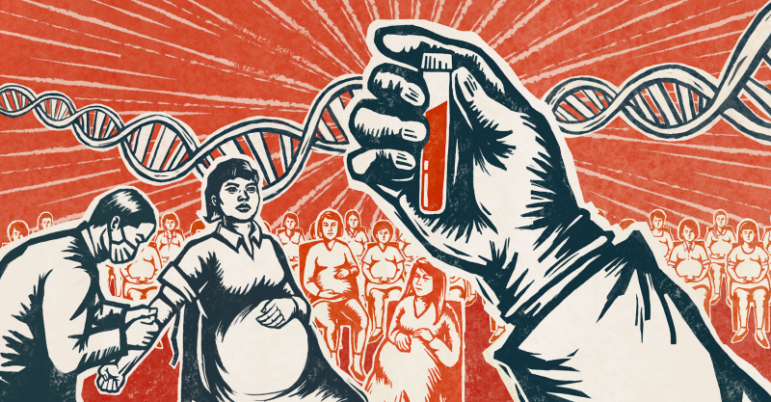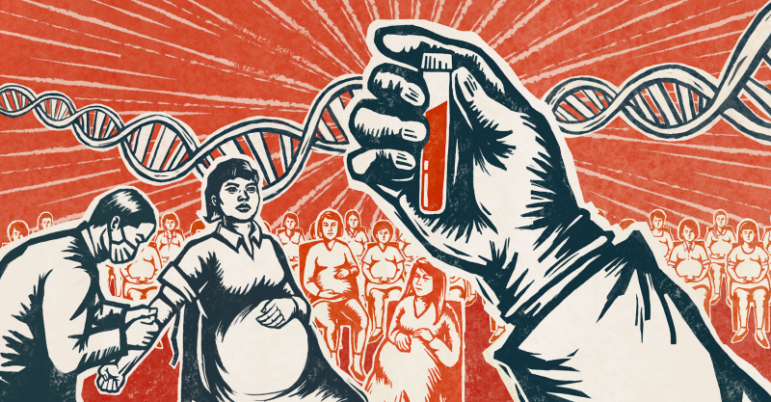 Data Journalism Top 10: China's Gene Data, Norway's Terror, India's Sugar, Space Tourism
Read this article in
Ten years ago, a single terrorist's attacks in Norway claimed the lives of 77 people and seriously injured at least 40. Our NodeXL mapping from July 5 to 11, which tracks the most popular data journalism stories on Twitter each week, found a multimedia timeline project by Norwegian newspaper Verdens Gang, which tells the story of the tragic event in graphic detail. In this edition, we also feature an investigation by Reuters into a Chinese company harvesting genetic data from pregnant women, a series on gun violence in Chicago by The Trace, and a look at "silent" Russian politicians by IStories.
Harvesting Genetic Data
An investigation by Reuters found that a Chinese company selling prenatal tests is using them to harvest genetic data from millions of women around the world for sweeping research on human population traits. The company developed the tests in collaboration with the Chinese military. Reuters' review of scientific papers and company statements discovered that more than 8 million women have taken the test globally.
https://twitter.com/Reuters/status/1412762654863675394
Gun Violence in the US
On any given day, there could be as many as a dozen shootings in Chicago. Gun violence has been a major problem in the city for years and more than 30,000 people have been shot in the past decade. Most survive, but the related trauma can last a lifetime. After months of analyzing police and homicide data, The Trace, an outlet dedicated to reporting on America's gun violence problem, published a special series looking at the most likely victims, and why most survivors don't see any form of justice.
Sugar Pollution
India is the world's second-largest producer of sugar. Most of its sugarcane is cultivated in the state of Uttar Pradesh, widely known as the sugar bowl of India. But this booming market has a growing environmental cost, polluting the water of local communities. Third Pole, a site that focuses on the Himalayan watershed, analyzed lab results of water samples to reveal the impact of the industry on human health, livelihoods, and the ecology of the region's water resources.
https://twitter.com/LouDelBello/status/1413040444204752896
Border Crossings
Tens of thousands of migrants heading to the United States arrive in Mexico each month, but at the US border, the paths diverge for different groups and nationalities: Ecuadorans tend to go to El Paso, Texas, while Cubans are more likely to cross at Yuma, Arizona, and Del Rio, Texas. Analyzing data from US Customs and Border Protection, The Washington Post used maps and graphics to explain where foreign nationals cross.
Silent Politicians
In the last five years of sessions at the State Duma, the lower house of Russia's Federal Assembly, 22 deputies have been completely silent — that is, never speaking at meetings — and some have not introduced a single bill. But an investigation by IStories found that despite their legislative inactivity, the same deputies continued to receive high salaries while enjoying political privileges and immunity.
Hot and Humid Olympic Summer
After Japan banned fans at Olympic venues in Tokyo due to the coronavirus, questions still hang over one of the biggest sports events of 2021. Aside from pandemic-related worries, athletes will also have to face a hot and humid Tokyo summer. Reuters Graphics produced this visual piece to show that this year's Games could be one of the hottest summer Olympics on record, with temperatures in the city often as high as 39 degrees Celsius (102 degrees Fahrenheit) during the period when the Games will take place.
Terror in Norway
In July 2011, a series of terror attacks by far-right extremist Anders Behring Breivik led to the deaths of 77 people, many of them children. Eight died in a bombing in Oslo, while the others were killed by Breivik on nearby Utøya island. A decade after the incident — the deadliest attack in the country since World War II — Norwegian newspaper Verdens Gang published this moving and comprehensive timeline to explore a national tragedy and the impact the attack had on the families of the victims and the survivors.
Vaccinating Children
European countries are starting to vaccinate children aged 12 and over, a decision that has prompted a debate over whether young, low-risk groups should be prioritized over other members of the population, and whether vaccines should instead be sent to other parts of the world. Sky News analyzed data on European nations' vaccination programs to discuss whether the UK should also adopt the same approach.
Space Tourism
It's the season of billionaire space trips. On Sunday, Virgin Galactic's Richard Branson rode a small rocket carried him to the edge of space. Amazon's Jeff Bezos, founder of rocket company Blue Origin, will soon take a similar trip. The Financial Times compared Branson's and Bezos' respective rockets and their plans to kickstart the commercial space tourism industry.
Masters in Excel
Harnessing the power of spreadsheets is vital for data journalists, and knowing how to master Microsoft Excel can give reporters a strong advantage when interrogating numbers for an investigative story. DataJournalism.com's Abbott Katz wrote a piece on Excel dynamic array functions to help reporters organize their data and create efficient formulas.
Thanks again to Marc Smith and Harald Meier of Connected Action for gathering the links and graphing them. The Top Ten #ddj list is curated weekly.

---

Peter Georgiev is GIJN's social media and engagement editor. Previously, he was part of NBC News' investigative unit in New York. He also worked as a correspondent for Bulgarian National Television and his reporting has been published by the Guardian, Deutsche Welle, and other international outlets.
For a look at NodeXL's mapping on #ddj and data journalism on Twitter, check out this map.