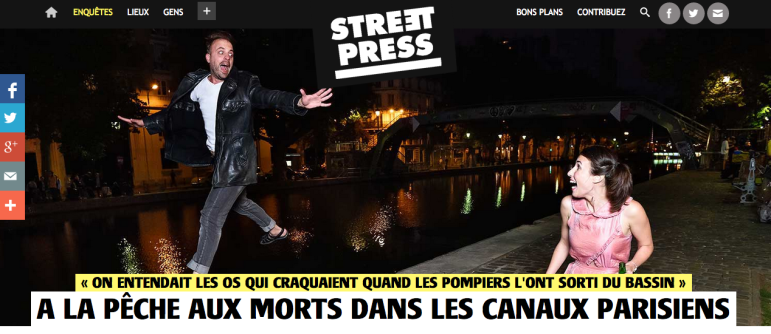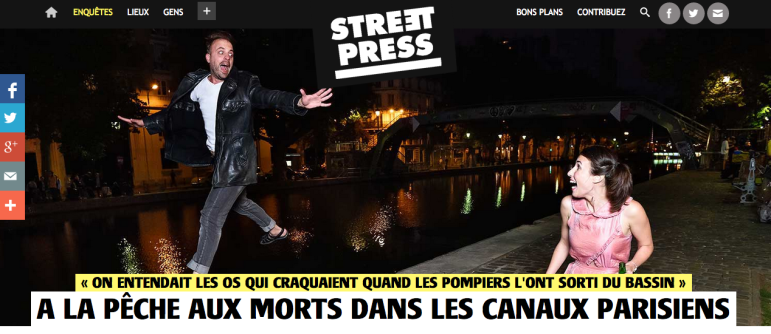 From South Africa to Brazil; from Yangon to Kabul, I heard media editors sing varying versions of the same lyrics: I feel the earth move under my feet. The media business model has now cracked all over the world. Subscriptions to newspapers and magazines drop by the thousands; traditional advertising revenue vanishes into thin air; and digital advertising revenue is poor and only seems to work for web giants. Media have certainly learned how to increase the value of Facebook or Twitter in their quest to fish readers for their stories, but have plenty of trouble in finding how to increase the value of their own outlets.
In their attempt to survive, many have lost their way: either they save the business but not the journalism; or worse, they save the business by sacrificing the journalism.
I would like to share a few ideas from media and journalists throughout the world (many of them not our partners) who are trying to make their independent quality journalism endeavors sustainable, sometimes against all odds.
Those who are succeeding have four things in common:
Stick to journalism. This means they make sure their outlet provides at least one of the public services it should: curate information, explain complexity, verify fluid truths, contextualize ubiquitous reports and, overall, feed public debate with quality products.
For innovation, they look beyond the field of media. Civil society organisations are producing apps by which any citizen can quickly check on a public procurement database how much money has been spent on the terrible road he or she is photographing, and environmental groups are using drones to report the damage caused by illegal mining controlled by gangs. And it was not media entrepreneurs, but engineers who created social networks, the place where journalism is reaching most people around the world. Entire sectors have been disrupted by businesses that directly match demand and supply, such as Uber (taxis), AirBnb (hotel), and Tinder (dating), while most media stood by to watch their cash cow of classified ads disintegrate.
Adapt or create flexible organisational structures. They have discovered that journalism can survive without newsrooms. Also, that journalists, editors, and readers/viewers can gather and verify information together, and that networks, cross-national and cross-country collaborations can be the glue of the trade.
When searching for revenue sources, they go back to basics. They know who reads their content and direct advertising to specific audiences. (Today they call it "knowing and monetizing your metrics.") They have also rediscovered cross-subsidy of their journalistic products. Today, as before, costly investigative reporting is being subsidized by popular news about baby-rearing or by interactive games. They are finding new revenues simply by exercising their leadership in a society and, like newspapers a century ago, they convene conferences that set the vanguard agenda of a country, only now they do it offline and online and charge attendees and sponsors. Finally, there are some who are packaging their content and selling it tailored to different crowds: this includes subscriptions to raw audio, SMS messages with a specific news theme; highly specialized information; access to databases; etc.
Here are some concrete ways in which media outlets are creatively finding new revenue sources:
Afghanistan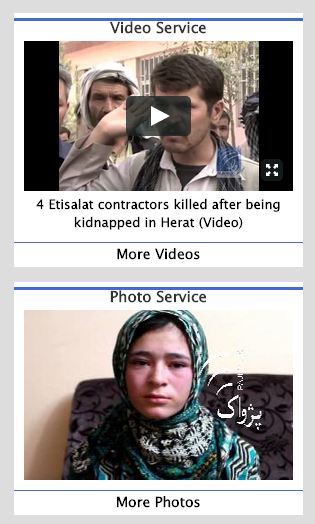 Pajhwok Afghan News is trying 16 different ways to generate revenue, all of them tethered to their journalistic products. One of these, Fast Footage, sells raw video footage of local events to national and international wire agencies and TV channels. Another is to provide full support to international correspondents that come to report inside the country, including transportation and arranging meetings, translators, and guides. Third parties can purchase a press release service to use Pajhwok's multiple distribution channels to announce their news. They don't charge national NGOs.
Latvia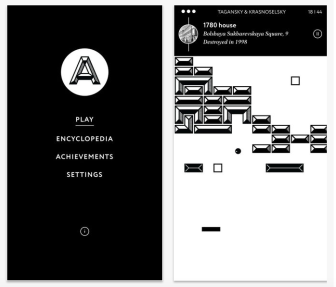 Meduza has just launched Archanoid, a mobile game (iOS and Android) based on the retro brick-breaking game Arkanoid. The aim of the game is to destroy historical buildings in Moscow, echoing the real-life purge that has happened in the city in the past 25-years in the name of progress. Playing the game presents facts about the buildings, detailing the sad story of Moscow's destruction. The game is free to download but the players can purchase bonuses and unlock a fuller version of the game.
South Africa
Daily Maverick organizes The Gathering, one the most influential conferences in the country, to discuss the state of the nation focusing on political, economic, or social justice topics. About 1.200 people attend this event and most people pay to attend. They have also had one or two sponsorships from private companies. This year's Gathering was the top trending item on Twitter for three days.
Myanmar
The Irrawaddy, a formerly-exiled, independent magazine that returned home only three years ago, is taking advantage of the communications sector's rapid growth, with an average increase in mobile users of 80.000 per month. They know that 84 percent of their readers are on a mobile device and their monetization strategy has been to create a free App, provide SMS paid services with breaking news, and place native advertising in their growing video clip selection.
France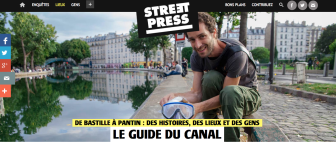 Youth online magazine StreetPress has created printed cultural map guides to their neighbourhood, the bohemian Canal Saint-Martin area of Paris. The guides feature a map with local attractions, facts, and stories from the area. Since it's their local beat, the guides were easy and quick to produce, and carry advertising from companies wanting to target this audience — hip millennials. It looks like they will be able to cover a third of their costs with this retro-printed idea.
---
This story originally appeared in the September 2015 newsletter of the Open Society Foundation's Program on Independent Journalism and is reprinted with permission. 
---

María Teresa Ronderos is director of the OSF Program on Independent Journalism, which oversees efforts to promote viable, high-quality media, particularly in countries transitioning to democracy. Ronderos came to OSF from Semana, Colombia's leading news magazine. She was also co-founder and editor of VerdadAbierta.com, a website that covers armed conflict in Colombia. In 2013, she and her team at VerdadAbierta.com won the Simon Bolivar National Award, Colombia's top journalism award, for best investigative reporting.