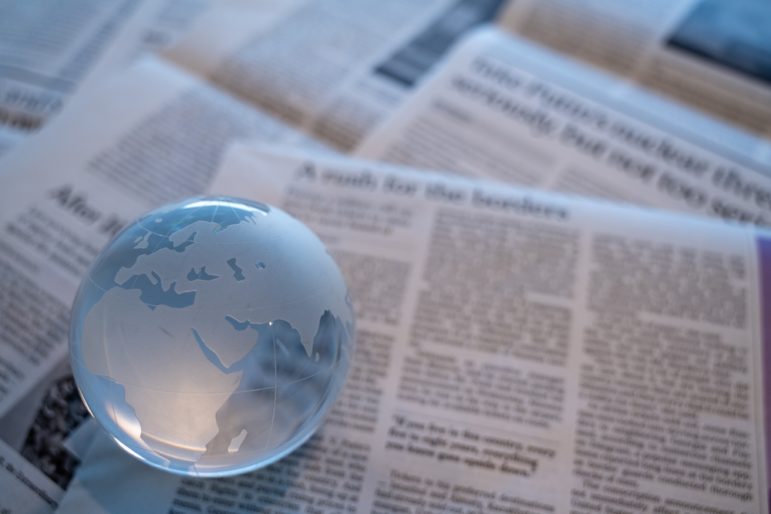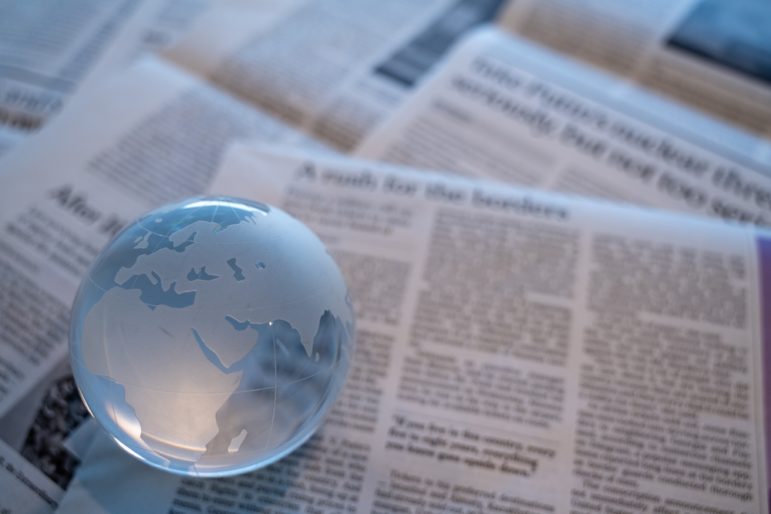 How African Independent Media Are Overcoming Growth Challenges
All news media companies face challenges when it comes to retaining audiences and building revenue. But new companies may find an even steeper hill to climb and must look for fresh solutions. During the final installment of the 2022 Africa Webinar series, two industry leaders shared their experiences with members of the International News Media Association.
In their presentation Navigating Audience and Revenue Hurdles for New African Media Companies, John-Allan Namu, CEO of Africa Uncensored, and Deji Adekunkle, program director for Nigeria Media Innovation Program, provided valuable insights into what they have done to overcome some of the obstacles they faced and shared what they have learned in the process.
Africa Uncensored Attracts Top Talent
As founder of Africa Uncensored, a seven-year-old investigative and in-depth journalism media company based in Nairobi, Namu said the company has been guided by four key pillars: innovation, production, storytelling, and journalism. One of the first — and perhaps unexpected — challenges it faced was building the right team.
"When you are in legacy media, you take for granted the fact that there's an entire infrastructure that's already been built around you to be able to enable you to work and produce your best journalism," Namu said. Without that foundation, he knew that Africa Uncensored would have to deliver on its promise of producing strong investigative work to lure journalists away from the security of an established company.
Africa Uncensored also created a training program that lent credibility to its brand. "Over time, we've been able to attract some talent… [but] we've had to do quite a bit of training."
While that has paid off in terms of creating the next generation of skilled journalists, it also has led to other companies trying to lure away top talent. To offset that, Namu said journalists are allowed to freelance for other companies as long as it doesn't interfere with their work at Africa Uncensored: "That's helped somewhat, but I know that as we become even better and better, especially given the amount of time that's being invested in the training of journalists, especially through our partnerships, we're going to have very solid journalists who will be very attractive for other organizations to hire away."
Addressing Weaknesses While Playing to Strengths
Building a new media company means taking an honest look at its strengths and weaknesses, then developing a plan to leverage the former and shore up the latter. Namu said the company's greatest strength is its team, which is focused, talented, and determined. That leads to strong content that audiences can trust.
Its biggest weakness, he said, is that while journalists know how to tell great stories, they aren't necessarily proficient at promoting themselves or their content. And Africa Uncensored is still looking for ways to convince its audience to pay for content. It currently relies on a combination of commercial projects and grants for income, and he said it has been able to maintain some revenues since 2019 consistently.
"We've been able to maintain a good healthy amount of commissions and commercial projects that are supplementing our revenues even though we still have gaps that we're still trying to figure out," Namu said.
MDIF Supports Organizations Through Innovation
As program director of the Nigerian Media Innovation Program's Media Development Investment Fund, Deji Adekunkle works with young, independent media organizations on the journey to sustainability. MDIF, he explained, "focuses on the sustainability of the organization itself, having you be able to dictate what you do, what you publish, and what you focus on."
A big problem with young organizations is that they need to be able to experiment and innovate to see what works with their audiences, he said. "However, if you are not financially stable, if you are not independent, it's hard to experiment. Part of what we do in our programs is try to get organizations… to experiment around innovative ideas."
MDIF looks for organizations that trying to reach new audiences, reach rural communities, or are trying to innovate around the way they distribute. Innovation around the way content is distributed is extremely important, as is innovating around the way content is gathered, created, and edited, Adekunkle said. It also works with companies looking for new revenue opportunities or who want to boost their platform or build new verticals of their products.
"And even for legacy media that is transitioning into digital space, trying to expand and trying to change their models, we support such enterprise, and we are doing that actively," he said.
Amplifying Young Organizations
MDIF uses what Adekunkle referred to as an amplify model. It provides one-on-one coaching for media entrepreneurs for an extended period of time. "That is key to note," he said. "Everything we do is for an extended period of time. We understand that it takes a long time."
"We make sure that we experiment over a long period of time — three years, five years, or more," he added. "We help them with coaching during that time. We help them with training and workshops. We also partner with other media development agents in the space to help boost the capacity of these organisations."
MDIF also provides institutional support in the form of advice and technical assistance. Coaches can recommend when they see gaps or recommend areas where technical assistance is needed or where a consultant might be necessary.
"The knowledge and capacity that's needed to survive as a business is really expensive for most young emerging organizations," Adekunkle said. "So that technical assistance and institutional support are important."
Part of that support comes from creating a community. The model is a cohort program that leads to cross-learning, idea testing, and experience sharing. "So you're not trying to innovate on your own," he said. "You don't have to experiment and make every mistake every single time. This is very, very, very helpful."
Finally, MDIF provides grants that provide financial independence. Oftentimes when grants are offered, they come with stipulations that affect the company's content strategy and coverage — and the struggling organization isn't in a position to say no. That can make a tremendous difference in a company's future, and Adekunkle looks forward to giving more young organizations that kind of freedom.
"Being able to be disciplined financially, having institutional support that helps you to innovate, experiment, and boost your audiences or discover new audiences — this is what we are doing," Adekunkle said.
This article was originally published by the International News Media Association and is reprinted here with permission. 
Additional Resources
Guide to Investigating Organized Crime in Africa 
Editor's Pick: 2022's Best Investigative Stories from Sub-Saharan Africa
Mainstreaming Women's Voices in African Investigative Reporting
---

Paula Felps is Ideas blog editor for the International News Media Association. She lives in Nashville, Tennessee, in the United States, and can be reached at paulafelps.inma@gmail.com.