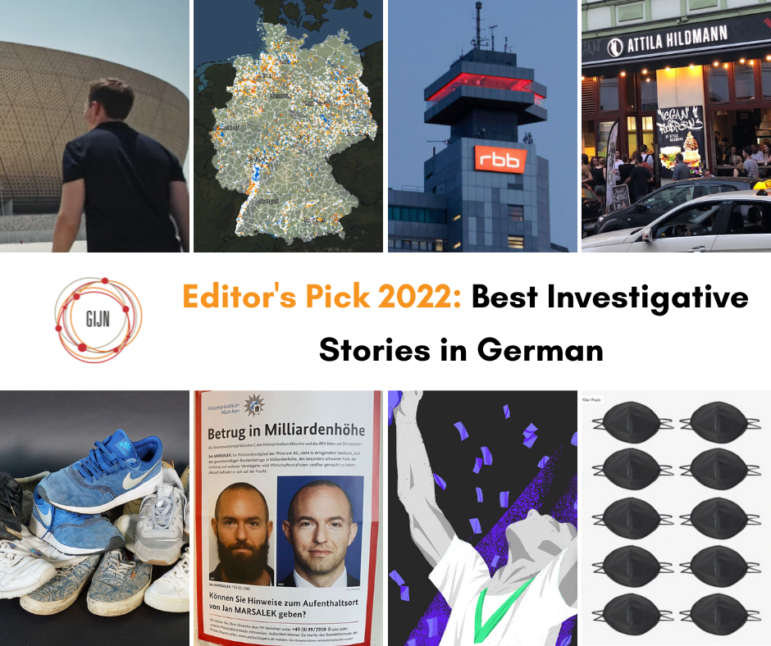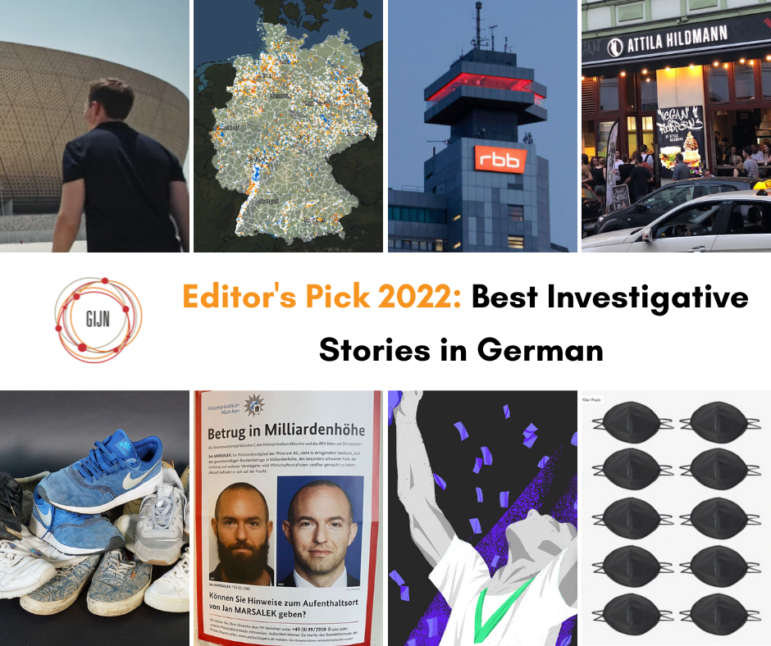 Editor's Pick: 2022's Best Investigative Stories in German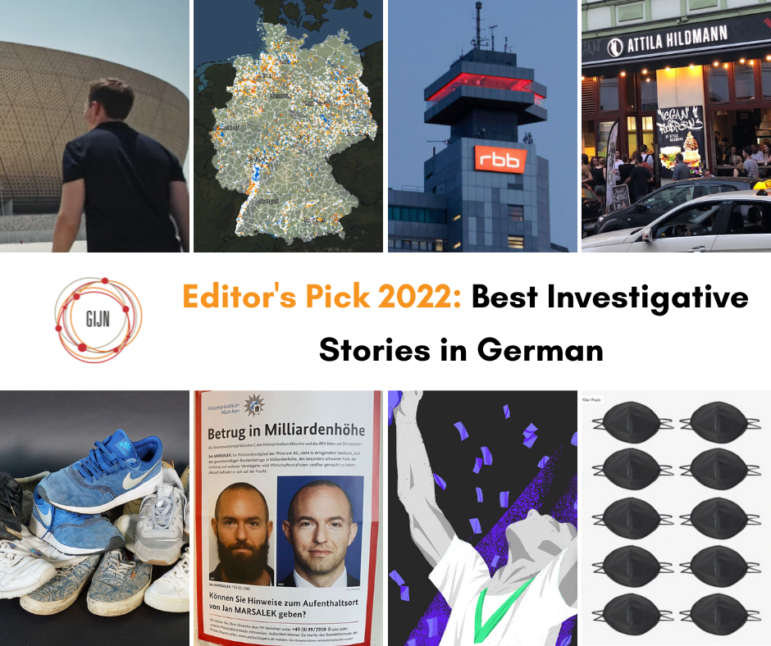 This was quite a year for journalism worldwide, and the German-speaking world was no exception. With the accelerating climate crisis causing one of the driest summers ever and the men's football World Cup in Qatar, there was no shortage of stories for investigative journalists to cover. Some of the most notable stories in German-language journalism this year revealed that some of the good guys in public life were, as it turned out, maybe not so good. The following stories examine public figures from sports, the media, and far-right networks, and also show how big players — such as sportswear behemoth Nike or fintech company Wirecard — behave when they think nobody's watching.
Germany might not have made it past the group stages of the 2022 World Cup, but as in many other places, the debate about Qatar continues off the football pitch, including the small Gulf host nation's dismal human rights record — particularly for women, migrant workers, and the LGBTQ+ community.
A standout among journalism on the subject was this documentary report by sports journalist Jochen Breyer and author Julia Friedrichs for the public broadcaster ZDF. They investigated many of the issues around and beyond football in Qatar, with some revealing reporting. For example, they met with Khalid Salman, the Qatari World Cup ambassador who notoriously stated to Breyer on camera that being gay was "damage in the mind" — before his minders cut the interview short. They also, with months of research interviews, explained just how Qatar was awarded the tournament and the role that functionaries of sports federation FIFA and several Bundesliga (German football league) teams played in the controversial bid process. The report's journalistic merit is complemented by creative storytelling about how sportswashing works, and the history and "masterplan" behind Qatar's sport and cultural diplomacy efforts.
There have been ongoing debates about public broadcasting in Germany. Conservative media outlets and right-oriented political parties love to question its purpose — and the monthly license fees used to support it. This year, however, the perennial debate was sidelined by the "scandal strudel" served up by Patricia Schlesinger, director of the publicly funded RBB (Rundfunk Berlin-Brandenburg) and chair of ARD — an umbrella organization for Germany's public broadcasters, the largest of its kind in the world.
Over several months, Business Insider's German site reported extensively on various allegations of embezzlement and misuse of her position, including that the RBB Board of Directors approved a 16% increase of Schlesinger's €303,000 (US$320,000) salary and bonuses of €20,000 (US$21,000) in 2021. Apparently, no other directors of the regional ARD broadcasters were paid any bonuses. Freelancers for the apparently cash-strapped RBB were incensed by these revelations, as various cost-cutting measures implemented by Schlesinger and the management had hit them hard — all while Schlesinger lived a lavish lifestyle allegedly financed by RBB's public funds, with perks ranging from chauffeurs for luxurious company rental cars to a renovation of her office that cost nearly US$17,500.
Following the investigations, Schlesinger stepped down from her ARD and RBB positions. Berlin's public prosecutor announced in August that it had opened an investigation into the alleged embezzlement of RBB funds. The debate about public broadcasters is not over, but these revelations have given its critics plenty of fodder.
There was no avoiding Attila Hildmann a few years ago — at least not for German-speaking vegans. Hildmann was Germany's first vegan cooking star, appearing on TV, publishing cookbooks, and opening a restaurant in Berlin. But in 2015, Hildmann began using his large platform to spread anti-refugee rhetoric, anti-Semitic hate speech, Holocaust denial, and conspiracy theories. In February 2021, German prosecutors issued a European arrest warrant for him for slander, harassment, and incitement to racial hatred. Hildmann was rumored to have fled to Turkey in late 2020 to evade prosecution.
Reporters from the weekly Stern tracked him down in October 2022. Along with some "Hildbusters" — a group of "hobby detectives" as some German media describe them — Stern journalists spent months researching and analyzing Hildmann's Telegram photos and videos, examining cars, street signs, doors, and gardens that might reveal his location. They eventually found him in Kartepe, southeast of Istanbul. Before this investigation, it became clear that while Hildmann is of Turkish descent, he holds only German citizenship. This means he can be extradited from Turkey, but he is currently still at large, and the German public prosecutor's office — which has allegedly known about his citizenship status since March — has been criticized for not taking action earlier.
Fynn Kliemann was Germany's favorite Renaissance boy next door: a web designer and influencer with his own agency and three YouTube channels, where among other activities he would build furniture or renovate houses. He also founded a (fictional) country, Kliemannsland, an old farm he converted into a hub for creative projects; and he dabbles in fashion, with his own ethical clothing label, and music, with two gold records to his name.
Most importantly, however, he presented himself as a DIY king who gives back to the community. When COVID-19 spread in 2020, Kliemann was one of the first mass producers of protective masks, and stated that his masks were produced ethically in Europe. He sold them on his online shop but also donated them to refugee camps. But ZDF's Magazin Royale — a satirical late-night show on the German public broadcaster — found that some of the masks were actually produced in Vietnam and Bangladesh under exploitative working conditions. Drawing on evidence from internal chats, delivery notes, and photographs, ZDF alleged that Kliemann and his business partner donated 100,000 defective masks to refugees. They also alleged misleading statements about mask profits: that Kliemann had declared he had made no money from the masks — but had actually earned almost half a million euros.
After the investigation aired, multiple businesses ended their contracts with Kliemann. In June, a state public prosecutor announced Kliemann was being investigated for suspected fraud — a charge he said "is simply not true."
What happens to the millions of sneakers we throw away every year? Newspaper Die Zeit, public broadcaster NDR, and investigative startup Flip dug into this question — and whether we can trust the sustainability promises made by brands such as Nike and Adidas. The team hid GPS trackers in the soles of 11 pairs of old sneakers once worn by celebrities, such as German rapper Jan Delay and web influencer Fynn Kliemann — who donated a pair of old Vans to the project. They then delivered them into various disposal or recycling routes, tracking them for more than five months across thousands of kilometers.
The team reported that fast fashion giant Zara, which promises to "give old clothes new life," sent donated shoes in good condition directly to a waste disposal company, and that Nike was destroying brand-new shoes under the guise of its recycling program — and possibly breaking German law by doing so. The investigation also dug into the practice of exporting old shoes to countries such as Kenya, where they are dumped in illegal waste sites full of discarded textiles.
Following these investigations from late 2021, this collaborative story was shortlisted for the 2022 European Press Prize, and the team developed a follow-up story — the Sneaker Experiment Podcast, in which they try to make sneakers from old ones. The first episode aired in September this year.
Another off-the pitch football investigation: Newspaper Süddeutsche Zeitung and nonprofit investigative newsroom CORRECTIV spoke to several ex-partners of professional football players. The women shared their experiences with violence, verbal and physical abuse, and being silenced by non-disclosure agreements. Some women stated that their ex-partners — apparently six former German national players, one active Bundesliga player, and two players in squads at the highest divisions in Europe — threatened to hide drugs or plant false, scandalous stories about them. Several women also feared that their private lives were being spied on, with cameras, trackers, hacked tablets, or spyware on their phones.
No names were mentioned, apart from Jérôme Boateng. A member of the 2014 World Cup-winning squad, multiple-time Champions League-winner, and star of Bayern Munich, Boateng has been convicted of assaulting, beating, and injuring Sherin Senler, his former partner and mother of his daughters, on a Caribbean holiday in 2018. The SZ-CORRECTIV story revealed new details about Boateng and Senler's relationship and reconstructed the events that led to the suicide of Boateng's former girlfriend, model Kasia Lenhardt. This exposé sparked a major debate on domestic abuse and the privilege of football stars.
Although the initial Wirecard investigations are two years old, the case hasn't stopped producing headlines. In June 2020, financial services company Wirecard filed for insolvency after €1.9 billion (US$2 billion) went "missing." Wirecard is suspected of fraudulent accounting activities to inflate profits, and Jan Marsalek, former COO and considered the main suspect, has been on the run, wanted on an international arrest warrant.
In 2022, newspaper Süddeutsche Zeitung released the second season of its podcast Wirecard: 1.9 Billion Lies, which included new insight into the legal proceedings against Wirecard CEO Markus Braun and research into Marsalek's possible location — Moscow. The SZ team also dug into the trustworthiness of a key witness who alleges that many of Wirecard's transactions and profits in Asia were simply invented, and that he himself made millions, apparently as a bonus for "special" services.
For more background into the Wirecard Affair, check out GIJN's webinar How to Investigate a Billion-Dollar Corporate Fraud.
With the climate crisis accelerating, conflicts over water are on the rise in Germany, and the country is getting drier. In 2019, for example, the city of Löhne in North Rhine-Westphalia rationed drinking water due to the drought. Fire brigade and police drove through the streets and called on residents to save water via loudspeakers. There are frequent legal disputes about the cost of water.
As part of its exposé, CORRECTIV investigated the biggest water consumers, the state of groundwater in Germany, and pointed out some possible ways out of the water crisis. They found that the biggest water users are fossil fuel industries and open-cast mines, chemical giants, and auto factories. These companies have secured rights to withdraw water from rivers, lakes, and groundwater for decades, possibly endangering future supplies to the public. CORRECTIV also designed an interactive map to visualize how the groundwater level has changed by region between 1990 and 2021.
Additional Resources
Editor's Pick: 2021's Best Investigative Stories in German – GIJN
How the Financial Times Exposed Wirecard, a Billion-Dollar Fraud
How They Did It: Using Trackers to Investigate Where Unwanted Clothing Ends Up
---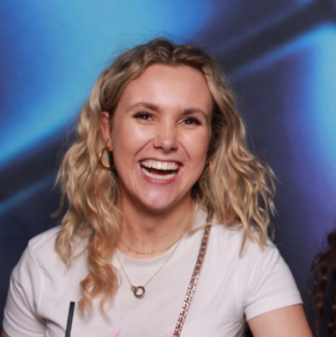 Greta Linde is GIJN's German editor and a freelance writer. In college, Greta started freelancing for German media outlets ZEIT Online and taz, covering such topics as contraception, loneliness during Covid lockdowns, and youth finances. She also worked at ZDF Magazin Royale, a well known German late night show, for two seasons. When not hosting panel discussions or tweeting for GIJN Deutsch, Greta can be found reading, watching football, or going on walks in Lisbon, her current home base.