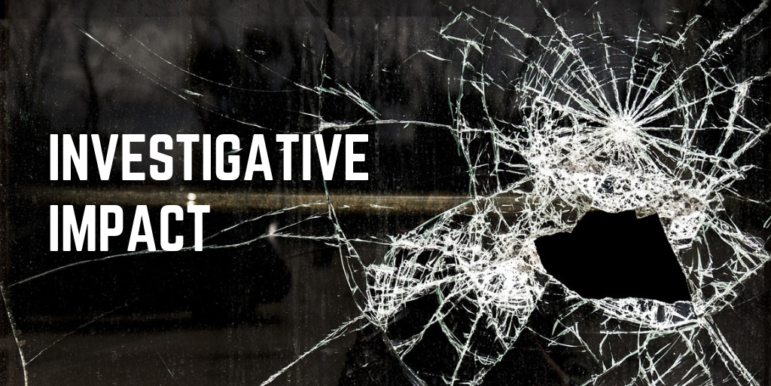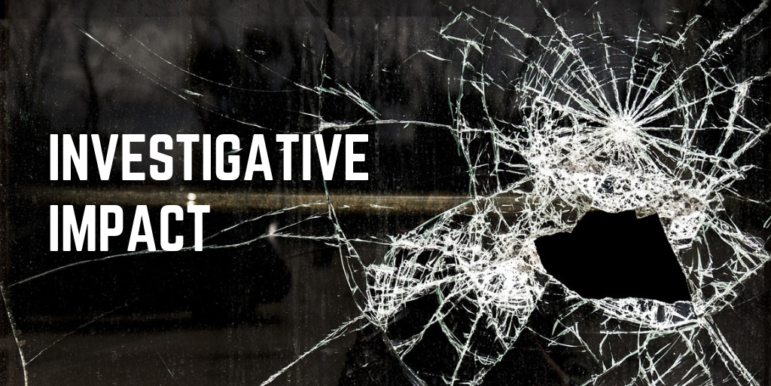 Big Impact: A Pocket-Guide to the Financial Benefits of Major Investigations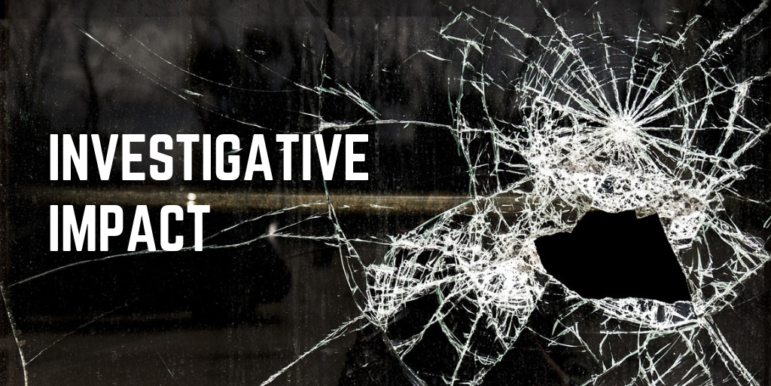 Investigative reporting is an adventure in delayed gratification. Investigations often take years to complete, precisely because what is revealed often shakes the foundations of established financial systems and complex criminal networks. While unveiling the crimes of those who deem themselves immune to scrutiny increases transparency and the potential of accountability, there are also economic benefits to investigative reporting.
All the costs of running investigations — including tools, travel expenses, people power and the actual publishing of a story — pales in comparison to the benefits and money saved or retrieved as a result of investigative stories.
This is precisely what the Global Investigative Journalism Network's 2017 report on Investigative Impact found; from a financial standpoint, investigative journalism generates prime economic benefits to society. Good stories reveal structural problems that have a negative impact on society, and in turn force policy changes and criminal proceedings that save millions in the long run.
Here's a pocket-guide to five investigations whose financial impact is quantifiably great.
A 2008 report by a local newspaper into the failed probation system in North Carolina and the hundreds of murders that happened as a result yielded an overhaul of the entire state probation system. The state passed 31 new laws following the investigation, and homicides committed by people on probation dropped significantly after the new legislation was created.
By holding the state accountable through investigative reporting, the journalists directly impacted policy changes that saved North Carolina $62.1 million in the long term. The entire six-month investigation cost The News & Observer about $200,000. The paper was downsizing at the time but chose to expand its investigative team because stories like these have long term benefits, both financially to the public and brand-wise for the paper.
The Prodigal Daughter (2015), Organized Crime and Corruption Reporting Project
An in-depth investigation into the Uzbekistani president's daughter found evidence of extortion, money laundering and bribes that totaled $1 billion paid to Gulnara Karimova by Russian and Scandinavian companies for her influence in the country's telecommunications industry. As a result, the US Department of Justice seized $850 million linked to deals organized by Karimova and froze $30 million of her assets in Sweden.
Because of the story, the implicated companies Telia Communications and VimpelCom paid fines of $965 million and $795 million respectively to the US Department of Justice, the US Securities and Exchange Commission and Dutch and Swiss regulators. Karimova was found guilty on various corruption charges in her home country, and has been on house arrest since 2014.
The Panama Papers (2016), ICIJ, Suddeutsche Zeitung, and Partner Organizations
In 2015, an anonymous whistleblower contacted German daily newspaper Sueddeutsche Zeitung with 2.6 terabytes of data from the now-defunct Panamanian law firm Mossack Fonseca. Following the largest-ever cross-border collaboration among journalists, a vast web of secret holdings by hundreds of politicians, businessmen, celebrities, and criminals worldwide was revealed.
Evidence that Mossack Fonseca had a structure in place to help clients evade taxes and break sanctions was brought to light. Clients paid as little as $1,000 to create an anonymous company, and for extra fees, Mossack Fonseca would conceal shareholders, and assign the company a phony director.
The implications of these stories resulted in the resignation and dismissal of ministers and government officials, among them the prime ministers of Iceland and Pakistan. Authorities in 79 countries have begun 150 inquiries into the allegations, and governments have recouped tens of millions of dollars in tax revenue on previously undeclared capital. As a result of the reporting, almost 400 publicly traded companies implicated in the documents lost a total of $135 billion in value.
Lava Jato Stories (ongoing), IDL-Reporteros, Convoca, Folha de S. Paulo, and Partner Organizations
While the now infamous Lava Jato (Car Wash) Operation is known as a police investigation into the biggest bribery scandal in Latin American history, prior to the launch of the probe, Peruvian investigative center IDL-Reporteros published a report in 2011 on possible corruption networks between the Brazilian construction giant Odebrecht and public works contracts in Peru. Once the scope of the scandal was revealed, and the US released 77 documents containing incriminating testimony of Odebrecht executives, journalists across Latin America started two projects to follow the scandal, Investiga Lava Jato, and Lava Jato en Latinoamerica, which have been reporting on the impact of the case.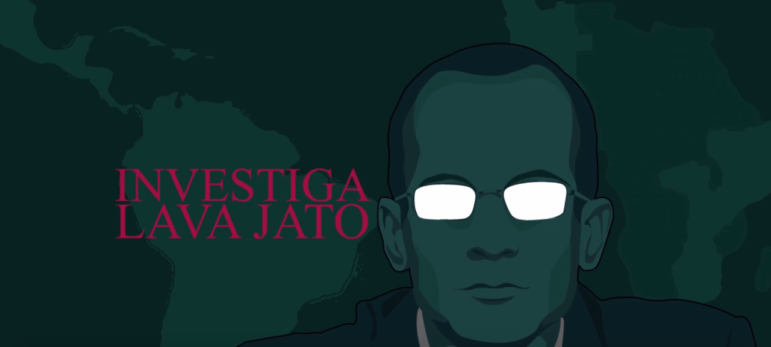 Reporters are helping to develop an investigation that has, so far, recouped roughly $2.6 billion in Brazil alone. Journalists have reported on millions in alleged bribes that were paid to government officials in Argentina, Venezuela and Mexico which are now being investigated by authorities.
As a result of IDL-Reporteros' investigative reporting, prosecutors in Peru began judicial investigations into the allegations that saw high-ranking government officials implicated in over $29 million in illegal payments from Odebrecht, including former President Pedro Kuczynski, who resigned from his post earlier this year.
The BAE Files (2003 – 2010), The Guardian
Over the course of seven years, two journalists investigated a network of alleged global bribery by arms company BAE Systems, which implicated politicians in the Middle East, Europe and Africa, and showed collusion by the British government. BAE systems set up subsidiaries in offshore districts to funnel bribes in exchange for major arms contracts. The allegations were so serious, and the implication so deep within the government, that then-Prime Minister Tony Blair tried to stage a cover up by stopping all police investigations into the matter.
Ultimately, the story resulted in a new bribery law which experts referred to as the "most significant reform to corporate criminal law in a century." BAE Systems paid $400 million in fines in the US and $30 million in the UK to settle corruption allegations. The story disrupted a common attitude among the country's business elite that foreign bribery was normal, and sparked investigations into other corrupt businesses. Britain's score on Transparency International's corruption index fell to 17th place.
For more in-depth analysis of the global financial impact of investigative reporting, check out the Global Investigative Journalism Network's Investigative Impact Project which details 10 cases of high-impact stories with infographics, resources, and interviews.
---

Katarina Sabados is a freelance writer and journalist whose work includes investigative reporting with the Organized Crime and Corruption Reporting Project (OCCRP) and the Crime and Corruption Reporting Network (KRIK) in Serbia.