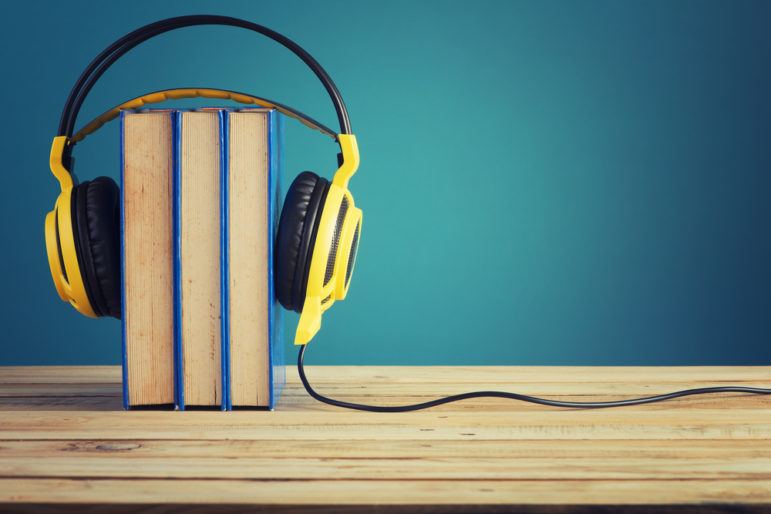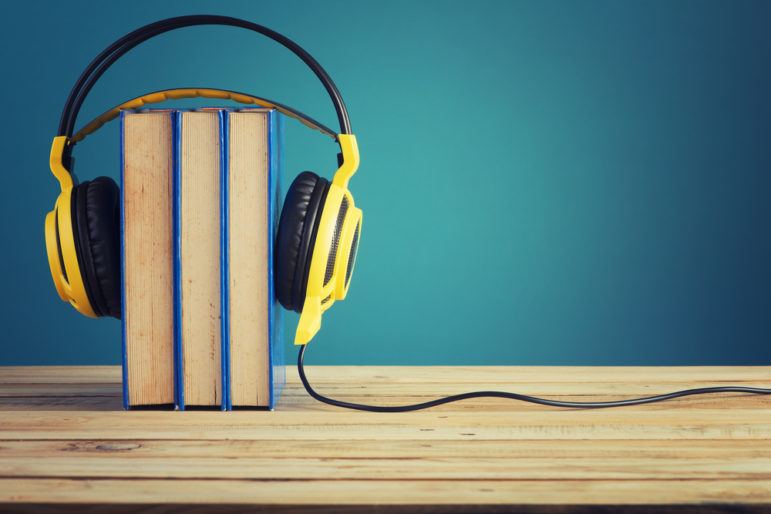 A Global, Best-of List of Recent Investigative Podcasts
Read this article in
Investigative podcasts are on a roll. Offering a platform perfect for unraveling a complex investigative story, they are also easily accessible, highly shareable, and successfully reach younger audiences coveted by advertisers and traditional media outlets. 
Many of the most respected names in print and broadcasting are now dabbling in the investigative podcast, and, in 2020, the Pulitzer Prize board awarded a new prize for audio reporting. The winning podcast that year explored the impact of America's "Remain in Mexico" policy. This year, finalists investigated gun rights activists and the death of a young Black man in Chicago.
But this boom in audio investigative storytelling is not only an American story, and the 2021 Digital News Report from the Reuters Institute for the Study of Journalism details how, in the last few years, there has been a global "explosion in the supply of podcasts," with two million now available in the Apple index.
The same report showed 31% of respondents accessed a podcast in the prior month across 20 countries. While not all of those podcasts will be investigative, as The Washington Post's audio editor Ted Muldoon has pointed out, the podcasting boom "has been driven by a new kind of investigative format: podcasts that chronicle the recorded experiences of the host as they investigate a question or mystery."
GIJN did a global search and asked our regional editors — based in 12 countries — for nominations. Our best-of list features 14 investigative podcasts broadcast around the world since our previous podcast roundup was published last year.  
The podcasts we considered offer a narrative deep-dive into a specific subject, usually over multiple episodes. While the vast majority of investigative podcasts we came across are produced in the United Kingdom or the United States, we've curated a list that includes five languages and a dozen countries from Uganda and Turkey to China and Mexico. 
---
From: Mexico

Language: Spanish
Two female investigative journalists meet at a conference and start collaborating. Their project will become "El Agua Hablará" ("The Water Will Tell"), an investigative podcast on cases of disappeared people, whose bodies are later found dumped or hidden in rivers, dams, and wells. Each episode of this podcast brings a unique story that sets out the painful searches of those left behind. The first episode features the case of a mother in Mexico who has been looking for her missing daughter since 2012. In 2015, she started an organization that helps people who are also looking for their relatives, and this leads her to search the country's dams and rivers. This episode lays out the difficulties of searching for people in water, and why hiding the bodies of murder victims under water is a method often chosen by those looking to escape justice. The second episode features testimonies from the relatives of abduction victims in Colombia looking for the bodies of their loved ones in rivers, where a number of conflict victims were buried during the country's long war. The series also highlights how this tactic has been a feature of conflict in both countries. — Andrea Arzaba, Spanish editor
---
From: US

Language: English
In this five-part podcast series, Axios political correspondent Jonathan Swan investigates Donald Trump's increasingly desperate efforts to overturn America's 2020 election in the final 11 weeks of his presidency. While the series does break some new ground — like the fact that Trump departed from his approved election night speech to claim he won the election — its principal investigative value is that it places listeners "in the room" during the key strategy meetings that, Swan insists, ultimately led to the violent insurrection at the US Capitol on January 6. He also exposes the incendiary role of an obscure TV ad whose target audience was just one person — the then-president. Using information from several White House insiders and leaked legal briefs, Swan reveals the arguments and maneuvers of the advisers in two Trump factions — the realist and "conspiracist" camps. Swan's reporting shows that Trump openly mocked his conspiracist advisors as "crazy" following their wild claims of communist and Iranian attacks on the election — yet he later adopted these and other false claims to inflame his supporters. While the series does feature extensive editorial commentary from the reporter, it benefits from the credibility of Swan's several prior scoops on the Trump administration and serves as a vivid description of a concerted domestic attack on democracy. – Rowan Philp, GIJN reporter
---
From: Belgium

Language: French
"This is the story of a gigantic scam, with international ramifications. All over the world, men and women, eager to make some easy money, have invested in OneCoin, a mysterious cryptocurrency." So begins the trailer of the OneCoin podcast by Gilles Quoistiaux, a journalist for the Belgian finance magazine Trends-Tendances. Quoistiaux knows his subject, and investigated for a year to create this six-episode podcast exploring the cryptocurrency once billed as a rival to Bitcoin, but which prosecutors in the US would later label as "a multibillion-dollar pyramid scheme." He met victims who lost money when the cryptocurrency collapsed, decoded the techniques used by the network, and claims that the OneCoin sales network even involved a former member of the Belgian Parliament — reportedly, the country's main reseller of the scam currency. The podcast was awarded the "Prix Belfius," a prestigious national journalism award, where judges praised it as a "breathtaking thriller" and "an in-depth journalistic investigation … enriched by interesting sound work." — Alcyone Wemaëre, French associate editor
---
From: US

Language: English
This seven-part investigative series — The Washington Post's first long-form investigative podcast — begins with the story of a young hairstylist assaulted while jogging in Washington, DC. After years in the courts, the perpetrator, who admitted to assaulting five other women, was sentenced to just 10 days in jail by a prominent judge. Outraged, the victim started handing out flyers about her case, one of which landed in the hands of Washington Post investigative journalist Amy Brittain. After publishing her story, Brittain was contacted by a woman from Alabama, who alleged that she was sexually abused by the judge presiding over the case when she was a teenager and young adult. When this woman says she is ready to break her 40-year silence, Brittain uses family photographs and personal journals to try to corroborate her account. The podcast series, which features in-depth reporting throughout, is captivating. Brittain handles interviews with the traumatized survivors and their families with sensitivity, while also investigating the same judge's role presiding over previous sexual abuse cases. As for impact? The podcast won a Robert F. Kennedy Journalism Award in the radio division, while the judge in the case resigned three days after Brittain contacted him for an interview. — Nikolia Apostolou, GIJN Resource Center director
---

From: France

Language: French
A few years ago, the mother of French journalist Charlotte Pudlowski opened up to her, revealing that she had been abused for years by her father when she was a child. Pudlowski had always been close to her mother, so she started to wonder: How and why did she keep silent for so many years? In an attempt to understand, the journalist started investigating incest, domestic abuse, and the taboo surrounding these topics in French society. At first, she was astonished by the figures: in France, between 7% and 10% of the population are believed to have been raped by a family member during childhood, and 98% of abusers are men. She wondered: if so many people are affected, why does no one talk about it? For two years, she interviewed victims, researchers, and psychiatrists, and the result is an overwhelming six-episode podcast that digs into the roots of the incest taboo, and explores why it is deeply linked with patriarchy. The podcast title, "Ou Peut-Etre Une Nuit," refers to the tragic lyrics of one of the most famous French songs, "L'Aigle Noir" by the singer Barbara, who was sexually abused by her father during her childhood. The podcast, which mixes in-depth research with autobiographical elements, was awarded  "Best French Story" by the judges of the Prix Philippe Chaffanjon. — Marthe Rubio, GIJN French editor
---
From: New Zealand

Language: English
This intriguing five-part series unspools as part-family apocryphal tale, part-John Le Carré novel. Co-host John Daniell, whose parents were both Cold War spies, takes a deep dive with journalist Guyon Espiner to discover the truth about a long-rumored, but never proven, 40-year-old operation. Did SIS — New Zealand's security and intelligence service — join with the UK's MI6 to covertly break into the Czechoslovakian embassy in the city of Wellington to steal a Soviet code book? Along the way, the pair confront reluctant sources and "no comments" before finally getting an on-the-record answer. Come for the witty banter and cinematic spy history, stay for the relentless reporting and the cleverly effective — or was it? —  journalistic ruse to confirm the story, ripped right out of The Washington Post's famous Watergate investigation. — Reed Richardson, GIJN associate editor
---
From: China/ Global

Language: English
Covering China from the inside is becoming more and more difficult. But, by changing the angle, this podcast shows the scope of China's global ambition by talking about the impact of the Belt and Road Initiative (BRI), a massive infrastructure project that has been dubbed "The New Silk Road." The initiative was launched in 2013 by President Xi Jinping, and initiatives planned under the umbrella of the project stretch from East Asia to Europe, even up to the Arctic. The podcast explores how many of the countries along the route have invited China to build roads, railways, ports, and 5G networks, and assesses the impact of a program that the producers dubbed "the most sweeping global infrastructure initiative in history." The podcast, from the Vancouver-based Global Reporting Centre, is well made and contains detailed field interviews, firmly grasping important aspects of the BRI, and showing a rare depth and consistency of style across the episodes. — Joey Qi, GIJN China editor
---
From: Ireland/UK

Language: English
During the 1980s, Irish coach George Gibney rose to prominence while leading the country's national and Olympic swimming teams. In a sport where Ireland rarely had any outstanding competitors, Gibney built an unusually high profile mentoring the now-retired Olympian Gary O'Toole and other young swimmers. But in later years, a number of former athletes came forward with allegations that the coach sexually and psychologically abused them. Although Gibney was charged, he never stood trial, and, after the case against him collapsed, he moved to the US. His alleged victims felt he had evaded justice. This gripping 10-part investigative series — from Irish podcast producers Second Captains, in association with the BBC — explores the trauma experienced by the young athletes who say they were assaulted by Gibney, and is driven by a combination of in-depth research and emotional interviews. The investigation prompted at least 18 of Gibney's former swimmers to come forward with new allegations. Confronted by the investigative team, who traveled to the US in an attempt to track him down, Gibney remained silent, and refused to answer any questions. — Peter Georgiev, GIJN social media and engagement editor
---
From: Uganda

Language: English
Last year, our "top podcasts from around the world" list featured two stories from Africa. This time around, we struggled to find investigative podcasts from the continent that would make the grade. But we did come across an exciting one — The Missionary — which we include even though it was produced earlier in 2020. This podcast tells the story of Renee Bach, an American woman who set up a charity in Uganda to treat malnourished children after graduating from high school, but who found herself at the center of a media storm. Amid allegations that she was offering health treatments despite having no medical training, she was taken to court by the families of children who died at the clinic. In this podcast, journalists Rajiv Golla, Halima Gikandi, and Malcolm Burnley travel to Uganda and, in 21 episodes, walk their listeners through details of Bach's story. The podcast team's success lies in their attention to detail, and the way they are able to provide more insight on the backstory of a woman accused of masquerading as a doctor, and what happened before she came into the limelight. They also explore the "missionary industrial complex," sometimes called the "white-savior complex," to dig into the bigger picture. — Benon Herbert Oluka, Africa editor
---
From: Turkey 

Language: Turkish
Desolate Murders is a true-crime podcast series from writer and investigative journalist Timur Soykan, who uses a variety of sources to investigate the deaths of elderly people in the rural villages of Turkey. The four-episode series uses documents to dig into a number of unsolved cases, and trace similarities between them. Soykan alleges that there is, in fact, one person behind these cases, an ex-convict-turned-serial killer, who systematically stalked his victims in local markets or malls, and later killed them. In a sinister twist, reporters claim he also made sure that there was a fire in each case, to make the deaths seem accidental and to cover his tracks. A man accused of being a serial killer was arrested after this case was broadcast on an investigative TV show, and is currently awaiting trial — but it was the podcast series that revealed many of the details of this case. — Pınar Dağ, GIJN Turkish editor
---
From: Germany/US

Language: English
The New York Times podcast "Day X" uses the case of Franco A. — a former German military officer whose alleged involvement in a far-right terror plot created a national scandal — to delve into the structures that lie behind the new German and European right wing. Over five episodes, the podcast addresses serious concerns about extremism in the German military and police, asking: "What happens when the threat is coming from within?" The journalists behind the podcast portray Franco A. in detail, and their meetings with him illustrate how the system allows extremists to operate. Even his way of thinking is insightful, showing how individuals like him are prepared to alter the truth in preparation for a "Day X" — a day when far-right extremists believe democracy will collapse. — Anna Poth, GIJN German editor
---
From: Russia

Language: Russian
At the end of 2020, the Russian news outlet Novaya Gazeta — whose editor is now honored with a Nobel Peace Prize — launched a new format with the podcast "To Be Сontinued: The Golden Collection." One of the first podcasts with an investigative component in the Russian-speaking region, this is not a narrative podcast, but one in which the best investigative reports and investigations published by Novaya Gazeta are presented by actors, writers, musicians, and activists. While the presentation is creative, the topics — as befit an outlet in modern-day Russia — delve into corruption, crime, homophobia, and terror attacks. One digs into a criminal group from the Kuban region, detailing how gangsters colluded with local police to intimidate residents, including reports that they were responsible for killing 12 members of a local farming family, including a four-month-old girl, in 2010. Other podcasts are based on events in the recent past that continue to influence people's lives today: the investigation into the downing of Malaysia Airlines flight MH-17 in eastern Ukraine, homophobic attacks in Chechnya, and a piece analyzing the actions of law enforcement officers during the terrorist attacks in Beslan, Ryazan, and Moscow, in which many hostages died. The hosts are investigative journalists Natalia Zhdanova and Pavel Kanygin, who recently announced a second season where they plan to present investigations by other independent news outlets in Russia. — Olga Simanovych, GIJN Russian editor
---
From: Australia

Language: English
This podcast, by award-winning investigative journalist Allan Clarke, delves into the 1993 case of Aboriginal teenager Daniel Yock, whose death in police custody rocked the community and created a wound that has not healed, even decades later. The podcast features testimony — for the first time in decades — from some of those present that day. One describes how he is still traumatized by the image of Daniel being "taken out of the paddy wagon like a limp ragdoll." Clarke, himself an Aboriginal Muruwari man, underscores how this case was symptomatic of the mistrust between Australia's Indigenous communities and police at the time, and explores the wider context in a country where, at the time of the teenager's death, young Black men were 41 times more likely to be in juvenile detention, and 26 times more likely to be in police custody, than their white counterparts. While the inquiry following Daniel's death found no fault with the police, the podcast gives his family, friends, and the wider community who felt his death was preventable the chance to ask: "Why did Daniel die?" — Laura Dixon, GIJN associate editor
---
From: US/ Syria

Language: English
This podcast — from BBC Panorama/Frontline PBS — is a detailed, eye-opening investigation into the life of Sam Sally, an American mother who took her children to live in the Islamic State (IS) caliphate, but then made it back. Reporter Josh Baker spent four years working on this story — following Sally to Syria, where her husband became a sniper for IS, and exploring her claims that she was deceived by her husband, and had been tricked and forced to move to Raqqa in the heart of the self-declared IS caliphate. With remarkable access, the podcast documents the journey of Sally and her children, their lives in Syria, and how they managed to flee IS and return to the US, by relying on videos and phone messages. The hosts show how these intimate messages reveal the role Sally's sister played in getting her back to the US, and more disturbing detail, such as Sally's nine-year-old son preparing a bomb and being recruited into IS. These battlefield sources are presented alongside interviews with Sally's ex-husband, friends, and others related to the story, which helps build a picture of a complex woman at the heart of a complicated global news story. After returning to the US, Sally — whose comment "I'm not a monster" gave the series its title — was sentenced to up to six years in prison after pleading guilty to financing terrorism. — Majdoleen Hasan, GIJN Arabic editor
GIJN will host a session on investigative podcasts at the 2021 Global Investigative Journalism Conference this November, featuring Scripp's Susanne Reber and The Real Story's Jason Liu. Sign up for the conference — which is taking place online — and read more about the podcasts panel here. 
Correction: An earlier version of this story mistakenly included a review of NPR's podcast "Believed," which was broadcast in 2018. We apologize for the error. 
Additional Resources
A Global Tour of Top Investigative Podcasts: The 2020 Edition 
How Taiwan's The Reporter Created a Chart-Topping Podcast
7 Things I Learned Producing My First Investigative Podcast
---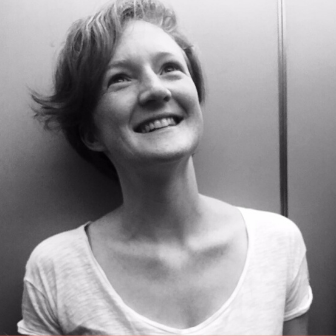 Laura Dixon is GIJN's associate editor and a freelance journalist from the UK. She has reported from Colombia, the US, and Mexico, and her work has been published by The Times, The Washington Post, and The Atlantic, among others. She has received reporting fellowships from the IWMF, the Pulitzer Center for Crisis Reporting, and the CSIS in the United States.