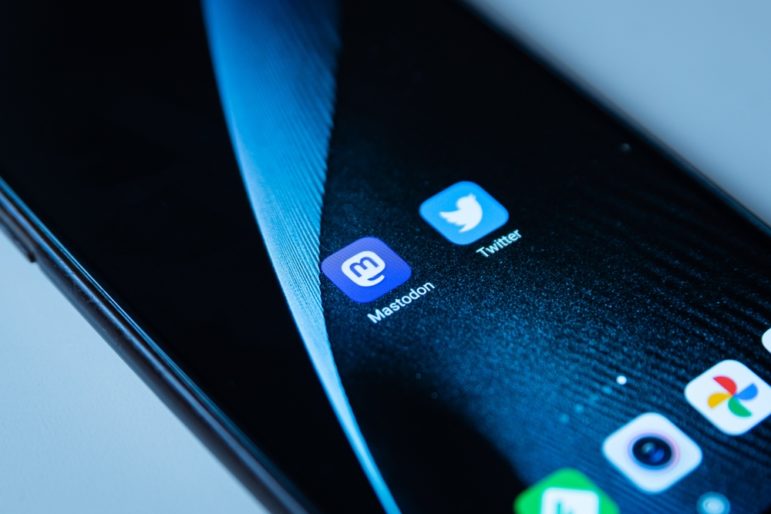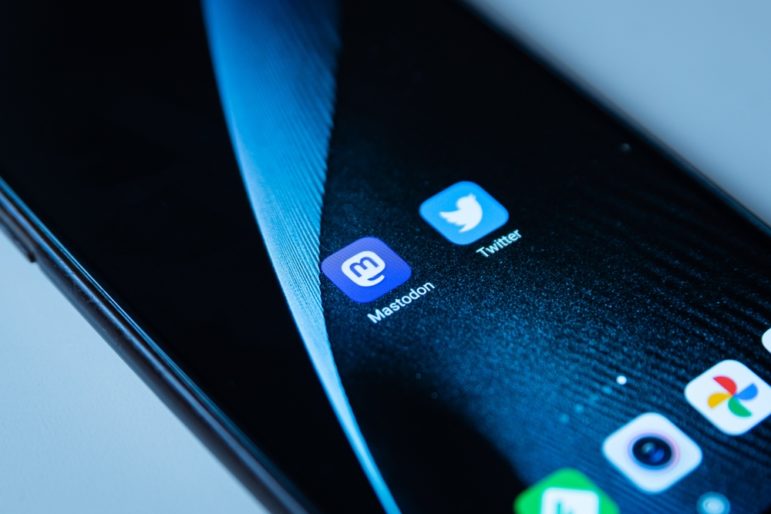 Answering 6 Common Questions Journalists Have about Mastodon
Read this article in
After a chaotic month on Twitter, a growing number of journalists and media organizations have either partially or fully flown the site's coop, and are joining the Mastodon herd. According to the site, Mastodon has quadrupled its user base to more than two million since Tesla billionaire Elon Musk bought Twitter for $44 billion on Oct. 27, 2022.
This sharp rise in interest for an alternative to Twitter, a popular hub for journalists, speaks to growing discontent and privacy concerns about the site. In just the past month, Musk's Twitter has been marked by a series of chaotic events, including, mass layoffs of much of the company's staff, rapid departure of top executives overseeing security and privacy, rampant abuse of paid Blue verification through fake accounts, and Musk's open hostility to the press.
As a result, a growing number of journalists and media organizations have established a presence on Mastodon, with some encouraging their followers to meet them there by adding their Mastodon profiles directly to their Twitter handles. While a few have announced they are fully abandoning Twitter, most others are adding Mastodon to their social media repertoire both to test the waters and as a potential fallback, in case Musk's purchase ends up making Twitter untenable.
Although general information about Mastodon has started to circulate, many are still unclear about this open source, decentralized platform, and how journalists might effectively use it. We at GIJN are asking many of the same questions that our colleagues are asking out there. Here are some of our top queries, with our best answers so far. Whether you're thinking about making the move, or have just arrived there, we hope these are of some use.
1. What should I do to prepare for a potential Twitter exodus?
First, it's good to explore other options. There are many lists available for journalists to explore alternative platforms beyond Mastodon, like this one from Journalism.co.uk. It's not clear that Mastodon can replace Twitter as a favorite platform for journalists – or anyone else. And right now Twitter still has over 400 million users, compared to Mastodon's one million (and LinkedIn's more than 800 million). Though, if Mastodon seems to be the right fit for you, here is a great place to start learning.
Second, it's never a bad idea to back-up your data. On Twitter, follow the steps listed on its site to download a copy of your account data. With privacy concerns increasingly paramount, you could also take steps like deleting direct messages that might contain sensitive information. (Remember Twitter DMs are not encrypted, so they are not advisable for sensitive conversations with sources; use Signal instead.) However, if you delete a direct message, it will disappear only on your side; the other parties in the message will also need to delete it.
If you ultimately do decide to leave Twitter, follow these steps to deactivate your account.
2. What are the main Mastodon servers, and what server should I join?
When you arrive on the Mastodon website, you can click a button called "create account." That immediately directs you to a page that lists over 4,000 servers to choose from. At first glance, this choice can seem confusing, if not overwhelming, since Twitter doesn't ask its new users this question. But that's because Mastodon, unlike Twitter, is a non-commercial, "federated" platform with individual servers administered by different people or entities that are linked to the broader Mastodon network. As a result, these different admins can have varying rules of conduct and verification requirements to join their server. Some let anyone join, while others are invite-only or require vetting prior to approval.
"Mastodon is not as user-friendly. However, by far the most complicated part is the question: 'There are all of these servers, where do I join?'" says investigative journalist Steven I. Weiss. Weiss is one of approximately 10 admins of a new Mastodon server created specifically for journalists: journa.host. Adam Davidson, a former New York Times reporter and founder of NPR's Planet Money, created journa.host, which currently has about 1,600 users, among them prominent journalists and media organizations (including GIJN).
Journa.host announced on Nov. 15 that it is now a registered non-profit entity, with initial funding provided by the Tow-Knight Center for Entrepreneurial Journalism at CUNY's Craig Newmark Graduate School of Journalism. "We hope that just the existence of journa.host makes it easier on journalists" to find a home on Mastodon, said Weiss.
But journa.host isn't the only option. Other journalism-focused servers on Mastodon include: newsie.social, run by Jeffrey Brown, founder and executive director of the Fourth Estate; mstdn.media, led by German journalist, Jonas Vormschlag; and mastodonmedia.xyz, created by Matt Karolian of the Boston Globe.
Choosing which server — or "instance" in Mastodon lingo — to register your account with might seem stressful, but it's not an irreversible decision. It's quite easy to change to a different server once you're on the platform. If you ultimately switch, your username will simply update with the new instance's title included. You can also follow people and organizations regardless of which server they are based on.
3. What are the main differences between Twitter and Mastodon's features and usage?
Mastodon's equivalent of tweets were originally called "toots," but most people just simply call shared writings on Mastodon "posts" and the site recently replaced the "toot" button with "publish" to reflect this reality. It also supports a number of the same Twitter features, including replies, favorites, bookmarks, and hashtags.
Similarly, Mastodon allows you to republish or "retweet" posts. However, Twitter's quote tweet functionality is not supported on the platform. This is a conscious choice by some admins on Mastodon, who characterize most quote tweeting behavior on Twitter as performative and toxic.
Mastodon lists function differently than on Twitter, as well — you can only add people to a list if you're already following them. And when searching for or tagging a person or organization on Mastodon you must use the @ followed by the person's instance or server name. For example: @GIJN@journa.host.
Direct messaging on Mastodon is more basic and feels like sending a public reply to someone on Twitter, since it only involves tagging their @username in a post. This can be a bit unnerving from a user interface perspective — for journalists, in particular — since Mastodon private conversations aren't conducted within a separate DM inbox like on Twitter.
One big plus is that Mastodon allows you to edit posts that have already been published. On Twitter, this added functionality is only available through a paid subscription to Twitter Blue.
4. How do I find and follow journalists on Mastodon?
There are several user-friendly tools to find and follow Twitter contacts on Mastodon. Some of these include: Fedifinder, Twitodon and Debirdify.
These apps all work in much of the same way. Journalists can authorize these programs while being logged into their Twitter accounts. Then these apps can find your followers who have fediverse addresses in their handle, bio, and pinned tweets.
After the programs locate your Twitter followers on Mastodon, you can download the list as a .csv file and upload it directly to Mastodon, which allows you to automatically follow your former Twitter flock. Note: Be sure you check the box "Merge," instead of "Overwrite" to keep your current followers and records.
Tim Chambers, co-founder of Dewey Digital at DSG, has also created an Excel list, where journalists can add their Mastodon information, and find each other. This spreadsheet can be converted into a .csv file and uploaded in much the same way as the aforementioned apps, to your Mastodon account.
5. How secure is Mastodon?
"Mastodon is not designed to be a secure communications network, and neither is Twitter," Weiss pointed out, "Do not have discussions with sources that might put careers or other more serious levels of risk on the line via DM."
In more technical terms, Mastodon servers employ transport-layer encryption, which maintains a private connection to your personal device. This keeps your communications safe from those using the same Wi-Fi connection, for example. But just as with Twitter or Instagram, Mastodon posts and direct messages are accessible by the platform's admins. But unlike those other social platforms, you can choose what server or instance to trust with your information.
Two-factor authentication is available on Mastodon instances and the software also offers a variety of privacy controls. These include: the ability to set up automatic deletion of posts, create personalized keyword filters, approve followers, and hide your follower and following lists. You can also choose to make a post viewable only to your followers at the time you publish it.
One large security issue is embedded within Mastodon's decentralized nature, however. Right now, it takes a lot of coordination to prevent threatening or abusive users that are suspended on one server from creating a new account on another server.
Journalists can promote their level of personal security, and reputation, by verifying their identities on Mastodon. Dave Lee, San Francisco correspondent for The Financial Times, developed this service to verify journalists. Weiss also points out that the ability for a server's admins to verify journalists will help contain the spread of misinformation.
6. What are some of the pros and the cons of using Mastodon as a journalist?
"One big positive is that there are no ads, so it feels like my little world," says Margot Williams, a researcher and reporter for The Intercept and ICIJ who recently joined Mastodon. At the same time, the lack of transparency related to who funds many of the different servers on Mastodon can make interactions with unfamiliar accounts more problematic. Of note: the servers that Mastodon itself oversees — mastodon.social and mastodon.online — are funded through Patreon, a membership and subscription service platform often used by content creators such as podcasters.
Access to many servers also can be limited since they are run by individuals or small groups of people. Some are open to direct enrollment, but others are closed clubs that require an application. And some — like mastodon.social, the original instance — have been periodically closed to new users after reaching maximum capacity. Each server's admin decides their capacity, which can be capped and uncapped at any moment with little to no warning.
"For a great many journalists, Twitter has been a wonderful meeting place to discuss what we do with each other," Weiss said. Not all of the original 'Mastodon-ians' are especially thrilled with the prospect of mass journalist migration to the site, though. Last week, several dozen "instances" began blocking all content from members of the journa.host server, apparently frustrated with a journalistic culture carried over from Twitter of routinely promoting one's work and posting links to stories.
"I think it's key that [journalists] seek out the Mastodon community, rather than reinventing Twitter on someone else's platform," Williams says.
Like many colleagues, GIJN is contemplating a post-Twitter existence, and figuring out  Mastodon along with the rest of the journalism community. If you decide to make the move, come say hello to us on GIJN@journa.host!
Additional Resources
Tips for Mining Social Media Platforms with Henk van Ess
Is Social Media a Threat to Democracy?
Maximizing Social Media in Your Newsroom: A Tipsheet on Distribution and Engaging Audiences
---

Holly Pate is GIJN's Social Media Editor. Previously, she was the Social Media and Outreach Director of The Outlaw Ocean Project, a non-profit journalism project. She has written for venues including The New York Times and The Capital News Service.