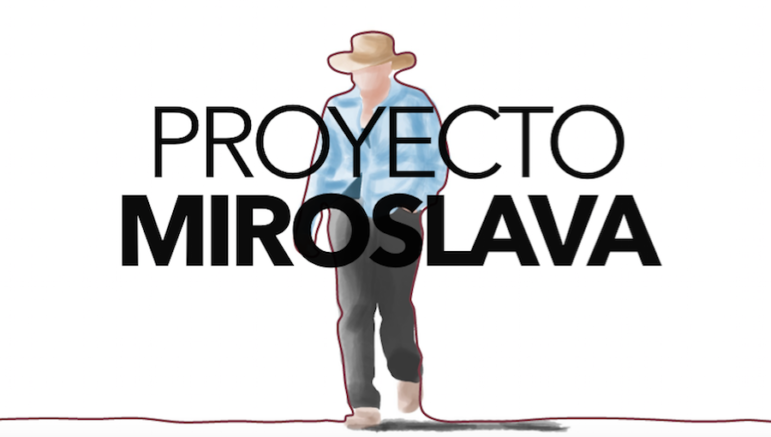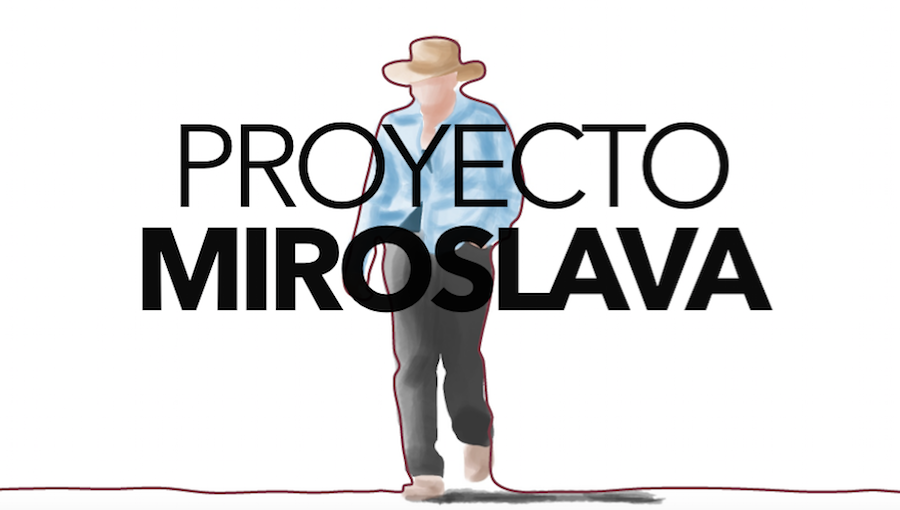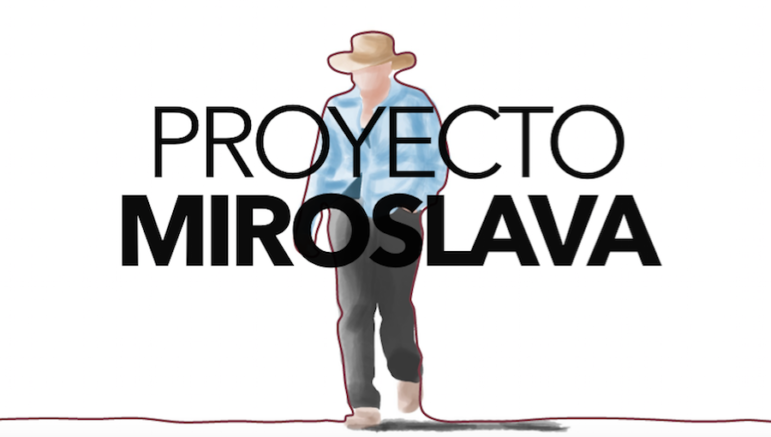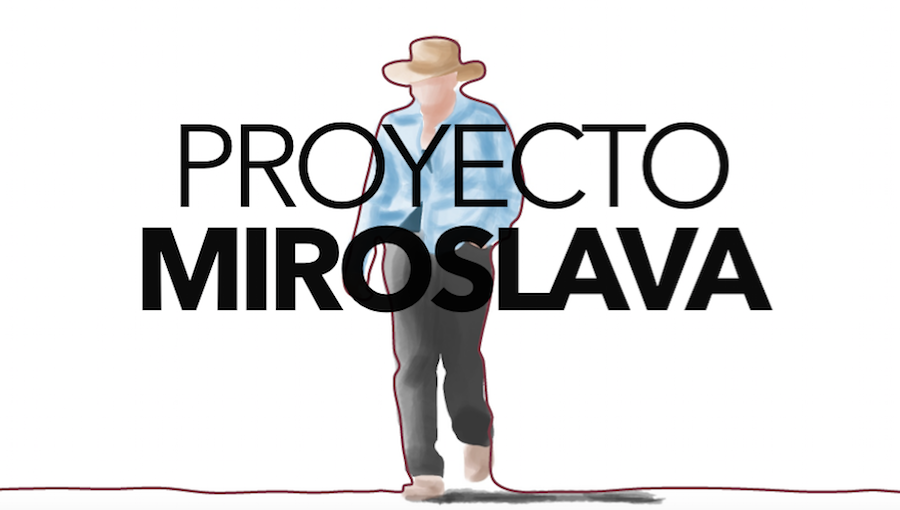 After Mexican Journalist's Murder, Colleagues Come Together to Investigate
"Silence is complicity," Mexican journalist Miroslava Breach said in mid-2016 in a conversation that may have sealed her death. That followed on March 23, 2017 at 6:50 a.m., when the journalist, who had been investigating the alleged relationship between drug traffickers and politicians in northern Mexico for years, was shot eight times in front of her home in Chihuahua, capital of the state of the same name.
Several of her colleagues would not be silenced and, more than two years after her murder, published a series of reports on the case and the loose ends left by the official investigation of the crime. This is Project Miroslava, an initiative of March 23 Collective, a group of Mexican journalists, that has support from the Latin American Center for Journalistic Investigation (CLIP, for its acronym in Spanish) and the organizations Forbidden Stories and Bellingcat.
The first report was published on Sept. 4 and deals with the alleged uninvestigated leads in the murder of the journalist, who wrote for the newspapers La Jornada and El Norte de Ciudad Juarez. The text, signed by the March 23 Collective and its international allies and published in Spanish and English, deals with what the journalists say are holes in the official investigation. According to the report, that investigation would not have pursued the paths the journalist pointed out in her reports on narcopolitics in Chihuahua and would have treated as witnesses those who may have been implicated in the murder.
Following the publication of the report, Chihuahua State Attorney General César Augusto Peniche told the Mexican newspaper Reforma that "he did not stop analyzing each document and each testimony" in the investigation, as the site OMNIA reported. "Any useful piece of data for the investigation related to the incident and that constituted a piece of evidence was always seized."
Only one person is in prison in connection with Breach's murder: Juan Carlos Moreno Ochoa, known as El Larry, is accused of being the intellectual author of the crime and awaits sentencing. According to authorities, he is allegedly part of the Los Salazares clan, which works for the Sinaloa Cartel, the March 23 Collective reported. An alleged accomplice is on the run and the person the prosecutor accused of being the triggerman has been killed, the group reported.
Breach is one of 82 journalists killed in Mexico over the past ten years because of her profession, according to a report by the Mexican collective. The country ranks 144th among the 180 countries rated in the Reporters Without Borders 2019 World Press Freedom Index.
International Alliance
Project Miroslava is being republished and reported on by dozens of media outlets around the world, such as Spain's El País and El Diario, the Peruvian investigative site IDL-Reporteros, and The Washington Post in the United States. In Mexico, 26 media outlets republished the investigation, according to CLIP; among them are Animal Político, Aristegui Noticias, Pie de Página, and Proceso.
Maria Teresa Ronderos, Colombian journalist and CLIP's director, told the Knight Center that the Mexican journalists responsible for the investigation convened the March 23 Collective a year ago to "shed light" on Breach's case.
They were moved by the feeling that the official investigation has not progressed sufficiently and with the idea of "sending a strong message to society that freedom of expression matters to us all," she said.
"These journalists set out to investigate, spoke to more than 50 sources, followed all court proceedings, spoke to all involved, and investigated open sources," Ronderos said.
About six months ago, she said, the project's international partners joined: In addition to CLIP, they are Forbidden Stories, a France-based organization dedicated to publishing the "forbidden stories" of journalists threatened or murdered for doing their jobs, and Bellingcat, a British site that does investigative journalism using open sources and social networks.
"We need to be very united as journalists in the world," Laurent Richard, founder and executive director of Forbidden Stories, told the Knight Center. "When Mexican journalists get killed, it is not only a Mexican issue, but that's an international problem, because it's a violent attack against something that is fundamental to any democracy: freedom of the press."
And reporters in Mexico investigating drug trafficking are investigating a global issue as cartels ship drugs to dozens of countries, Richard said. "So it's not only a Mexican case, it's a French case, a North American case, a German case, a British case… So that's why we think it's extremely important to partner with those kinds of persons who are extremely brave and are willing to inform the public opinion about what is really important."
The Mexican journalists responsible for the initiative have decided to remain anonymous for security reasons as well as out of humility, Ronderos said, so that the work will speak louder than the people who did it. What can be said is that there are several journalists from various states and Mexican media outlets, she said.
International partners were part of the reporting, writing and editing work, but "the merit and initiative is of the Mexican journalists," Ronderos said. "What we have done is collaborate with them, support their investigation with expertise that each of these international partners has."
Although this is not a project of transnational investigative journalism, which is the focus of the recently-launched CLIP, Project Miroslava "also goes a long way in the philosophy of CLIP which is to make journalistic collaborations to expand the capacity of journalists to say what is happening, so that journalists feel they are free, they feel accompanied in their efforts to tell difficult truths," she said.
"Our greatest desire is that the authorities see this as a collaboration to truth and justice and take action on the matter so that justice is done in this case," Ronderos said. "We also hope that there is greater attention in the world on this situation of freedom of expression that is really very critical in Mexico. It is also important that the new government, which has declared itself a friend of freedom of expression, sets out to do a better job of preventing this type of crime and the silencing of those who are trying to tell what is happening in Mexico."
Richard said he expected a message to be heard by "enemies of the free press": "Even if you kill the messenger, you will never kill the message."
"I hope that with this project, the killing of Miroslava Breach will be considered as a very counterproductive strategy from the cartel and from all the politicians who are complicit with this cartel and that they see that they cannot silence the message and the stories."
---
This article first appeared on the Knight Center for Journalism in the Americas' blog and is reproduced here with permission.

Carolina de Assis is a Brazilian journalist and researcher who lives in São Paulo. She has worked as an editor at Gênero e Número, a Brazilian digital magazine focused on data journalism and gender issues.