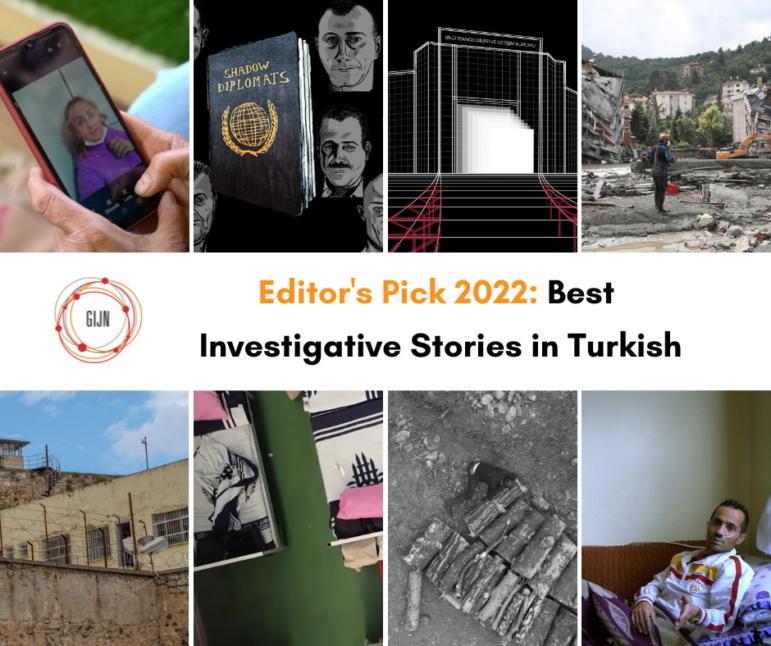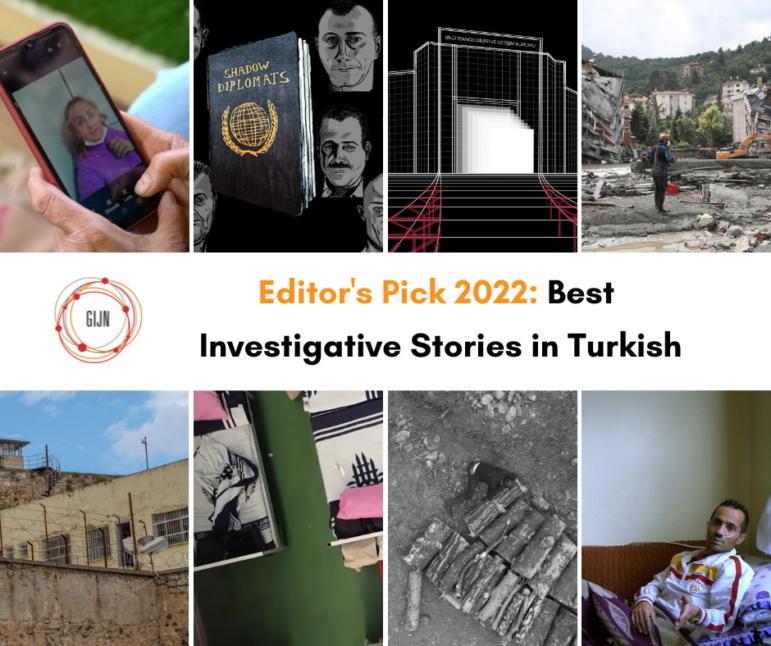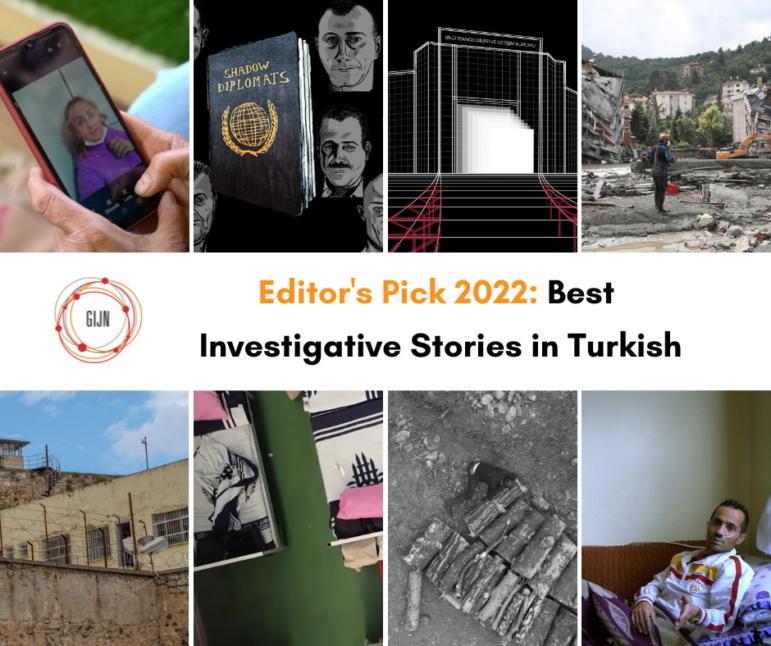 In Turkey, authoritarianism is undermining media pluralism and limiting the freedom of journalists to report more than ever before.
According to media ownership data from Reporters Without Borders, 90% of the national media and all media regulatory institutions are now under government control. Attacks on the press have picked up in recent years, with RSF decrying "near systematic censorship on the internet, frivolous lawsuits against critical media outlets, or the misuse of the judicial system." 
The press corps faces a further challenge from a controversial disinformation law, which came into force recently and threatens three-year jail terms for reporters found guilty of intentionally publishing disinformation or "fake news." For Turkey, which is preparing for a historic election in 2023, one that could unseat current President Recep Tayyip Erdogan, the implications are serious. Experts warn that at a crucial time for the country, the law places even tougher restrictions on press freedom, while the press itself is being turned into a propaganda tool.
And yet, despite all this, GIJN found praiseworthy stories produced by Turkish journalists this year. Below, we feature eight notable examples of investigative journalism, photojournalism, and documentary work produced in 2022.
The list features stories that take hard looks at extreme poverty, violence, and social surveillance, while others are selected for their use of investigative tools, data sources and techniques, and their commitment to social accountability. 
Investigative journalist Doğu Eroğlu from the independent online outlet Medyascope used leaked documents to expose a mass surveillance operation in which Turkish internet service providers reportedly sent user data to the Information and Communication Technologies Authority (BTK) — part of the Ministry of Transport and Infrastructure. "The websites you visit, the people with whom you text or call on WhatsApp, your location data, and more are sent to the BTK every hour," Eroğlu reported. One of the most concerning elements of his investigation is that the data is not anonymized, meaning each data packet is sent containing the identity of the user. That level of surveillance, the journalist writes, "ensures that the institution records which websites they visit and which applications they use, along with their identities." A document dated December 2020 suggests it was the BTK that requested the internet traffic records of all users, and that the same agency warned internet service providers who did not comply that they would be "penalized." BTK did not deny sending the document, and the investigation was picked up by opposition parties who raised parliamentary questions about the revelations.  
The latest global investigation from the International Consortium of Investigative Journalists (ICIJ) reports on the unregulated, shady world of honorary consuls. Reporting by investigative journalists Pelin Ünker and Serdar Vardar from the news outlet DW Turkish in collaboration with ICIJ found at least four of Turkey's honorary consuls abroad have been involved in different scandals, with charges including visa forgery, fraud, and bid rigging. In Turkey, the reporters found that as many as 50 honorary consuls have been accused of being involved in everything from drug transportation to fictitious exports, from illegal betting to human trafficking. Honorary consuls, who are volunteer diplomats, often represent countries in places that do not have an embassy or consulate. But in Turkey, the investigators report a huge surge in the number of registered honorary consuls representing foreign countries – up from 183 in 2011, to 328 on the latest list.  
Independent filmmaker and director Ali Ergül uses this documentary to investigate the deadly disease of silicosis – a long-term lung disease caused by inhaling large amounts of crystalline silica dust. Since the late 1980s, people working in denim workshops in Istanbul were exposed to a process called "sandblasting," where silica or silica-containing sand is used to give denim a "pre-worn" look. While it's not known how many workers have lost their lives to this disease, the 2004 death of textiles worker Kenan Temiz from silicosis led to the closure of sandblasting workshops in Turkey. But the filmmaker found a number of factory workers now suffering from incurable silicosis – some were retired due to disability, but over time, have become more unwell as the disease takes hold – and the documentary tells the story of these patients who remained silent for so many years and whose struggle remained unknown. While this film was screened at international film festivals – and was a finalist for best documentary short of 2020 at the International Shorts festival –  it only became accessible in Turkey this year. The documentary has struck a chord in the country – where industries like the textile, mining, and seasonal agricultural sectors see widespread rights violations – for making visible the labor exploitation that often occurs behind the scenes.
İklim Gazetesi – which translates into English as Climate News Site – is an environmental outlet intending to "rethink journalism, the publishing business, and all our habits." This particular investigation focuses on devastating floods in Turkey, which according to the data, have caused nearly 800 deaths and US$800 million worth of damages since 1960. In general, experts say that unplanned urbanization, mass housing projects built on floodplains, and poor controls have been the drivers of more severe flooding in recent years, but the reporters behind this project were focused not on the causes, but on the results. Their investigation found that 2018 and 2019 were particularly bad years for flooding, with more than 300 incidents occurring in those years. Overall, the investigators say Turkey has seen 8,274 "meteorological disasters" in the last 12 years. To list the extreme weather events seen in just last year: there were 107 floods, 66 forest fires, 16 snow incidents, and 39 landslides.  
There are growing concerns about conditions inside Turkish prisons, with Human Rights Watch warning in 2021 of a "rise in allegations of torture, ill-treatment, and cruel and inhuman or degrading treatment in police and military custody and prison." In this report for DW Turkish, investigative journalist Burcu Karakaş explores the issue of deaths and mistreatment in custody, including that of a prisoner named "Ferhan Y" who died just days before his scheduled release. A family member told Karakas that in a photo taken before he died, Ferhan's lips and eyes were swollen. While the family were told that he died from a heart attack, the death certificate reportedly said — mysteriously — he had died from a contagious disease. More broadly, the journalist reported concerns among lawyers and human rights defenders that criminal complaints go unpunished and that impunity reinforces violence. This story gives an insight into how those living behind removal center walls are treated, raising important questions about officials, guards, and administrators, and helping make sure they are held accountable for their actions.  
Forest fires have swept over swaths of Turkey in the last three years, some lasting as long as two weeks, others quickly moving through wooded areas and leaving irreversible scars. This 20-minute investigative documentary digs into what happens after the fires have burnt themselves out, with a focus on the workers who clear huge the hillsides — much of it by hand — while living in grinding poverty. Documentary filmmaker Kazım Kızıl explains how he started his investigation: "One day, while I was watching the news, I saw people cutting and harvesting trees in these burnt forests. I put my equipment in the car and drove. It was not difficult to find them." The film sheds light on the tough, and often grimy, working conditions for those clearing the country's burnt-out forests, but the story goes further, to reveal how these nomadic workers living in makeshift housing face even bigger problems. From the difficulties of accessing energy, clean water and food, to corrupt officials and the safety issues inherent in their jobs, the protagonists of the film – Sefa, Sait, and Sezai – offer an inside look at the lives of those on the frontline of Turkey's forest fires. The documentary was filmed in black and white and has English subtitles. Dovetailing artistic elements with a hard-hitting look at labor exploitation, it's been well-received in Turkey, and viewed more than 1.6 million times.
This investigation – a collaboration between journalists from BBC Turkish and Fundanur Öztürk–Efe Öç – digs into anesthetic drug addiction, looking at how medical workers can develop a narcotics habit while at work. Between 2009 and 2019, the reporters found, 50 healthcare staff working in emergency care in Turkey died from drug overdoses. While the journalists were working on this story, between June and October of this year, six healthcare professionals working in "anesthesia, emergency service, or intensive care" also lost their lives in "suspicious" circumstances. Experts told the journalists behind this investigation that healthcare professionals may turn to anesthetic drugs due to occupational burnout, to relieve pain, or even to stay awake during long shifts – and the country has a reputation for tough working conditions and poor patient-doctor ratios. One doctor interviewed by the team describes how he accepted drugs from a colleague since he had serious "depression and burnout syndrome." This wide-ranging story included interviews with experts, the family of a nurse who lost her life after an overdose, and medics who dabbled with under-the-counter drugs.
"While trying to explain the world of women who have to live on the street, you can imagine, behind all of their stories there is a male complaint focused on a father, husband, older brother, and the state," said investigative photojournalist Fatih Pınar, the director of the film "Being Homeless and a Woman in Turkey." 
The journalist met scores of homeless women in Istanbul to explore their stories, finding that many have experienced male violence and run away from home due to family conflict. The investigation features the story of İnci, a woman forced into marriage as a child and who became a mother at age 13. Her story spans domestic abuse to violence to her days in prison. The homeless in Istanbul are offered temporary accommodation by the municipality, but rather than helping resolve the problem, research shows that the number of homeless people is increasing. In Turkey, stories like this matter because there is not much coverage of the homeless and little up-to-date data. While shedding light on this issue, Pinar also paints a very human portrait of his interviewees: One tells him her biggest dream is to have a house, a job, and to be able to see her children. The documentary, which is on the YouTube channel +90, dug into the cause-and-effect relationship of homelessness without dramatizing it, all while it graphically illustrated the difficulties these women face in their daily lives.
Additional Resources
GIJN Quiz: Think You Know Your Data Visualization? Take GIJN's Quiz to Find Out
How Exiled Journalists Keep Investigating in China, Burundi, Venezuela, Russia, and Turkey
Editor's Pick: 2021's Best Investigative and Data Stories from Turkey
---

Pınar Dağ is the editor of GIJN Turkish and a lecturer at Kadir Has University. She is the co-founder of the Data Literacy Association (DLA), Data Journalism Platform Turkey, and DağMedya. She works on data literacy, open data, data visualization, and data journalism and has been organizing workshops on these issues since 2012. She is also on the jury of the Sigma Data Journalism Awards.