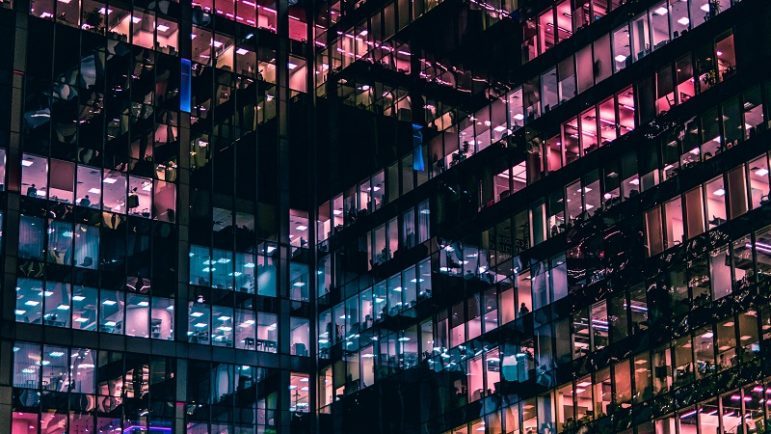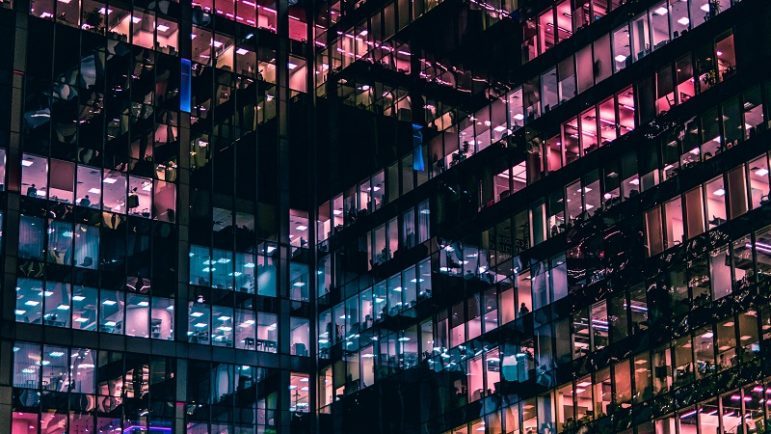 Researching Corporations and Their Owners
This resource was last updated in 2023 by GIJN's Toby McIntosh and Emily O'Sullivan.
Investigative journalists play a crucial role in holding corporations to account, and have revealed labor abuses, environmental violations, corporate impunity and other instances of malpractice through deep-dives into companies and their owners.
However, government records on corporations often reveal only the tip of the iceberg, and unfortunately, the identity of a company's real owners can be obscured. So-called shell companies can be created to disguise the real, "beneficial," owners.
The good news is that there are many ways to research companies, who really owns them, what they do, and more. These include:
Free databases
Subscription databases
Official records
Corporate websites
Court records
Internet searches
Industry-specific sources
Social media
This GIJN resource describes official and unofficial sources of information about companies.
Free International Resources
A number of nonprofit groups collect the reports that companies must provide to governments, alongside other sources of information.
Here are the best compilations:
OpenCorporates is an open data source for information on more than 220 million companies. The information is sourced from over 1,400 national business registries. It can provide such things as a company's incorporation date, its registered addresses, the names of directors and officers, and even connections between companies. Follow the blog for updates and examples of how the media uses OpenCorporates. Journalists, NGOs, academics and other public benefit users can apply for a free public-benefit API key.
Investigative Dashboard from the Organized Crime and Corruption Reporting Project (OCCRP) has millions of relevant items from data sources around the world, including many about corporations. Search for documents beginning on their Aleph platform (click "search" for advanced search options). There is a guide to company registries in 38 countries here, which is part of a larger catalogue of databases of 226 million public records. Not every database — including leaked material — is searchable by the public. Journalists who register can get access, however. Journalists also can make requests for free research help, including searches of commercial databases to which OCCRP subscribes. Here's a good introduction. Read a GIJN article with seven tips on using the database such as an alerts feature so that you'll always be notified of new developments regarding the individuals or companies you're investigating. Also see this GitHub user manual for search tips and more, and this Elastic post for an even deeper look at string queries.
The ICIJ Offshore Leaks database, by the International Consortium of Investigative Journalists is a database of corporate information based on leaked documents about more than 810,000 offshore companies and trusts. The database can be searched by names, companies and addresses connected to offshore entities and by country or jurisdiction. ICIJ's archive of stories based on the Panama Papers and more recently the Pandora Papers makes good reading. Also see ICIJ's how-to page and their multi-part video series on taking Offshore Leaks database searches to the next level.
Panjiva is a user-friendly import/export database with information on 8 million companies and over 1 billion shipment records. Note: brands can opt out of public disclosure. It includes data on the US, China, India, South America and more. Complimentary access is considered for select journalists on a case-by-case basis. If you are a reporter, please contact pressinquiries.mi@spglobal.com for additional information.
The Business & Human Rights Resource Centre stores news and allegations relating to the human rights impact of over 20,000 companies, from data sources such as news stories, civil society reports and company disclosure. 275 clothing and textile brands are included, 142 firms in extractive industries, 35 hotel companies, and 81 technology firms.
The Open Ownership Register includes national beneficial ownership data, updated monthly, from Ukraine, the United Kingdom, Denmark, and Slovakia. The Register is maintained by Open Ownership, an NGO advocating for improved disclosure about corporate ownership. The group posts a map tracking country commitments and implementation on beneficial ownership transparency. Also see a descriptive guide. The country entries sometimes include links to national databases, such as to a register for audit reports of the Nigeria Extractive Industries Transparency Initiative.
Commercial Sources
There are many private databases about corporations, most of which require a subscription for the best information. Free access is often available through public and university libraries, but if this is not possible, the cost of using commercial databases may be worthwhile and some companies will provide lower rates for journalists.
One long-established database is D&B Hoovers. Its free website offers capsule descriptions of thousands of companies based in the United States and abroad. More detailed descriptions are available on the subscription service Nexis.
Other major subscription vendors include: Orbis from Bureau van Dijk,  Bloomberg, Crunchbase, PrivCo (a source for US private company businesses), Thomson Reuters, LexisNexis and DueDil.
Country specific sites are also worth checking, such as YouControl, which has records on 4 million Ukrainian companies from 180 sources.
Google Finance provides a useful overview of a company's share prices and dividends, an up-to-date list of news articles that the company features in, and quarterly and annual income statements. AnnualReports.com is a useful resource for finding company reports that may be buried in the back end of a website.
Sayari is a US research firm that, in 2018, launched a multi-faceted database that "covers more emerging, frontier and offshore markets." It is a subscription service ($1,000 a month), but a 30-day free trial is available and the company is interested in working with journalists.
The list of paid vendors is long. One way to see what's available is to check out the library websites of university business schools.
The Harvard University Business School boasts a huge collection, and while its holdings are inaccessible to the public, the online catalogue can serve as a tipsheet of possible resources.
Official Government Registries
Many governments require corporations to register, but soft rules often mean that they can file minimal and misleading information.
Here's where to find these national registries around the world:
Links to Resources for Some Large Economies
United States
The Securities and Exchange Commission holds corporate information in its EDGAR system. The online system is used by all publicly traded companies to file quarterly and annual corporate reports and financial statements. Any non-US company listed on a US stock exchange — including those from China, Russia and the EU — must file here and report on their global activities; this makes EDGAR a prime source for journalists backgrounding corporations around the world. The database lets you search based on company name and country to find official filings and other information, including full text of these documents going back four years.
A good place to start is with the annual report, Form 10-K, which provides a detailed company history, audited financial statements, executive compensation, a description of products and services, and an annual review of the organization, its operation and the markets in which it operates. Form 10-Q is a quarterly report that includes unaudited financial statements and information about a company's operations during the previous three months. Form 8-K reports are supplementary filings for specific events such as a bankruptcy, disposition of assets, executive departures and other events of importance to investors.
Investment company filings are also in EDGAR. SEC Form 497 is used by investment companies. A Statement of Additional Information (SAI) is a supplementary document to a mutual fund's prospectus. For more detail, see the EDGAR guide.
The US is now requiring many corporations and other business entities to report information (BOI) about their beneficial owners, the persons who ultimately own and control the company, but the non-public database that will be accessible only to regulators and law enforcement.
In the US, businesses are legally incorporated by the states, usually with the Secretary of State.  Due to tax benefits and business-friendly laws, many companies are incorporated in the state of Delaware, so a good place to start is the Delaware Division of Corporations. No data is collected on beneficial owners, however, and "company formation agents" can act as nominee directors (see a Transparency International description). Also check state records  in the state where the company has its headquarters.
The National Association of Secretaries of State can get you to all US state sites (see "online business services" in small print at the bottom after picking a state). There you will find links to places such as California's bizfile Online and New York's Corporation and Business Entity Database. From these state registries you can typically get a company's incorporation date, its registered addresses and the names of directors and officers.
Other databases on places to find corporate information from US states are maintained by LLC University and Coordinated Legal Tech.
Look for US government contractors here.
Violation Tracker produced by the Corporate Research Project is a search engine on corporate misconduct. It covers banking, consumer protection, false claims, environmental, wage & hour, unfair labor practice, health and safety, employment discrimination, price-fixing, bribery and other cases initiated by more than 40 federal regulatory agencies and all divisions of the Justice Department since 2000.
United Kingdom
Companies House is free and provides details about companies, including:
Registered address and date of incorporation
Current and resigned officers
Document images
Mortgage charge data
Previous company names
Insolvency information
Canada
SEDAR is Canada's site for public company filings, which began in January 1997.
France
Infogreffe provides basic company information free of charge (in French).
Germany
Germany's Company register is in multiple languages and allows free searches, but some documents cost money.
China and Hong Kong
China's National Enterprise Credit Information Publicity System can be accessed here (in Chinese).
In Hong Kong, the Cyber Search Centre of the Integrated Companies Registry Information System is available in English.
Other Sources
Online searches of corporate websites and social media will surface scads of information.
A few recurring suggestions from professional researchers:
Search for company officials and directors. Check out methods included in Finding Former Employees, a presentation at the 2017 GIJN conference.
Use LinkedIn for research. Try the advanced search, where, for example, the menu allows users to choose between former and current employees (see Henk van Ess' tips for social searches on LinkedIn). Look at company pages and industry groups. Glassdoor can provide insights on employee experiences and average salaries.
When looking for media reports, pay attention to the business and specialty press. To find them, try Ulrichsweb.
Look up the company address and phone number. Then use map checks and street-view images for more information.
Corporate philanthropy may be a backdoor for information. In the US, see CitizenAudit, Propublica's Nonprofit Explorer and Guidestar. For the UK, see 360Giving, CharityBase and the government's charity register.
Contact NGOs, such as groups concerned with pollution or human trafficking, to see what information they have.
Consider looking into trade associations to learn about a company's activities in that context.
More Official Places to Look
Every point of intersection between governments and the commercial sector may generate a public record.
Here are suggestions of where else to look for a company's interactions with government:
Land ownership – Names and descriptions
Land development – Building, zoning and special permits
Environmental regulation – Discharge permits, emissions reports and enforcement actions
Labor regulation – Professional registrations and labor disputes
Court records – To reveal litigation by and against
Financial regulation – Filings or enforcement
Intellectual property – Patents and trademarks registrations
Government contracting – Bids and awards records
Government subsidies – Records of payments
Political donations – Contributions to officials
Lobbying registration – Disclosures about influence
Thinking in terms of which sector the company operates in may lead to the discovery of pertinent information.
For example, Open Oil has a database of over 2 million public domain documents filed by oil and gas and mining companies to financial regulators around the world.
Court records can be invaluable. PACER, for example, holds the electronic archives of the US federal court system, including the Supreme Court, appellate and district courts, and US bankruptcy courts.
Consider what laws and regulations affect the business and what paperwork is involved. These connections will vary dramatically by locale and the type of business, but may provide leads.
Some official actions, or requests for official action, may be reflected in governmental publications of record. For Europe, check out the European Forum of Official Gazettes for information on each country's database, and OpenGazettes which also provides a convenient access point.
Guides for Journalists
There is enormous material online about how to research corporations and understand company finances.
Here are a few aimed at journalists:
GIJN: What's your first move when you get hold of a company's financial records?
Miranda Patrucic: I ask myself three questions:
What is in the balance sheet and how did they get it?
Where does the money come from?
And what is in the "notes" section?
More GIJN Resources:
GIJN's video collection includes a talk by David Cay Johnston, a Pulitzer Prize winner, about reporting on company finances.
---

This guide was put together by Toby McIntosh, director of GIJN's resource center. He was a Washington-based reporter and editor with Bloomberg BNA for 39 years and the editor of FreedomInfo.org, a nonprofit website. He also runs a blog, eyeonglobaltransparency.net.