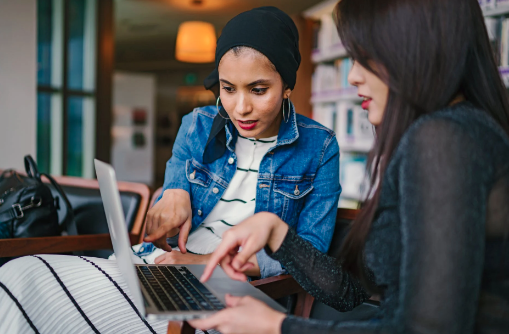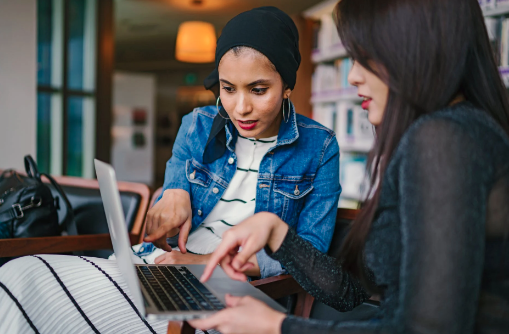 Partnerships and Collaborations
Read this article in
Collaborations on investigative projects are increasingly popular.
Working together with partners can multiply and maximize reporting resources and increase readership. Special skills can be acquired, such as analyzing data, creating visualizations, or preparing multimedia elements.
There is a steadily growing amount of literature on how to do collaborative investigations — how to build trust, create work platforms, share data, coordinate publication, handle ethical issues, etc. But less has been written about the courtship phase and how to structure the "marriage."
In this resource guide, GIJN focuses on topics including:
When is collaboration a good idea?
How to find a partner.
How to "woo" a partner.
What to put in an agreement.
What pitfalls to watch out for.
In addition to summarizing lessons learned, this resource will guide you to relevant materials. Many of these go into greater length, not only on the early stage issues, but on all phases of collaboration.
While primary focus is on collaborations involving two or more media organizations, we also touch on combinations of media organizations and non-governmental organizations, or NGOs.
Perhaps the most comprehensive compilation of advice about collaborations was done by Rachel Glickhouse for ProPublica, the US investigative reporting powerhouse: Collaborative Data Journalism Guide.
When Is Collaboration a Good Idea?
"Some stories are simply too big for one news outlet to tackle," wrote Bastian Obermayer, who, with Frederik Obermaier, played key roles in breaking the Panama Papers and Paradise Papers stories. The German journalists shared their leaked data with the Washington, DC-based International Consortium for Investigative Journalists, which has become one of the biggest names in collaborative journalism.
A key driver of collaboration has been to handle investigations that cross borders.
Stefanie Murray, director of the Center for Cooperative Media at Montclair State University in New Jersey, says five of the most common reasons collaborative projects start are:
A big event, such as an election, is coming up that is too complex to be covered well by a single newsroom.
A crisis is looming, or has happened, such as in a breaking news situation.
A newsroom has an idea for an enterprise topic that makes sense across newsrooms with different audiences and expertise.
A newsroom is having trouble cracking a story on its own and thinks bringing in more reporters may help.
A newsroom has received resources or funding [to do a collaborative project].
She was quoted in the ProPublica guide chapter Does This Project Make Sense for Collaboration?
"Murray recommends that when considering partners, you will first want to evaluate what kind of help your newsroom needs from potential collaborators. You might want to seek partners to shore up weak spots in your own newsroom. Do you need more reporters? Help dealing with records requests? Do you need access to expertise such as data analysis? Language skills or access to communities you have trouble reaching? Or do you see the partnership simply as an audience acquisition strategy and are looking to partner with the biggest-traffic source you can find?"
The Center for Cooperative Media has also published guides on three collaboration topics:
How to Find a Partner
Glickhouse's "first piece of advice for collaboration first-timers from many professionals in this space is that it can be fruitful to work with people you already know." In the ProPublica guide chapter How to Find and Approach Potential Partners, she added, "You've already established trust and communication, which are incredibly important to making a collaboration work."
"Don't expect your collaborators to come to you," according to the first tip in 10 Tips for Successful Collaboration among Journalists, a GIJN article that collaborators Guilherme Amado, Xin Feng, Titus Plattner, and Mago Torres wrote in 2018. They elaborated:
"Don't let a good story idea rot. If you have valuable information and potential for collaboration, identify partners and show them your best fruit. This should be fast and informal. This may seem obvious, but we find that reaching out is the hardest step for reporters like us, who usually operate as solitary detectives."
Tip No. 2 is titled "Find Your Best Partners."
Your best partner is not always a kick-ass journalist from a top-notch media outlet. It may be a young reporter from a small newsroom or a passionate freelancer. Younger journalists are sometimes better collaborators because they are often more ambitious, flexible, and creative. As you do with sources, figure out your common interests. Check their background and credentials. Find someone whose skills are not necessarily like yours, but complementary.
For finding new partners, Glickhouse suggests researching which reporters and media outlets are doing good work on the same subject. She advises making connections at industry conferences.
She also suggests speaking with the folks at the Center for Cooperative Media for advice, or looking through their collaborative journalism database for ideas. She also offers ideas on practical ways to reach potential partners, including reliance on friends in common, cold emailing, and posting a sign-up form to allow people to come to you.
Besides subject-matter expertise, other skills are important, too. These include experience coordinating journalism teams, project management experience, and good teamwork skills.
"Relationships matter," wrote Stefanie Murray in a 2018 Center for Cooperative Media article, Considering a Collaborative Reporting Project? Here Are 8 Lessons from 6 Projects. She elaborated: 
"Pick your collaborators like you pick your friends, if you can help it  —  trust is critical. And being able to talk openly, laugh sometimes, and enjoy the work will enhance the end product. 'I think one of the key lessons learned is the value of a strong working relationship between collaborating organizations,' Laura Lee, editor of EducationNC, told us."
The leaders of collaborations "used different techniques for recruiting, communicating with, managing, and maintaining the individuals involved with their work," according to Case Studies in Collaborative Local Journalism, by Joy Jenkins and Lucas Graves of the Reuters Institute for the Study of Journalism at Oxford (2019).
One interesting note on choosing partners came up at the 2019 Global Investigative Journalism Conference in Hamburg. Sometimes partners were chosen "halfway through the investigation, as reporting needs arose." This message came from Axel Gordh Humlesjö, a reporter with Sweden's SVT broadcaster, as described in a GIJN article by Rowan Philp. Humlesjö said further:
"The biggest things I learned about collaboration is: who do you need to be successful; who do you not need? When you work with a sensitive leak from the United Nations and sources in the Congo could be killed at any minute, it was important that we had partners we could look in the eye and really trust. We invited Foreign Policy magazine in the middle of the project because we realized we needed somebody on the ground in New York with good UN contacts, and who could work that angle on the ground."
Another guide from the Bureau of Investigative Journalism in the UK, which started Bureau Local to encourage citizen involvement, reminds us that collaborations can occur with people besides other journalists:
"As we see it, collaboration is the new competition. On our online platform, coders helped journalists with tech tasks; designers built visualizations for newsrooms; members of the public provided information; experts brought forward contacts and insider knowledge; journalists shared resources, quotes and findings."
Further Down the Road
The selection of partners is just the beginning.
Advice about the early steps of setting up a collaboration has some relevance to the selection process. A common refrain is the need to establish trust. Here are some relevant resources:
Other materials to explore, with more on lessons from past work, examples of collaborations, etc.: