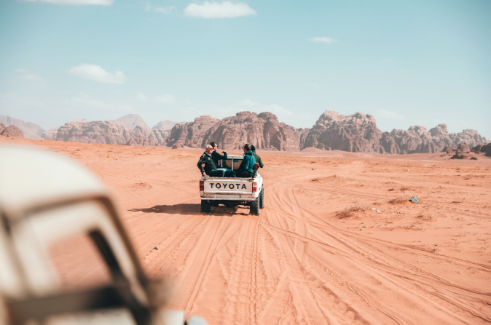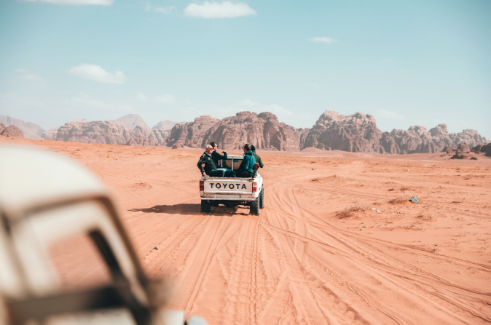 Freelancing: Safety and Security
Read this article in
Freelance journalists are often on their own when it comes to security, both physical and digital, but there are many helpful resources. Help on many topics is available in the resources listed below, and even more are included in these GIJN resource pages:
Working with Your Employer
A first safety step for freelancers should be to see what your publisher will do.
For risky assignments insurance may be advisable. Ask whether you are covered under the publisher's plan. If you are covered, that's great, but there are some important nuances to check on.
If you are not covered, you may want to consider buying an individual policy.
And what about proper credentials, safety gear, communications equipment, and more?
The ACOS Alliance lists what to discuss with a publisher. They developed a Safety Checklist that covers all the relevant safety issues that should be covered before an assignment. ​The ACOS Alliance — ACOS stands for A Culture of Safety — is a coalition of news organizations, freelance journalist associations, and press freedom NGOs.
Resources on Safety and Security
Below is a selection of safety resources from the GIJN Resource Center.
The Committee to Protect Journalists (CPJ) offers a four-part Safety Kit, issued in 2018, that provides journalists and newsrooms with basic safety information on physical, digital and psychological safety resources and tools in various languages including: Español, Français,  العربية, Русский, Somali, ارسی, Português, 中文, Türkçe, မြန်မာဘာသာ.
CPJ issues updates in its Safety Notes section.
Based in London, the Rory Peck Trust provides practical assistance and support to freelance journalists and their families worldwide — raising their profile, promoting their welfare and safety, and supporting their right to report freely and without fear. Programs include a Freelance Assistance Programme, Freelance Resources, and the Rory Peck Awards. The riches of this site include a risk assessment and security protocol guide.
San Francisco-based Freedom of the Press Foundation published this How Journalists Can Work from Home Securely guide in 2020. It mainly covers digital security.
Reporters Without Borders and UNESCO offer a thorough and useful "Safety Guide for Journalists." It is available in English, French, Spanish, and Portuguese.
Security Manual for Protest Coverage in Brazil by Abraji (The Brazilian Association of Investigative Journalism) is quite useful. You can access the full manual in English, Portuguese, and Spanish.
Freelance Journalist Safety Principles, published by the ACOS Alliance, are a comprehensive set of practices aimed at embedding a culture of safety across newsrooms and journalists worldwide.
COVID-19 News Organizations Safety Protocols: Working with Freelancers provides newsrooms and commissioning editors with practical guidance on how to cover the pandemic professionally and in a way that minimizes risk.
Frontline Freelance Register (FFR) is a London-based membership group "open to international freelance journalists who are exposed to risk in their work and who adhere to our Code of Conduct." There are two levels of membership. The free "associate" level provides a monthly newsletter, notice of events, access to safety and professional resources, an optional profile on a registry, safety kit loans, and discounts. The $75 "professional" level also allows you to order the Frontline Club Charitable Trust Press Card, the ability to request professional references from FFR for accreditation purposes, and discounts on insurance policies.
FFR also produces an annual State of Freelancing report. The 2019 report was based on feedback from over 380 freelance journalists from 70 countries. Among the findings was an appropriate caution to freelancers worldwide: "When freelancers aren't paid on time, they can be forced to cut corners on safety because they don't have the cash reserves to hire the best driver, or to stay in the most secure hotel, or even to pay for war zone insurance."