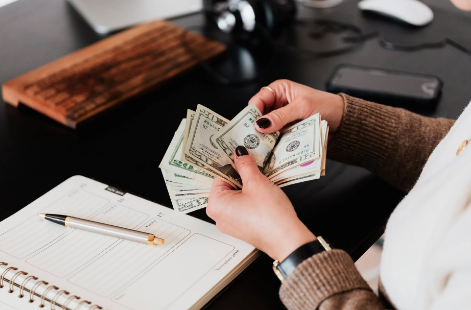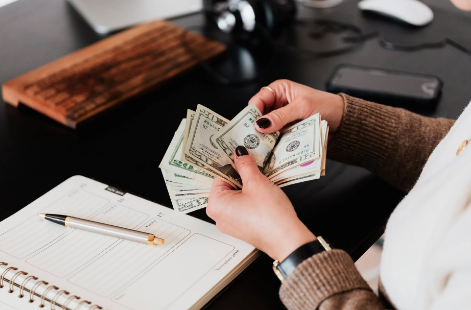 Freelancing: Platforms That Earn Income for Writers 
Read this article in
There are a growing number of sites that help writers earn money while self-publishing. Whether these are right for you will require research.
In this section, we are not exploring the many places that help create websites, newsletters and blogs, or looking into the plug-ins that permit sales and subscriptions. Nor are we getting into social media platforms such as Telegram, Facebook, Reddit, and WhatsApp.
The growing popularity of creating independent email publications is described in a September 2020 New York Times article, another in Axios, and a third one in Medium by media consultant Mark Glaser.
In another section we discuss syndication through major online companies such as Apple News+ and SmartNews, which are not available to individual freelancers.
Distributing podcasts is another matter. Suggestions are included in this posting, 22 Top Networks to Submit Your Podcast in 2020, by US marketing expert Robert Katai.
New publishing options are multiplying. This is a dynamic area, so it makes sense to thoroughly research your decisions. One place to keep up is the Blogging Guide by Casey Botticello.
Platforms to Monetize Your Stories
This platform, started in 2012, now says it gets 120 million visitors monthly and is the place where "everyone has a story to share and the best ones are delivered right to you."
"By creating your free account, you can follow your favorite authors and publications, interact with their stories, bookmark them for later, publish your own posts, and more," according to Medium's Getting Started section. "Publishing on Medium is free and stories you publish may be distributed to your followers, as well as millions of readers who follow relevant topics."
Medium earns revenue through subscriptions. For $5/month or $50/year, you can become a Medium member to get unlimited access to all the stories on Medium and more. Medium subscribers can follow authors and "publications" that are curated by their creators. Also, Medium curates posts and promotes them via "Topics."
Content "creators" can receive payments for their work. For Medium's introduction, start here. Money is earned through the Medium Partner Program. Here's a Medium explanatory blog post. And this one: Meet the Medium "Elevators," an interview with two Medium editors.
"While a partner program is a great incentive for people to publish on Medium, freelancers shouldn't expect to get rich," wrote freelancer Tallie Gabriel in early 2018, explaining how "claps" become cash. She advised:
"In order to control ownership of their work, freelancers should consider using Medium as a secondary platform that directs readers to their personal websites. Publish a post on your blog and then repost it on Medium to get those extra views, with a handy link to your site and newsletter tacked on the end."
In January 2020, Medium reported that 68% of writers or publications who wrote at least one story for members earned money. It said that 8% of active writers earned over $100, that $21,650.88 was the most earned by a writer, and that $8,855.73 was the most earned for a single story.
For further advice on publishing on Medium, check out:
Medium vs WordPress – How to Choose the Right Platform? A detailed discussion and comparison from 2020 on the blog WinningWP.
The 10 Best Medium Publications to Write for in 2020, in which frequent Medium contributor Tom Kuegler discusses how to get into "publications" within Medium.
Can I Make Money on Medium? a 2019 article by freelancer J.J. Pryor answering in the affirmative.
How to Make Money on Medium – How I Made $1,000+ Writing on Medium, a 2020 article in This Online World.
How to Make Money on Medium: a Beginner's In-Depth Guide, a 2020 article by Shane Dayton in NichePursuits.
7 Medium Optimization Tips to Get Your Articles to Go Hot, a 2018 article by Larry Kim in The Wordstream Blog, and his 2019 article, 4 Super-Effective Content Syndication Strategies for Bloggers, which includes 10 reasons to use Medium.
The Do's and Don'ts of Publishing on Medium.com by The Manifest.com in 2018.
Test Results: Publishing on Medium vs LinkedIn vs Personal Blog, a 2018 article by Rich Tucker.
Substack stresses the simplicity of starting a free newsletter and making money. "No tech skills required: just connect your bank account and set a price," states the website.
Substack takes 10% of paid subscriptions plus a credit card fee of 2.9% plus 30 cents per transaction. Writers who choose not to monetize their content can use Substack for free.
The site claims there are millions of active readers across Substack and more than 250,000 paying subscribers.
Since July 2020, Substack has been piloting a legal support program using media lawyers to provide free advice and direction to writers, according to this Substack blog post. It also started a fellowship program. Substack also supports podcast subscriptions.
In this May 2020 article What's Next for Journalists?, Substack co-founder Hamish McKenzie wrote about the declining financial fortunes of journalism, and said, "We're attempting to build an alternative media economy that gives journalists autonomy."
Based in San Francisco, Patreon was started in 2014 to create a platform for "patronage in the digital age." Patreon "creators" use a subscription-style payment system. Enticements such as extra content or special access can be offered.
By the end of 2019, Patreon was used by over 100,000 creators, supported by more than three million patrons. It was expecting to pay creators $1 billion in 2019. Learn more about how it works here and here.
For some reviews, mostly positive, check out these in Writer's Edit, Merchant Maverick, and VentureBeat. There are some content restrictions, but none that should affect legitimate investigative journalism. The amounts raised vary wildly. Graphtreon tracks all Patreon earners.
TinyLetter is "a personal newsletter service brought to you by the people behind Mailchimp." It is free but limited to 5,000 subscribers.
Ko-fi helps creators of all kinds obtain donations, cleverly styled as "buy me a cup of coffee." Ko-fi doesn't charge a fee. Payments go into your PayPal or Stripe account. For $6 a month, the "Gold" level offers other features, such as a subscription option.
Kindle Direct Publishing facilitates fast, free publishing of both eBooks and paperbacks. It allows authors to retain rights and earn royalties. Printing is on-demand and distribution is through Amazon. See this Getting Started page. There are, however, issues to consider. This 2019 review by Doris Booth in Writers & Readers highlights several, including limits on formatting options and the fine points of the royalty options. Also see this 2020 article in Just Publishing Advice about the KDP Selection program, in which you grant exclusive rights to Amazon. Plenty of other commentary and detailed how-tos are out there, too.
Steady, a German-based platform, promises creators to help build a membership program that connects them with their community—and funds their creative work.
Other Considerations
Reposting elsewhere can expand your reach and capture new readers. There are sites such as Authory, BuzzFeed Community, LinkedIn, and Muckrack that can help distribute your work.
But these don't pay, and there may be some trade-off risks, including less traffic to your primary publishing site. Google searches may take readers to the syndication platform rather than yours. However, experts advise that this effect can be mitigated.
For discussions of these issues, read Do's & Don'ts of Re-publishing Content on Medium or LinkedIn, an article by Carolyn Edgecomb of Impact. Edgecomb includes suggestions, such as how to include a snippet of code to tell Google to give all the credit to you and to not index the article on the external website.
See also:
Around the World
There are many more sites around the world that may present opportunities. Help GIJN build a list of other self-publishing resources by sending us tips here.