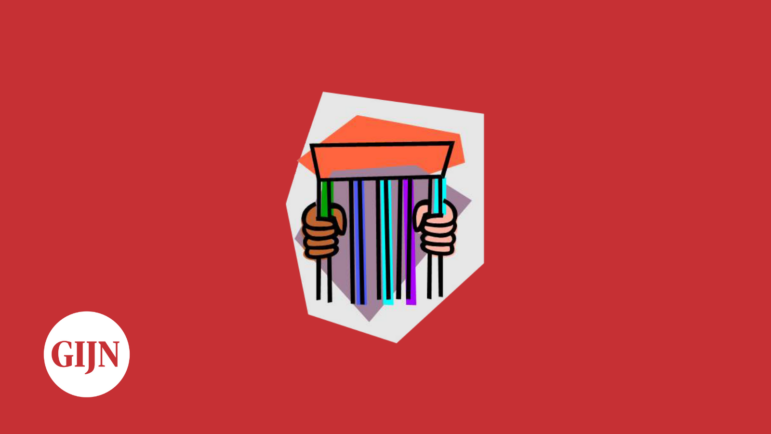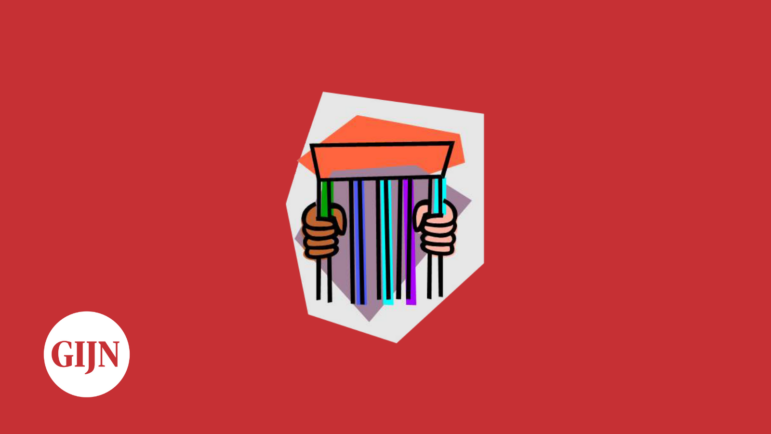 Emergency Aid for Journalists
Our colleagues are under threat around the world. Since 1992, more than two thousand journalists have been killed, and thousands more are victims of assault, intimidation, imprisonment, and persecution. This guide is to help journalists navigate the dozens of organisations that provide emergency support to colleagues in danger.
Assistance ranges from medical and legal aid to moving a targeted journalist out of the country. If you are in genuine danger, don't hesitate to reach out — there is help available.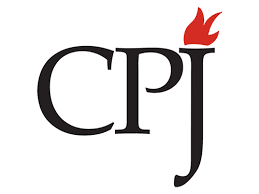 The Committee to Protect Journalists: The New York-based CPJ runs a Journalist Assistance Program which provides legal, medical, and relocation assistance to journalists at risk, along with support for families of slain and imprisoned journalists from around the world. To request help and report a press freedom violation, contact them here.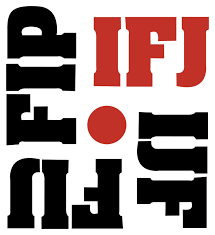 The International Federation of Journalists runs the IFJ's Safety Fund "assists journalists facing violence, persecution, and threat or needing medical treatment". The Safety Fund offers financial assistance in a range of emergency cases such as threats, violence, settlement in exile, and illness.
Reporters Without Borders (Reporters Sans Frontières/RSF): Paris-based RSF

provides financial assistance to journalists and news organizations to help defend themselves, and to the families of imprisoned journalists. See Assistance Desk. You can also learn about insurance for freelancers.
Free Press Unlimited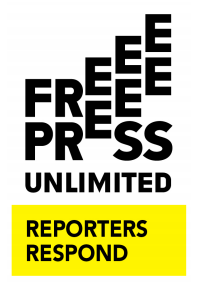 : This Dutch media development NGO has Reporters Respond, an international emergency fund that provides direct assistance to journalists and media outlets. The group aims to respond to requests within 24 hours. E-mail reportersrespond@freepressunlimited.org or call +31 20 8000 400.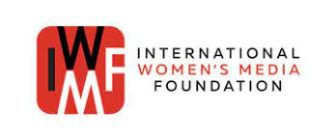 International Women's Media Foundation: The organization has set up the IWMF Emergency Fund that provides medical aid, relocation assistance, and legal help to "full-time or freelance women journalists working in print, broadcast or online media in any country." The IWMF also has set up the United States Journalism Emergency Fund for both female and male journalists and the Black Journalists Therapy Relief Fund, designed to provide financial assistance for Black journalists facing financial hardship who are unable to pay for the mental health support they need during this time.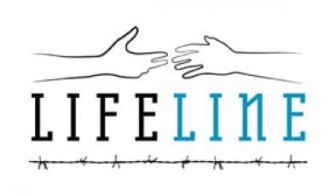 Lifeline Fund: The Lifeline Embattled CSO Assistance Fund provides emergency financial assistance to civil society groups under threat or attack, including journalist organizations. Backed by 17 governments and foundations, Lifeline offers short-term emergency grants for such expenses as medical help, legal representation, trial monitoring, temporary relocation, security, and equipment replacement. LifeLine will take into consideration victims' strong track record of work on issues pertaining to human rights or democracy issues.
Media Defence: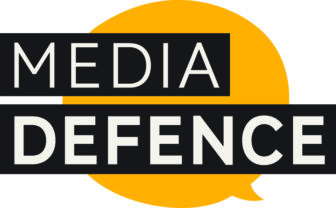 London-based Media Defence offers help to journalists, citizen-journalists, and independent media under legal threat. It also provides funding to organizations for legal assistance or litigation activities that safeguard media freedom.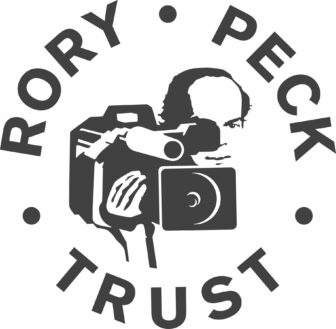 Rory Peck Trust: Based in London, the Rory Peck Trust provides support to freelance newsgatherers and their families worldwide through its Financial Support programs. They currently operate two funds: the Crisis Fund and the Therapy Fund.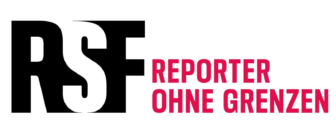 The German RSF branch has programs helping journalists worldwide. The Help in Exile program supports journalists, who had to leave their homes due to tracking and repression. The Help in Need program offers support to those that need to find a safe host country where they can continue their journalistic careers without fearing for their lives.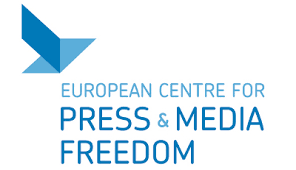 The European Centre for Press & Media Freedom has launched an alarm centre for female media workers, where they can inform the Centre about attacks against them and seek help or advice.
Canadian Journalists For Free Expression run a Journalists in Distress program that provides humanitarian assistance to journalists

around the world whose lives and well-being are threatened because of their work. The fund can cover legal fees when journalists are detained, medical expenses when journalists are caught in the line of fire or traumatized by their coverage, transportation costs to flee a dangerous situation, financial support for the families of journalists who have been killed or imprisoned, and resettlement costs within the first year of arriving in a final safe country. CJFE.org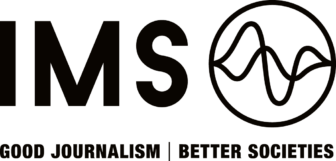 International Media Support (IMS) offers a safety package that includes:
Training in: Risk analysis and threat mitigating, first aid, secure communications, conflict-sensitive journalism, media laws and code of conduct etc.
Practical measures: 24/7 hotlines, safe houses, safety fund, safety equipment, legal assistance, emergency assistance etc.
Advocacy: Monitoring of attacks and threat levels, coordination of international support, development of guides and handbooks, engagement of governments in the protection of journalists through better laws and understanding of the role of journalists, facilitating dialogues between security forces and media to further mutual understanding etc.
Organisations Offering Emergency Relocation
Below is a list of organisations that offer emergency relocation to journalists that are in danger due to their work.
The applicant must be a journalist, verifiable by either an IFEX member or an organization that provides emergency assistance.
The amount granted typically ranges from $500 to $1500 CAD.
Journalists are eligible for a maximum of two separate grants from CJFE.
Resettlement costs within the first year of arriving in a final safe country.
Applications in English.
WHAT DOES THE PROGRAM PROVIDE FINANCIAL SUPPORT FOR?
Legal fees when journalists are detained.
Medical expenses when journalists are caught in the line of fire or traumatized by their coverage.
Transportation costs to flee a dangerous situation.
Financial support for the families of journalists who have been killed or imprisoned.
Resettlement costs within first year of arriving in a final safe country.
2. Free Press Unlimited (FPU) offers subsistence costs: short term support for journalists who are not able to work, or costs to temporarily flee an unsafe or vulnerable situation. Apply here.
Requirements
When you apply, make sure you meet the following requirements:
You are a media organisation or a practicing media professional;
Your emergency situation is a direct result of your work as a media professional;
You recognise that this assistance is not structural but provided on an incidental (one-time) basis;
You recognise that the aim of our support is to resume your work as soon as possible;
Your situation can be confirmed by at least two trusted sources outside of yourself.
3. International Women's Media Foundation (IWMF) offers three months of temporary relocation assistance in the event of a crisis or threat. More info on the program. Here's the link to apply.
4. Journalisten helfen Journalisten (Journalists Helping Journalists: JHJ) To apply for relocation with the German-based organisations email them at: jhjgermany@t-online.de.
5. Reporter Ohne Grenzen has a relocation program with the German branch of Reporters Without Borders contact them at kontakt@reporter-ohne-grenzen.de
6. Freedom House runs an emergency assistance program to inquire about submitting an application for assistance, contact them at info@csolifeline.org.
7. Front Line Defenders (FLD) (doesn't fund international organisations) Rest & Respite opportunities are offered on an invitation-only basis.
8. International Federation of Journalists (IFJ) – To apply for IFJ's safety fund click here.
---
Have more resources to suggest? Send us an email and we'll add them to the list.