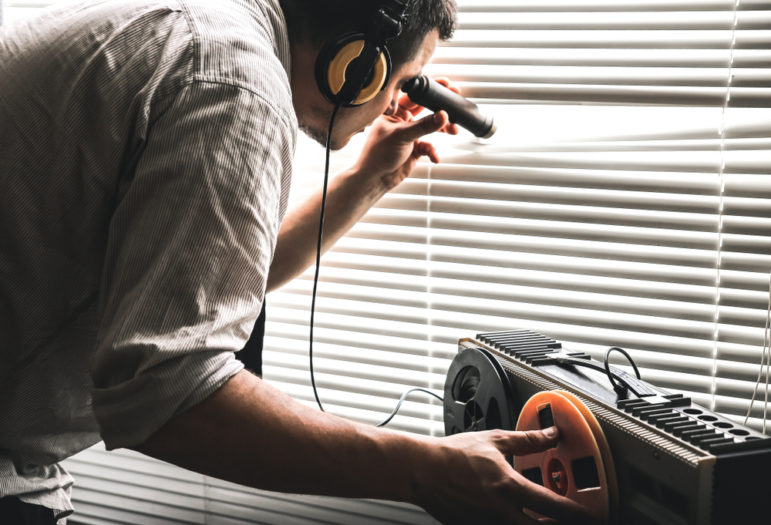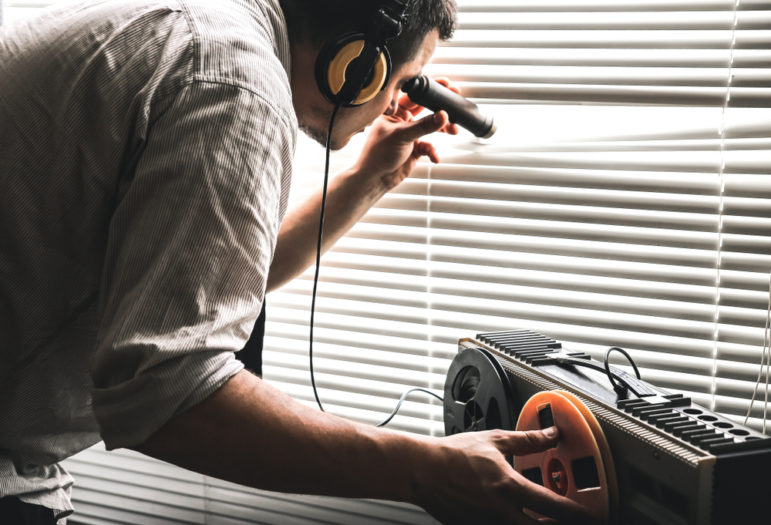 A Journalist's Guide to Avoiding Lawsuits and Other Legal Dangers
Disclaimer: The information in this document does not constitute legal advice and is not to be taken as legal advice. The information in this document is provided for guidance purposes only.
The last 12 months have brought into sharp focus the extent to which media freedom is under threat. In the last year, those threats have accelerated due to the pandemic, with unscrupulous regimes introducing oppressive legal measures under the guise of tackling disinformation, using increasingly sophisticated methods to control online information, and continuing their clampdown on critical journalism.
Journalists continue to be subject to violence and arbitrary detention as well as being targeted for secret surveillance, and this is particularly evident in the context of conflict situations and during elections. There is often no accountability for these attacks, where members of the security forces or non-state actors commit acts of violence against journalists with impunity.
Journalists are also facing baseless lawsuits on an unprecedented level. These lawsuits, or SLAPPs (Strategic Lawsuits Against Public Participation), are designed to intimidate journalists and others who express critical views on the behavior of powerful individuals or corporations. The suits are often based on meritless, frivolous, or exaggerated claims and are brought in order to pressure a journalist or human rights defender, rather than to vindicate a right.
A further challenge to freedom of expression, and independent journalism, comes from state efforts to control online information. Given the particularly harsh and repressive environment for traditional media in many states, the internet is often the last remaining platform for free and independent speech. However, states are increasingly cracking down on online speech in a range of different ways. In many jurisdictions, the internet is highly controlled, either through periodic blocking or ongoing filtering of websites.
The practice of independent journalism is facing enormous challenges, ranging from authoritarian regimes implementing regressive laws that stifle speech to journalists being unable to make a living from their work. In order to meet those challenges, journalists can benefit from understanding the protections provided by international law.
The guidelines presented below comprise a general overview of international legal standards and the most common threats faced by journalists. They offer advice on how to prevent, mitigate, and protect yourself from legal threats due to your everyday work as a journalist.
Defamation
Defamation is a generic legal term that is broadly understood as the communication of a false statement that unjustly causes harm or detriment to a legal or natural person's reputation. Under International Human Rights Law, defamation can be understood as the protection against "unlawful attacks" on a person's "honor and reputation."
Defamation laws are different in every jurisdiction. For this reason, the first steps in defending any defamation claim involve determining the relevant jurisdiction and seeking local legal advice.
Tips to Avoid/Minimize the Risks of Defamation
While journalists cannot reduce legal risk entirely, the following checklist includes practical tips that should prove useful in minimizing the likelihood of being found liable for defamation:
Follow good journalistic principles. Be thorough, fair, and accurate in what you publish, carefully attribute your sources and quotes, record conversations — with consent — whenever possible, and do not phrase statements in such a way as to create implications that you do not intend or do not have the evidence to support. In addition, do not selectively choose, summarize, or paraphrase an interview subject's words and then keep them inside quotes. See more on Recording Phone Calls and Conversations and Journalism Skills and Principles for helpful suggestions.
Be aware of what you're saying and only say what you can prove. Control the accuracy of the statements and avoid ambiguity.
Keep records of your research and other documents. If you're going to make a potentially scandalous statement about a business or individual, you must be able to prove that your statement is true and based on facts, so gather evidence wherever possible.
If record-keeping involves recording a subject matter by audio or video, it is important that you obtain their express consent, in writing.
Always check your facts and use reliable sources. Don't automatically assume that something written elsewhere is true.
Remember that you can be liable for the republication of a defamatory statement. Therefore, tread carefully when it comes to repeating allegations. Even if you innocently re-tweet a potentially defamatory Tweet, you risk being sued.
If you're giving your opinion on something, make that clear that it's your subjective assessment and that it is offered in good faith.
If you know what you're writing is defamatory, check that you have the right to report on it. There are some things you have a right to report on, regardless of whether it's defamatory or not. But be aware that libel and defamation laws vary by country and the UK's legal system is particularly sympathetic to libel lawsuits against the press.
Defamation lawsuits are time-consuming and expensive. Even if you end up winning a case, the costs of defending yourself could be huge. Check your liability coverage and consider professional indemnity or liability insurance to safeguard your future — particularly if you're a freelancer.
Protection of Sources
Many acts of investigative journalism would not be possible without confidential sources or whistleblowers. Such sources may need anonymity to protect them from physical, economic, or professional retaliation for the information they gave in the public interest. Journalists have globally established ethical obligations not to disclose the identity of their confidential sources. There is also a strong legal tradition of source protection internationally, in recognition of the vital function that confidential sources play in facilitating "watchdog" or "accountability" journalism. Compelling the disclosure of sources has a chilling effect on freedom of speech and media freedom, in addition to hindering the free flow of information.
How to Avoid/Minimize the Risk of Compromising Confidential Sources
Digital security is a fundamental concern for independent journalists. According to the Perugia Principles for Journalists Working with Whistleblowers in the Digital Age, which aims to compile a set of best practices for dealing with confidential sources in an environment of digital surveillance, the following principles are useful for protection of  sources:
Protect your sources. Defend anonymity when it is requested.
Provide safe ways for sources to make "first contact" with you.
Help potential whistleblowers by publicizing ways they can contact you using anonymized and encrypted channels, and the risks associated with each.
Recognize the costs of whistleblowing for the whistleblower, explain the potential risks of digital exposure to your source or whistleblower.
Take responsibility for your digital defense and use encryption.
Determine the biggest threats to you and your source, and what specific steps you need to take to protect both of you.
Publish original documents and datasets in their entirety where possible and safe to do so, recognizing the importance of datasets in stories.
Securely delete data provided by sources, when asked, to protect confidential sources, consistent with ethical, legal, and employer obligations.
Ensure that any digital drop boxes for confidential sources and whistleblowers offer a good level of security, and for higher-risk materials, anonymity.
Understand the national, regional, and international legal and regulatory frameworks for protecting confidential sources and whistleblowers.
Digital Media Law Project also advises the following:
Be judicious about promising confidentiality: Promising confidentiality to your sources can provide benefits to you and your sources, but you should only offer it after you have carefully weighed the benefits and drawbacks.
Research whether you can assert a "journalistic privilege" to protect your sources and unpublished information: Some jurisdictions offer protection for "journalists" who receive subpoenas or legal demands requesting this information.
Consider where you publish your work: Where you publish your work can have an impact on your ability to protect your sources and newsgathering information.
Being a Victim of Cybercrime and Harassment
Many of the challenges that journalists face are related to how new technologies are being deployed and used, along with data exploitation and surveillance in digital environments. Journalists regularly face a number of digital threats like online harassment, coordinated online defamation campaigns, phishing attacks, fake domain attacks, man-in-the-middle (MitM) attacks, and distributed denial-of-service (DDoS) targeting. "Troll armies" are increasingly being used to silence, intimidate, threaten, and discredit journalists who are critical of state institutions. Many legal systems are slow or ill-equipped to prosecute perpetrators of violence against the press due to weak judiciaries or because of a lack of political will to act against powerful entities or the state itself. This lack of judicial independence makes accountability through the local courts very difficult.
What is a Cybercrime?
There is no precise, universal definition of "cybercrime," although international organizations generally use the term to refer to an offense committed through the use of a computer network or the internet. This can cover a wide range of activities, including terrorist activities and espionage conducted with the help of the internet and illegal hacking into computer systems, content-related offenses, theft and manipulation of data, and cyberstalking.
Types of Cybercrime
The use of data, including the volume of cross-border data flows, is increasing every year, particularly in relation to personal data. However, there is a lack of adequate regulation for the collection and processing of personal information which can have significant ramifications, making data protection regulations critical. According to the General Data Protection Regulation of the European Union (GDPR), personal data violation is "a breach of security leading to the accidental or unlawful destruction, loss, alteration, unauthorized disclosure of, or access to, personal data transmitted, stored or otherwise processed."
Criminalization of online speech
Cybercrime legislation usually seeks to deal with a wide range of illegal or harmful content posted online. This may include terrorist propaganda, racist content, hate speech, sexually explicit content (such as child pornography), blasphemous content, content critical of states and their institutions, and content unauthorized by intellectual property rights holders.
Online abuse, cyberstalking, and cyberbullying
There are various types of online harassment, ranging from cyberstalking and DDoS attacks to doxing and online sexual harassment. Cyberstalking is undue harassment and intimidation online through text messages, phone calls, or social media, and it severely restricts the enjoyment that persons have of their rights online, particularly vulnerable and marginalized groups. Research has shown that online harassment is often focused on personal or physical characteristics, particularly among vulnerable and marginalized groups, including members of sexual minorities and women, who encounter sexualized forms of online harassment at much higher rates than men. Another online harassment trend involves so-called cyberbullying, which is the sending of hateful, intimidating, or threatening messages, often via social media.
Tips to Avoid/Minimize the Risks of Cybercrime
Media Defence has provided practical steps for women journalists to protect themselves online:
Be wary of the hashtags you use on social media, to avoid alerting coordinated troll attacks on specific issues.
Do not share live location data on social media — after you have left the scene or finished your reporting, then it's safe to reveal where you were.
When threats become explicit, share them with your colleagues, editor, or management, and work with them to set up procedures to ensure your safety.
Allow yourself the space to process the emotional toll of what you are experiencing — speak to friends, colleagues, or a professional who can assist you.
Consider reporting the threat or attack to the platform on which it was sent, particularly if it clearly violates the terms of service or code of conduct.
Encourage your media organization to establish a protocol for educating staff about harassment and addressing it.
For more information, review resources from the IWMF and TrollBusters.
Media Defence further recommends following these steps in case of non-consensual dissemination of intimate images:
Make a record (and copies) of the content posted online, to ensure permanent documentation of the crime. This should include the date the content was posted, where it was posted, and who posted it. Screenshots are a useful way to do this.
Seek psycho-social and legal assistance.
File a report with the police. Even if your country does not have a specific provision for the non-consensual dissemination of intimate images, an offense may be located within the existing criminal law.
File a report with the platform on which the content was posted. It might also help to include a copy of the police report in your report to the platform.
Spyware and digital surveillance
Journalists are increasingly subjected to surveillance and monitoring that can include the targeted use of malware, spyware (as seen in the recent Pegasus scandal), facial recognition software, and other tools such as social media monitoring. Surveillance and monitoring are often used as tools of intimidation to silence journalists. The fear of being subject to such practices has a chilling effect on speech and can also result in self-censorship. Measures by states and governments to clamp down on privacy tools such as encryption and anonymity are also undermining the ability of journalists to report securely and freely, as they allow the press to circumvent censorship to access information and avoid surveillance.
Tips to Avoid/Minimize the Risks of Surveillance
Surveillance Safeguards
Media Defence summarized 10 widely recognized principles from Privacy International that limit the harm caused by surveillance regimes, including those implemented by governments. These principles provide a framework that aims to uphold fundamental rights and, ideally, works in conjunction with domestic legislation that would sufficiently restrict digital interception. A comprehensive source of reference is ARTICLE 19's report "Global Principles on Protection of Freedom of Expression and Privacy."
General Tips for General Digital Security
Journalists who are particularly vulnerable to surveillance should follow best practices and enforce simple information security protocols that will guard against unauthorized access into private communications.
Be mindful and selective of the information you voluntarily share online. Carefully safeguard your own personal logins, passwords, and contact information, as well as that of your sources. Avoid using unsecured public WiFi.
Do not visit unfamiliar or unsecure websites — be especially wary of any that do not use the secure "https://" protocol. (Look for the padlock icon in your browser's web address bar.)
To the extent possible, communicate through encrypted channels like Signal or Telegram.
Use strong passwords on your electronic devices, and be intentional about not using the same password for more than one account. Frequently update your passwords.
Secure your devices and disable your location services, whenever possible.
The Committee to Protect Journalists (CPJ) recommends these additional steps:
Update devices, apps, and browsers regularly.
Be aware of phishing or spoofing attacks — messages tailored to look like they come from a trusted source but are trying to trick you into installing malware that may be sent via WhatsApp groups, social media messages, email, or SMS. Avoid clicking on any embedded links; instead, verify the information through a search engine or by calling the sender directly on a publicly published number.
Newsroom IT teams should increase security on websites to protect against DDoS attacks, as well as deploy web application firewalls and ensure extra server capacity.
Review what information is on your phone, laptop, or on your social media accounts. Backup and then delete documents, photos, videos, and other material that contain personal information about you, your family, or your sources.
Carefully assess whether to enable biometrics, such as touch ID or facial recognition, to unlock your cell phone, as these can be exploited by law enforcement to gain involuntarily entry to the data and source information inside.
Log out of your accounts and delete your browsing history.
Search for your name using various search engines and remove any source data that you do not want in the public domain.
Monitor your accounts for signs of increased trolling activity.
Speak with family and friends about the risks and ripple effects of online harassment. Online abusers often obtain information about journalists via the social media accounts of their relatives and social circle.
Use a virtual private network (VPN) if you are concerned about your internet service provider tracking your online activity, especially if you are carrying out sensitive research. Be aware that a VPN service may also record your internet activity, so research the best VPN service.
Facing the Risks of False Accusations or Arbitrary Detainment/Arrest
Journalists can be accused of illegal activities based on false accusations, which can lead to criminal conviction. As the OSCE Safety of Journalists Guidebook notes, this tactic is deployed to suppress reporting on matters of public interest, especially when this reporting undermines the state, public figures, or organized groups with strong influence. Some journalists are unlawfully imprisoned on arbitrary and false charges; many more are detained, sometimes for long periods without ever being charged or in pre-trial detention.
Tips to Minimize/Avoid the Risks of False Accusation or Arrest
The risk of being improperly detained or convicted of trumped-up charges is a dynamic concept that changes with time and with variations in the nature of threats, vulnerabilities, and capacities. This means risk must be assessed periodically, especially if your working environment or security situation changes. In order to reduce risk to acceptable levels, the Reporters Without Borders Safety Guide recommends journalists:
Reduce vulnerability factors. Vulnerability can be about location or lack of access to a phone, Vulnerability is also related to a lack of networks and shared responses.
Increase protection capacities: Capacities are the strengths and resources a group or defender can access to achieve a reasonable degree of security. Examples of capacities could be training in security or legal issues, a group working together as a team, as well as ensuring access to a phone and safe transportation, good networks of defenders, and a proper strategy for dealing with fear, etc.
Additionally, SEEMO Safety Net Manual suggests the following:
If you are under duress or facing external threats, but can't prove it publicly, still spread the word about it among journalistic circles.
Keep any proof of the pressure — SMS or email messages, documents, and audio or video clips — in a safe place, and share it with people you trust.
In cases of direct pressure or danger of any kind that are possible to prove, a journalist should inform press or media associations as well as the public.
Each threat and physical attack against a journalist or a member of his family needs to be reported to the police and published.
Journalistic solidarity is of extreme importance in cases like this. Each serious threat or physical attack should be made known internationally.
Furthermore, CPJ has prepared a Physical and Digital Safety Kit for reporters facing arrest and detentions:
Digital Security Advice
Take steps to secure your devices and your data in advance of any potential detention or arrest. This can reduce the possibility of others accessing information about you and your sources. Know what data, including documents and photos, is kept on your devices and where it is located.
Remove data that puts you at risk. Be aware that authorities or criminal groups with sophisticated tech capacity may still be able to recover deleted content. Clear your browsing history regularly, and log out regularly from all your accounts.
Limit people's access to content in your social media accounts. Review the content in all your accounts, especially email and social media, regularly. Know what information could put you or others at risk.
Physical Security Advice
Research and understand what your legal rights are as a journalist in the region or country where you are reporting. Try to find out: What you can and cannot be arrested for; details of previous journalist arrests and how they were treated; Which government or law enforcement units are likely to be making arrests on the day; Where you are likely to be taken if arrested; and your ability to access lawyers.
For more information, please look at these CPJ Risk Assessment templates, broken down by language.
If you are detained/arrested:
Before arresting you, the police officer should tell you that you are being arrested and for what reason. Pay attention to the location, time, and circumstances leading up to the arrest.
It is advisable to avoid photographing or filming the arrest — it might provoke the police and may lead to your equipment being damaged or confiscated or being subjected to physical harm.
Document as much information about the police officers involved as you can, including their names, badge or unit numbers, departments, and readily identifiable features.
Pay attention to individuals standing around who could be a witness to your arrest.
If you are assaulted by any police officer try to keep a record of your injuries, medical treatment received, and any hospital visits. Try to take notes of the names and a visual description of those responsible.
For more information, see this CPJ Pre-Assignment Security Assessment or this GIJN report on how to handle a government raid of your home (specifically focused on Russia).
False News and Propaganda
The terms "propaganda," "misinformation," and "fake news" often overlap in meaning. They are used to refer to a range of ways in which sharing information causes harm, intentionally or unintentionally — usually in relation to the promotion of a particular moral or political cause or point of view.
The Council of Europe distinguishes three distinct uses of knowledge that fall under this group:
Mis-information: False or inaccurate information that is mistakenly or inadvertently created or spread.
Dis-information: False information that is deliberately created and spread in order to influence public opinion or obscure the truth.
Mal-information: True information shared intentionally to cause harm.
The European Parliament further identifies common elements of false news and propaganda:
Manipulative in nature: Content designed to be false or manipulated or misleading (disinformation), or content using unethical persuasion techniques (propaganda).
Intention: Content that has the intention of generating insecurity, tearing cohesion or inciting hostility, or directly disrupting the democratic processes.
Public Interest: Content is about a topic of public interest.
Dissemination: Content that often uses automated dissemination techniques to amplify the effect of the communication.
Social Media and Disinformation/Propaganda
Although so-called fake news is not a new phenomenon, it has taken on new significance recently with the widespread availability of sophisticated forms of information and communication technology, such as social media. The sharing of text, images, videos, or links online, for example, allows information to go viral within hours — and also raises security concerns to be considered. Nevertheless, social media and content generated by citizen journalists are increasingly important sources for reports on protests today.
Tips to Avoid/Minimize the Risks of Mis/Disinformation
To combat misinformation, PEN America recommends the following actions:
Do not assume content is legitimate; carefully verify all content from social media. For more information on how to do so, see GIJN's advanced guide or First Draft's pocket guide on how to verify videos.
Take care to verify any information stemming from online accounts or email addresses related to a protest.
Watch out for false news sites that are often designed to mimic legitimate news sources, particularly local news. For help, see PolitiFact by Poynter, NewsGuard's tracking center, or Factcheck.org.
UNESCO further recommends the following checklist:
Determine author/reporter, expertise: Who made this? What details are available about the journalist, including their expertise and other stories they have worked on.
Identify type of work: What is this? Look for labels to distinguish opinion, analysis, and advertiser (or sponsored/"native") content from news reports.
Pay attention to citations and references: For investigative or in-depth stories, understand the access to the sources behind the facts and assertions.
Determine the local situation or community.
Identify diverse voices: What are a newsroom's efforts and commitment to bringing in diverse perspectives?
Satire
Satire is implicitly protected by international freedom of expression provisions. The European Court of Human Rights — in the 2007 case Vereinigung Bildender Künstler v. Austria — defined satire as "… a form of artistic expression and social commentary and, by its inherent features of exaggeration and distortion of reality, naturally aims to provoke and agitate. Accordingly, any interference with an artist's right to such expression must be examined with particular care."
Nevertheless, satire has frequently come under legal attack, mainly under the guise of defamation or copyright laws. The main difference between satire and defamation is that satire is not intended to be believed by the public. Satire is biting, critical, and designed to attack.
Tips to Avoid/Minimize the Legal Risks of Employing Satire
Reporters Committee for Freedom of the Press suggested the following tips in order to avoid being sued for defamation in satire.
Use of an irreverent tone will signal that the story is not straight news.
Consider the context of the publication the story will run in, including whether the publication has a history of publishing satire or parody.
Consider the type of publication or broadcast — is it a print magazine, newspaper, blog, TV or radio newscast or magazine? Consider its internal editorial context — is it a back of the book criticism section, an op-ed or news page, a satirical website or broadcast. And consider the primary geographic location or audience of the piece.
Use of an unorthodox headline will alert readers from the beginning that the story is not straight news.
Unbelievable or outrageous items in the story, experts or groups with names that are ridiculous or have a silly acronym, and quotes that are unbelievable, illogical or over-the-top may all signal that a story is not stating actual facts.
Instead of using the names of actual people, consider using fictitious names that are close to or suggest real people.
In the story, consider referring to the actual incident you are parodying. Publishing the parody soon after the actual incident while it is still in the public's mind provides a clue that the story is commenting on the actual event.
Use of a disclaimer may help, but will not necessarily avoid liability, especially if in small print at the end of an otherwise believable satirical story.
Copyright Issues
Copyright is a form of intellectual property law that, per the U.S. Copyright Office, protects "original works of authorship including literary, dramatic, musical, and artistic works, such as poetry, novels, movies, songs, computer software, and architecture." Copyright does not protect facts, ideas, systems, or methods of operation, although it may protect the way these things are expressed.
"Fair use" is a term that refers to the ability to use copyrighted content without obtaining authorization or reimbursement under such cases, especially where the cultural or social advantages of the use outweigh the costs. It is a general right that applies even in situations where the law does not provide an explicit authorization for the specific use in question. As with more familiar rights of free expression, people use this right without any formal notification or registration.
Tips to Avoid/Minimize the Risks of Copyright Infringement
A Journalist's Guide to Copyright Law and Eyewitness Media suggests the following key points to minimize risks related to copyrights:
Verify the content creator – the copyright holder is the one who pressed the button to publish.
Ask for permission to use content in clear, uncomplicated language and explain how and when the content will be used.
Check local legislation related to copyrights. The interpretation of fair use of copyright varies from country to country.
Don't use any content or image without credit or attribution. However, in doing so you should also bear in mind the ethical considerations and legal privacy issues of publishing an individual's name without their consent.
Always check the reliability of the source and information.
Do not republish documents or images wholesale that are copyrighted or belong to others. Material found on the internet is not free or unprotected by copyright laws unless it is very old or is under a Creative Commons license. If you believe you have a strong argument for using the materials as comment, critique, satire, or other "fair use," consult best practices or a professional attorney; do not rely on other, dubious examples of "fair use" or so-called street wisdom.
Closure of Media Outlets
Media outlet shutdowns are a global trend. Authoritarian regimes increasingly adopt repressive legislation, which seriously erodes media freedom worldwide. Cases of closures of media outlets have significantly increased across the globe.
Tips to Minimize/Avoid the Risk of Shutdown
Strictly follow digital safety guidelines in order to minimize the risk of state surveillance.
Check local legislation on state censorship.
Hide sensitive content; share content with media outlets less likely to be censored.
If possible, operate from abroad when faced with the threat of an oppressive media environment.
Disclaimer: The information in this document does not constitute legal advice and is not to be taken as legal advice. The information in this document is provided for guidance purposes only.
Additional Resources
GIJN's Advisory Services: Capacity Building for the World's Watchdog Media
Seeking Comment for Your Investigation: Tips for the 'No Surprises' Letter
What to Do When Authorities Raid Your Home
GIJN editors for this guide were Nikolia Apostolou and Reed Richardson. The illustration at the top is by Malaysian political cartoonist Zunar (Zulkiflee Anwar Ulhaque).
---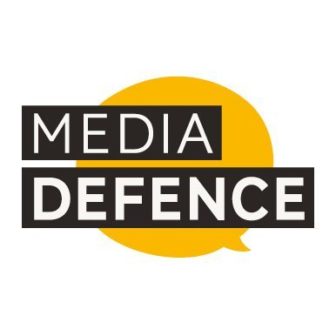 Media Defence is the only international human rights organization solely focused on the legal defense of journalists, citizen journalists, and independent media under threat for their reporting around the world. To date, Media Defence has supported more than 900 cases, helping hundreds of journalists in over 110 countries. Its work has contributed to preventing over 290 years of detention for media workers, avoided more than US$646 million in damages, and trained over 90 lawyers.
​​Investigative journalists in need of assistance are welcome to apply for a referral by contacting GIJN through its Help Desk.