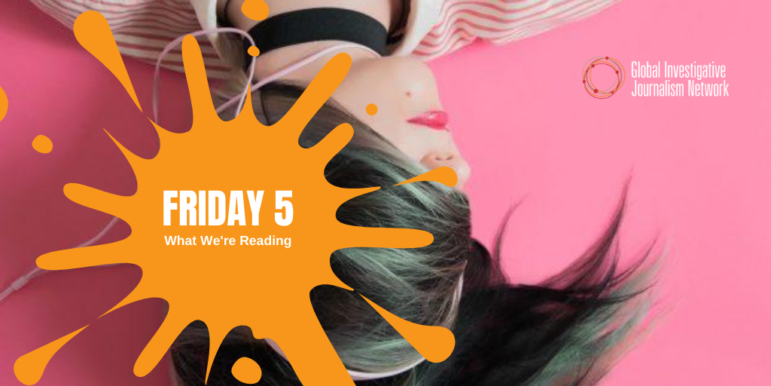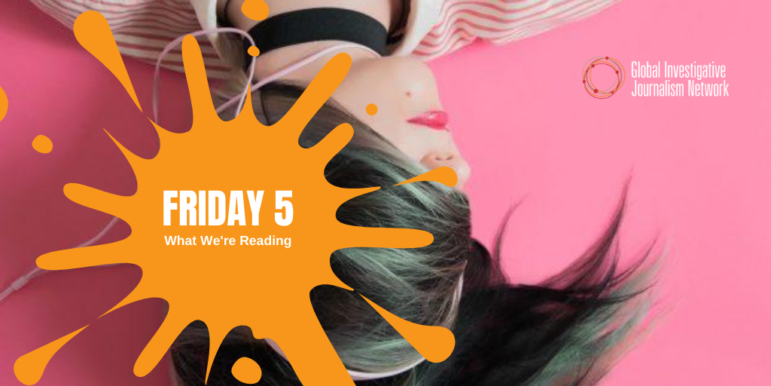 What We're Reading: Podcasts for Journalists, News on Instagram, Immersive Storytelling Ethics, US COVID Testing Goes "Poof"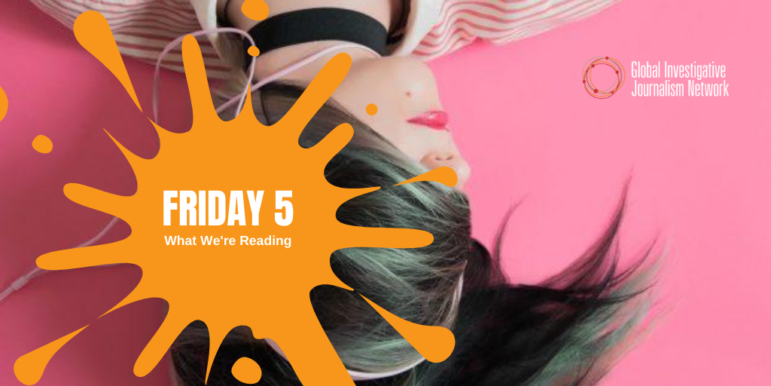 In this week's Friday 5, where we round up key reads from around the world in English, Journalism.co.uk lines up six new podcasts for journalists, the Guardian rings in on the needs of the Instagram news generation, ONA looks at the ethics of immersive storytelling, and Vanity Fair exposes why the US has no national COVID-19 testing program.
Journalism.co.uk put together a selection of the latest podcasts made just for journalists. On it you'll find: Media Tribe, with interviews of journalists, directors, and media executives; Subscription Stories on successful member acquisition and retention methods; advice and resources on Freelancing for Journalists; The Conversation's Recovery: How the World Rebuilt after Past Crises; Out of Office which profiles people in publishing; and The Mobile Storytelling Podcast with Björn Staschen and GIJN friend Wytse Vellinga. Launched after the pandemic broke out, the latter series brings clever mobile storytelling hacks that you can implement in your home office. For more with Vellinga, read about how to up your Instagram game, based on work he and Astrid Csuraji did at our own 2019 Global Investigative Journalism Conference in Hamburg.
In April, the Reuters Institute published research about how people in different countries access and rate news about the coronavirus. Those findings also showed how 18- to 24-year-olds are more likely to rely on visual networks like Instagram for their news. In the US, the rate at which young people use Instagram to access news sits at over 25%; in Germany it's 38%; and in Argentina, a whopping 49% used Instagram to access COVID-19 content in the past week. As one expert noted in this Guardian piece, Instagram is a highly visual space which means "people share memes that are more about influencing than informing." Of course, these echo chambers can be dangerous spaces "where our own opinions and biases are reinforced." It's a good reminder for journalists to examine their approaches to visual delivery platforms. For more on social media and journalism, check out the TikTok journalism dilemma in the Columbia Journalism Review (CJR).
Katherine Eban is one of GIJN's favorite investigative reporters. We've featured her at our conferences and, most recently, in a May webinar and companion story on investigating pandemic supply chains. Author of the best-selling book "Bottle of Lies: The Inside Story of the Generic Drug Boom, she's an old-fashioned kind of muckraker, using a trusty Rolodex, paper trails, and finely-turned interviewing skills. So we weren't surprised to see Ms. Eban break her latest story, just out in Vanity Fair–How Jared Kushner's Secret Testing Plan "Went Poof Into Thin Air." The piece finally explains why the US has no national testing plan for COVID-19: They had one, but abandoned it after Trump son-in-law Jared Kushner secretly bought millions of testing kits that turned out to be contaminated and unusable.
ONA created this guide for Journalism 360, a global network of storytellers which aims to accelerate the use of immersive journalism. The guide presents case studies and resources which support ethical storytelling in 360 video, augmented reality, virtual reality, and other 3D experiences. As the guide underscores, these forms of storytelling present departures from traditional media that "demand a re-translation of long-held ethical standards," including recognizing that the audience has "more agency and control" and that the "perception of immersive and psychological impacts about" the technology are still being discovered. For more on ethics, check out the Ethical Journalism Network.
Press freedom around the world is under growing threat, with the pandemic only increasing concerns about governmental repression of journalists. As Robyn Dixon shows in this piece on Russia's crackdown: "After years of pressure from Russian authorities, there is little independent media left." Dixon unravels the assaults which have unfolded since the July vote on constitutional reform, which could keep President Vladimir Putin in power until 2036. Several high-profile journalists, politicians, and activists have been arrested or convicted in actions "widely seen as a message from Putin's powerful security agencies on the steep cost of dissent."
Freelance writer E. Tammy Kim warns about seeing the world through a Western media lens. As Kim puts it: "Listening to Asia, being willing to learn from Asia, might have saved time and resources, and even lives in the fight against COVID-19." Kim focused on three online Asian magazines which, as she put it, are "keener to explore what's shared between working people in say, Taipei and Los Angeles… than to ask whether Canada or Vietnam has the more capable government." She dubbed this perspective shift "transnationally Asian." While she focuses on outlets in English (with a built-in language bias), there's an important notion for journalists to take onboard. Thinking globally "in ways that avoid the biases of foreign correspondents and policy wonks or the narrow concerns of in-country English-language newspapers" is crucial to consider, no matter where you are based.
---

Tanya Pampalone is GIJN's managing editor. She is the former executive editor of the Mail & Guardian, managing editor of Maverick (now Daily Maverick), and head of strategic partnerships and audience development for the African arm of The Conversation. Tanya is also co-editor of I Want To Go Home Forever, and a contributor to Southern African Muckraking and Unbias the News.