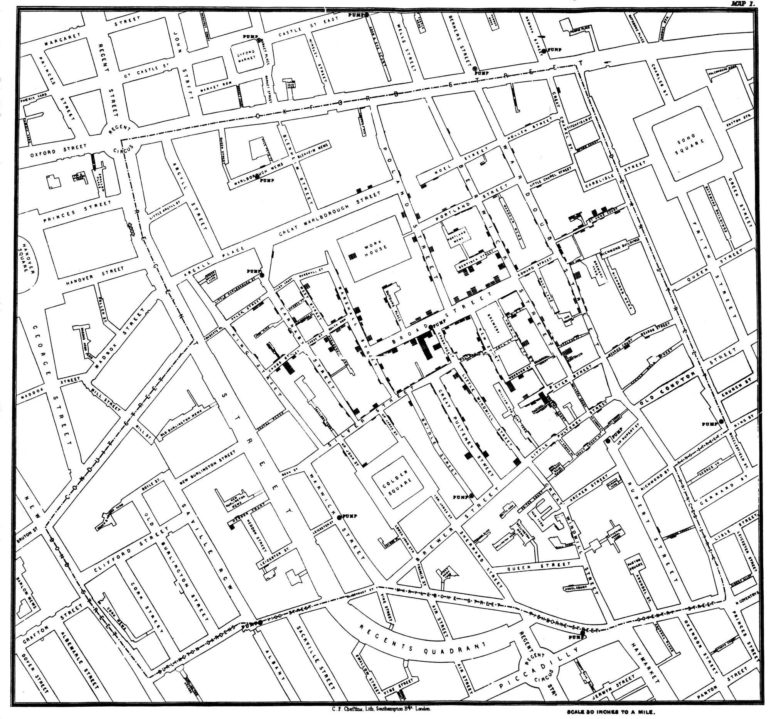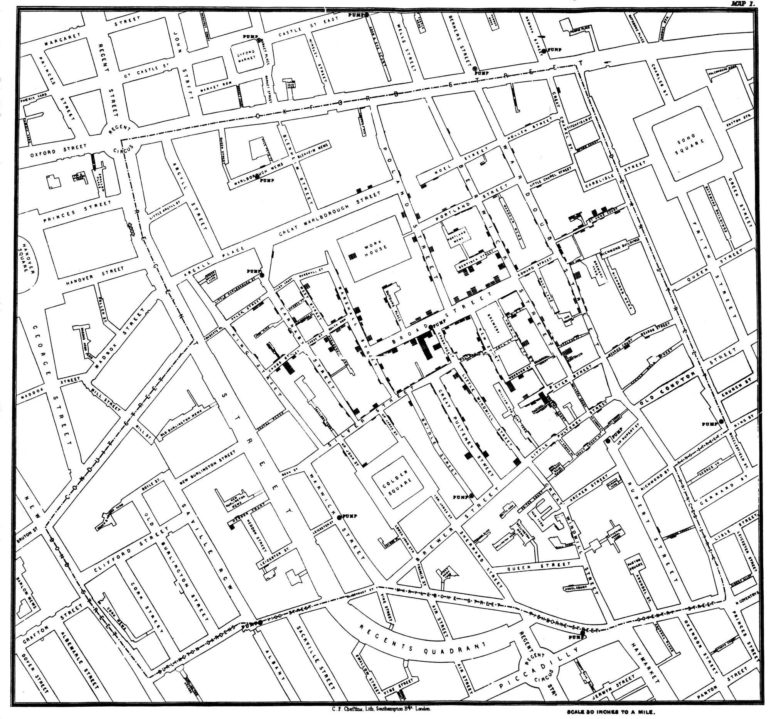 1854 Broad Street Cholera Outbreak Map
Think You Know Your Data Visualization? Take GIJN's Quiz to Find Out
From WikiLeaks to the FinCEN files, huge stories have made use of data visualizations to engage their readers and simplify complicated topics.
Access to global databases and big data systems opens the door to new possibilities: using data to expose corruption, understanding leaks to understand where the powerful are hiding their money, and putting issues that might otherwise remain under-reported at the center of our lives. 
But while data journalism is a powerful tool for investigative journalists, the vast possibilities of this world are wasted if reporters cannot effectively communicate the data they have found to the reader.
We have created an annotated quiz consisting of nine questions so readers can assess their current knowledge and understand the mistakes we all make while creating data visualizations.
Additional Resources
The Daily Quiz That Teaches Journalists How to Geolocate Images
My Favorite Tools: Alberto Cairo on Data Visualization
Explaining the Pandemic: 2020 Data and Visual Journalism Projects on COVID-19
---

Pinar Dag is GIJN's Turkish Editor. She is also a lecturer in the new media department of Kadir Has University and the co-founder of the Data Literacy Association (DLA), Data Journalism Platform Turkey, and DağMedya. Since 2012, Pinar has been organizing workshops for journalists on these issues and, for the past two years, has been on the pre-jury of Sigma Data Journalism Awards.