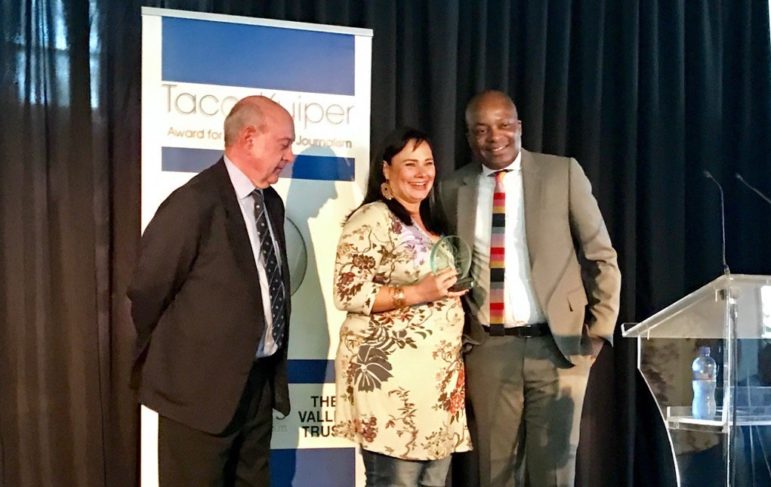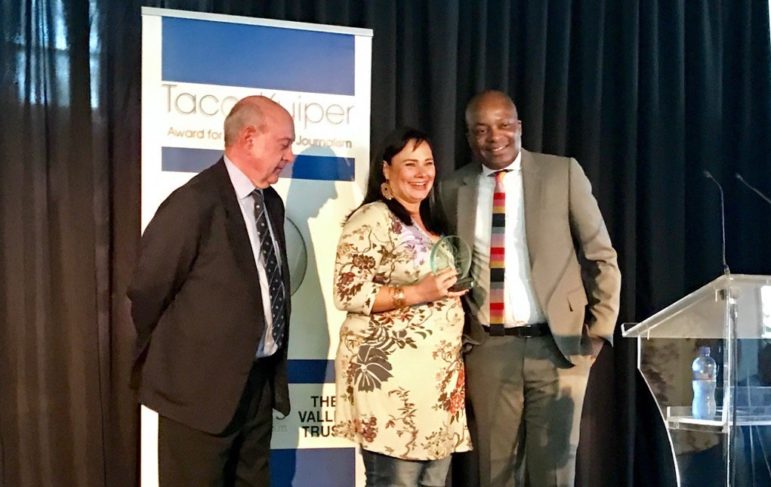 Taco Kuiper Award: "We need probing, fact checked, fearless journalism"

Editor's Note: South Africa consistently produces some of the world's investigative reporting, despite formidable challenges put up by officials and lack of access to information. With the world's muckrakers gathering in Johannesburg this November at the Global Investigative Journalism Conference, we are particularly pleased to present a look at this year's Taco Kuiper Awards, the country's prestigious prize for investigative reporting, handed out last month. Worth noting is both the depth and breadth of the nation's journalism, from political corruption to health care abuse.
---
When introducing the Taco Kuiper Awards, the acting convener of judges for 2017, Justice Malala, said: "We gather today to pay tribute to journalists who spend their time digging and probing to expose wrongdoing. Their work has never been more important. In the age of alternative facts we need probing, fact checked, fearless journalism of this nature."
Not Just for Newspapers 
Some major positives were seen at this year's awards, including an increase to 45 entries, from 43 last year, as well as the inclusion of more online, television, radio, and magazine submissions.
"In the past, the overwhelming majority of entries was from newspapers. This year just under half was from this media," Malala commented. The 2017 awards saw 20 entries from print publications, two from radio, nine from online publications, 13 from television, and one from a magazine.
Entries were received from major and minor outlets. The submissions went through two judging panels, the first consisting of Sarah Carter of CBS' 60 Minutes, Franz Kruger, director of the Wits Radio Academy, and Wits Journalism lecturer, Lizeka Mda. The second panel comprised Adjunct Professor in the Wits Journalism department, Mathatha Tsedu, former Supreme Court of Appeal judge Tom Cloete, Carter and political commentator, Justice Malala.
The keynote speaker at the awards event was Ben Bradlee Jr., who was assistant managing editor of investigations for the Boston Globe when its team investigated and uncovered the abuse of young boys by Catholic priests. The Oscar-winning film, Spotlight, told the story of the investigation.
The Top 10
The two judging panels narrowed down the 45 entries to the top 10. These were:
Optimum's Helping Hand and Optimum two by Joy Summers of Carte Blanche
Maximum Insecurity by Bongani Fuzile of Daily Dispatch
Moyane, Makwaka and the new battle for SARS, by the amaBhungane Team
The mentally ill patient scandal, by Suzanne Venter of Rapport
Dignity Denied, by eNCA's Checkpoint team (Kyla Herrmannsen, Shamiel Albertyn, Sungani Phiri, Tshepo Dhlamini and Tshidiso Lechuba)
Hlaudi's SABC exposed, by Charl Blignaut and Lloyd Gedye of City Press
Watergate, by Sipho Masondo of City Press
State Capture: Eskom, the Guptas and Coal, by Susan Comrie of City Press
State of Capture, by Thanduxolo Jika, Sabelo Skiti and Qaanitah Hunter of Sunday Times
Penniless Millionaire, by Sabelo Skiti of Sunday Times
The runners-up were the Sunday Times trio for their State of Capture investigative piece. They walked away with a cash prize of R100 000.
Suzanne Venter claimed the top prize of R200 000.
"When Suzanne Venter first confronted former Gauteng health MEC Qedani Mahlangu with this story, she was told that 'all this is just hearsay' and was kicked out of the MEC's office," Malala said. "Venter stayed with the story for months, brought us the human side of it while exposing the corruption and insensitivity of our political leaders as they refused to accept what was happening."
Never Giving Up
Speaking to The Media Online after winning, Venter said her story began with a tip-off through Facebook from a concerned mother whose child was being moved out of the Cullinan Care Centre to a government NGO, where he was receiving very bad treatment and moved around to make room for the incoming Life Esidimeni patients. Venter went on to visit the NGO where she was initially refused access, but managed to find a way in to document what was taking place. The story built from there.
"In my case, it's all about not giving up," Venter explained. "And putting in extra hours, which I did, even on my leave days. You shouldn't miss detail. You must check out everything. Speak to absolutely everyone involved as then you find out new people and new information." When asked what was next for her, Venter said, "I think I will just continue what I am doing. I think that each and every journalist's work, whether it's one article or a series, is investigative journalism. If you want to do proper journalism then you investigate."
The Media Online also spoke to Thanduxolo Jika, part of the runner-up team from the Sunday Times. "The most important thing for me is you have to be sure and factual with what you've got. Don't rush to publish a story just because you've got it; you must establish facts," he advised. He added that for him and his colleagues at the Sunday Times there were still a lot of stories to uncover, particularly around the upcoming ANC policy and elective conferences.
---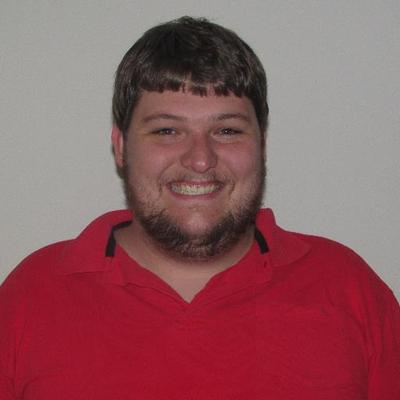 This post originally appeared on The Media Online and is republished here with permission.
Michael Bratt is a multimedia journalist working for Wag the Dog Publishers in South Africa across all of its offerings. He writes, produces videos, proof reads, and does sub-editing.