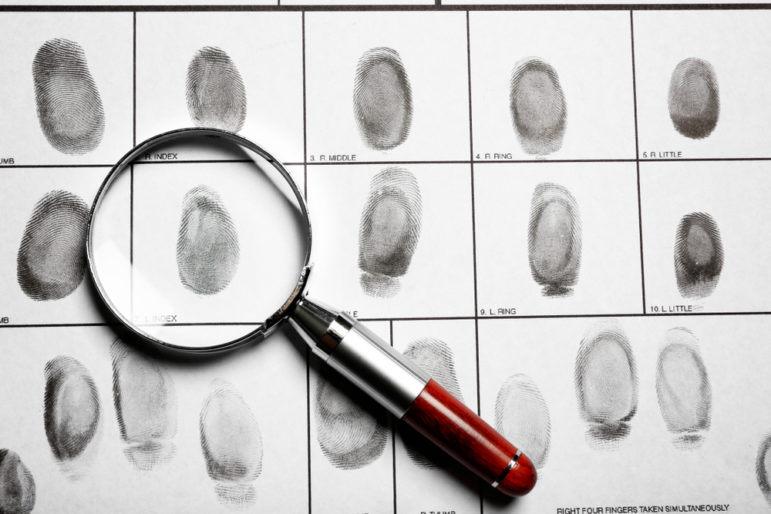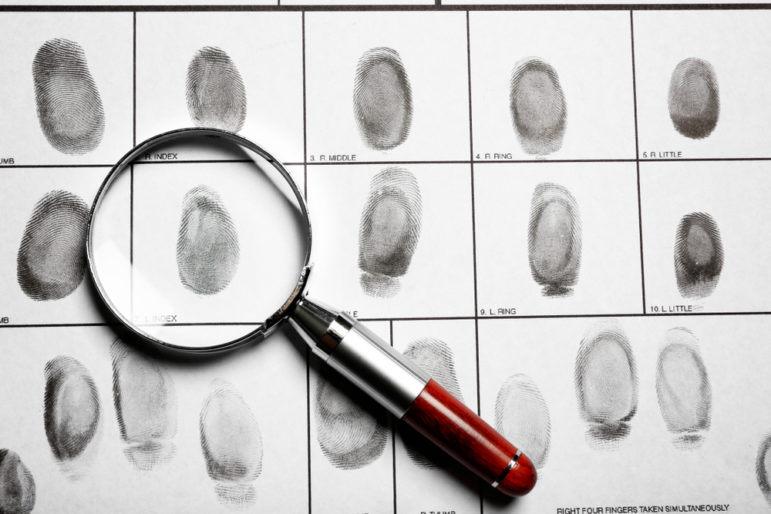 Seeking Comment for Your Investigation: Tips for the 'No Surprises' Letter
Read this article in
So you've gathered all the evidence you need for your investigation, your subject has refused to respond to questions, and the planned release date is looming. Veteran journalists say the final step in your investigation is often the most stressful.
If you're about to expose crimes by an authoritarian government or a violent group, your final step might be to brief your sources to keep their heads down, plan alternative distribution methods in case your website is shut down, or even ensure your whistleblower has safely left the country. 
But for many investigations that deal with corporations, or institutions in the West, that final step is to craft and send a "no surprises" letter. These typically set out the critical assertions you plan to publish in bullet point form, a business-like request for an 11th-hour interview, and the deadline time by which your subject's response is needed.
One example of a well-crafted letter like this — also known as a "findings" or final right of reply letter — is this one from ProPublica.
Giving the subjects of your investigation a fair chance to respond is, of course, a central tenet of journalism, and the "findings" letter represents the final, formal invitation for them to do so.
According to Will Fitzgibbon, senior reporter at the International Consortium of Investigative Journalists (ICIJ), a good rule-of-thumb when dealing with uncooperative subjects is to at least be able to show five earnest attempts to obtain comment, including the final "no surprises" effort. He says it is not only important to give subjects reasonable time for this response — at least in democratic societies — but also to give yourself time to follow-up, check factual counter-claims, and potentially revise unfair assertions. 
"ICIJ and I have years of experience sending letters to some of the world's most powerful people and most profitable companies," says Fitzgibbon, who also serves as the group's Africa and Middle East partnerships coordinator. "They have highly paid lawyers or other more nefarious means to try to stop your reporting in its tracks. To protect yourself and to strengthen your story, I advise you to adopt the rule of 'no surprises.'"
Fitzgibbon stresses that these letters should not disclose where you got the information, but merely that it is well sourced. "Of course, you have to protect your sources," he notes.
And he warns that subjects can use or abuse their prior knowledge of the central facts of your story in a variety of ways. "I once woke up to find a story online that quoted the contents of a letter I had recently sent to people close to the king of Morocco," he recalls. "Be polite; be accurate. If your right to reply letter is ever made public, you want to come off as the more professional side of the exchange."
Fitzgibbon says the timing of the final communication depends on the story and can range from a day to a month. But his team had sent findings letters in the most complex investigations — including the Panama Papers and West Africa Leaks — four weeks ahead of publication to give subjects a reasonable period to address every fact.
Fairness when Dealing with Dangerous Subjects
However, investigative reporters working under the most repressive or violent regimes must approach this final step much more cautiously. In places where state censorship is rampant and both journalists and their sources are at risk of imprisonment or attack, reporters must necessarily provide less time and information in these final requests for comment — and sometimes cannot send them at all. 
Ellen Hume, a founding partner of International Media Development Advisors, says reporters can use creative alternatives to afford fairness to subjects that are too dangerous to contact, while clearly explaining your workaround to your audience.
"If you cannot safely ask for a response in advance of publication, you can at least bolster your story's fairness and public credibility by including your target's likely benign explanation," she says. "You may be able to find it in official comments already made by the subject, in court statements, policy directives, and public speeches." 
Elie Guckert — a freelance reporter who contributes investigations on far right groups and authoritarian states to sites like Mediapart and Bellingcat — says one way to balance this risk with fairness is to note your basic findings to officials in authoritarian governments but not the evidence behind those findings — and time your outreach as close to publication as possible.
"If you reveal with too much accuracy what kind of evidence you have, they could have the time to work on a counter-narrative, or worse," Guckert says. "When reporting on an authoritarian regime or violent group, you have to be careful about the potential unforeseen consequences of evidence that could put the lives of vulnerable people in danger. You're not dishonoring yourself as a journalist by remaining a bit vague." 
For Guckert, the risks of the "no surprises" letter — and the tactics to mitigate them — include:
The subject could take down — or change — web pages containing facts that support your assertions in the days prior to the stated deadline.

Guckert says that, before sharing your findings, it's important to archive any online evidence using tools like

Hunchly

, the

Wayback Machine

,

Politwoops

, and

archive.today

, which can copy and preserve web pages and long text threads. "In our online world, evidence is easy to find, but also easy to destroy," he warns. "So secure your evidence so you still can provide it, even if a website is shut down."

The subject could rally allies to try to discredit you prior to publication, but you can use this response in your story too.

Guckert says he sent a "no surprises" letter to a French charity days before running

an investigation into the charity's support of pro-Assad militias in

Syria

.

"A few days after we sent them our list of questions, they tried to frame us on social media — dog-whistling their far-right allies to disseminate lies about us and discredit our story even before it was out," he said. "But we were expecting it, and it was in fact very revealing as it showed their connection to far-right networks on social media, further proving what we were about to publish." Guckert says reporters can also highlight contradictions between a subject's response propaganda and their prior statements on the topic.

Resort to simple "confirm or deny" communication at the last reasonable moment with governments or entities that are openly hostile to human rights.

"For example, you could be forced to only say something like: 'Mr. Putin we have found that your security apparatus is responsible for the poisoning of Mr. Navalny…' If he replies '

Nyet,

' you can say: 'Ok, thank you Mr. Putin'," explains Guckert. 
Experts say that where the "power of the pen" still wields some influence over authoritarian leaders, reporters can also politely remind subjects that their outlet routinely reports on any reprisal actions taken against story sources.
The Final Reach-Out
The finer details of what should be included in "findings" letters in many countries were discussed by a panel of experts in June at IRE21 — the annual conference hosted by Investigative Reporters & Editors.
"I think the 'no surprises' letter is foundational to our craft," said panelist Alix Freedman, global head of ethics for Thomson Reuters who won a Pulitzer Prize at The Wall Street Journal. "We want the work to be fearless, but work that is fearless but not fair does not mean very much, and leaves you vulnerable to attack. At best, you're accused of fake news; at worst, you can have your pants sued off you."
Freedman said another benefit of these letters is that they allow reporters and editors to sleep better at night, both before and after publication.
"I don't want to be in a state of paranoia and fear when pressing send and publishing a story," she said. "I want to know any problems in advance."
Moderator Brian Rosenthal, an investigative reporter at The New York Times, said this type of correspondence tended to relate to stories involving officials at corporate or Western institutions, and that these letters are not compulsory.
"It's good practice generally, but there are exceptions and authoritarian governments certainly could be an example," he said.
Freedman was joined on the panel by Charles Tobin, a media law attorney with US firm Ballard Spahr, and Alejandra Cancino, a senior investigative reporter with Chicago-based watchdog group Better Government Association.
Tobin said that, for media lawyers, these letters represent a helpful "capstone" on an investigation — even when the reporter believes there is no chance of a response.
"You are also creating a record for lawyers like me to litigate on and, ideally, that record has a bookend on it — the last opportunity for the subject to comment," he explained.
However, Tobin warned that reporters should avoid "snarky comments" about the subject of the investigation in written communications within the newsroom, including in text and Slack channels, as these can be used against journalists in a libel case.
The panelists' tips for approaching these letters — and their aftermath — included:
Don't be intimidated by the "document dump" delaying tactic.

Tobin said some subjects seek to buy time — or set up later claims of unfairness — by sending a mountain of irrelevant documents on the eve of publication and demanding that the outlet considers or publishes every point. Referring to one of these cases, Tobin commented: "I looked at [the document bundle] and, to use a legal term, it was pure bullshit. So I regarded it, put it aside, and we moved forward." Freedman added: "We are not obligated to publish anything not relevant."

Think of your subject as a source, not a target, when drafting the letter.

"Your subject is a source, after all — you're not a prosecutor, and it might be helpful to think of them in those terms when you reach out," said Tobin.

If you really need a response, send a physical letter via a mail delivery service.

"Letters via FedEx are surprisingly effective in getting attention because people don't expect it," said Freedman.

Include open-ended questions.

"It's important for questions to be as neutrally worded as possible and designed to elicit more than yes/no responses," said Freedman. "You're actually trying to elicit answers. Say 'It is our understanding that X; if this is not the case, please tell us what is, with evidence.'"

Don't be intimidated by threats of legal action in free press societies

. "Don't let it daunt you," said Tobin. "If you're a freelancer, it might be a good time to reach out to a lawyer. But otherwise, your management should consult in-house counsel, and move forward. Lawyers should be talking to lawyers; journalists should be talking to ordinary people."

Use any extra research for your letter to strengthen your story

. Cancino said the "no surprises" process has directly strengthened her stories, as preparation of the letter can stimulate new data collection ideas. For instance, in a story about elderly residents trapped in elevators in public housing, Cancino sought emergency response data on the issue — and

that data then bolstered her published story

.

Where appropriate, indicate that you will expose any retaliation against inside sources in follow-ups

. "At Reuters, when a source is retaliated against on the basis of information given to us, we do follow-ups, and, in effect, name and shame," said Freedman. "Or at least we'll call up the company or entity and tell them we do that, and often the retaliation doesn't happen."

Don't only send a "no surprises" letter — ensure questions have been sent earlier.

The panelists agreed that, without earlier requests, these 11th-hour letters could be portrayed as media ambushes. 

Be clear about the deadline for the subject's response.

Freedman said it was important to be specific about the response deadline and intended publication date, and to factor in the time zone. Tobin said: "You can say, 'I look forward to hearing from you by 3 p.m. tomorrow, otherwise we'll go forward with publication."

Assess the nature of risk to your sources in disclosing what you know.

"There's risk, and then there's

risk

," Freedman emphasized. "At Reuters, we're global, so we're dealing with issues involving the Uyghurs, the Rohingya, the Tigrayans in Ethiopia, and the pro-democracy protesters in Hong Kong. Those vulnerable populations, based on what they tell you, could be going to jail. That's a very serious calculus, which is different from someone who tells you they may get fired, serious though that is."

Don't equate denials with lying , and avoid characterizations like this in your letter.

"When companies deny things on the record, it is dangerous to assume they're lying," said Freedman. "That has gotten us into trouble at every news organization I've ever worked for," she said, because it can be that the individuals involved were not lying, or didn't know.

Document any response that involves intimidation or gendered harassment of the reporter. "Whether it's harassment or just mansplaining," said Tobin, of the intimidation tactics used against reporters, especially if it's gendered in nature, "if you experience that kind of issue, in addition to letting your employer know, document it. It can be used for any deposition with the bad actors.
ICIJ's Fitzgibbon says reporters struggling to get any response can see if the same approach from a collaborative media partner can nudge a stubborn subject into commenting. "Once, I was able to speak to a political figure in Togo who had not been responding to Togolese reporters for weeks," he said. "He picked up my phone call because it had the '202' phone code of Washington, DC. He presumed it was his country's embassy. We have used this technique repeatedly."
Reporters can also be creative with findings letters if they really need an interview or photo of the subject on deadline, and that person is 'hiding' from the media. For instance, South Africa's Sunday Times could not get an interview with a government contractor who built public houses for the poor that were so substandard many collapsed in a mild storm, causing serious injuries.
A building inspector hired by the paper discovered a dozen major problems with the construction materials, but, as an aside, noted that the bricks themselves were excellent. In his "no surprises" letter, the Sunday Times reporter — betting that even bad actors can be motivated by righteous indignation — told the contractor that "there are questions about the quality of the bricks you used." The man was so indignant that he agreed to the interview and even posed for a photograph in front of his good bricks — in a collapsed house.
Interested in more from IRE21? Recorded sessions can be accessed and viewed via this registration link.
Additional Resources
What to Do When Authorities Raid Your Home
GIJN Resource Center: Bulletproofing Your Story
GIJN Resource Center: Fact-Checking & Verification
---


Rowan Philp is a reporter for GIJN. He was formerly chief reporter for South Africa's Sunday Times. As a foreign correspondent, he has reported on news, politics, corruption, and conflict from more than two dozen countries around the world.