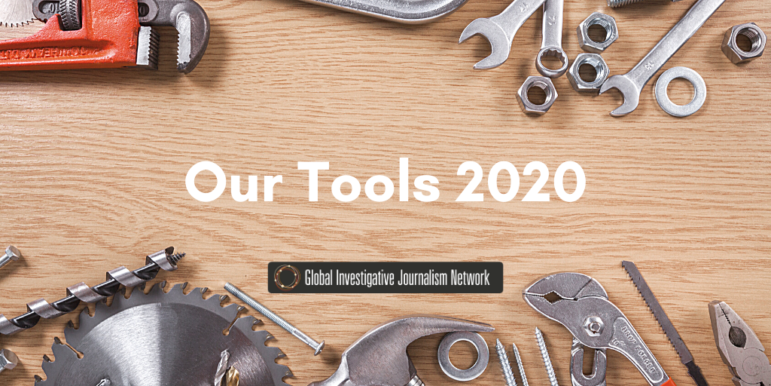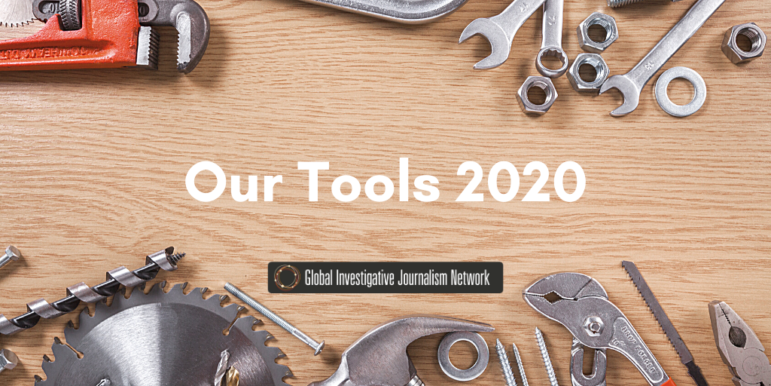 My Favorite Tools 2020: Top Investigative Journalists Tell Us What They're Using
Read this article in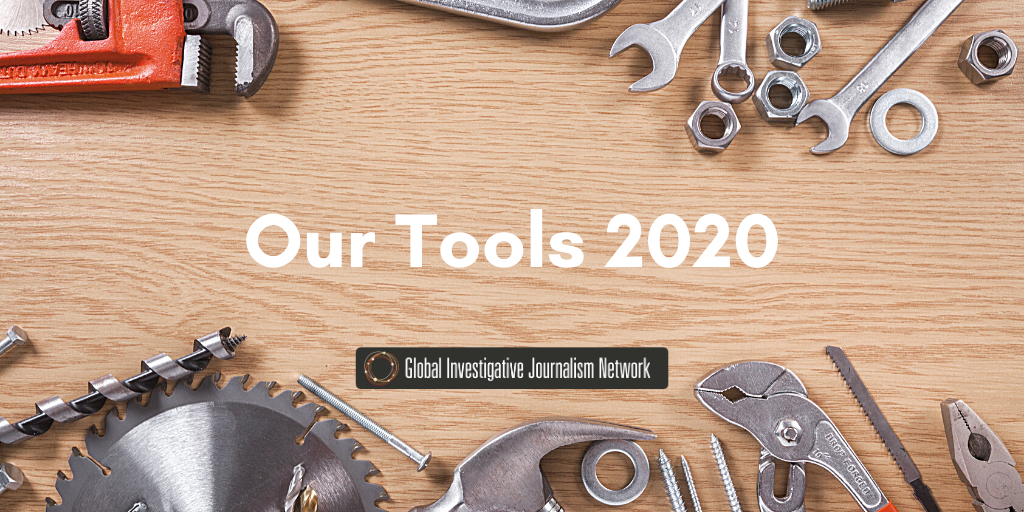 This year, in GIJN's My Favorite Tools series, we asked 12 of the world's top journalists what their go-to tools are. Looking back at their responses from 2020, the journalists offered up nearly 90 items. Some journalists favored databases and hardware, while others told us about their favorite offline reporting techniques.
Here are our top tools from this year's recommendations:

The encrypted communications tool Signal — which is available for many platforms including Android, iPhone, Windows, and Mac — was a crowd favorite this year among our respondents. Popular among whistleblowers and anyone who needs to ensure a conversation is kept private, the app is widely available, easy to use, and, most importantly, safe. Said UK-based Lionel Faull:
"Signal is very highly rated and recommended by the people I trust in digital security. It gives me and my sources a much higher degree of security and assurance than WhatsApp does, on both messages and calls. You don't have to be a rocket scientist to use Signal, which is helpful for dealing with a wide range of sources of different technical capability or confidence."
But what about protecting and sharing not just messages, but files? Our respondents chose VeraCrypt and OnionShare. "VeraCrypt allows you to create encrypted folders in which you can keep data securely," Russia's Roman Anin said. He added that the open source tool "also allows you to camouflage the folder so that it doesn't look like a data folder, and instead looks like an app or a movie."
"OnionShare is a secure tool for sending files through Tor, the anonymous web browser," said AP's Ron Nixon of the encrypted platform. "I use it for sharing stuff with my reporters in China or in any other place where we are afraid that information might be intercepted. That includes video, documents, or anything else."

AP's Martha Mendoza has used FlightAware "to track FEMA (Federal Emergency Management Agency) planes, or UPS, or FedEx planes," she said. A free service that offers paid options with expanded functionality, the website is used by aviation enthusiasts, journalists, and researchers alike for its user-friendly interface and time-sensitive updates.
Flourish is a simple-to-use tool that allows users to create interactive data visualizations that journalists can insert into stories. It comes with many graphical options, including basic choices like bar and line graphs, as well as more complex visualizations like network graphs, violin plots, and maps.

"The desktop version of Google Earth Pro allows you to go back in time," explained South Africa's Susan Comrie. The application, which is available for both Windows and Mac computers, is a vital tool for investigators wishing to view a specific location — or even a generalized area — at a certain time period. Users can view satellite imagery from a plethora of governmental and commercial sources all in the same platform.
The Marshall Project, a nonpartisan, nonprofit news organization that seeks to create and sustain a sense of national urgency about the United States criminal justice system, developed Klaxon as a tool that alerts journalists when online content changes. Using Github and Heroku, the tool "enables users to 'bookmark' portions of a webpage," according to its Github repository page, and users can set up email alerts, as well as Slack and Discord notifications. Said Cuba's Barbara Maseda:
"Klaxon is very convenient, because we monitor many websites, and many different parts of different web pages. So, the level of customization and detail that Klaxon offers, allowing us to focus on very specific elements, works very well for us."
Maseda also said of Kumu.io:
"Visualizing social media connections, company structures, and creating family trees, are some of the common tasks that Kumu.io makes very easy on a daily basis. We do a lot of social media analysis, and it's convenient that Kumu.io's network maps can be easily embedded and updated simply by updating the public Google Sheet document containing the data behind the map, if that's the type of data source that you select from the available options."
For a quick video tutorial on how to use Kumu, click here.
Norton, the US digital security firm, gives a familiar warning about logging onto an open Wi-Fi system. "Surfing the web or transacting on an unsecured Wi-Fi network means you could be exposing your private information and browsing habits," the company says. "That's why a virtual private network, better known as a VPN, should be a must for anyone concerned about their online security and privacy." NordVPN is just one of many good options for VPN providers.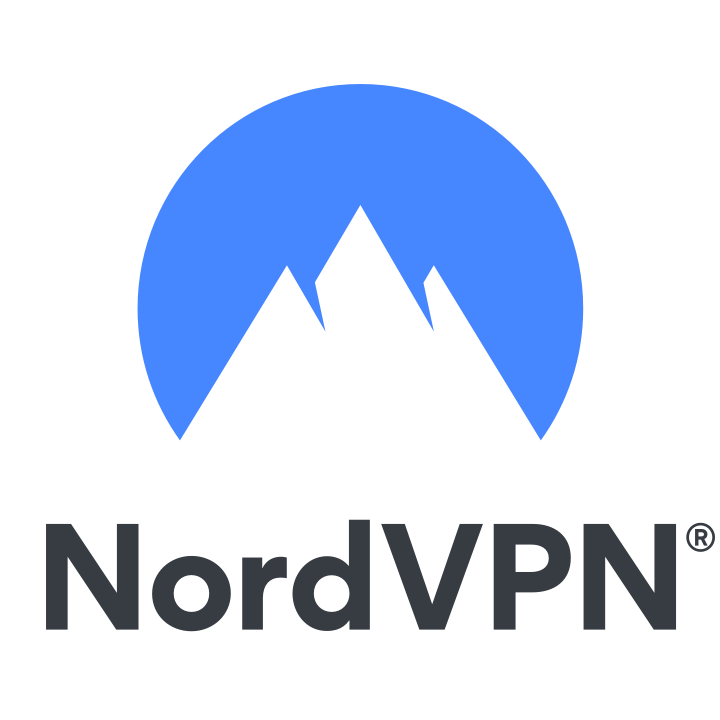 According to Reporters Without Borders: "A VPN can help exclude the Internet Service Provider from tracking users' behavior. While ISPs are often nationally regulated and legally obliged to hand over data to governments, this may differ for a VPN. Some providers may be based in countries that do not legally cooperate with your state-level adversaries." Click here to see a comparison of VPN services, which lists the country where each provider is based, as well as the technical capabilities of each provider.
One caveat: "Users have to trust a VPN provider in that it really does what it claims to do," warns RSF. "While users don't have to trust their ISPs anymore, the 'all-knowing entity' is now the VPN."
In an OCCRP Medium post, George Greenwood, a data journalist with The Times in London, described OCCRP's Aleph as a "library of content that journalists should check when doing background research on a person or a company. I have a list of 10 data sources I run down when I'm backgrounding a target, and Aleph is top of the list." 
Lionell Faull explained that "every time an OCCRP journalist works from a massive set of leaks, the leaked documents go onto Aleph. So it is a database of databases, and is becoming increasingly handy for investigative journalists."

RStudio is an open source data science tool that journalists like dataviz expert Alberto Cairo and Brazil's Sérgio Spagnuolo consider a go-to, given its vast capabilities and the many libraries on offer. "It is very useful and not that hard to learn — at least its basics," said Cairo. It's a good option for those who are new to coding because it offers robust documentation and a straightforward work platform.
Our last tool is a mainstay of internet research. The Wayback Machine allows users to go "way back" to see archived captures of webpages, even if the webpages have since been taken offline. The Wayback Machine is a project of the Internet Archive, a San Francisco-based nonprofit.
Here's a table of all our respondents for this year's My Favorite Tools series. Many thanks to the authors who conducted interviews and wrote up the responses.
| Whose favorite tools? | Article by | Date published |
| --- | --- | --- |
| Lionel Faull | Olivier Holmey | January 21, 2020 |
| Sally Hayden | Helen Massy-Beresford | February 12, 2020 |
| Susan Comrie | Lynsey Chutel | March 17, 2020 |
| Ron Nixon | Olivier Holmey | March 30, 2020 |
| Barbara Maseda | Kristina Puga | April 28, 2020 |
| Katherine Eban | Rowan Philp | May 27, 2020 |
| Martha Mendoza | Rowan Philp | June 17, 2020 |
| Craig Silverman | Rowan Philp | July 15, 2020 |
| Sérgio Spagnuolo | Mariel Lozada | September 1, 2020 |
| Marcela Turati | Rowan Philp | September 14, 2020 |
| Roman Anin | Olivier Holmey | November 4, 2020 |
| Alberto Cairo | Rowan Philp | November 24, 2020 |
---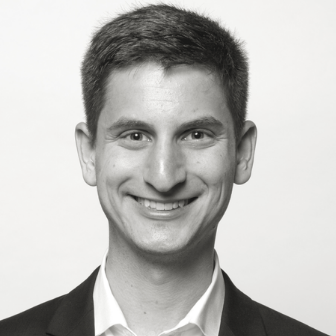 Brian Perlman is an assistant editor at GIJN. He specializes in human rights violations research using advanced digital forensics, data science, and open source techniques. He is a graduate of the UC Berkeley Graduate School of Journalism and a former manager at the Human Rights Center at Berkeley Law.