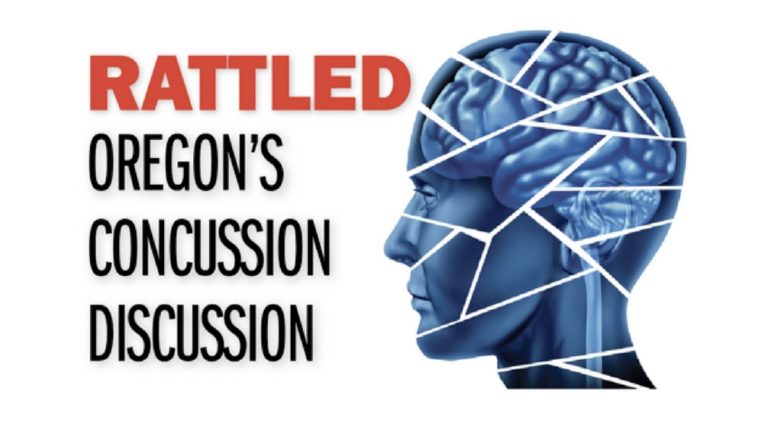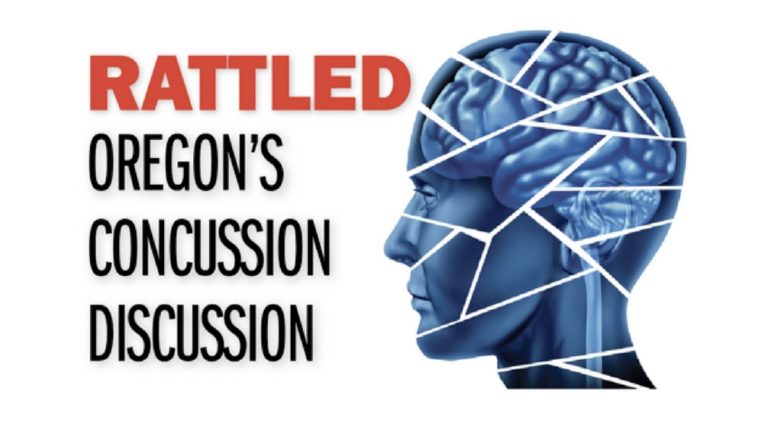 Journalists Collaborate in Oregon on Mountain of Data on High School Concussions
John Schrag, the executive editor of a medium-sized group of community newspapers in Oregon, had known for a while about an unexamined pool of data that could shed new light on the issue of concussions in high school sports.
For about a decade, schools in this US state had been required by a progressive law to carefully screen athletes with head injuries and document their medical care and return to play ,  but nobody had ever gathered or analyzed that data.
It was an untapped goldmine to Schrag and the Pamplin Media Group, a chain of 24 newspapers whose flagship is the Portland Tribune. Trouble was, it was a colossus of a project requiring the painstaking collection of records from each of the 238 high schools in the state.
Schrag could not easily free up already-strapped reporters from his newsrooms to dedicate to the project, nor did he have the time and know-how to approach potential funders and ask them to finance a freelance reporter and a half for about a year.
A longtime newspaper guy, he admits his original instincts were to keep the story in-house and garner all the glory for Pamplin, but once he realized the records were dispersed at the high school level, not concentrated at the school district level, he realized the only way the story would see the light of day was through collaboration.
So he turned to a respected friend and collaborator, Lee van der Voo of InvestigateWest, a boutique investigative journalism nonprofit formed after the 2009 closure of the Seattle Post-Intelligencer. InvestigateWest partners with commercial news organizations and public broadcasters to produce quality journalism and train reporters in the process.
She had the experience and know-how to manage a large data-driven investigation, as well as contacts in the nonprofit funding world.
The collaboration did not end there. The pair brought in award-winning journalist Emily Harris from Reveal, the broadcasting platform of the nonprofit Center for Investigative Reporting.
The team also roped in the University of Oregon's Agora Journalism Center, tapping into their expertise in engagement to help involve members of the local community in the project, particularly high school teachers, students and parents. They also turned to the New York-based Solutions Journalism Network to train young reporters how to collect and analyze the data.
Van der Voo won $7,000 in funding from The Center for Cooperative Media and $56,000 from Meyer Memorial Trust, which helped to pay for Spanish-language reporter, Sergio Olmos. Van der Voo is also working with a volunteer researcher from Portland State University to review and analyze statistics to ensure the legitimacy of any conclusions they reach.
And to really take the collaboration to the people who mattered, they reached out to every high school journalism adviser in the state to include students in the work. (So far one school is participating, but they are working to involve more.)
With this grouping of talent, Schrag had the team he needed.
"If you add it all up, we are getting well over $100,000 worth of labor," said Schrag. "We are a medium-sized media company. That amount is the difference between a project getting done and not getting done."
In October 2017, Van der Voo started sending out the records requests for the 2015–2016 and 2016–2017 academic years, dropping 235 individual requests in total. After speaking with educators and brain injury experts throughout the nation, they assigned more than 60 stories, with more in the pipeline, and began crunching data.
By early spring, about half the records had come in from the schools, and although the resulting conclusions were as yet not completely clear, the team's reporting had already uncovered some serious flaws and limitations in the law as well as compelling human interest stories.
In April, the group unveiled "Rattled: Oregon's Concussion Discussion," a multimedia series appearing on both the InvestigateWest site and the Pamplin Media Group's websites and newspapers. The first installment of the series was published on April 19, telling the story of a high school basketball player whose dreams of playing college ball were cut short by her fourth concussion on the court.
Stories that have followed so far dig into the concussion laws in Oregon, long viewed as a leading state in attempts to protect student athletes. The team hopes to do a big push with its full analysis this fall when athletes are about to begin the new academic year and readers might be most receptive to the insight the reporting has gleaned. Stories will be rolled out through the end of the calendar year.
"We're collaborating by necessity," says Schrag, adding that some of the best reporting in recent years has been the result of collaborations.
Making It Work: Daunting Data Collection
The main challenge for the team on the front end was the data collection: getting each of the 238 schools in the state to hand over the information they were requesting.
In some cases the information was forthcoming, in others it wasn't. There were fees, unanswered calls  —  the usual range of possibilities that this kind of project can entail.
"It was a monster and we knew it," said Van der Voo, who is working part-time on the investigation as the project manager in charge of public records requests and analysis.
She talked daily with Schrag, who was in charge of overseeing and recruiting the half-dozen Pamplin reporters on the "concussion team." Getting reporters who wanted to be involved in the project rather than were required to was important in newsrooms where staffers are stretched thin, he said.
"I reached out to the younger journalists and said: 'This is a tremendous opportunity to work with some of the best reporters in the region. This is going to get national attention and is the smart thing to have in your resume and portfolio.""
At one point the scope of the task seemed so daunting they wondered if they could continue. They had hoped the data collection would be done by March. Then March turned to April and April to May and Van der Voo didn't want to spend her whole year on the project doing records requests.
Core members of the team gathered in a room to troubleshoot. They resolved not to quit and to work together to help Van der Voo on the records requests and free her up to work on other aspects of the project. Schrag went back to the newsrooms to appeal for volunteers.
"We had two interns and a couple of young reporters who were willing to spend a couple of hours doing basically data entry," said Schrag. "For Lee it was huge. It saved her days of work."
And, the rookie reporters, in turn, learned from the exposure.
"We had an intern who'd been on the job all of three days and had never filed a records request but suddenly he had an understanding of how to do it," Schrag said. "He spent three hours doing grunt work and was thrilled with it."
Revising Expectations: Scaling Back
Schrag said there's been a learning curve involved and generally their mistakes have been to be overly optimistic about what they could achieve.
"We definitely bit off more than we can chew, so we've had to scale back a bit," Schrag said.
They came to accept they would not get records from every single school, but determined they had enough to proceed. And they came up with new parameters for the data collection, deciding, for example, that they would not go beyond two unanswered calls to a school. They published a list showing which schools had given over information, which had not, and which were asking for fees in the hopes that it might encourage school districts to pony up their data.
Schrag made peace with the idea that the series would be an occasional one with no pre-planned timeline, something he says he knows some editors hate to do. Stories would get published when they were ready and they weren't going to hem themselves in to deadlines they couldn't meet by telling readers up front what stories would get published when.
Van der Voo says the collaboration has met her goals and expectations.
"For me, I want to have deliverables that we set out for: we want enough data to analyze, we want engagement in the Spanish language community, and we want engagement with kids," she said. "I think we've done all those things."
Lessons Learned
Lee van der Voo, InvestigateWest:
Van der Voo says she's learned over the years that it's important to begin a collaborative project with a clear plan and precisely outlined expectations. With these data projects, she says, it's too easy for reporters to get overwhelmed and bow out to focus on the demands of their usual daily reporting.
She also recommends a clear chain of command.
"You want to avoid a situation where you have a reporter who goes rogue and they're under the supervision of someone who doesn't have any influence over their paycheck," she says.
She used Dropbox to share files and Excel in Dropbox to organize the work. She says she doesn't like to use Google Docs or Google Sheets for unpublished stories because she fears the risks of privacy breach. She likes that Dropbox updates so that you can go back in time to retrieve previous versions — a real asset in collaborations because that way someone can't accidentally lose someone else's work, she says.
Van der Voo says on collaborative projects with various reporters filtering in and out, it's even more important than normal to uphold unimpeachable standards for quality control. On Rattled, they recommended reporters use the TapeACall phone recording app so that all the reporters could record their interviews to be fact-checked later if necessary. They tested a couple of audio transcription apps and liked temi best, which cost 10 cents a minute.
Van der Voo says one of the most satisfying aspects of this collaboration is the team spirit that takes over.
"Every time we have a problem, nobody tries to solve it by themselves," she says. "We have a brain trust … and we decide among ourselves who's the best person to cage rattle. It has been really effective."
John Schrag, executive editor, Pamplin Media Group:
Schrag said one of the biggest learning curves for him has been demystifying how the fund-raising world works. He now understands that when a funder looks at him as leader of a news organization and sees that he already has one reporter committed to the project, they're more inclined to help finance a second. Equally, his boss is more inclined to help him free up a reporter if he sees that a second will be paid for through outside funds.
Schrag says in the current media environment, his job is to figure out how to do exciting, compelling journalism with fewer resources. He's come to realize that pulling together a team of experts allows him to focus on the journalism while his partners can focus on aspects of the process that he doesn't have the manpower to handle, like massive data collection, or that he's less equipped to handle, like fundraising and engagement.
"There's a lot of altruistic reasons to collaborate but my message to other editors and publishers is that it makes economic sense," says Shrag.
And while collaborations between large, high-profile organizations like ProPublica and The New York Times are interesting, he thinks the most useful models for the future of journalism are the smaller ones involving legacy media, non-profits and a university.
"That's the most hopeful sign I see," he says. "Not to replace the small community newspaper but to help them them survive by leveraging their resources."
---
This project was awarded a $7,000 grant by the Center for Cooperative Media as part of an open call to fund collaborative reporting projects, which was made possible with support from Rita Allen Foundation and Democracy Fund. 
This post first appeared on the Center for Cooperative Media's Medium site and is reproduced here with permission.


Tara George is an associate professor and head of Journalism and Television/Digital Media Programs at the School of Communication and Media at Montclair State University in New Jersey. She was a staff reporter at The New York Daily News and has freelanced for The New York Times, MediaShift and Poynter.org.