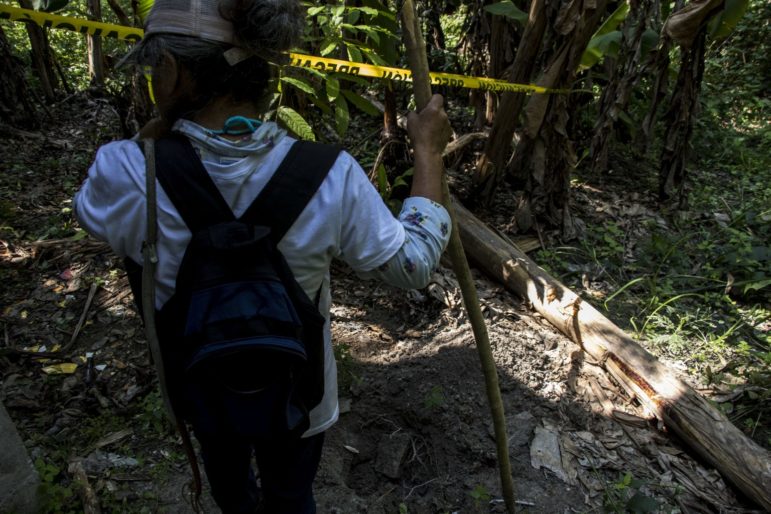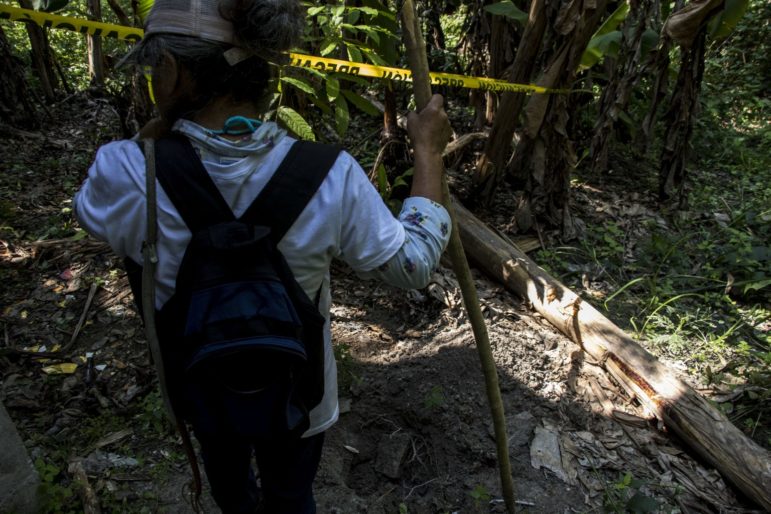 How to Investigate Forced Disappearances in Latin America
Read this article in
Marcela Turati and Óscar Martínez are Latin American journalists who specialize in reporting on transnational organized crime. During GIJN's Spanish language webinar on September 15, they reflected on the best ways to report on the subject of missing people, how to relate to their families, and how to navigate both official and unofficial sources.
"All of our work depends on asking ourselves questions," explained Marcela Turati, an investigative journalist who has spent years covering disappearances linked to Mexico's drug wars. "Where did someone disappear to? Why? Who could have been involved in committing that crime?"
"It is very difficult to investigate cases of disappearance. Here in Mexico people disappear every day; it's like tracking ghosts," said Turati, co-founder of the Mexican investigative journalism nonprofit Quinto Elemento Lab and the Mexican investigative website Where Do the Disappeared Go? "There are 75,000 missing people in Mexico, and the vast majority disappeared in the last 14 years," she said. "Journalism does not always find people, but we do provide clues — we leave a record, the information, which often serves for justice later."
In the webinar, which was co-hosted by the Global Initiative Against Transnational Organized Crime, Turati also spoke about the role of the families of the disappeared and how journalists can best use them as a source while being sensitive about drawing out complicated and traumatic stories.
"You have to learn to approach family members, or survivors, in a human way, in order to be able to accompany them [through the process]," she said. "The families are the main informants; they are the main researchers, but you have to take great care of them."
Óscar Martínez, special investigations editor of El Faro, an investigative journalism outlet based in El Salvador, also highlighted how important a journalist's composure is to the success of a story.
"Nobody tells a fool anything about what's going on, because no one is going to reveal their innermost secrets to someone who seems naïve," he explained. "You have to know the jargon, the movements."
He also offered a warning about going undercover in sensitive investigations. "An unsuspecting or irresponsible reporter can kill a person," cautioned Martinez, a founding member of Sala Negra, a project dedicated to in-depth journalism on migration, violence and organized crime. "It's not like just any reporter can join a gang or a community riddled by organized crime, to investigate what is going on. Organized crime is not an adventure." It is essential, he stressed, for journalists to maintain their professionalism when reporting on a crime.
Corruption and the Disappeared
Both journalists pointed out that investigating what has happened to the disappeared often involves a complex chain of investigation, in which journalists need to ask questions of authorities as well as of groups behind the actual act of disappearing someone.
"You always have to bear in mind that the authorities may be involved in a certain crime," said Turati. "Forensic expert services are often dependent on political decisions. That is why I recommend maintaining a critical mind, tending to mistrust everything, even official information. Our duty is to unravel what has been said to detect false information."
Martínez agreed that the disappearance of a person is not a crime committed only by organized crime members, but that behind it there is usually a network of complicity among officials.
"Transnational criminal organizations work through networks and are integrated into local economies," he said. "If there is a type of journalism that shows, through research, the insufficiency of official discourse, this is it. The official [press] conferences seek two things: first, silence: The authorities always try not to talk about certain topics. And second, they are going to try to deny it, and for that they are going to do everything, even destroy evidence. Several examples show that this is a pattern that is repeated in many countries."
It is also a journalist's responsibility, he added, to try to track down those accused of carrying out the crimes, delving deeper into who is responsible: "Interviewing a person is not turning on a tape recorder and that's it. You have to be able to go further. It is also a journalist's duty to build links and create sources from members of the corrupt police, prosecutors, and more. Sometimes the best sources are the bad guys in the film."
And when it comes to interviewing gang members, it's best to be honest.
"From my experience, I think that the members of an organized crime group tend to appreciate the brutal honesty with which an interviewer approaches them," Martinez explained. "That seems like good advice to me: Always approach gang members with honesty." 
Martinez credited what he called the "stubborn witnesses" who continue to speak about what has happened long after a crime has occurred. As an example, he mentioned the work of journalist Pedro Martínez —  who died recently at the age of 85 — who continued to investigate a 1981 massacre in El Mozote, El Salvador, by the armed forces, even when the massacre was denied by the authorities for years.
"He pursued that case with a dignified stubbornness," said Martínez. "For much of his life he maintained his version of what had happened, and it was only after a long time that an international court ended up validating his conclusions. It is important to dignify these type of testimonies, and there are many.
"We [journalists] must thank people who say something again and again over a long period of time. You have to give value to that stubbornness. These valuable people help us to build credible and sustainable stories over time." 
Beyond the Crime Scene
Reporting on patterns is also a fundamental way of building up a broader picture of what is happening in a region. And Turati said that beyond details and background on organized crime that can be provided by the families of the disappeared, there are other, more research-based tools that come in handy.
"An Excel table is an excellent tool to collate data, and it lets you find patterns," she said. "Databases are extremely useful." As an example, Turati points to files she created for "More Than 72," an investigative website on massacres of migrants in Mexico that she coordinates.
Turati also spoke about the need to get rid of prejudices and pre-set ideas when conducting this type of journalism. "We have to get rid of the idea that disappeared means dead-in-the-grave," she said. "Families live in hope of finding their loved one. And missing people are not dead people. So sensitivity and empathy are important when approaching a case.
"You always have to be cautious not to give any information that creates false expectations for families, who have already gone through the mill. Nor is it professional to befriend a source: You always have to be clear about our role, which is ultimately to report on a particular case. 
"Lastly, you must always be very careful when approaching a crime scene. It is very easy to spoil something if you are not a specialist, and journalists are not forensic experts. We must never forget that."
Martínez said that journalists should remember that no two cases are the same, even when you might cover dozens of missing people cases over a reporting career; your approaches to family members should reflect that. 
"When it comes to approaching relatives in a case of disappearance, one cannot follow a handbook. Each case is unique," he said. "If, as a journalist, you are going to persuade someone to open up about their private life, as a good professional you must explain why you are doing it and what is the public interest."
Additional Reading
Digging into Disappearances: A Guide to Investigating Missing People and Organized Crime
How They Did It: Investigating a Country with 2,000 Clandestine Graves
My Favorite Tools with Quinto Elemento's Marcela Turati
---

Diego Granda is a journalist based on the Argentine-Bolivian border. He has reported on human trafficking for Al Jazeera English, and published short reports for CNN. He worked at La Nación, and is now a freelance radio and television reporter. Granda is interested in establishing a network among journalists in Latin America.