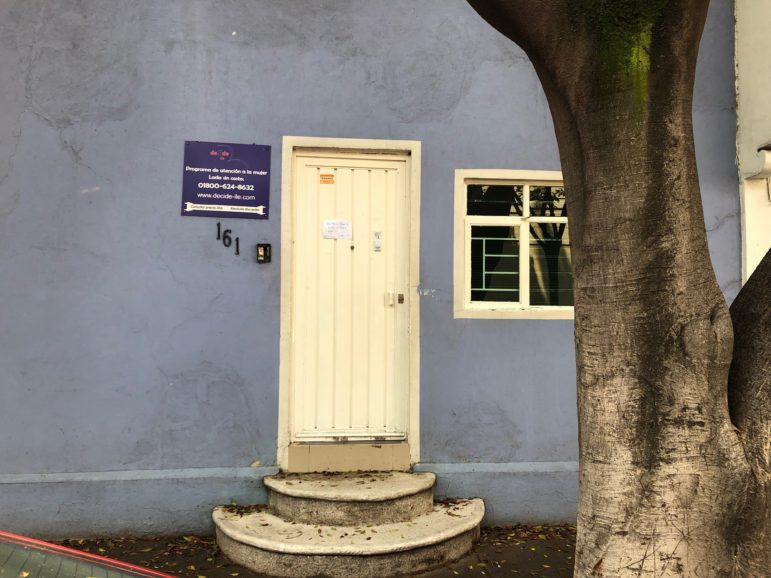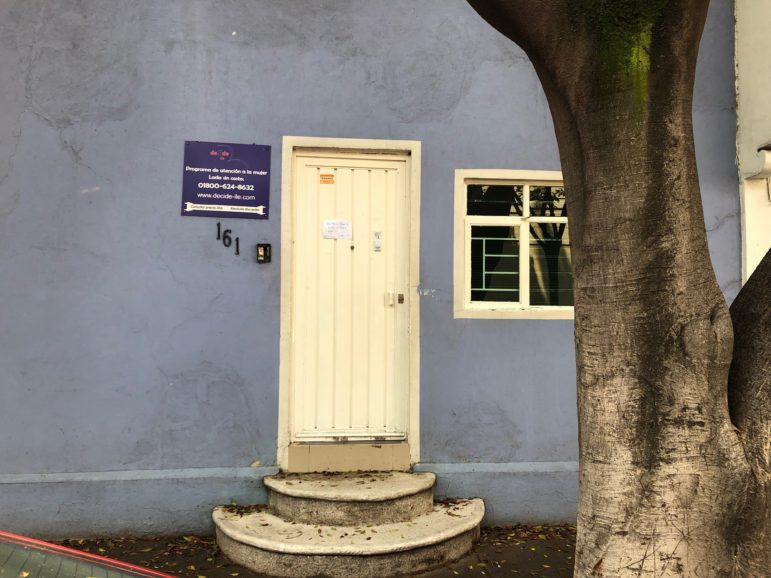 How They Did It: Feminist Investigators Go Undercover to Expose Abortion Misinformation
Read this article in
A young woman walked into a crisis pregnancy center in Kampala, Uganda, that claims it has "a passion for young women with unwanted pregnancies." She told the staff there she was 15 years old and had fallen pregnant after being raped by her uncle.
The staff at the center quickly separated the woman from her older sister who had escorted her there, she says, and then subjected her to two hours of misinformation and persuasive tactics to convince her not have an abortion or even use contraception.
But the woman was not pregnant – she was a 20-year-old undercover investigator, one of dozens worldwide investigating a string of "crisis pregnancy centers" linked to an American anti-abortion charity.
"She was shamed, emotionally drained, and battered," said Khatondi Soita Wepukhulu, the journalist who posed as her older sister. At one point, her colleague was given a real baby to hold. "She was in the hands of pros," Wepukhulu said.
Wepukhulu knows this playbook well. She experienced it herself when she attended a different crisis pregnancy center, also posing as a young pregnant woman. She too was handed a baby to hold, though that time it was a silicon doll.
"I bawled inside the counselor's room because it was just so strong… the way she moralized these things," she said.
Wepukhulu, a feminist, atheist, and sexual and reproductive health activist as well as a journalist, is no easy target for this kind of messaging. But she says the centers – which do not just oppose abortion, a procedure that is largely illegal in Uganda anyway, but also discourage women and girls from using contraception – use highly sophisticated tactics to break a young woman's resolve.
Those tactics can be traced all the way back to a US Christian charity that exports its anti-abortion messaging worldwide.
Uncovering a Global Network
Wepukhulu was one of a team of undercover journalists at openDemocracy – an independent, nonprofit news website – who went into crisis pregnancy centers in 18 countries to find out more about how they treated women with unwanted pregnancies.
Editors of the Tracking the Backlash project, which follows efforts to scale back women's and LGBTIQ rights worldwide, assembled the team from its global network of staff journalists and freelancers.
Their team found a global network of misinformation on abortion that stretches from Mexico to Ukraine, Ecuador to South Africa, according to the project. All of the centers openDemocracy investigated are affiliated with a US-based anti-abortion organization.
The team at openDemocracy, which is funded through philanthropic foundations, editorial partnerships, and reader donations, calls it the "largest ever international journalistic investigation into reproductive rights issues" – carried out by a global team of female investigative reporters.
All of the reporters presented at the centers as a similar character: a woman with an unwanted pregnancy who did not know much about abortion. Certain journalists tweaked this profile to better fit their local context. In Ukraine, Tetiana Kozak rang a crisis pregnancy center posing as a young woman who had been internally displaced by the conflict in the country's east. She said she had been raped.
Kozak reported being told, incorrectly, that abortion increased the risk of cancer and that she would "never be the same" if she terminated her pregnancy. Reporters heard remarkably similar misinformation in many other countries.
One reporter took the organization's online training course to work in a crisis pregnancy center. She reports being trained to provide the same misinformation to women seeking abortions – and says she was told at one point that terminating a pregnancy could lead a woman's partner to "experience homosexuality."
Following the Money

The project began as a follow-the-money exercise during the 2019 European elections, according to Claire Provost, editor of Tracking the Backlash and the site's 50.50 vertical, which covers gender and sexuality topics. It was then that millions of dollars from right-wing Christian organizations in the United States flowed into Europe to fund far-right parties.
Picking up on this investigation, the Tracking the Backlash team used ProPublica's Nonprofit Explorer to analyze 10 years' worth of 990 US tax forms to identify the anti-abortion group's affiliate organizations in five countries – Italy, Ukraine, Spain, Mexico, and Croatia.
Reporters then got in contact with centers in those countries, either by phone or in person, posing as young women seeking help with unwanted pregnancies. This is when the claims of abortion causing cancer, the dangers of "post-abortion syndrome," and other types of misinformation first became apparent, they report.
Provost says the undercover aspect of the project was vital to replicate the experience many women have when faced with an unwanted pregnancy, which inevitably starts by turning to Google. Many of the centers, particularly in Latin America, advertise online as pro-choice groups or even abortion providers – one center in Costa Rica used the URL iwanttogetanabortioncr.com. This means a woman who researches her options could easily end up at one of the US group's affiliated centers.
"We wanted to know what a woman would be told if she followed that very natural path," Provost said.
The investigation was due to stop after five countries, says Nandini Archer, assistant editor at 50.50, who worked on developing and implementing the methodology. But when they began to collate the results and saw the same pattern emerging across such different countries, they realized they should scale up into Africa and further into Latin America and Europe to see if the misinformation scaled too. It did.
Coordinating reporters in multiple languages across 18 countries was a formidable task. To guarantee consistency in reporting in each country, and to be able to demonstrate consistency in findings, editors created a form where reporters could enter the responses they were given at the crisis pregnancy centers.
Each reporter had a dedicated point person among openDemocracy's staff with whom they could check in during reporting to discuss findings and assess safety. All of the reporters were given briefing documents containing groundwork for the investigation and some attended webinars with sexual and reproductive health experts who explained how crisis pregnancy centers operated.
Before the undercover work, there was a desk research component of the reporting which covered how the centers portrayed themselves online, how they reached women with unwanted pregnancies, and what the local laws were around false advertising and health misinformation.
After visiting the centers, the reporters' responses in the forms allowed editors to input responses into a spreadsheet and follow the patterns of misinformation across all 18 countries, tracking where women were told that abortion could cause cancer, where they were told they needed a partner's permission to end a pregnancy, and so on.
As well as these more common claims, other, more bizarre, advice popped up in multiple locations. "In Uganda and South Africa, reporters say they were told 'You could be killing the future president by having an abortion,'" Archer said.
In response to the investigation, the US-based anti-abortion group told openDemocracy it stood by its training resources for crisis pregnancy centers. "Different countries have their cultures and varied ways of communicating, the fact remains that abortion carries risks to women," a spokesperson said.
A Global Impact
After validating the responses with recordings from inside the centers, they compiled the results into a series of stories that appeared not just on openDemocracy's site, but also via media partners in the countries where the reporting was carried out, including the Daily Maverick in South Africa and El Diario in Spain.
Government response in some quarters has been swift, with officials in Ecuador, Costa Rica, Uganda, and Europe expressing concern about the findings. In Uganda, the reproductive health commissioner condemned the activities at the crisis pregnancy centers uncovered by Wepukhulu and her colleagues.
Wepukhulu says she's hopeful their work will demonstrate the problems with an abstinence-based approach to sexual health. "We want to have teenage pregnancy rates like those in Scandinavian countries, but we are applying the same methods that the Bible Belt in the US is applying, and the results speak for themselves," she said.
Authorities in Ecuador and Costa Rica have said they will investigate openDemocracy's findings. Meanwhile, members of the European Parliament have demanded the European Commission take action against the centers – but progress on this front has been slowed by the coronavirus pandemic that swept many countries shortly after the investigation was released.
Still, Provost says there are parallels between what they uncovered and the current responses to COVID-19 in many countries.
"At its heart, this was an investigation into health-related misinformation, which is a massive topic of concern right now," she said.
A Feminist Investigation
The openDemocracy project is unusual in that it is explicitly billed as a "feminist investigation," carried out by women at every level from on-the-ground reporting to planning, coordination, and packaging their findings.
"Women were leading it, women were carrying it out, and women's rights were at the forefront of this," Archer said.
Like a climate change investigation that does not promote false balance between scientists and climate deniers, Provost and Archer say running a feminist investigation meant that they did not need to interrogate whether terminating a pregnancy was "right" or "wrong": women's right to bodily autonomy was taken as a given.
"A key premise of our project is that women's and LGBT rights are human rights," Provost said. "We investigate these issues not as political footballs – though we do investigate their politicization – but we treat them as rights."
And while Provost says the team is proud of their investigation and what it revealed about how US anti-abortion groups are affecting women's lives around the world in a coordinated manner, she doesn't think they should have had to do it in the first place.
"Someone should have done this before us," she said. "This topic was crying out for a cross-border investigation, and if women's rights had been seen as human rights, treated seriously by more investigative teams, and been on more investigative agendas, this story would have been done already."
---

Megan Clement is a journalist and editor specializing in gender, human rights, international development, and social policy. She Tweets on gender, politics, sports, and life in Paris, where she has lived since 2015.