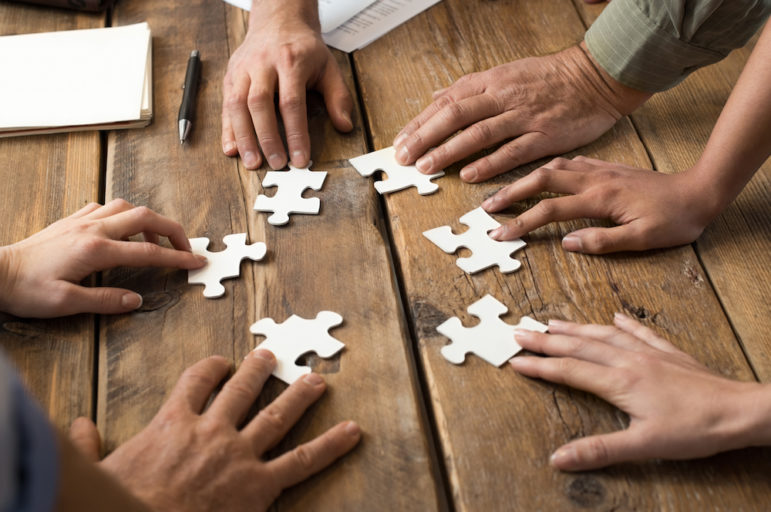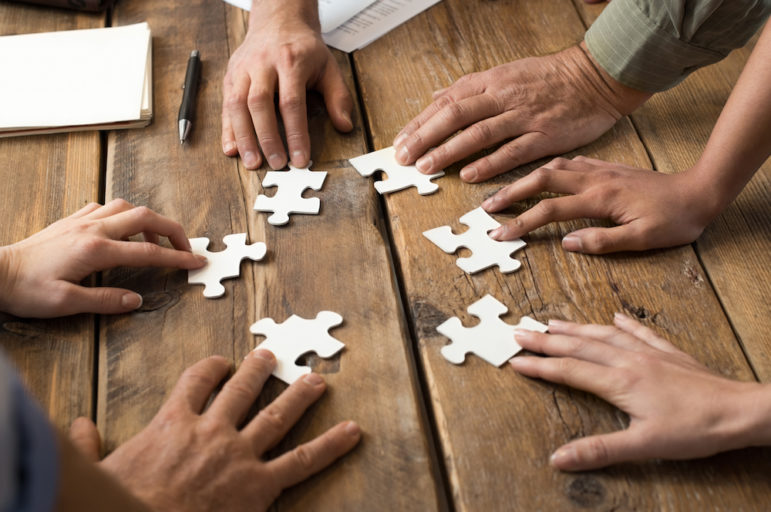 New Models: How Academics, Nonprofit News and Government are Collaborating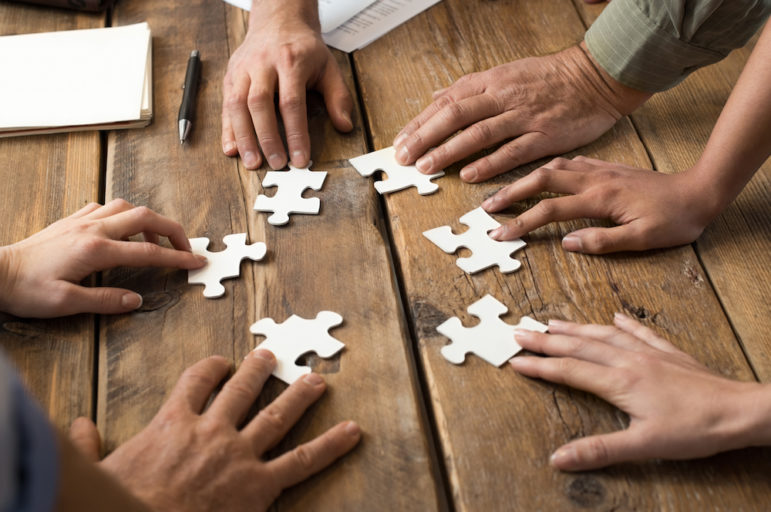 The Global Reporting Centre has launched an ambitious project investigating labor abuse, environmental impact and corruption in global commerce. Hidden Costs brings together award-winning journalists, scholars and major media organizations — the New York Times, PBS Frontline, the Toronto Star, Smithsonian Channel, NBC News, DigitalGlobe and Google News Labs — to undertake investigative-reporting projects.
The money for this $1.9 million journalism project comes not from the Ford, MacArthur or Knight foundations. It's from an organization most reporters have probably never heard of: the Social Sciences and Humanities Research Council.
The research council is an arm of the Canadian government that typically funds literary analyses, sociological studies and anthropological ethnographies, but it seemed to think a motley group of journalists was worthy of support. And it's not the first time.
Two years ago, we formed the Global Reporting Centre at the University of British Columbia as an outgrowth of a weekend workshop called Re-Imagining Global Reporting. The workshop, funded primarily by the Canadian research council, enabled us to bring journalists and scholars to Vancouver to identify problems of international reporting, brainstorm solutions, and explore what a small, independent organization like the Global Reporting Centre could do to make a difference.
One problem we identified is a fundamental flaw in the foreign-correspondent model of international reporting in which Western journalists parachute into stories abroad, hire local reporters as "fixers" and produce journalism primarily for audiences back home.
Reporters at the workshop who worked as fixers said they felt exploited, had little editorial say and were usually not credited for their contributions. At the same time, the public has no transparency about how the reporting gets done.
As a result of this finding, we conducted the largest survey of global journalists ever done and learned that both correspondents and fixers feel uneasy about such relationships. Our findings, presented at the 2017 Global Investigative Journalism Conference in Johannesburg, have led to introspection in newsrooms around the world.
The next step for us was to look at what might replace the correspondent-fixer model. We are experimenting with what we call "empowerment journalism," in which we deputize people to tell their own stories in their own voices.
Our deputy director, Britney Dennison, identified the issue of alcohol dependence among indigenous people as an important topic but one that is challenging to cover because of the long history of abuse, exploitation and stereotyping by outsiders. So, with academic funding from the Peter Wall Institute for Advanced Studies, we brought indigenous scholars and community leaders together. The idea we came up with was to provide a platform by which people could to tell their own stories about their relationship with alcohol. The resulting digital storytelling platform, Turning Points, will be launched later this year.
Another issue we identified is the lack of nuance in global-affairs reporting. There is a tendency in newsrooms to push for neat storylines and characters — clear narratives with good guys and bad guys. At the same time, reporters are often left to answer an editor's perennial question: "Why would anyone care about this story?"
To counteract these inclinations, we've invited subject-area experts to work alongside leading journalists to share their research and data and provide guidance about areas worth exploring. The specialists keep our reporting in check, and we give them an opportunity to "mobilize" their knowledge.
Evolution in Academic Funding
Canada's Social Sciences and Humanities Research Council has been a global leader in what academics call "knowledge mobilization." Twelve years ago, the council started requiring that all proposals address how new findings would be shared with others. Chad Gaffield, who was president of the council at the time, pushed for the change because, he said, "at the end of the day research that is publicly funded should be shared — not just with specialists in the field but broadly with the public."
Many scholars groan when they get to the knowledge-mobilization section of grant applications, seeing public outreach as secondary to their core research. But Gaffield says a growing number of researchers are coming to realize that "it's better to reach thousands of people than six people in your field. It's a rich way for you to advance your research."
There's also pressure from policy makers to show the public that the work governments and public universities support is relevant. "Every time we have the Congress of the Humanities and Social Sciences, you have a (newspaper) piece … talking about the titles of the more easily lampooned papers," Charles Ungerleider, an education sociologist, told me. "The public would, in turn, say, 'My money went to that?'" Ungerleider, who has also served as a politician in Canada, sees knowledge mobilization as a way "to build public support to enhance research funding."
American counterparts of the Canadian research council have followed suit in pushing for research that's relevant to the public. The US-based Social Science Research Council and the National Endowment for the Humanities have both supported documentary and journalism projects targeted to broad audiences.
For instance, Measure of America is a multimedia documentary, funded by the Social Science Research Council, that fosters public debate about health, education and standards of living in the United States. Home Stories is an NEH-funded digital storytelling project that empowers immigrant youths to tell stories about belonging, identity and their sense of home. The NEH documentary Through Deaf Eyes, about deafness in America, aired on PBS and earned the Alfred I duPont-Columbia Journalism Award, the highest honor in broadcast journalism.
In Australia, the Commonwealth Scientific and Industrial Research Organization gave funding five years ago to a group of journalists to start The Conversation, a website that publishes scholarly essays meant for nonacademic audiences. Many of the essays have been republished by mainstream media organizations. The website has been franchised in seven other countries, in some cases supported by similar academic-funding agencies.
What this kind of academic funding means for reporters is that, with the right approach and partnerships, they can do journalistic projects that embrace the complexities that scholars value.
That's what we have done with Hidden Costs in bringing award-winning journalists together with leading economists, geographers and political scientists who have spent their careers studying supply chains. The value to journalism is that the reporting can be imbued with academic rigor, and the scholars can help guide the reporters if they go astray. Academics, in turn, have a chance to "mobilize" their research and may have access to useful data gathered through investigative-reporting techniques.
Rethinking Past Approaches
A recent study by the Shorenstein Center on Media, Politics and Public Policy at Harvard University found that news organizations hoping to persuade philanthropy to finance their work face significant problems. The center's analysis of nonprofit media enterprises found that the rush by foundations to support a few high-profile journalism organizations has left vast "news deserts" in many places.
Many of the major nonprofit media ventures have re-created the national newsrooms of yore, in which top journalists had the time and resources to dig. The approach has led to some excellent policy-changing national reporting. The flip side, however, is that many regions — both local and global — have been neglected.
Academic funding can help fill that gap, but there are challenges. Journalists seeking this kind of support generally need to be somehow affiliated with an academic institution.
Such connections are becoming more common, with some of the best investigative-reporting projects based at universities.
Charles Lewis, founder of one of the progenitors of nonprofit journalism, the Center for Public Integrity, is now a professor at American University and runs the Investigative Reporting Workshop. Lowell Bergman, a former 60 Minutes producer of The Insider fame, is now a professor at the University of California at Berkeley. There, he founded the Investigative Reporting Program, which has produced award-winning articles and documentaries. Patti Sonntag, a former managing editor at The New York Times, recently founded the Institute for Investigative Journalism at Concordia University in Montreal, which is producing nationwide investigations in collaborations with universities across Canada.
These and other university-based reporting efforts have produced excellent journalism while also providing mentorship to students, thereby grooming the next generation of journalists.
Our center grew out of a teaching effort, the International Reporting Program. The program was created with a $1 million grant from businesswoman named Alison Lawton, who wanted to support reporting on global issues that are not well covered. The program has enabled more than 100 students to do major reporting projects with media partners including the New York Times, the Guardian, the Globe & Mail, CBS News, Vice News and Al Jazeera. Students' projects have earned many top awards, including the Emmy for Best Investigation. Now backed by both academic and philanthropic funding, the course has expanded into the Global Reporting Program, which brings journalism and policy schools around the world together to collaborate on challenging reporting projects.
Toward Greater Impact
Government-supported academic funding is no panacea for problems plaguing journalism today. Much of the muckraking we journalists do is holding bureaucracies to account, so receiving funds from the very governments we are scrutinizing could lead to conflicts of interest, if not outright conflicts.
For the most part, though, academic-funding agencies respect academic freedom and the independence of grant recipients.
Deeper problems can emerge when political winds change. In Canada, during the years when the Conservative politician Stephen Harper served as prime minister, academic funding was overtly curtailed, with cuts made to the budget of the social-sciences research council and restrictions placed on scientific research.
In the United States, the NEH and its sister agency, the National Endowment for the Arts, have been targets of the culture wars for decades, threatened regularly with funding cuts or outright closure. President Trump reprised those threats when he took office, but Congress renewed funding for both agencies. The White House's appointment of Jon Parrish Peede, a respected scholar with experience in government-funded research, as chairman of the NEH has allayed many concerns in academic communities, at least for now.
The bottom line is that independent nonprofit journalism organizations need to find diverse sources of funding. For Hidden Costs, we are matching the $1.9 million in funding from the Canadian research council with support from partner universities, foundations and news organizations.
For media companies, there is an opportunity to double reporting and production budgets for major journalism projects by working with us. For philanthropies, we are a safe bet, with money in the bank and high-level partners secured. And for academic-funding agencies, efforts like ours offer a way to support research that's likely to reach large audiences while using the knowledge to make a real impact.
---
This article was co-published with The Chronicle of Philanthropy. 

Peter W. Klein is the founder and executive director of the Global Reporting Centre, a professor at the University of British Columbia, and a longtime journalist with CBS News's 60 Minutes, ABC News and New York Times TV.