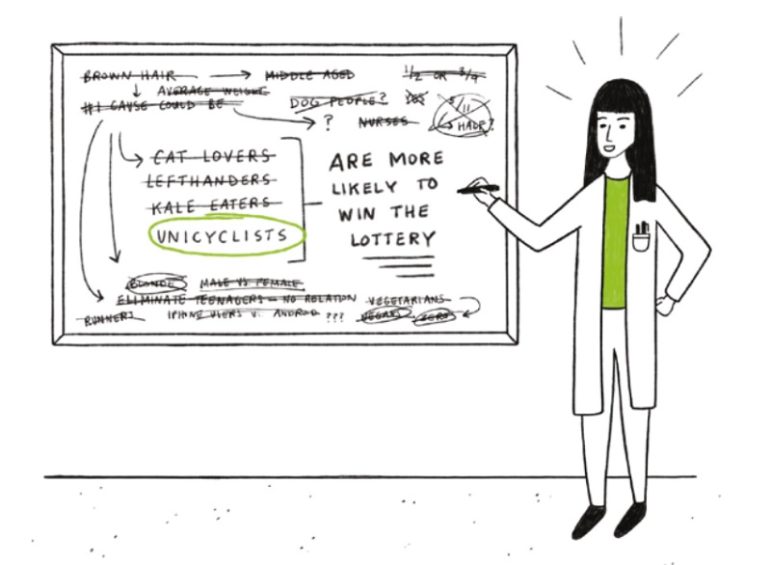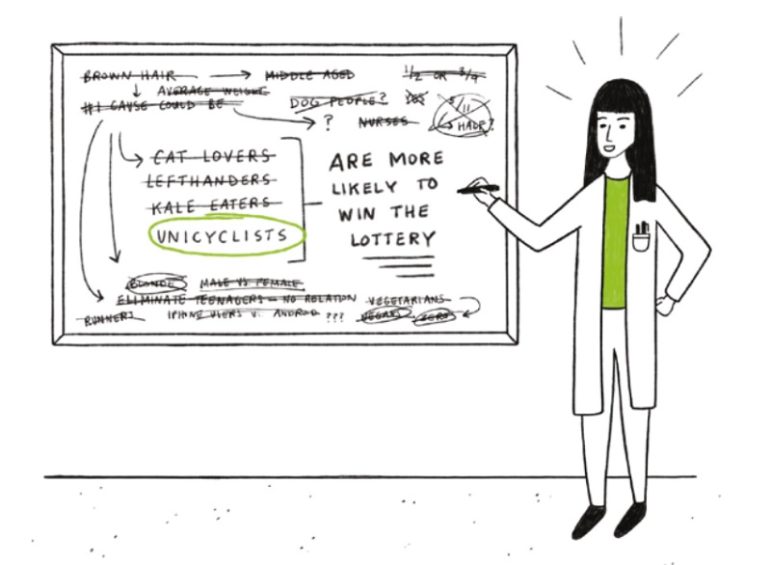 GIJN's Data Journalism Top 10: London's Murder Hotspots, Hungary's Media Monopoly, Data Journalism's Fallacies
What's the global data journalism community tweeting about this week? Our NodeXL #ddj mapping from November 26 to December 2 finds @VRCCrimCam mapping London's medieval murder hotspots, @geckoboard illustrating common data fallacies to avoid, @ddjournalism teases the beta launch of the Data Journalism Handbook 2.0, and @GoogleNewsInit displays its data journalism courses.
Mapping London's Medieval Murders
Prof Manuel Eisner, who directs the Violence Research Centre at the University of Cambridge's criminology department, took nine years to pore over surviving Coroners' Rolls from the first four decades of the 14th century to figure out the trend of crimes way back when. Among the murders, one man was killed for throwing eel skins on the street for sale and another was killed for stealing a tunic.
Google's Data Journalism Lessons
The Google News Initiative's Training Center has 15 lessons on data journalism, ranging from learning how to diagram a disaster and its response to using tilegrams to visualize data. Have fun exploring!
https://twitter.com/DagmedyaVeri/status/1068142501167591425
Data Fallacies to Avoid
This illustration on common mistakes when studying, analyzing and interpreting data may have been produced earlier in March but the advice is evergreen. Explore more on these common fallacies and real-life examples here. Want to pin up the poster in your workspace? Download it here.
https://twitter.com/ClearStoryData/status/1069685233111494656
Beta Launch: Data Journalism Handbook 2.0
Looks like the beta version of the Data Journalism Handbook (Second Edition), by the European Journalism Centre in partnership with the Google News Initiative, will be launched online soon. Watch this space.
https://twitter.com/ddjournalism/status/1067348597690130432
Hungarian Media Monopoly
Last week, 476 media outlets became parts of a new Hungarian media holding controlled by pro-government forces. Center for Media, Data & Society fellow at the Central European University, Attila Bátorfy prepared an infographic to show how the ownership of these outlets have changed. (In English and Hungarian)
https://twitter.com/GezaKovacsDobak/status/1070053524204126214
UK: Uncounted Homeless
An investigation by HuffPost UK showed that the government was providing data on nationwide levels of homelessness by using a rough count on just one night of the year in autumn, resulting in largely inaccurate data.
https://twitter.com/jessbrammar/status/1065208360264454144
AI and Journalism
In an era where artificial intelligence  is becoming more and more a part of communication processes and decisions, journalism has to cope with adopting automated processes in news production and using AI responsibly. Hans-Bredow-Institut researcher Wiebke Loosen writes about the advances in robot journalism. (In German)
https://twitter.com/BredowInstitut/status/1067787844217962497
Turkey: Educating Syrian Kids
The European Union has been promoting the integration of Syrian children into the Turkish education system since the influx of Syrian refugees in Turkey. Dokuz8haber analyzes the data to gauge the success of these efforts. (In Turkish)
https://twitter.com/dokuz8haber/status/1067845105527201793
Barcelona's Economic Inequality
Barcelona's two districts Pedralbes and Ciutat Meridiana may only be a bit more than 10 kilometres apart, but their economic wealth has a gap as wide as New York's compared to Medellin. Fundació Periodisme Plural shows the state of economic inequality in Spain's capital city using infographics. (In Catalan).
German Judicial Districts
Spiegel Online's Marcel Pauly uploaded data on the judicial districts in Germany that have existed since 2013, which had been used for a story looking into which district hosted Germany's toughest judges.
https://twitter.com/marcelpauly/status/1067170522813874176
---
Thanks, once again, to Marc Smith of Connected Action for gathering the links and graphing them.


Eunice Au is GIJN's program coordinator. Previously, she was a Malaysia correspondent for Singapore's The Straits Times, and a journalist at the New Straits Times. She has also written for The Sun, Malaysian Today and Madam Chair.
For a look at Marc Smith's mapping on #ddj on Twitter, check out this map.