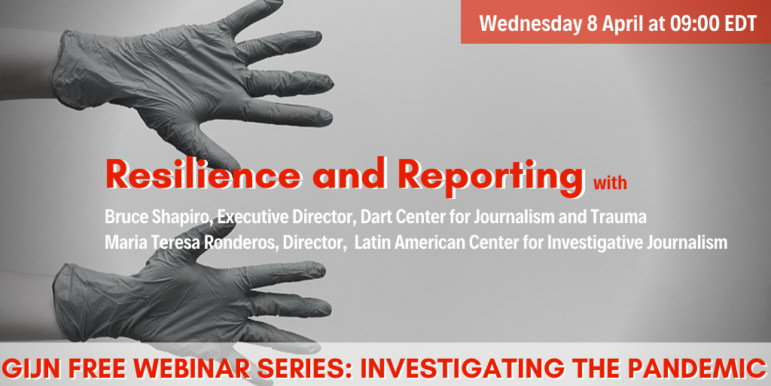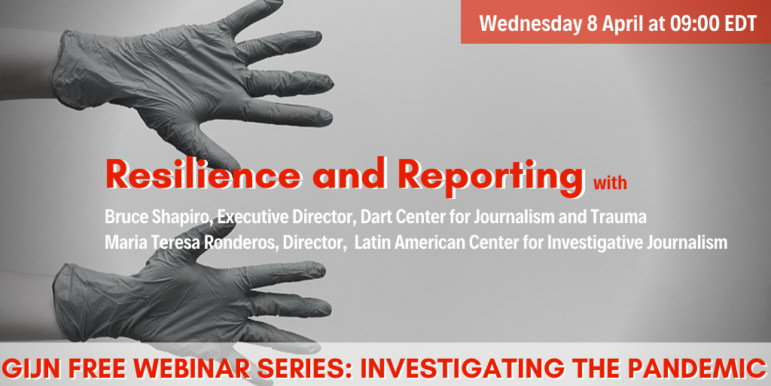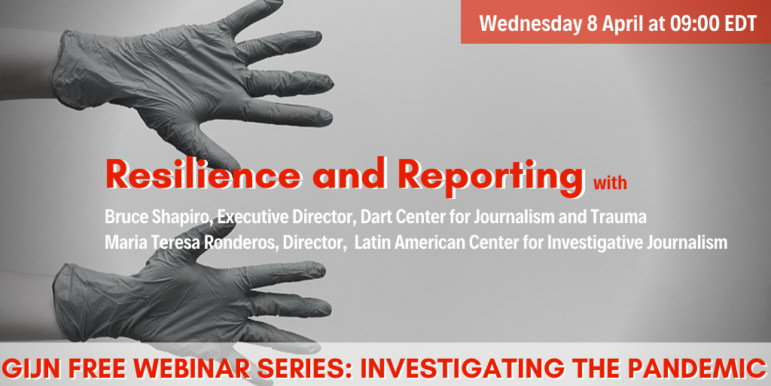 Editor's note: This webinar has now taken place. You can see the recording on GIJN's YouTube channel.
The second GIJN Webinar in our Investigating the Pandemic series, Resilience and Reporting, looks at how journalists can stay healthy and sane while covering the pandemic. Reporting traumatic events requires knowledge, skill, and support. This webinar will offer insights into the awareness that journalists need for their own mental well-being, to support their colleagues, and to improve their reporting. It will offer practical tips to meet these challenges and you will have a chance to ask questions.
Both speakers bring extensive experience with journalists dealing with trauma. Bruce Shapiro is executive director of the Dart Center for Journalism & Trauma at Columbia University in New York and a GIJN board member. Colombian journalist Maria Teresa Ronderos is former director of the Open Society Foundations' Program on Independent Journalism and, in a range of positions, she has worked to protect the lives of journalists in danger.
This one-hour webinar is free and designed for journalists interested in investigating the pandemic. It is the second in a GIJN series, Investigating the Pandemic. Watch our Twitter feed @gijn for details of coming programs.
About the speakers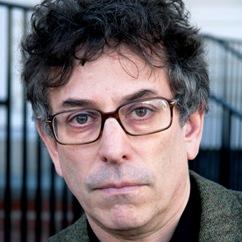 Bruce Shapiro is Executive Director of the Dart Center for Journalism and Trauma, a project of Columbia University Graduate School of Journalism encouraging innovative reporting on violence, conflict and tragedy worldwide. An award-winning reporter on human rights, criminal justice and politics, Shapiro is a contributing editor at The Nation and U.S. correspondent for Late Night Live on the Australian Broadcasting Corporation's Radio National. He is also Senior Advisor for Academic Affairs at Columbia, where he teaches journalism ethics.


María Teresa Ronderos is a Colombian journalist, director and co-founder of the Latin American Center for Investigative Journalism (CLIP), which leads cross-border collaborative investigations that seek to hold power to account. She is a regular columnist for the daily El Espectador and teaches workshops for journalists with the Fundación Gabo, where she also sits on the Board. For almost five years she headed the Independent Journalism Program of the Open Society Foundations, which supports more than 130 media and freedom of expression organisations around the world.