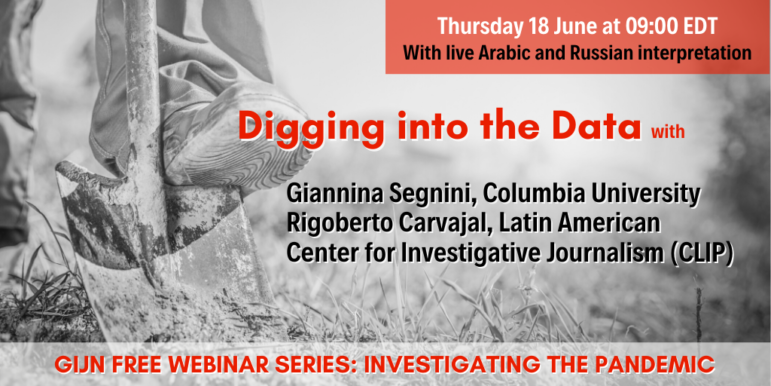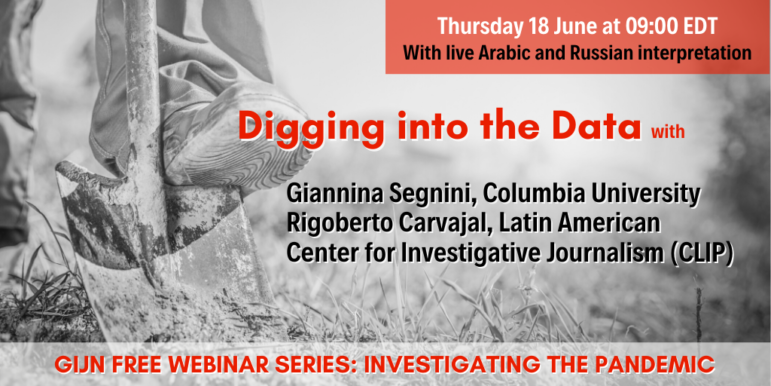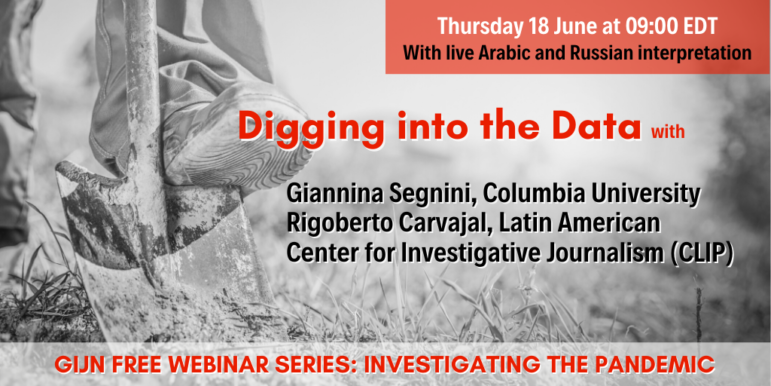 Editor's note: This webinar has now taken place. You can see the recording on GIJN's YouTube channel.
The global pandemic is producing a tsunami of data, and getting a grip on all the numbers is essential. Data journalism can not only fill out an incomplete story but also reveal hidden issues, and it's critical to be able to analyze published data, find new data sources and understand how to work with the numbers. GIJN's latest webinar, Digging into the Data, part of our series Investigating the Pandemic, offers cutting-edge tips from two leading data journalism experts.

Giannina Segnini is Director of the Master of Science Data Journalism Program at Columbia University's Graduate School of Journalism. While head of the investigative team at La Nacion in Costa Rica, her team's investigations led to prosecution of more than 50 politicians, businessmen and public servants, including three former presidents. Segnini has trained journalists across the Americas in data journalism. She's one of the five founding members of The Latin American Center for Investigative Journalism (CLIP, for its acronym in Spanish) and has received several international prizes for her work.

Rigoberto Carvajal works with Giannina Segnini at CLIP. Previously he was the data expert for the International Consortium of Investigative Journalists, where he worked on The Panama Papers and other major investigations. Among his projects was transforming ICIJ's Offshore Leaks database into an interactive web application which lets journalists and the public explore the secretive networks of the offshore world. He is a computer engineer by training and has extensive experience in software development and database administration and analysis.
This one-hour webinar is free and is the thirteenth in a GIJN series, Investigating the Pandemic. Coming soon: investigating pandemic scams with Buzzfeed's Craig Silverman; following the COVID-19 money trail in Africa; and how to survive as a freelance journalist during the COVID crisis. Watch our Twitter feed @gijn and newsletter for future events.
NOTE: GIJN will offer Arabic and Russian interpretation for this webinar.