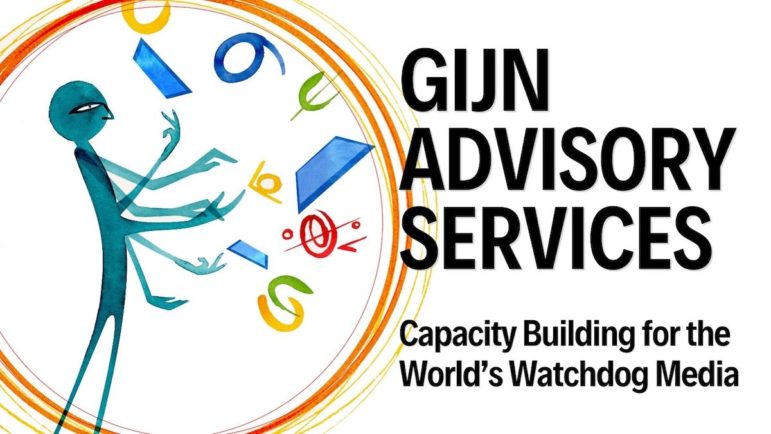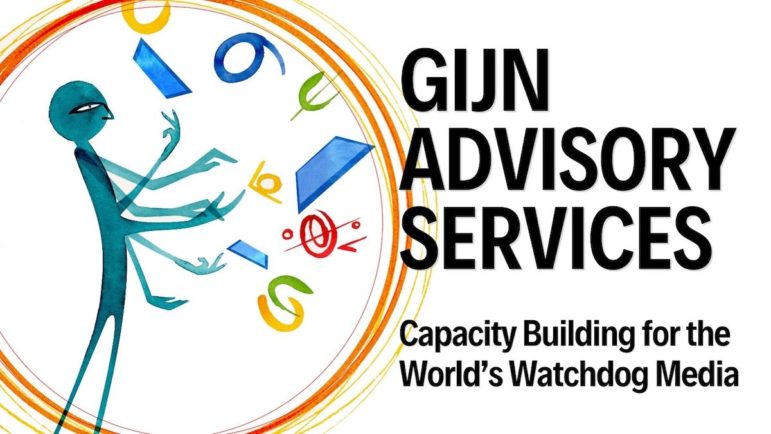 GIJN Launches New Advisory Services for Watchdog Media
Read this article in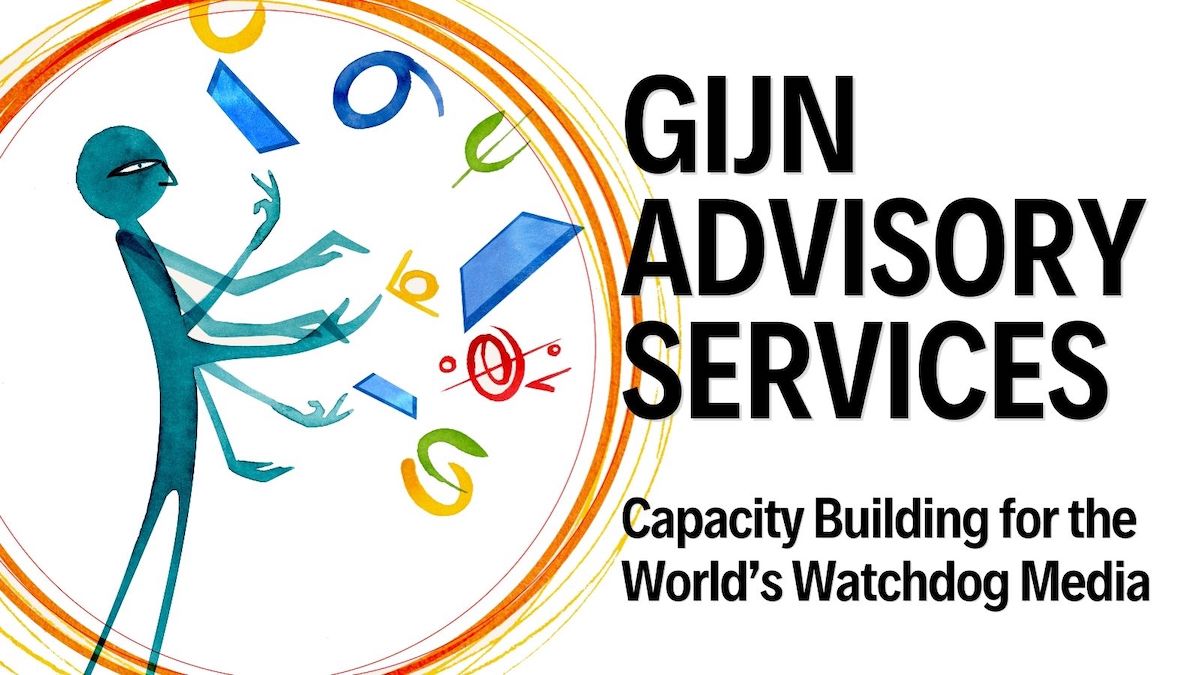 Watchdog journalists, despite being some of the world's most determined and enterprising reporters, face multiple challenges, especially those working in repressive environments. They need support. GIJN's mission is exactly that: to strengthen and spread in-depth watchdog journalism, and we're always thinking about how to improve and increase that support. So we're pleased to launch GIJN Advisory Services for easier access to our expanding services, including a raft of new tools and resources.
GIJN Advisory Services includes our Help Desk, which responds to thousands of queries each year. Among the areas we consult on are investigative techniques, online research, data analysis, and finding sources and colleagues around the world. For this we rely on our extensive global network of journalists and experts, including GIJN's 211 member organizations in 82 countries. In addition, our Resource Center provides more than a thousand tipsheets, reporting guides, and instructional videos, available in multiple languages. 
These services are now enhanced with a range of new resources on business and management, legal support, and safety and security, including in-depth assessments of watchdog media organizations. GIJN can offer these enhanced services thanks to partnerships with outstanding and globally recognized organizations. 
Thanks to our partnership with the Media Development Investment Fund (MDIF), GIJN can offer expert advice on the business side of journalism. MDIF has extensive experience in supporting independent media worldwide with tailored technical assistance and advisory services of its own. GIJN Advisory Services will refer selected watchdog media organizations to MDIF for advice about such issues as revenue diversification, effective management techniques, and sustainability strategies.
Legal Defense — GIJN is pleased to offer free legal defense to selected watchdog media organizations, thanks to a partnership with Media Defence, a nonprofit that provides legal support to media organizations worldwide. GIJN will first assess an organization's need for services related to legal defense.  
Legal Services — Additional legal support is available thanks to our partnership with the Cyrus R. Vance Center for International Justice, a nonprofit that provides pro bono legal representation to journalists and civil society organizations worldwide. For GIJN-referred watchdog media, the Vance Center offers pre-publication or pre-broadcast review (to media organizations who fulfill specific criteria); contract review and negotiation; and registration as a nonprofit or NGO.  
Safety Training and Resources — Watchdog reporters are on the front lines of an unprecedented, global attack on the media. To help our colleagues, GIJN has partnered with the ACOS Alliance (A Culture Of Safety), so that investigative journalists can better access state-of-the-art safety and security advice and training. The ACOS Alliance is a coalition of more than 120 media organizations, journalist associations, and press freedom NGOs working to embed a culture of safety within journalism.
Cybersecurity — Digital security is essential for journalists today, and for investigative journalists in particular. GIJN is working with an expert team at the Ford Foundation to adapt Ford's Cybersecurity Assessment Tool (CAT) for use by watchdog journalism groups. GIJN and Ford are working on a journalism-focused version of the CAT, which we expect to be available shortly. Until then, Ford has generously made available its CAT, which offers an online diagnosis and recommendations for an organization's cybersecurity strength and resiliency. 
Managing Stress and Trauma — Watchdog reporting is a tough job, and the stresses can take their toll. To help address this, GIJN has partnered with the Dart Center for Journalism and Trauma, a project of Columbia University's Graduate School of Journalism. Through the Dart Center, media organizations and independent journalists can access advice and training, and a network of experts on psychological trauma and stress. 
GIJN is offering in-depth assessments of watchdog media to help build capacity. The Investigative Journalism Media Assessment Program (IJ-MAP) provides evaluations of a media organization's structure and capacity, from newsroom basics to revenue diversification. Producing strong watchdog journalism is demanding, often leaving little time to address an organization's strengths and weaknesses and to assess what is needed for future success. Among the areas we can help on: investigative methodology, structure and management of watchdog reporting, data gathering and analysis, distribution and digital outreach, financial management, and leadership. 
To kick off IJ-MAP, GIJN is offering three media outlets in Asia this free, in-depth assessment of their journalism and organization, as well as follow-up with expert advice in priority areas for support. Please note the deadline for applications is 30 June 2021. See here for further information and an application form.
For general assistance or help on one of the above areas, contact us at the GIJN Help Desk.