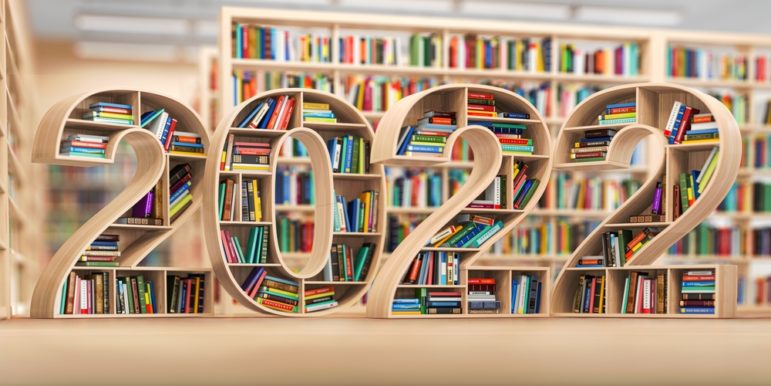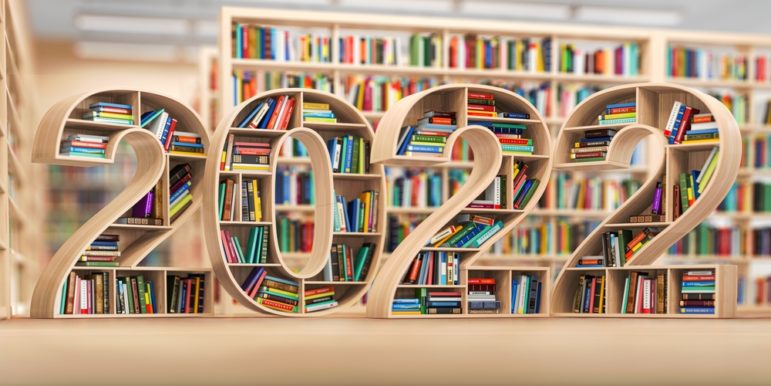 GIJN Bookshelf: 7 Investigative Titles to Read in 2022
Read this article in
Recent years have seen a bumper crop of books by, or about, investigative journalists. The best dig deep into an ongoing scandal, where a reporter who has uncovered a story is then given the time and space to deeply report their findings in a book. Others are powerful for showing us inside the world of a particular investigative journalist, or a moment in history.
This latest installment of the GIJN Bookshelf contains titles that have come across the desks of GIJN's international team, with stories from the United States, Malaysia, Malta, Hong Kong, and Peru.
We have used fairly broad parameters for the books that made it onto this list: there are those written by or about investigative reporters – from the big names like Watergate star Carl Bernstein and civil rights icon Ida B.Wells, to a book about the investigative reporter Daphne Caruana Galizia, who was murdered in a car bomb attack in Malta. 
This list also includes a stirring collection of essays written by the reporters who covered the Hong Kong extradition law protests from the frontlines. And there is a publication about organized crime and the coronavirus, which isn't written for or by journalists in particular, but which is bound to pique the interest of investigative writers who are interested in how the pandemic has become a lucrative business opportunity for the corrupt.
Finally, we're pleased to feature two books published by investigative reporters: from Peru, where journalists uncovered a huge vaccination scandal that brought down a president, and from a French reporter who dug into what really happened to Malaysian Airlines Flight 370, which disappeared mid-flight in 2014. Titles were published between 2020 and 2022.
---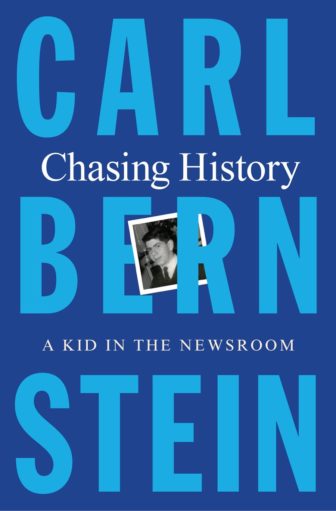 By Carl Bernstein (January 2022)
Carl Bernstein is one of the world's most famous investigative reporters, one half of the Pulitzer Prize-winning duo whose investigation into the Watergate scandal helped lead to the downfall of a US president. But this memoir starts at the beginning: how a too-short, too-young, academically failing, and freckly young boy elbowed his way into a newspaper office begging for a job. It was love at first sight. When he was eventually let in, the door "opened into another universe. People were shouting. Typewriters clattered and chinged. Beneath my feet, I could feel the rumble of the presses," he writes. "In my whole life I had never heard such glorious chaos or seen such purposeful commotion as I now beheld in that newsroom. By the time I had walked from one end to the other, I knew that I wanted to be a newspaperman." 
Bernstein would go on to become a heavyweight among investigative journalists, and the book chronicles "the Kennedy era, the swelling civil rights movement, a slew of grisly crimes… and American bedlam," the publishers say. Jill Abramson, from The New York Times Book Review, called it "a eulogy for print newspapers… a passionate reminder of exactly what is being lost."
By Paul Caruana Galizia (February 2022)
Maltese investigative reporter Daphne Caruana Galizia was no stranger to threats. In the years that she had investigated corruption and organized crime, her house was set on fire, her dogs were killed, and she was subjected to libel suits and having her assets frozen. Her son, Paul Caruana Galizia, the author of this book and also a journalist, said her work saw her investigate "neo-Nazis, drugs and arms traffickers, presidents, prime ministers, and judges." This story begins with the phone call that told him that his mother had been murdered: killed by a car bomb set under her vehicle. This reportedly happened after the woman dubbed a "one-woman WikiLeaks" wrote a final blog post that warned: "There are crooks everywhere you look now. The situation is desperate." 
This book tells how Caruana Galizia, together with his two brothers and father, began "a personal quest to discover who was responsible for Daphne's murder and who stood to profit from ending the life of a journalist whose courage and determination threatened the powerful with the truth."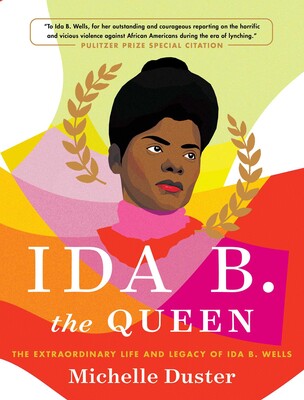 By Michelle Duster (2021)
Ida B. Wells, who was born into slavery in 1862, was a reporter, editor, newspaper owner, and eventually, a globally-renowned investigative reporter. She is best known for her  long commitment to documenting the lynchings of African-Americans in the years after the abolition of slavery.
"Time and time again, she found that the victims were misidentified scapegoats targeted to be punished for a crime that was committed by someone else or swept up in an act of terror intended to institute social control over unwanted Black communities and neighbors," author Michelle Duster, who is Wells' great-granddaughter, writes in the book. 
In this personal account, Duster recalls the portrait of Wells that hung on her living room wall when she was growing up. And she dedicates the book to her great-grandmother – who was awarded a posthumous Pulitzer Prize for her work –  "for being a trailblazer… who refused to be quiet, who held her head high, and who challenged systems in order to make this world a better place for everyone." Forbes called the book "visually stunning," while Refinery29 said it shows "why Ida B. Wells is an icon for all seasons."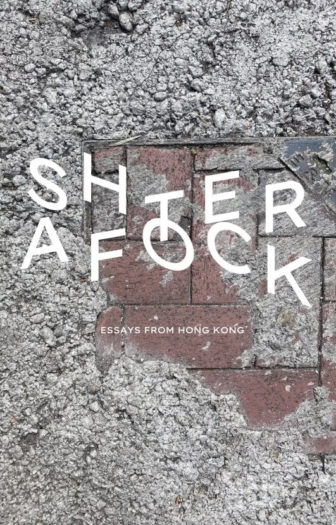 By Holmes Chan, Karen Cheung, Elaine Yu, Sum Lok-kei, Rachel Cheung, Hsiuwen Liu, Ezra Cheung, Nicolle Liu, Jessie Pang and two anonymous contributors. Edited by Holmes Chan. (May 2020)
In 2019, protests swept through Hong Kong over a controversial extradition law: as citizens rallied, and a university campus became a battlefield, the world looked to see how China would handle the demonstrations as well as the reporting about them.
This collection contains the essays of a dozen young reporters who were telling the story of the chaos enveloping the city and the crackdown that accompanied it, while reporting for the Hong Kong Free Press, CNN, the South China Morning Post, and others. Taking a step back after the unrest, they each penned a different essay, all of which comprise this insightful anthology. The editors say the book – which is hard to find outside of Hong Kong – shows how these reporters "try to find meaning in chaos, revisiting key moments that profoundly changed the city — and themselves." One citizen reviewer said the collection is an "extraordinary chronicle of a moment in a movement," while Gina Anne Tam in the Los Angeles Review of Books called it a "strikingly original work." While the protests took place in 2019, the experiences of these reporters and the dismantling of press freedom in the city since then suggest this remains a powerful read, offering a snapshot of the moment that everything changed.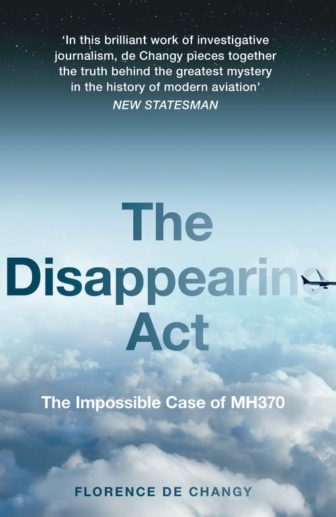 By Florence de Changy (February 2021)
It was the middle of the night in March 2014 when Malaysia Airlines Flight 370, traveling from Kuala Lumpur to Beijing with 239 people on board, disappeared from radar screens and, seemingly, into thin air. Florence de Changy covered the plane's disappearance – and the ensuing chaotic international investigation – for the French broadsheet Le Monde. Drawing on interviews, testimony, and independent investigative reports, de Changy uses this book to "offer her own explanation" on the fate of flight MH370, as part of what the New Statesman calls an "eerie yet brilliant work of investigative journalism… [that] pieces together the truth behind the greatest mystery in the history of modern aviation." Ghyslain Wattrelos, author and spokesperson for the families of the missing MH370 passengers, said the book "hints at an international cover-up where our loved ones have just been collateral damage… This book brings us closer to the truth than we have ever been."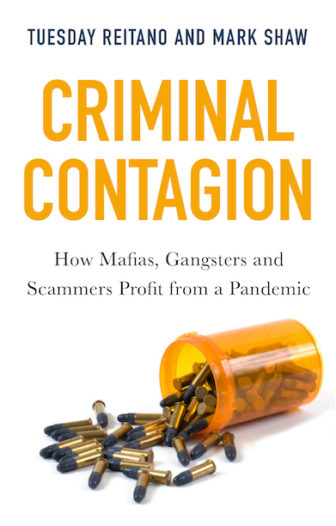 By Tuesday Reitano and Mark Shaw (April 2021)
The coronavirus pandemic has changed the world as we know it, with far-reaching implications for our political systems, our health networks, and our societies. But, as the experts behind this book attest, organized crime is nothing if not nimble-footed and ready to quickly exploit such a global opportunity. 
The authors set out some of the ways the pandemic became a money-making opportunity of colossal proportions: from fake remedies and counterfeit drugs to the trafficked wildlife used in traditional medicine, from booming cybercrime opportunities to a lack of safeguards for children, leaving them open to exploitation. The takeaway? The pandemic has been a boon for some of the world's worst criminals, who wasted little time finding "new routes for illegal commodities, from narcotics to people."
Written by the director and deputy director of the Global Initiative Against Transnational Organized Crime — the book explores how "shortages, lockdowns, and public attitudes have brought the underworld and upper world closer together," and the long-term implications of these changes in the world's largest illicit economies. While not a book written by investigative journalists, or particularly, for them, we thought this one would appeal to muckrakers digging into organized crime and corruption on their turf.
Criminologist Louise Shelley calls the book "Critical reading for those seeking to understand and address the diverse and costly human consequences of Covid-19."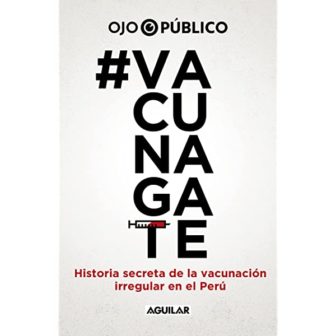 By an OjoPúblico team of Nelly Luna Amancio, David Hidalgo, and Gloria Ziegler, with eight investigative journalists from the region. (September 2021)
When COVID-19 reached Latin America, the virus tore through Peru at a terrifying pace. The country became one of the most badly affected in the world relative to the size of its population. As the government struggled to get a grip on the crisis, deaths mounted. When the team at investigative outlet OjoPúblico started to investigate, they found that a select group of 400 individuals, including business leaders, medical workers, and public officials — including then-President Martín Vizcarra — had been allowed to jump the line and receive the vaccine outside of a clinical trial. The team exposed what was happening in Peru, and then carried on to dig into similar vaccine inequities across the continent. The resulting book, published in Spanish, chronicles one of the greatest scandals to emerge from the pandemic. You can read the GIJN story about the broader "vacunagate" investigation here.
What else should be on our bookshelf? We hope to do more book reviews by our global team, so we'd love to hear your suggestions for what they should pick up. Email us at hello@gijn.org.
Additional Resources
How They Did It: Solving the Mystery of Who Killed Sweden's Prime Minister
GIJN Bookshelf: A Dozen Books for Muckrakers in 2021
Becoming Bellingcat: An Excerpt from Eliot Higgins' New Book
---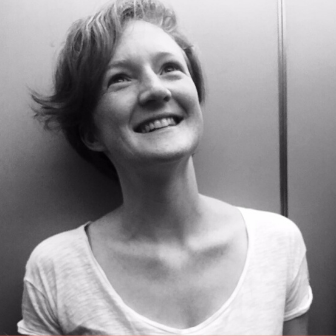 Laura Dixon is GIJN's associate editor and a freelance journalist from the UK. She has reported from Colombia, the US, and Mexico, and her work has been published by The Times, The Washington Post, and The Atlantic, among others. She has received reporting fellowships from the International Women's Media Foundation and the Pulitzer Center for Crisis Reporting.