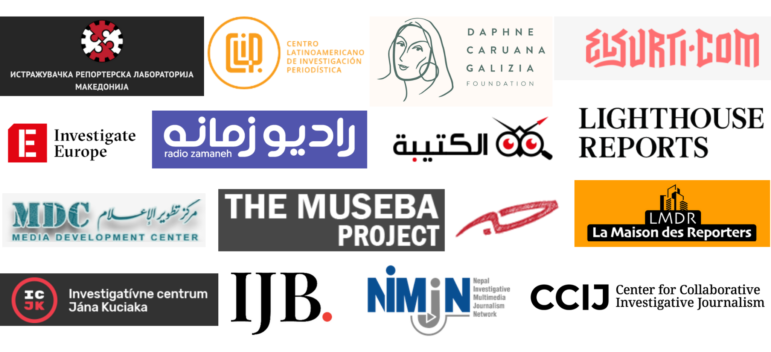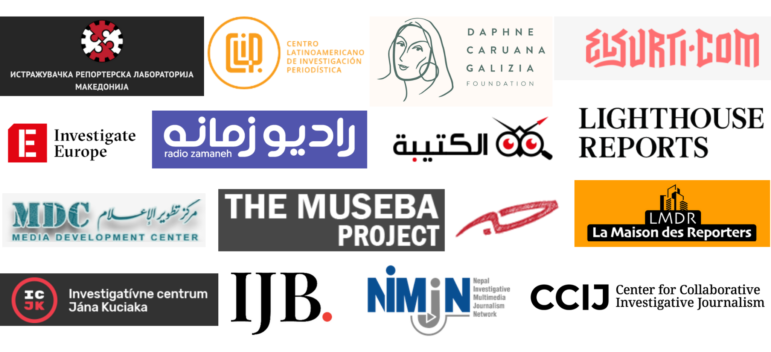 From Paraguay to Palestine: 16 New Journalism Groups Join GIJN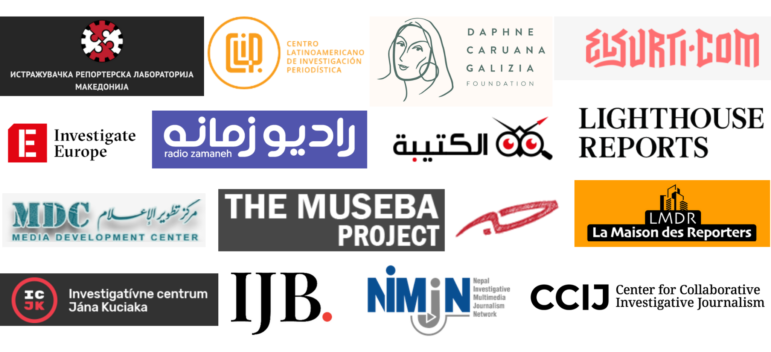 At a time of attacks on independent media and democratic principles around the world, the Global Investigative Journalism Network is delighted to welcome 16 new member organizations — all of which are bravely advancing watchdog reporting and free speech.
The groups include our first two members in Francophone Africa and three new members in the Middle East/North Africa. They range from investigative newsrooms and media development groups to university-based centers and cross-border networks.
We are especially pleased to welcome members from six previously unrepresented countries: Cameroon, Malta, Paraguay, Palestine, Senegal, and Slovakia. Other groups we proudly add to our network are based in Canada, Costa Rica, Germany, Jordan, Nepal, North Macedonia, The Netherlands, Tunisia, and the United States.
The new members were approved by a unanimous vote of the GIJN Board of Directors on December 15, and were selected from a pool of 82 applicants. These admissions now grow GIJN's global network to 227 member organizations in 88 countries. (For a full listing, please see our membership directory.)
Membership in GIJN is open to nonprofits, NGOs, and educational organizations, or their equivalent, that actively work in support of investigative reporting and related data journalism.
Please join us in welcoming our newest members to GIJN:

7iber (Jordan) is the leading independent media platform in Jordan, and produces in-depth journalism on public interest issues affecting Jordanian and Arab affairs. Founded in 2009, 7iber produces multimedia features, data projects, video features, analytical articles, and investigative reports on such issues as water, refugees, and marginalized citizens.

Alqatiba (Tunisia) is an online news magazine focused on investigative journalism, data journalism, and storytelling. Recent investigative projects have focused on migration, corruption, resources, arms trafficking, and more. Founded in 2019, Alqatiba is part of an NGO, Taqallam for Freedom of Speech and Creativity, that is dedicated to fighting corruption, enhancing transparency, defending democracy, and promoting gender equality.

Center for Collaborative Investigative Journalism (US) brings together investigative reporters, visual storytellers, and data scientists to produce impactful investigations on global issues. With contributors in 35 countries, CCIJ focuses on cross-border issues, such as Why 1 billion people still lack access to clean water in 2021. Founded in 2019, CCIJ also conducts workshops on accountability issues.

Centro Latinoamericano de Investigación Periodística (Costa Rica) has coordinated groundbreaking projects on public interest issues in Latin America, utilizing cross-border collaboration, data journalism, and on-the-ground reporting. Formed in early 2020, CLIP (the Latin American Center for Investigative Journalism) focuses on complex investigations and reporter development, and has already achieved significant impact in exposing disinformation, environmental exploitation, and abuses of power.

Daphne Caruana Galizia Foundation (Malta) is devoted to ensuring justice for the 2017 assassination of Maltese journalist Daphne Caruana Galizia while supporting efforts to protect investigative reporters. Formed in 2018, the foundation advocates for an end to impunity for attacks on journalists, and collaborates on investigative projects such as this 2021 passports-for-cash scheme, the Passport Papers.

El Surtidor (Paraguay) is an independent news organization that holds powerful officials to account. Founded in 2016, its newsroom has produced investigations on climate change, church-state conflict, gender inequality, disinformation, deforestation, and state capture. El Surtidor's team includes reporters, editors, designers, and illustrators, who use visual graphics to reach younger audiences on social media.

Investigate Europe (Germany) is a cooperative that produces cross-border investigations on European issues. Publishing both with national media partners and on its own channels, the group has produced 18 investigations with partners in 25 countries. Formally launched in 2019, Investigate Europe focuses on wide-ranging projects that include COVID-19, migrant abuse, energy, and care of the elderly.

Investigative Center of Jan Kuciak (Slovakia) is a collaborative newsroom that investigates corruption and organized crime in Central Europe. Established in 2018, and named in honor of slain journalist Jan Kuciak – and following his courageous example – ICJK is a member of the Organized Crime and Corruption Reporting Project  and investigates issues such as money laundering, cross-border crime, and abuse of public funds.

Investigative Journalism Bureau (Canada) is a collaborative newsroom that teams up professional and student journalists with academics to tell in-depth, public interest stories. Formed in 2020 at the University of Toronto's School of Public Health, IJB also works to train the next generation of watchdog reporters. Its projects include Generation Distress, a look at the mental health crisis facing Canadian young people.

Investigative Reporting Lab (North Macedonia) is a nonprofit newsroom focused on corruption, crime, and governance in North Macedonia and the Balkans. Founded in 2017, IRL's team is notable for its female leadership and young staff, and for its commitment to innovative watchdog storytelling. Recent projects have been published in partnership with OCCRP and focused on disinformation, hazardous energy, and COVID-19 antibody tests.

Lighthouse Reports (Netherlands) builds newsrooms around urgent public interest topics and publishes collaborative investigations in multiple formats with its partners. The group uses freedom of information laws, open source reporting, data journalism, and other techniques. Since 2019, the group has built six newsrooms and worked with 70 media outlets on such topics as abuse of migrant workers, corruption, and the climate crisis.

La Maison Des Reporters (Senegal) is a nonprofit that empowers reporters to be accountable only to the public, and to take the time they need to complete complex investigations on important issues in West Africa. Formed in 2019, La Maison Des Reporters (The House of Reporters) harnesses a growing network of around 100 journalists across Senegal to focus on long-term, quality journalism.

Media Development Center / Birzeit University (Palestine) provides technical training for mid-career journalists and investigative reporters as part of its mission to help create a free press environment in Palestine. Under the umbrella of Birzeit University, the MDC focuses on developing curricula, publishing research and training manuals, and media literacy. It has also provided investigative reporting grants and held workshops in Egypt, Lebanon, and Jordan.

MUSEBA Journalism Project (Cameroon) is a nonprofit media organization dedicated to watchdog journalism in Central Africa and the Great Lakes region. Founded in 2019, MUSEBA publishes in both English and French. Its projects include international collaborations such as the FinCEN Files as well as covering large-scale corruption, illicit financial flows, human rights violations, and organized crime.

Nepal Investigative Multimedia Journalism Network (Nepal) provides multimedia investigative training and mentorship to help journalists produce collaborative stories. Founded in early 2020, NIMJN has trained hundreds of reporters and provided Nepali journalists with reporting grants to dig into such topics as how COVID-19 has fueled wildlife poaching and social justice issues.

Zamaneh Media (Netherlands) is an independent news site founded in 2005 that serves audiences in Iran and the Iranian diaspora. Based in Amsterdam, Zamaneh Media has expanded its investigative journalism in partnership with other media, with projects on drug company profiteering, questions on the Iranian president's academic credentials, and the black market kidney trade in Iran.
Additional Resources
How to Apply to Become a Member of GIJN
From Kyrgyzstan to Peru: A Record 20 New Members Join GIJN
---


Rowan Philp is a reporter for GIJN. Philp was formerly chief reporter for South Africa's Sunday Times. As a foreign correspondent, he has reported on news, politics, corruption, and conflict from more than two dozen countries around the world.