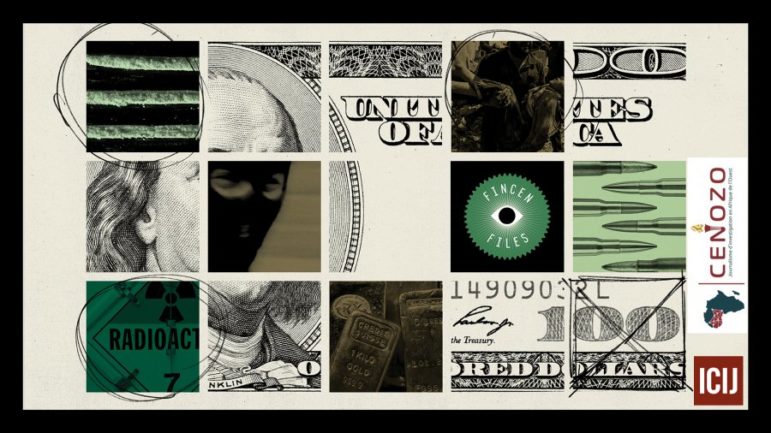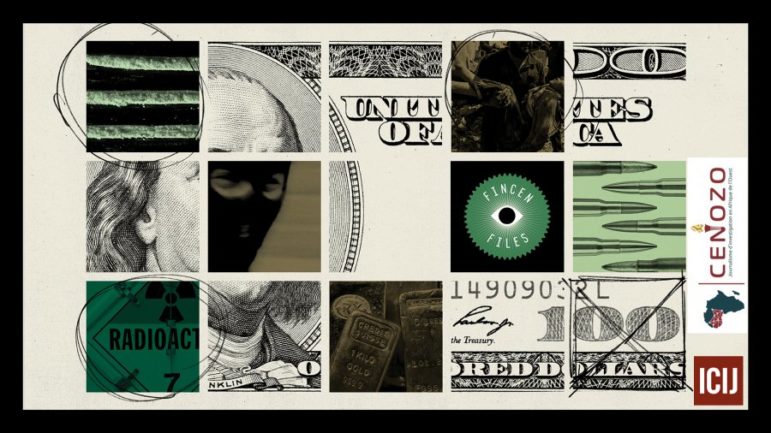 Editor's Pick: 2020's Best Investigative Stories in French
Read this article in
From Ivory Coast and Switzerland to France and Tunisia, GIJN's 2020 picks for French-language investigations continue to underline the crucial role investigative journalists play in pointing out flaws in institutions and highlighting abuses of power. They also illustrate journalism's evolution: Half of them were produced by young, independent journalists, and several were published as part of international collaborations, some with the support of collaborative research networks or grants. They also required the use of open source investigative techniques, data journalism, and public information requests.
Finally, many reveal the complicated links between African and Western countries that have persisted since colonization. Read on to discover the investigations selected by GIJN French Editor Marthe Rubio and GIJN Francophone Africa Editor Maxime Domegni as the strongest of the year.
In Ivory Coast, VICE caused a storm in June when it named then-Defense Minister Hamed Bakayoko (who has since become the country's prime minister) as one of those allegedly involved in a vast cocaine trafficking network. The journalists who carried out the investigation, with the support of the Money Trail Project, described the politician as "a central pawn in cocaine trafficking." This was the third article in their series investigating the drugs trade in the region. Addressing its readers, the magazine wrote: "The coke you so enjoy is not only wreaking havoc in your nose, but also in West Africa." In the middle of an election year, these accusations caused an outcry throughout the region. Bakayoko strenuously denied the reports, saying the allegations "go against my principles and are likely to bring my country into disrepute," and said he is suing the publishers and reporters of the story. 
To carry out this investigation into sexual harassment at the Swiss public broadcaster, the daily Le Temps put three journalists — Célia Héron, Sylvia Revello, and Boris Busslinger — on the case for several months, during which time they collected around 30 testimonies. This in-depth investigation reveals several accusations of harassment and sexual violence within Radio Télévision Suisse (RTS). Its story shows gaps in terms of prevention of sexual violence within RTS. "I tried to alert my superiors, but no one wanted to listen to me," one victim told the journalists, adding that the alleged assailant had been "defended by the hierarchy." While the journalists do not disclose the names of most of the alleged assailants, they do name one: Darius Rochebin, a flagship RTS presenter for more than 20 years, who was hired in August by the French channel LCI. Rochebin has denied the accusations and threatened to sue for libel. The Swiss Broadcasting Corporation (SBC), meanwhile, has launched an independent investigation into sexual harassment at RTS following the Le Temps's story, and suspended two executives.
The Madagascar-based investigative journalist network MALINA, which means "to be vigilant" in the local language, published a story in September alleging that the Belgian company Semlex had used corruption to win a strategic contract to issue ID documents to citizens in the country. Supported by the Organized Crime and Corruption Reporting Project (OCCRP), the investigation also claimed that the company had been accused of being involved in bribery cases in Gambia and the Democratic Republic of Congo. A few weeks after the publication of this investigation, in a separate collaboration, the OCCRP and Jeune Afrique also published a story alleging that the company signed a contract with a firm "owned by two notorious arms dealers" accused of supplying the ex-president's forces during Ivory Coast's civil war. Semlex did not provide a response to the stories but has previously denied wrongdoing, saying it is "the victim of a defamatory smear campaign."
Police violence, racism, and impunity in France were the subject of multiple investigations in 2020 and led to the opening of several judicial inquiries. This story published by David Perrotin, from the French news site Loopsider, is one of the most enlightening and had a powerful impact on French society. Using CCTV footage and amateur videos taken by neighbors, the story reveals how a black music producer was assaulted and racially insulted by three white police officers in his own studio. The story also set out how the attacking police officers established a false official report: claiming self-defense although that narrative was contradicted by the images Perrotin revealed with his story. Published just as protests were flaring up in France against a security law that would restrict the right to film the police, this story created a media storm and was viewed more than 20 million times in 24 hours.
The major international investigation published in September by media outlets around the world  known as the FinCEN Files did not spare Francophone African countries. The Cellule Norbert Zongo de Journalisme d'Investigation en Afrique de l'Ouest (the Norbert Zongo Cell for Investigative Journalism in West Africa, or CENOZO) joined forces with the International Consortium of Investigative Journalists (ICIJ) and journalists from nearly 90 countries, including nearly 20 in Africa. This level of collaboration is a first on the continent in terms of the number of African journalists involved. The investigations revealed how criminals, politicians, and others move money, often secretly and illicitly, around the world. Nearly a dozen investigations from Francophone Africa — Cameroon, Niger, Benin, Togo, Burkina Faso, Ivory Coast, and Senegal — and covering of stories related to gold trafficking, arm deals, and suspicious financial transactions, are available on CENOZO's website.
Freelance journalists Mathieu Martinière and Daphné Gastaldi dug into sexual violence in French sport for the investigative nonprofit Disclose. By scouring local press clippings published since the 1970s, they drew up a list of 77 cases that were under investigation, across 28 different sports. These cases involved 276 victims, most of them under the age of 15 at the time of the incident. Instead of focusing on the perpetrators, the journalists looked at the failures of prevention and protection mechanisms. They revealed that in amateur clubs, volunteer educators who had already been convicted of pedophilia could keep volunteering without facing background checks, while coaches were allowed to work with minors even after being charged or convicted in cases involving sexual violence. This story, published at the end of 2019, sent shock waves through the world of sport. A few days after its publication, the French sports ministry created a special unit to collect the testimonies of those affected by sexual violence in sports. Since its creation, 313 people working in 80 different sports have been accused of rape or sexual assault.
The Nethys case is a corruption scandal that has shaken the Belgian region of Wallonia since 2016, when investigative journalist David Leloup revealed in the weekly Le Vif that fictitious jobs had been created for representatives of the Liège intermunicipal company Publifin. Since then, this case has turned into a political and financial saga. The latest revelations in 2019 by the newspaper Le Soir, which were awarded the Belfius Prize, included the secret sale of three subsidiaries, payment of astronomical compensation to managers, and more. The element that makes our 2020 list is this podcast produced by Le Soir, in which journalists Xavier Counasse, Béatrice Delvaux, Alain Jennotte, and Joël Matriche go behind the scenes of their investigation, explaining to listeners the twists of this sprawling affair. 
French freelance journalist Theo Englebert spent eight months investigating before he found the person he was looking for in a suburb of Orleans, an hour from Paris: Aloys Ntiwiragabo, one of the men most wanted by the International Criminal Tribunal for Rwanda (ICTR) before it was dissolved in 2015. Ntiwiragabo served as an intelligence director during the 1994 Rwandan genocide, was one of the founders of the armed group Democratic Forces for the Liberation of Rwanda (FDLR), and is suspected to have been involved in the genocide, in which up to a million people are believed to have died. To find him, Théo Englebert used open source techniques, filed FOI requests, and used old-fashioned surveillance methods. After publication of his story in Mediapart in July, France's counter-terrorism prosecutor opened a criminal investigation into alleged crimes against humanity and the Rwandan authorities filed an international arrest warrant for Ntiwiragabo. 
The extent of the damage caused by the regime of the former Tunisian dictator Zine El Abidine Ben Ali, who was forced to step down amid protests in 2011, is still being revealed. In January, independent media outlet Inkyfada showed how between 2008 and 2009, two important transactions involving a national airline benefited the presidential family. According to its investigation, the entire company would be run based on the whims of the former head of state: whether that was related to a decision to sell shares to Ben Ali's relatives or whether to buy a new presidential plane. Since the time these suspicious transactions took place, the company has experienced a series of difficulties and financial losses. It is unlikely those responsible will face legal consequences: Tunisia's so-called reconciliation law passed after the fall of the regime has made it possible to bury this case and shelter the key figures involved.
Additional Reading
How They Did It: Tracking Down a Rwandan Genocide Suspect
How They Did It: Exposing Police Violence Against the Yellow Vests
The Tunisian Journalists Who Built a Business Model That Frees Them to Investigate
The French Journalists Behind Trail-Blazing Investigations into Sexual Violence
---

Marthe Rubio is GIJN's French editor and a freelance journalist. She worked on the data team of Argentina's La Nacion and as a Buenos Aires correspondent for Le Figaro and Mediapart. Her work has also been published in Slate and Libération. She is currently based in France.

Maxime Domegni is GIJN Afrique Editor and a freelance journalist. He has worked with Swiss-based Fondation Hirondelle, Dutch organization RNW Media, and the BBC. Maxime is a member of investigative journalism organizations CENOZO, AIPC, and ICIJ. He is based in Dakar, Senegal.