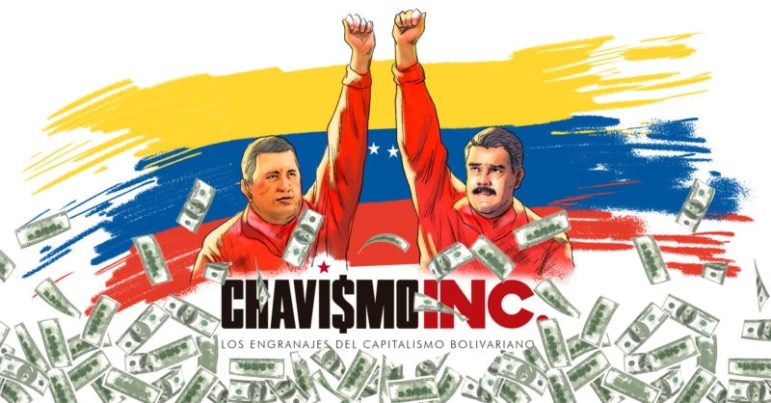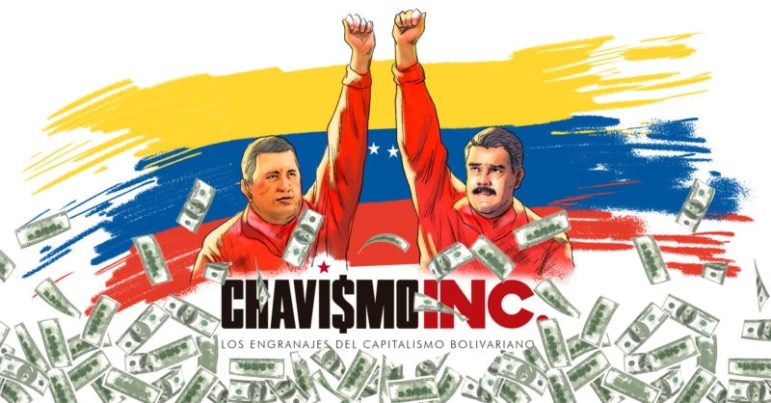 Editor's Pick: 2020's Best Investigative Stories from Latin America
Read this article in
Journalists in Latin America have a lot to teach us. In the pursuit of truth, they sometimes face threats from governments, criminal organizations, and multinational companies due to their stories. Nevertheless, these reporters and editors keep quality journalism in the region thriving, and producing investigations that hold those in power to account.
This round-up highlights some of the top investigative stories produced in Spanish by Latin American media outlets in 2020. To create this list, I focused on deep dive investigations into important but often overlooked topics: stories about femicides in Mexico, COVID-19's impact in the Amazon, and Latin America's untold migrant chronicles.
The stories are told in a variety of formats, from podcast episodes to comics, and showcase the breadth of investigative journalism being published in the region. The reporters whose work is highlighted here are contributing to justice and transparency across Latin America, often using creative and innovative formats.
One of the best investigative pieces I've seen this year, and one that I've come back to several times, is Convoca's interactive comic, A Child with Lead in their Blood Cannot Endure Quarantine. Convoca is a multidisciplinary investigative journalism association from Peru, made up of reporters, data analysts, and developers. The piece centers on the case of four-year-old Yoran, a boy exposed to heavy metals due to living near an industrial zone. Yoran, whose blood samples were tested in a laboratory to reveal high levels of lead, is one of many children whose health has been harmed by heavy industry and who is especially vulnerable during the COVID-19 pandemic. The comic — the first in a series — was developed by a team of cartoonists, developers, reporters, and editors. 
For this piece, which is part of a wider investigation into toxic metals, reporters interviewed doctors and Yoran's mother, accessed laboratory tests, and built databases based on the health care budget allocated to Callao, an industrial port region near Lima. 
The Three Deaths of Marisela Escobedo (Mexico)
This investigative documentary is a puzzle in which various pieces come together to tell the story of Mexican activist Marisela Escobedo, who dedicated her life to seeking justice for her murdered daughter, Rubi, before herself being killed. The body of her daughter, just 16, was found in a trash bin in the border city of Ciudad Juárez. Rubi's former partner, Sergio Barraza, was initially arrested over her death but a tribunal ordered that he be set free "because of a lack of evidence," even though he had confessed to killing her. The court case was the beginning of a nightmare for Escobedo, whose actions throughout the documentary expose corruption in Mexico's judicial system.
The title talks of the "three deaths" of Escobedo: the first can be read as the death of her daughter, the second, when Rubi's murderer is set free. The third is her own death — Escobedo was herself shot in the head and killed while demanding justice in her daughter's case. No one has yet been punished.
The stories of these two women — mother and daughter — matter because they give a name to hundreds of women who have lost their lives due to gender violence in Mexico. The ability of the investigative journalists behind this documentary to bring this puzzle together makes it a top choice. Also, the variety of the sources used during the investigation process is key to its success: from judicial recordings to Escobedo's diaries, and from videos that she herself filmed to interviews with her closest family members and friends.
Negotiating with Gangs for Electoral Support (El Salvador)
In September the investigative outlet El Faro published an exposé. Reporters said that leaked prison reports had revealed negotiations between the government of El Salvador and incarcerated leaders of the notorious criminal gang Mara Salvatrucha, or MS-13.
According to the investigation, gang negotiators agreed to a reduction in homicides and discussed prison privileges they might receive in exchange for providing electoral support. This investigation was later featured in international media outlets such as The New York Times, The Washington Post, the BBC, and InSight Crime. 
Salvadoran President Nayib Bukele has denied the claim that his administration was involved in any such negotiations. But with this investigation, El Faro, an independent media outlet that was the first exclusively digital newspaper in Latin America, continues to show its strength in investigate journalism, ruffling feathers even in the presidential palace.
We're Millionaires (Dominican Republic)
This engaging podcast from NPR's Radio Ambulante tells the story of a scam that swept through the Dominican Republic, taking in thousands of people. The story starts with the search for a supposed billion-dollar inheritance said to be owed to some 30,000 Dominicans, all because they shared the same last name: Rosario. Rumors on social media claimed that the money was kept in "banks in Spain," and scores of people believed it. Many "Rosarios" even paid fees to a lawyer to access the money they believed had been promised to them. For years, this lawyer insisted that the money would come soon, until journalist Anibelca Rosario, dared to call out the lie. 
Radio Ambulante is a narrative podcast that tells Latin American stories in Spanish, bringing long-form print journalism to audio. It works with radio producers, journalists, and illustrators throughout the region and in the United States. 
Ethnic Discrimination During the Pandemic (Colombia)

This is what happens when a group of scientists and a journalist get together to use data and maps to investigate inequalities in COVID-19 treatment. The story was published by the nonprofit Latin American Center for Investigative Journalism (in Spanish, CLIP), which is gaining a reputation for applying innovative technology to journalism in the region. 
This investigation came together through the work of a collaborative research team whose discoveries laid bare gaps in Colombia's health system. The team set out to show how the pandemic is a threat to public health nationwide, but is even more serious in the Amazon and the Pacific, where indigenous communities are located and where the health system has not been a priority for the federal government. The project also used maps to show the difficulties of access that these communities face in getting to an intensive care unit when someone becomes seriously ill. 
The FinCEN Files — based on a huge cache of leaked documents — revealed the role of global banks in allowing criminals and others to move questionable cash around the world. The leaked files are composed of suspicious transaction reports sent to US authorities, but the resulting investigations became a global collaboration involving more than 400 journalists in 88 countries. The investigation in Argentina is particularly noteworthy, exposing widespread corruption in the country through a series of stories. One told how a prominent soccer star's British Virgin Islands-registered company was linked to more than $1 million in transactions, raising suspicions of possible tax evasion. FinCEN Files Argentina won best investigative project this year at the Argentine Journalism Forum (FOPEA).
The document leak was obtained by BuzzFeed News, who worked with the International Consortium of Investigative Journalists, while the Argentine investigation was a collaborative project led by journalists from Infobae, La Nación, and Perfil.   
This series of reports is a result of a collaborative investigation into corruption in Venezuela, and reveals how a network of businesses linked to the ruling government has benefited a few with powerful connections. The groups behind the project are Transparency Venezuela, Alianza Rebelde Investiga (ARI), and the Latin American journalism nonprofit CONNECTAS.
At the heart of Chavismo INC. is a database open to the public: an inventory of Venezuelans in exile in such countries as the Dominican Republic, Venezuela, Panama, Colombia, Argentina, Bolivia, and the US. These exiles are of interest, reporters say, due to their connections to the government of Nicolás Maduro, who took over leadership of the country following the death of socialist Hugo Chávez. 
In Mexico water is a precious resource, one controlled by private entities with economic influence. In this investigation, a team from Mexicans Against Corruption and Impunity illustrates a narrative that plays out across the country: from mining companies that leave communities with no access to water, to politicians who water their ranches while neighbors experience drought, to the Mexican elite using its influence to overuse water with impunity.
This project won the Latin American Prize for Investigative Journalism at the 2020 COLPIN awards, which celebrates investigative journalism in the region. Members of the jury praised the methods used to extract data from public documents and the effective use of multimedia storytelling.
Latin America's Untold Migrant Stories (Regional)
In Migrants from Another World, a team of over 40 journalists from 24 media outlets  collaborated to tell the story of Asian and African migrants and refugees. Many ultimately hope to reach North America, traveling across the region by bus, boat, plane and on foot.
This investigation details the impediments that governments and criminal gangs place in front of them. It also maps the deaths of migrants on these routes, and shows how official travel restrictions have strengthened corruption and human trafficking networks.
Paradise in Trouble: Illegal fishing in Latin America (Regional)

Mongabay, a popular environmental news site, partnered with Colombia's Cuestion Pública, Ecuador's El Universo, and Chile's Ciper to investigate illegal fishing in Latin America. Behind widespread poaching in the region, the journalists found, are corruption, weak governance, and a lack of funding.
The team used satellite monitoring in places where suspicious activities and illegal fishing were observed, comparing the findings with other sources to identify which vessels had a history of illegal fishing and which companies were behind them. The reporters found that while on paper, the region's protected areas are well taken care of, in reality, greater regulation and stronger governance is needed.
For more on the best investigative stories from Latin America, you can explore the shortlists and finalists from COLPIN, FOPEA, and the Maria Moors Cabot Prizes.
In our original article, published on Nov. 30, we credited the ICIJ in error for obtaining the FinCEN document leak. These documents were initially obtained by BuzzFeed. This post was updated on Dec. 3 to reflect this.
Additional Reading
How a Comic Series Reveals Heavy Metal Poisoning in Peru
A Global Tour of Top Investigative Podcasts: The 2020 Edition 
How They Did It: Collaborating Across a Continent on Latin America's Untold Migrant Stories
---

Andrea Arzaba is a journalist and GIJN's Spanish Editor. As a reporter and media professional, Andrea has dedicated her life to documenting the stories of people in Latin America and Latinx communities in the US. She is an International Women's Media Foundation fellow and part of Transparency International's Young Journalists Program.