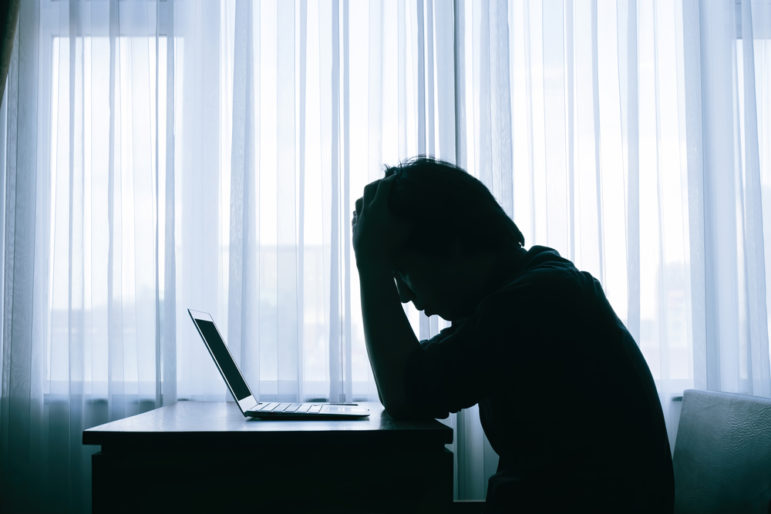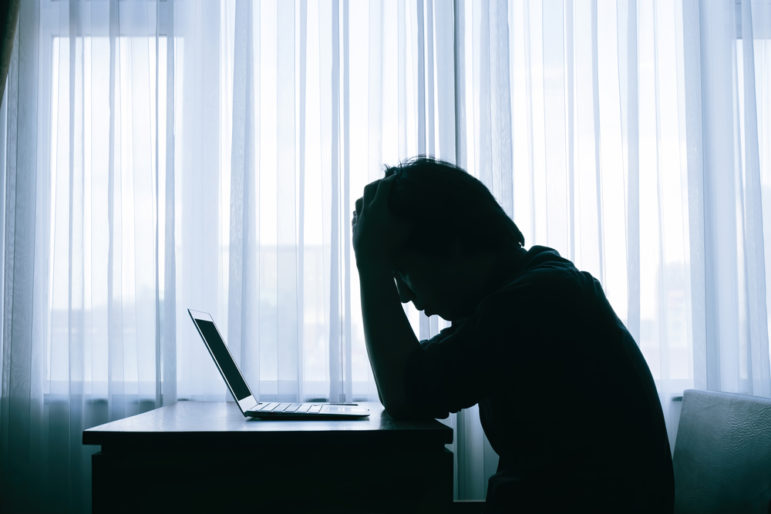 Dealing with the Emotional Toll of Investigative Journalism 
Read this article in
After his contribution to the blockbuster Pandora Papers investigation was published, the investigative journalist John-Allan Namu hastily rented an apartment.
He moved his family out of their home, pulled his children from school, and was lying low for a month rather than waiting to see if the story he'd worked on about offshore wealth, secret bank accounts, and the most powerful family in Kenya would lead to any blowback. It was then that he started to wonder if the job is really worth it.
"With the Pandora Papers, we were taking on the most powerful family in the country at the time and exposing things they may not want exposed," he said. "Some people thought, legitimately, that it would not be a good idea for me and my family to stick around and see what the responses were."
It was a moment of reckoning for Namu, the head of Africa Uncensored, an investigative and in-depth journalism production house in Nairobi. The moment caused him to question the demands of being a watchdog reporter. Was it fair to his family to pursue a life that brings risks and stresses, and when would be the right time to do something else?
"Those ideas started to percolate. I wondered if in my own desire and ambition to do investigative journalism, if I was offering my children, my wife, a normal life. That's a heavy thing to ask yourself. This isn't a normal life, is it fair to impose it on my family?" he said during a webinar on the emotional toll of investigative journalism hosted by the Reuters Institute at the University of Oxford.
Carrying a Unique Burden
"I don't want to wear this as some sort of burden I carry alone, this has been the experience of lots of investigative journalists around the world," Namu pointed out. "It really made me think: why was I putting my family through this? My children are now at the age where they can truly question my work and the things that I do. Those are some hard conversations."
"People don't realize this about journalists. There's not just one person behind a byline. There's a family, a community, impacted by anything that happens to that journalist," he added.
It's a point that the moderator, Indian journalist and news anchor Mitali Mukherjee, echoed when she said that in private conversations, at least, many reporters — "especially those with children" — are asking if their work makes them too much of a target. "And looking over their shoulder to look at their children's lives and asking what their prospects are as a result of what we are choosing to do."
Mukherjee said Namu's experience — which has put him in some extremely uncomfortable situations — raises questions about "what one should expect as an investigative journalist, what comes with the job, and what kind of collateral emotional damage journalists have to deal with."
Namu said that while personal attacks are a huge issue, whether in a physical or reputational sense or from online trolling, there is also a lifestyle issue; the very work of investigative reporting brings its own burdens.
"What sinks in more deeply are some of the experiences speaking to people who themselves have been at the sharp end of these things… and the toll it takes on you as a person having to listen to, and live vicariously through these traumatic experiences. Those are the things that seep into your bones."
For many years Namu led a team of investigators as special projects editor at the Kenya Television Network, before leaving to set up Africa Uncensored, where the organizational mission statement is "investigate, expose, and empower." A three-part investigation he conducted on the South Sudanese elite profiting despite the war in that country was among the winners of GIJN's Shining Light Award in 2019.
While there can be specific triggers that can affect a journalist's mental and emotional well-being — a difficult story, an attack, a legal challenge — he said personally the emotional toll has "seeped in over a long period."
"That's the toll that comes from any sort of in-depth journalism. Long hours, time away from family, the guilt about that time away when it's no longer a badge of honor," he explained. "A large part of an investigative journalist's career is spent on their own, physically, or mentally, where they are contending with certain heavy facts that perhaps not everybody else knows. It requires you to be the person to dig, do the unpopular things, ask the tough questions repeatedly while developing a reputation for not being liked in some quarters."
"There's a balance you have to understand… the solitary life and career that you've chosen does have consequences," he added.
To survive, and prosper, he advised journalists to seek out supportive members of their tribe: the editors that will back reporters up, the colleagues who can understand what investigative journalists must endure, and who also might be going through something similar.
The Pandora Papers investigation, which pooled a global team of some 600 journalists in 117 countries, showed Namu "we are not lone wolves, but a community willing to collaborate for the greater good."
"Being part of that community of journalists who worked on that, was a highlight of my career. Those are the things that kept me going," he said. "My wife was constantly telling me we've been through worse. She's been quite a pillar for me. In terms of advice, it's to find your pillars, the people you can draw your strength from, in those situations where your well is empty."
While he said some of the stories didn't have the impact he was hoping for, knowing "that it's out there, it can't be taken back. People can attempt to bury it but … the genie is out of the bottle," bring him solace.
Designing a Modern Newsroom
Mukherjee pointed out how the last decade has changed the backdrop in which investigative reporters are working, with state-sponsored pushbacks seeming to have become more common, and attacks that "can be quite difficult for an individual journalist or individual newsroom to deal with."
Namu agreed that there are certain trends globally and locally that reflect this shift: the emergence of online groups and people whose job it is to "claw back these kinds of advances" in accountability and transparency. "People whose job it is to portray the world in a very, very different [way]: essentially the antithesis of what we journalists are doing."
He added that while there is a limit to what journalists and editors can do, at Africa Uncensored he is trying to create emotional support structures in the newsroom. While it's a small team, leaving the door open to staff who need to talk is one approach; another is finding professional help for those who need it.
"We've taken quite seriously the mental toll this work has on journalists… to let people know it's OK to have down days, or even down weeks or months, and to get the resources to support journalists who go through this kind of stuff," he said.
Namu also says editorial backup is vital as a technique for supporting frontline investigators.
"There are certain things you cannot prepare a journalist for," he noted. "But you can show them… That you support the work they do, that you stand by it. An editor's job is to give guidance and protection. And what that means is literally that: that you must protect them when they are under attack."
And after the Pandora Papers? He went back to his home a few weeks later and carried on with the job.
"For a long time I did think about hanging up my boots and moving onto something easier, less threatening, that doesn't get me awkward stares or silly questions, or make me the ire of politicians or people in the elite that I haven't even met or done stories about," he said.
While he's still thinking about those very existential questions, for now he's decided to still stand with the hopeful crew who believe their stories can make a difference.
"Ultimately, there have to be those of us who choose to be naive in our belief that journalism does change things," he said. "And that the work that we do — though insignificant as one piece, or as two pieces — over time, builds a body of work that can… expose wrongdoing."
You can watch the entire Reuters Institute webinar with Namu on YouTube:
Additional Resources
Resilient Reporting: Tips on How to Cope with Burnout and Trauma
Tips for Interviewing Victims of Tragedy, Witnesses, and Survivors
Expert Advice for Breaking Into Documentaries
---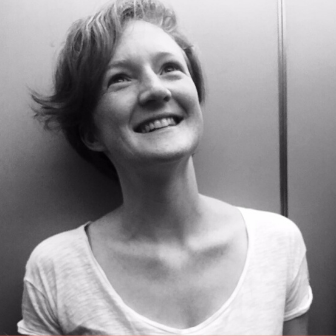 Laura Dixon joined GIJN as an associate editor after four years reporting from Colombia and freelance stints in Paris and Austin, Texas. Her work on Colombia's conflict with FARC guerrillas and the Venezuelan migration crisis was published by The Times, Washington Post, and The Atlantic, among others.