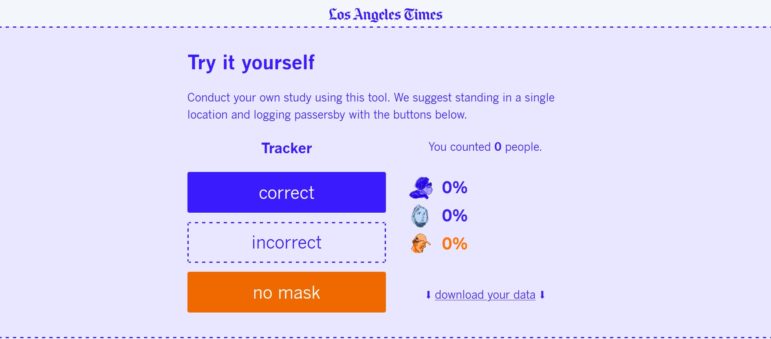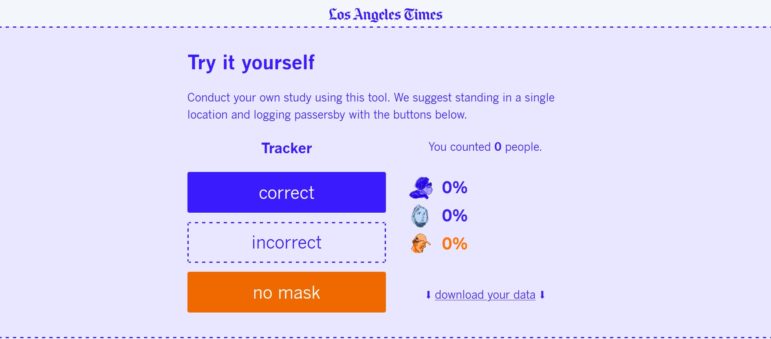 Data Journalism Top 10: North Korea Ghost Ships, Trolls Attack WHO, Al Pacino's Wardrobe, COVID Air Travel
Satellite imagery has become increasingly useful in establishing evidence of human rights abuses, and also in shining a light on dubious activities in secretive parts of the world. Our NodeXL #ddj mapping from August 17 to 23 finds NBC News utilizing satellite data to solve a long-standing mystery about North Korean "ghost boats" washing up on Japanese shores, The New York Times analyzing footfall data to determine how the pandemic has influenced consumer spending, and Bellingcat revealing a coordinated network of attacks on Twitter against the director general of the World Health Organization.
North Korea's Ghost Boats
For years, it's been a mystery as to why battered wooden "ghost boats" carrying the corpses of starved North Korean fishermen were drifting through the Sea of Japan and washing ashore on Japanese beaches. Now an NBC News investigation based on satellite data suggests an explanation: competition from industrial Chinese trawlers illegally fishing in North Korean waters was displacing the fishermen and driving them into deeper waters, where they became stranded.
Analyzing a Harassment Campaign
When Tedros Adhanom Ghebreyesus, the WHO director general, tweets health information, his Twitter feed is immediately flooded with replies including personal attacks, memes, and slurs. By scraping some 15,000+ tweets over the course of two months, investigative site Bellingcat discovered a coordinated network of inauthentic accounts trying to disrupt the activities of one of the world's most prominent public health officials.
How COVID-19 Influences Consumption
According to a New York Times analysis of foot traffic data from the smartphones of over 15 million people, the coronavirus pandemic has shifted US consumer spending behavior. Even as lockdown measures are being relaxed, many people are avoiding malls, restaurants, and other businesses. Bars are among the hardest hit. Journalist Jennifer Valentino-DeVries explains more here.
Air Travel in the Time of Coronavirus
The aviation industry grew for decades until the pandemic paralyzed global air traffic this year. Germany-based Zeit Online evaluated data from airplane tracker flightradar24.com to show the dramatic change in the volume of air travel as a result of the global health crisis. (In German.)
https://twitter.com/venohr/status/1295738451984293892
How Many People Wear Masks?
The Los Angeles Times wanted to find out whether Californians were adhering to a state rule for wearing masks in crowded outdoor spaces. So they observed a total of 3,026 people in three different locations between July 23 and July 28. The results revealed that only 42% of people wore their masks correctly, 10% wore them incorrectly, and 47% did not wear a mask at all. Curious about your area? The team included a handy tool to log your own observations where you live.
Has Al Pacino Ever Worn Shorts?
Netflix created a fun tweet thread dissecting whether or not Al Pacino has ever worn shorts in his long movie career. Supported by a spreadsheet of 50 of Pacino's movies, the streaming platform claimed that he had never worn shorts even when filming in hot, tropical locations. However, this claim was debunked quickly by netizens who pointed out that Pacino did indeed wear shorts in the films Sea of Love and The Insider.
ICIJ's Datashare Project
The International Consortium of Investigative Journalists has partnered with Swiss university EPFL to build the DatashareNetwork, a platform that will allow reporters to request sensitive documents privately and securely from colleagues across the world.
US: Sexual Misconduct Database
The Academic Sexual Misconduct Database, started in February 2016, aggregates publicly-documented cases of sexual misconduct perpetrated by the faculty, administrators, and other staff in US educational institutions. The compilation of the data is done by volunteers and based on publicly-available documents or media reports.
Who Leads the Polls: Trump or Biden?
The BBC is keeping track of polling numbers as US election day approaches. It looks into who is leading in battleground states and whether Donald Trump's response to the coronavirus pandemic has affected his popularity.
Rapists Charged Less Than Bike Thieves
Liana Bravo, an MA Data Journalism student at Birmingham City University in the UK, looked at recent data published by the British Home Office and found that a bicycle thief is more likely to be charged (with 1.60% of suspects charged) than a rapist (1.41%). She also found that rape prosecutions and convictions have fallen to their lowest levels in more than a decade despite a constant increase in police-recorded rapes over the same period.
https://twitter.com/paulbradshaw/status/1296017564695502854
Thanks again to Marc Smith of Connected Action for gathering the links and graphing them. The Top Ten #ddj list is curated weekly.

---

Eunice Au is GIJN's program coordinator. Previously, she was a Malaysia correspondent for Singapore's The Straits Times, and a journalist at the New Straits Times. She has also written for The Sun, Malaysian Today, and Madam Chair.
For a look at NodeXL's mapping on #ddj and data journalism on Twitter, check out this map.