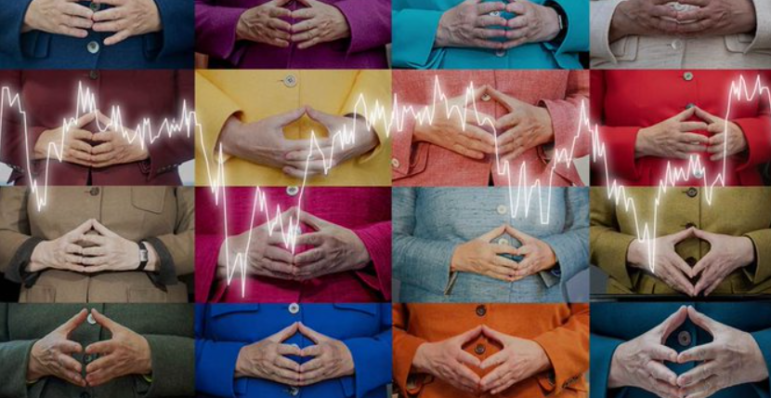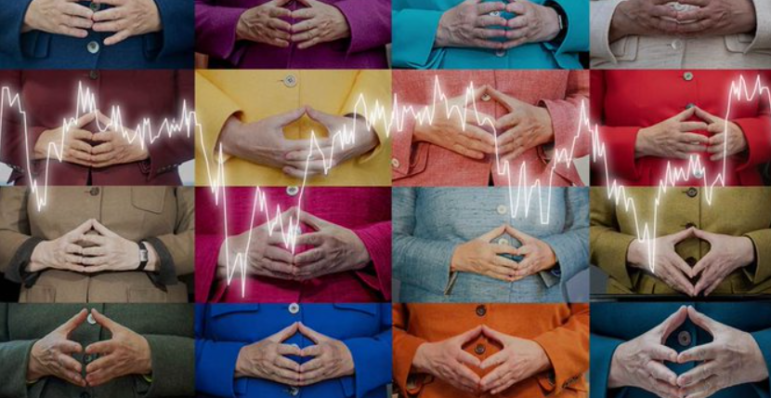 Data Journalism Top 10: Merkel's Legacy, Russia's Politics, Korea's Missiles, Melting Ice Archives
Read this article in
After 16 years of Chancellor Angela Merkel, German voters are heading to the polls on Sunday to pick her successor. This year's federal elections are shaping up to be one of the most important in the country's recent history and the outcome will have repercussions across Europe. Tracking the most popular data journalism stories on Twitter from September 13 to September 19, using NodeXL mapping and our own human curation, we found projects by Reuters and German newspaper Morgenpost analyzing Merkel's legacy in numbers. In this edition, we also feature a story looking into North and South Korea's missile programs, a piece on US school segregation, and more worrying climate change revelations.
The Legacy of Angela Merkel
Since her rise to power in 2005, Angela Merkel's leadership and policies have had a transformative impact on German society and the European Union. One example is Merkel's decision to keep the country's borders open during the refugee crisis, determined to avoid a humanitarian catastrophe. But while the chancellor's reign has brought many positive changes, Merkel has also been criticized for missed opportunities in areas such as education and the digital revolution. To evaluate her impact on the economy, employment market, climate change, and other areas, Reuters published this comprehensive data project.
https://twitter.com/ReutersGraphics/status/1437787512102064130
Missile Programs
In the space of just a few hours last week, North Korea and South Korea each test-launched ballistic missiles, raising tensions once again and highlighting the ongoing arms race between the two nations. Al Jazeera produced this infographic offering an insight into both country's military power and missile programs, and the history of a divided peninsula.
https://twitter.com/AJEnglish/status/1438842672559628290
Merkel in Numbers
Another newspaper examining Merkel's legacy was Morgenpost. The outlet looked back on her 5,800 days in office and highlighted some key numbers from her years at the helm, where she oversaw 19 ministerial changes, spoke for a combined 69 hours in parliament, and celebrated one World Cup victory for the German soccer team (2014). Merkel's famous diamond hand gesture, often referred to as the "Triangle of Power," has also evolved into an emoticon widely used on social media.
https://twitter.com/funkeinteraktiv/status/1438367044098043916
Dividing Lines
In the US, Black and Hispanic students have been historically underserved by the education system, and the way school districts draw attendance boundaries has been found to perpetuate school segregation and prevent some communities from accessing educational resources and opportunities. When district officials in Atlanta needed to redraw attendance zones for one school in 2019, they were forbidden from using race or ethnicity, income, or student performance as zoning criteria. But data analysis by the Urban Institute shows that ignoring race and ethnicity can actually reinforce segregation.
Russian Parliament
President Vladimir Putin's United Russia party retained its strong parliamentary majority in the Duma, the lower house of parliament, after elections last weekend, even though the opposition has questioned the legitimacy of the vote. In the run-up to the election, the newspaper Novaya Gazeta analyzed the work of the Duma during the past two decades and looked at the parliamentary lawmaking process.
Reopening New York
The Empire State Building is one of New York's biggest tourist attractions, but the tower is also home to dozens of big and small businesses which, like the rest of the city, have been struggling to cope with the COVID-19 pandemic for 18 months. Now, as New York City's promised "return to normal" is again put on hold, some of the skyscraper's tenants are planning to permanently reorganize their workforce to allow part-time remote work for their staff. The New York Times spoke with 48 tenants representing nearly half of the tower's office space and gathered data to produce this remarkable interactive project that shows that the Empire State Building may never be the same.
Sexual Violence in Singapore
In Singapore, the public never learns about most incidents of sexual violence. The lack of comprehensive reporting on this problem has reinforced a myth that people cannot be sexually assaulted in this country. But a new data investigation by the Kontinentalist and the volunteer-based community Women Unbounded sheds light on a crisis rarely discussed in media. The investigation, based on reports from various Singapore-based outlets, found 9,200 cases involving young and vulnerable victims between 2017 and 2020. Only 13 percent of these cases ended in convictions, the Kontinentalist reports.
https://twitter.com/konti_sg/status/1435567732095782920
Getting Hotter
The modern world is experiencing twice as many days with temperatures over 50 degrees celsius (122 degrees Fahrenheit) compared to the 1980s, according to a global analysis by the BBC. The outlet found that on average, between 1980 and 2009, there were around 14 days over 50 degrees Celsius per year, predominantly in the Middle East. But in the past decade, the number has risen to 26, which the BBC says presents "unprecedented challenges to human health and to how we live."
Vanishing Climate Archives
As global warming melts glaciers and ice sheets, scientists are gathering ice cores, which hold crucial information about past climates. These harvesting missions are becoming increasingly difficult as more and more glaciers are slowly disappearing due to rising temperatures. Reuters illustrated the process of collecting frozen records and used data from The European Project for Ice Coring in Antarctica (EPICA) to show how ice helps us examine historical weather and climate-related events.
https://twitter.com/ReutersGraphics/status/1437438226583592962
Telling Stories with Numbers
Nearly a decade ago, the Guardian's then data editor Simon Rogers described data journalists as "the new punk rockers." Data is here to stay and has become a central part of international news coverage. The paper's acting data editor Pamela Duncan spoke with her predecessor to look back on ten years of Guardian data projects on offshore property holdings, high housing costs for frontline workers in the pandemic, and a range of other issues.
Thanks again to Marc Smith and Harald Meier of Connected Action for gathering the links and graphing them. The Top Ten #ddj list is curated weekly.

---

Peter Georgiev is GIJN's social media and engagement editor. Previously, he was part of NBC News' investigative unit in New York. He also worked as a correspondent for Bulgarian National Television and his reporting has been published by the Guardian, Deutsche Welle, and other international outlets.
For a look at NodeXL's mapping on #ddj and data journalism on Twitter, check out this map.