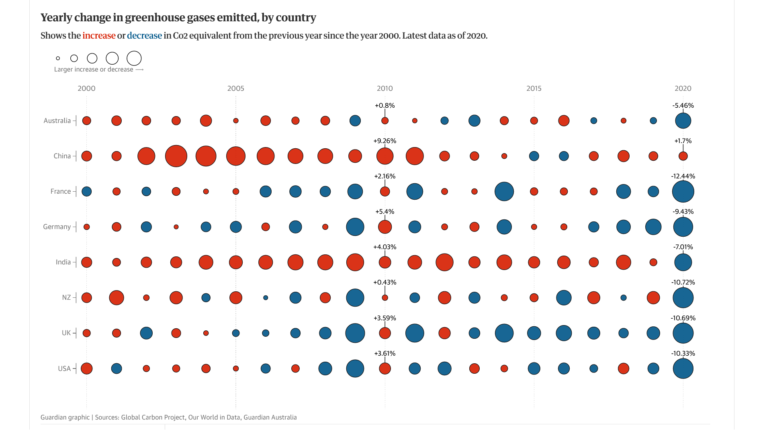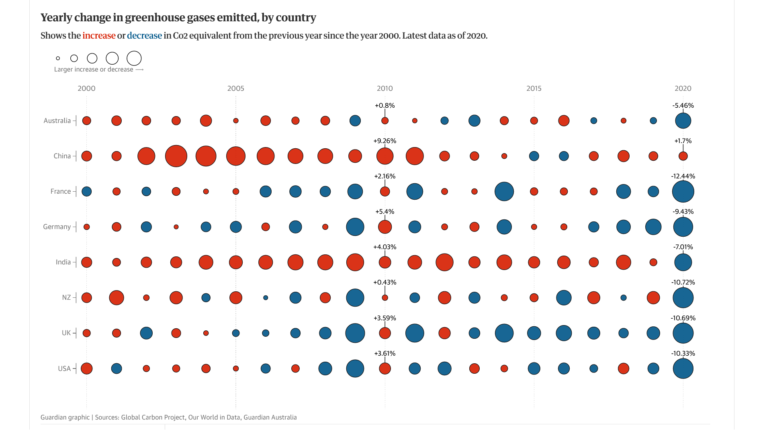 Data Journalism Top 10: Europe's Energy Crisis, Indonesia's Stadium Tragedy, Swiss Glacial Melt, Ukrainian War Memes
Read this article in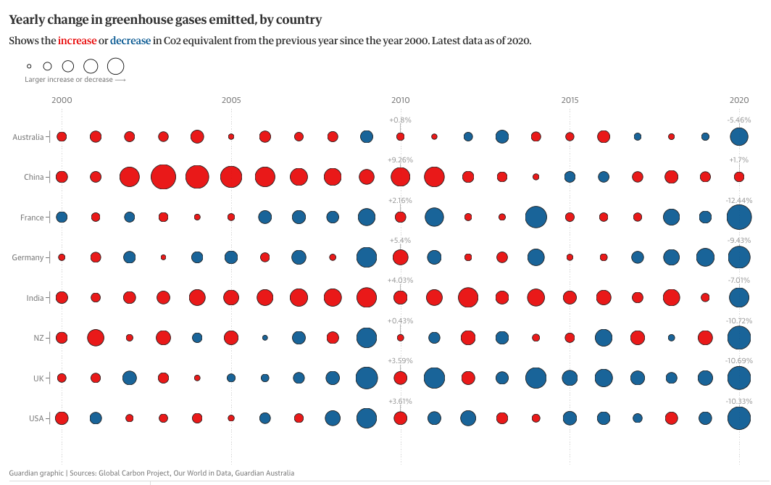 Europe's energy crisis has left residents across the continent scrambling to conserve in different ways. Germany's Süddeutsche Zeitung examined which income bracket can contribute the most to energy savings, and by how much. Our weekly NodeXL and human curation of the most popular data journalism stories on Twitter also features The Washington Post's investigation of a crowd crush tragedy in Indonesia, WIRED's look at false reports of active shooter incidents, and Texty's analysis of Ukrainian war-related memes.
Inequality of Energy Consumption
Europe is facing an energy crisis due to disruptions in the gas supply as a result of Russia's invasion of Ukraine. Governments across the continent are urging their citizens to adopt energy saving measures such as taking shorter showers, drying clothes outside, and reducing central heating temperatures. German daily Süddeutsche Zeitung examined the inequality of energy consumption and pointed out that it would be far easier for rich households than for low-income households to cut back substantially and contribute significantly to energy savings. Read a summary of the story in this tweet thread by data journalist Marie-Louise Timcke. Also, check out an overview of Süddeutsche Zeitung's visual journalism work in conjunction with the paper's 77th anniversary.
Indonesia Stadium Tragedy
On October 1, at least 130 people died in a fatal crowd stampede at a football match in Malang, Indonesia. To find out the root cause of the tragedy, The Washington Post reviewed more than 100 videos and photographs of the incident and talked to witnesses, crowd control experts, and civil rights advocates about what happened. Their findings: the police's use of tear gas and flash bangs — stun grenades that produce a blinding flash of light and a loud bang to disorient their targets — combined with poor stadium management prompted the deadly stampede.
Australia's Carbon Countdown Clock
Last month, the Australian government passed a landmark climate change bill — new legislation that set ambitious targets for reducing greenhouse gas emissions. The parliament agreed to slash emissions 43% below 2005 levels by 2030 and achieve net zero by 2050. The Guardian Australia published a tracker to monitor the nation's progress in fulfilling its climate promises, and created a carbon countdown clock to show how many days are left until Australia emits its "fair share" of future carbon emissions.
Active Shooting Hoaxes
During just 18 days in September, schools across 16 US states were the target of more than 90 hoax calls claiming that there were active shooters on school grounds. These incidents, known as swatting, are designed to trick emergency services, or a Special Weapons and Tactics (SWAT) team, to respond to false reports of a crime at a certain location. WIRED tracked these incidents and found that at least 32 of the prank calls seem to be connected to a single group or perpetrator.
Ukrainian War Memes
Even amid Russia's invasion of their country, Ukrainians have kept a sense of humor, as evidenced by their love for creating and sharing war-related memes. Data journalism site Texty determined the most-discussed war topics among Ukrainians by collecting and analyzing some 43,000 meme images shared in 30 popular local Telegram channels during the first six months of the war.
Record-Breaking Swiss Glacial Melt
Glaciers in the Swiss Alps shrank in volume by a record of more than 6% this past year, surpassing the record set in 2003. Swiss German-language daily Neue Zürcher Zeitung examined the factors contributing to this rapid glacier melting and explored the potential dire consequences of glacial retreat.
Analyzing the Far Right's Popularity in Europe
Far-right political parties in Europe have gained a lot of ground in recent years — they have the highest amount of electorate support now compared to the past four decades. Spain's daily newspaper El Pais analyzed the results of the latest parliamentary elections in about 30 European countries and found that 17% of Europe's citizens had voted for an ultra-conservative party — amounting to one out of every six votes.
Russia's Partial Mobilization
On September 21, Russian President Vladimir Putin announced a partial mobilization — a call for 300,000 reservists to be activated to fight the war against Ukraine. Russian independent media site IStories, with open source investigators at the Conflict Intelligence Team, tracked the rate of mobilization across the country. They found a correlation between conscription numbers and the poverty of a region: the poorer the area, the higher the number mobilized. Related: Novaya Gazeta Europe took a look at the number of Russians fleeing the country after the mobilization was announced.
Mapping the 2024 Olympic Marathon Route
In 2024, the Summer Olympic Games will be held in Paris. Less than two years ahead of the massive sporting competition, organizers have unveiled the route for the marathon event. French daily Le Parisien journalists ran the extra mile — literally — to map the different sections of the course, which offers spectacular views of historic French monuments along the way.
Analyzing US Supreme Court Portraits
Since the 1860s, justices that make up the US Supreme Court — the country's highest judicial body — have gathered for a group portrait each time the composition of the court changes. The New York Times analyzed these historical photos, 58 to date, and revealed some interesting tidbits behind the highly choreographed images.
Thanks again to Marc Smith and Harald Meier of Connected Action for gathering the links and graphing them. The Top Ten #ddj list is curated weekly.
---

Eunice Au is GIJN's global team manager. Previously, she was a Malaysia correspondent for Singapore's The Straits Times, and a journalist at Malaysia's New Straits Times. She has also written for The Sun, Malaysian Today, and Madam Chair.
For a look at NodeXL's mapping on #ddj and data journalism on Twitter, check out this map.