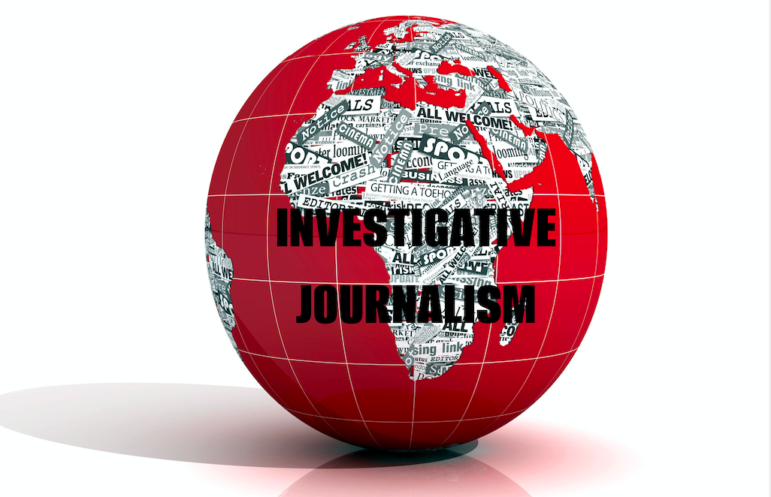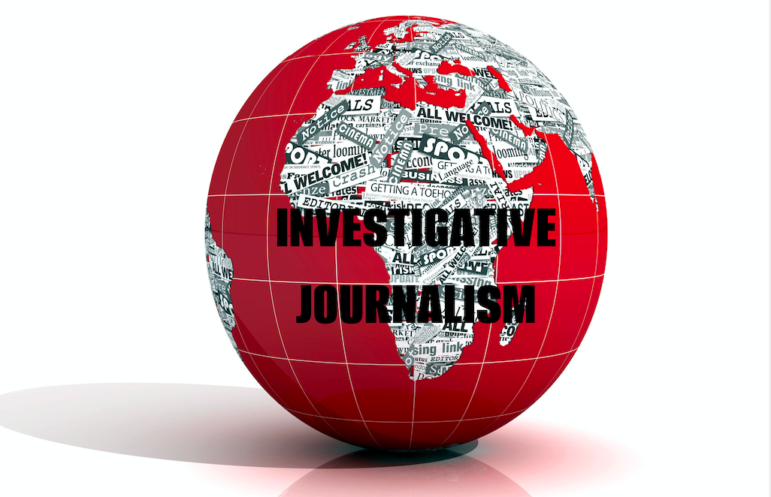 Award-Winning African Journalists Discuss Their Investigative Reporting Challenges
Truth-seekers, fact-checkers, and news gatherers are some of the words used to describe investigative journalists. Investigative journalists work tirelessly to get the truth and ensure that the public is informed on topics that are of public interest. We interviewed nine African investigative journalists to talk about their experiences of reporting in their respective countries.
1. Sonja Smith (Namibia)
Sonja Smith is an award-winning journalist based in Namibia, a Center for Collaborative Investigative Journalism member, and a correspondent for the Associated Press. She has worked for various Namibian media publications including Confidente, Windhoek Observer, and The Namibian. At the 2021 Editors Form of Namibia Journalism Awards, she was awarded Journalist of the Year, and her investigative story "Grape Crops Bring in Millions, Farm Workers Live a Harsh Life" won the Best Agriculture and Environmental Award. Early this year, at the annual Merck Foundation Africa Media Recognition Awards, she won first place in the print category with the article "The Agony of Infertility," which detailed how Namibian women struggled to fall pregnant for 10 to 15 years.
How long have you been an investigative journalist and why did you choose investigative journalism?
My journalism journey started at the Confidente newspaper in October 2014 as a court reporter, where I wrote hard news, court stories, as well as human interest features. Among the stories was coverage of a treason trial involving those who had agitated for secession from the country. I mention this as an example that honed my craft to be accurate and fair. I stayed there for a year. But it was in 2015 when I joined the Windhoek Observer, the oldest newspaper in Namibia, at which I was thrown into the deep end of producing front-page content that focused on investigations, politics, and human interest journalism that I developed a desire to always dig deeper on issues. This has served me in terms of my current post as a freelance investigative reporter at The Namibian. While I have, in a relatively short space of time, created a niche for myself in local journalism, I didn't really choose investigative journalism. My goal is to continue to grow, learn, and develop to the fullest.
Does working and reporting in a country with a high rank for press freedom make your job a little easier?
Absolutely. We work in a relatively free environment, with few incidents of intimidation, harassment, and arrest as it is being reported in some countries. Our challenge goes beyond physical violence against journalists. For example, the explicit flow of information to the media from government officials to the media; the denial of providing responses to critical questions when it affects politicians and those in power. For a long time, we have faced challenges in that area, but with the recently passed bill on Access to Information (ATI), I do hope this can be overcome.
What are the biggest misconceptions of investigative journalism?
That we have personal vendettas against people we write about, and that we manipulate, twist, and misinterpret information to fit a story. This is a common misconception about journalists. However, this is not true. While there are bad seeds in every profession, we cannot take away the talented media professionals who work hard to bring people the truth. Most of us are curious people who want to discover things and communicate a fair version of what we discovered. Another one is that we are all looking for stories or angles to support a political view, or even making them up. It is not so. In fact, we often end up quoting or describing the views of people or organizations that we disagree with strongly. It does not mean we are endorsing them.
What are your thoughts on the Namibian investigative journalism landscape? Is the industry doing enough to train and mentor up-and-coming investigative reporters?
Journalism itself is an exciting career when you are good at it, work hard at it, and have the drive to excel. But investigative journalism is unlike any other mainstream news media in that it is motivated by the age-old search for truth which often has little reward. Few are rewarded for their efforts. It requires uncovering facts that are not reported in the official version of events and digging deeper.  You can actually count them. Those in it have broken some of the biggest stories that have either shaped, made an impact, or provoked thoughts and debates. Our industry is quite small in comparison to other countries.
2. Ntibinyane Ntibinyane (Botswana)
Ntibinyane Ntibinyane is a journalist from Botswana and co-founder of the INK Centre for Investigative Journalism, a nonprofit news outlet that does investigative journalism in the public interest. His main areas of interest include illicit financial flows, corruption, governance, and the betrayal of public trust. His investigative work has also been recognized in Botswana and elsewhere around the world. In 2016, he was part of over 300 reporters that worked on the Panama Papers in collaboration with the International Consortium of Investigative Journalists (ICIJ). That team later received a Pulitzer Prize for Explanatory Reporting. In 2013, he received the Media Institute of Southern Africa Investigative Journalist of the Year award.
How long have you been an investigative journalist and why did you choose investigative journalism?
I've been an investigative journalist for more than 10 years now. Initially, I was a general news reporter with a particular interest in politics, but that changed when I joined amaBhungane Centre for Investigative Journalism in 2011 as the first Southern Africa fellow. After the fellowship, my interest and passion to hold power to account grew. And since then I have worked on major investigative stories in Botswana and beyond.
How would you describe your country's media landscape in terms of media freedom?
On the surface, everything looks normal. But when you scratch the surface, you will realize that there is still a lot to be done in terms of media freedom. In 2008, the government passed a draconian law called the Media Practitioners Act which calls for the registration of media practitioners. While the law has not been put into practice, it has not been repealed either, raising fears that the government might revert at any time. Also, journalists live in fear of intimidation, arrest, and surveillance by the spy agency.
What challenges do you find in investigating organizations which may not want to be investigated?
As investigative reporters, we expect to be intimidated and harassed by those we investigate. Since our organization was founded in 2015, we have experienced all sorts of intimidation, including death threats and surveillance from security agents. This comes with the job and we are not losing sleep over this.
How does your investigative center support journalism in Botswana?
INK was formed to do investigative journalism in the public interest. We produce investigative stories in the public interest. We also train journalists in investigative journalism. We are the only organization in the country that offers training opportunities to local journalists.
3. Andiswa Matikinca (South Africa)
Andiswa Matikinca is an award-winning investigative journalist who is also an associate at Oxpeckers Investigative Environmental Journalism, a pioneering unit for environmental reporting in Africa using data journalism and cutting-edge geo-narrative platforms. She joined Oxpeckers in September 2018 as an associate journalist, and managed the extractives data-driven digital tool #MineAlert. She has produced several journalistic investigations based on data sourced and curated by #MineAlert, one of which earned her the Vodacom Regional Young Journalist Award for the KwaZulu-Natal region in 2019.
How long have you been a journalist?
I consider myself to be an early-career journalist who has been in the field for just a little over four years now. I graduated from the Rhodes University School of Journalism in 2018 and began my journalism career shortly after that with Oxpeckers.
How would you describe the South African landscape in terms of media freedom?
Media freedom is a guaranteed right enshrined in our Constitution, and I believe this puts us as South African media ahead of many countries when it comes to our reporting and having the ability to do so without fear or prejudice. This however has not come without its challenges, and oftentimes doesn't spare journalists from harassment and attacks. We are witnessing growing instances of the harassment of journalists in recent times, especially considering how much access to people that social media grants us. I believe these incidents are what pose a threat to media freedom in South Africa.
What challenges do you find in investigating organizations which may not want to be investigated?
Reporting freely is not so much an issue as compared to getting access to information without first being sent from pillar to post in a lot of instances, or dealing with people that are not willing to cooperate with you as a journalist. However, laws such as the Promotion of Access to Information Act have been quite helpful when one comes across such challenges. It is also important to note that whenever you are investigating an issue or a certain organization, there will always be that one person who wants to do good or disagrees with the way things are being done, and that is usually the go-to person when it comes to gaining insight into the issues you want to report on and access to information.
Do you face any threats as a journalist? 
I have been fortunate enough to not have received any threats due to the work that I have published so far.
Have you ever been under pressure to write a certain story, or challenged to focus on a different angle than the one you'd hoped to pursue?
Different newsrooms have different core functions and topics that they would like to focus on. I believe that, in the beginning, it is always a bit of a challenge aligning these with what one would ideally like to focus on. But, for me, what should win at the end of the day is transparent journalism that holds power to account, reports on the truth, and brings to light the many issues that are prevalent in our society. With that said, all those challenges of being under pressure to report on certain issues — or focusing on angles that are different than what one had envisioned — are welcome, as they are crucial in helping me develop my workmanship.
Do you feel that you can report and work freely in South Africa?
As someone who has started out in the nonprofit sector of journalism, I consider myself very fortunate, and am highly appreciative of the fact that I have been able to report freely and not influenced by any sort of agenda in my work. However, this is not to say that other publications that are for-profit are not doing the same. A lot of amazing and impactful work is being done by fellow investigative journalists, and we are all fortunate to still be able to do so in South Africa.
4. Sonny Serite (Botswana)
Sonny Serite holds a bachelor of arts degree in journalism from Limkokwing University, and is currently pursuing a Masters in Media Studies degree at the University of Botswana. He started his career as a freelance journalist, contributing to The Weekly Independent as a columnist. In 2011, Serite was nominated for the prestigious CNN/Multichoice African Journalist of the Year award. Serite's exclusive scoops include  a major story on contaminated water, and an investigation into the acquisition of defective railway coaches.
How long have you been an investigative journalist and why did you choose investigative journalism?
I have been an investigative journalist for 16 years, and I chose this beat after realizing we didn't have many journalists in Botswana who had the guts and the heart to do investigative journalism — probably because of the hard work that goes into doing investigations and the personal security threats that come with the job.
How do you investigate an organization or an individual safely while still getting the story?
The first motivating factor is a national duty. I love my country more than I love the people that I investigate. The most important thing for me is to build and maintain trust between myself and my sources, and guarantee confidentiality to my sources. I don't allow fear to stand in my way when I do investigations.
How would you describe the media landscape in Botswana, in terms of media freedom? 
Media freedom in Botswana is relatively in existence, but a lot more can be done to guarantee these freedoms. The government is not doing enough to guarantee media freedom in Botswana. For many years now, government is refusing to implement laws that will guarantee media freedom in Botswana. They are refusing to enact the Freedom to Information Act which will allow easy access to information.
What's the one thing you'd still like to achieve in the near future?
I have achieved a lot in my career as an investigative journalist. Heads have rolled in many organizations because of my investigations that have been published. I have investigated ministers, chief executive officers, and other high-profile government officials, and some of them have had to face the wrath of the law after my investigations exposed the rot in their organizations. That said, I still believe I can still achieve more. I yearn for the day when I will be able to have an investigative television program that is free and independent to do investigative journalism. A TV program like Carte Blanche, Check Point, or the Devi Show in South Africa. We don't have such in Botswana.
5. Latashia Naidoo (South Africa)
Latashia Naidoo is an award-winning South African journalist and editor whose career has spanned print, broadcast, and online media, both locally and internationally. She has worked predominantly in the fields of crime and politics, covering major news and political events as a TV news correspondent for eNCA in South Africa, TRT World (Turkey); BBC Africa, CNN, and Business Insider US.  Naidoo is currently an investigative journalist and producer for the Carte Blanche TV show and has previously worked as the digital editor of the Weekend Argus newspaper in Cape Town. Naidoo is a 2020 Wits University and Open Society Foundation Investigative Journalism fellow, and a 2021 Thompson-Reuters Global Changemaker. In 2022, she was a finalist for the prestigious BBC Komla Dumor Award for Outstanding African Journalist. 
How long have you been an investigative journalist and why did you choose investigative journalism?
I've been a journalist for 15 years, but started specializing in investigative journalism in 2021 after completing a year-long investigative journalism fellowship through Wits University and the Open Society Foundation in 2020. The specialization and scope of the field appealed to me, as my focus is on accountability through my journalism. 
As a journalist for Carte Blanche, you expose  corruption among politicians and high-profile people. How do you investigate these stories safely?
The research and investigation aspects of my stories usually take weeks or months to do prior to me actually shooting the interviews and story, and the ensuing post-production aspects of such. There's the background research, setting up interviews with case studies, experts, and other logistical elements which are often time-consuming — all leading up to shoot days. As the onus is on the accuracy, and the importance attached to it, I practice due diligence in assessing locations for shoots, as well as gauging background information on people we interview, in order to prepare as much as possible for any unexpected instances which may arise.
For example, if I'm doing a story on the Cape Flats in a known gang-ridden area, then contingencies are made to have a police escort with us on the shoot. However, the unpredictability of the job also means that you should be prepared for anything, and especially expect occurrences that are out of your control. In the past, case studies or interviewees have been aggressive, but I try my best to remain passive and neutral and verbally aim to contain the situation.  We also work with fantastic crews who are quite reactive to threats, attacks, etcetera, so there's an inherent safety aspect to what we do which gives me peace of mind. 
Do you face any threats as an investigative journalist? 
There's always a risk of danger when you pursue the truth. Our job as investigative journalists is to uncover that truth, and we do this while ruffling more than a few feathers along the way. Over the years, I've received threats to my person in various forms: physical, sexual, and emotional. I've been threatened with rape, violence, and death on numerous occasions, because of the job that I do, and the stories I choose to pursue, which in and of themselves are fraught with individual dangers and expose us to threats.
You worked on the Pandora Papers investigation. What were some of the challenges with working on such a complex story?
The Pandora Papers investigation was the most challenging but rewarding of my career. It entailed months of research and investigation, which required individual scrutiny of documents with a fine-toothed comb. The vast amount of documents — in the millions — also proved overwhelming, so I had to approach my research with a niche perspective and focus. The resulting evidence which was broadcast and published made it all worthwhile though, and I got to work with an incredible network of like-minded investigative journalists from around the world, who were open to skills-sharing and collaborations, which I did not have previous access to. My involvement with the global investigation and collaborative work with the International Consortium of Investigative Journalists (ICIJ) also made me a target for digital attacks. Shortly after breaking the story locally, my mobile device and laptop were hacked by an unknown Russian entity and I lost an immeasurable volume of data and documents as a result. 
What are some of the highlights of working as an investigative journalist?
Access to a global network of investigative journalists, newsrooms, and information hubs; recognition for being so niche within the journalism fraternity; journalistic credibility; and the allowance to pursue stories with more scope, detail, and budget, which aren't deadline-driven. 
6. Tabelo Timse (South Africa)
Tabelo Timse is an investigative journalist for amaBhungane. She has a journalism master's degree from Nelson Mandela University. Her journalism career began as a TV reporter and radio current affairs producer at the SABC regional office in Port Elizabeth, but later decided her passion was in print media. She participated in the Avusa graduate program, and then went on to work at The Herald and Weekend Post newspapers in Port Elizabeth as a general reporter. In 2009, she moved to Johannesburg and covered the SADC region for Agence France-Presse (AFP). She joined amaBhungane in April 2012. She has won several awards as part of the team that worked on the #Guptaleaks in 2018 and won the Vodacom Journalist of the Year award in 2019 for the politics category (national). In 2021, she was awarded the Franco-German Prize for Human Rights and the Rule of Law. Her area of interest is investigating local government corruption, and the relationship between extractive industries, rural communities, traditional leadership, and government.
As a journalist for amaBhungane, you expose  corruption among politicians and high-profile people. How do you investigate these stories safely?
The first step is to do my research on the person — a basic Google search, social media, and basic credit check will give me an idea of who I am dealing with. Then I do a safety assessment, and my approach will be informed by whether this person is the antagonist or whistleblower. Generally, I try to make sure I am physically safe and my electronic communication is protected. I even do research on the location.
How do you deal with personal attacks, harassment, and general distrust of your work?
I ensure allegations are backed up by evidence and give everyone I implicate a chance to put their side of the story. By virtue of being a journalist, I am used to criticism and attacks. You can never satisfy everyone.
What has been your experience of being a women journalist working in a male-dominated space?
I have been fortunate to work with colleagues who do not look at me as a woman but as a journalist first. However, when it comes to sources, it can be tricky because you do get people who undermine you or be dismissive towards you. In those cases, I have to push back.
Any advice for aspiring journalists?
We need investigative journalists more than ever. My advice is to have a strong sense of self — knowing who you are and what you stand for) Investigative journalism can be lonely and you will make enemies because you will be exposing things people will rather keep under the carpet.
7. Catherine Gicheru (Kenya)
Catherine Gicheru is a veteran investigative editor and digital strategist. She shares her insights globally as an ICFJ Knight Fellow. Catherine was a Reuters Fellow at Oxford University, where she studied how digital innovation and disruption are changing civic media across sub-Saharan Africa. A trail-blazing journalist, Gicheru was the founding editor-in-chief of the Star newspaper, now the third-largest and fastest-growing newspaper in Kenya. She also worked as a reporter and later served as the news editor and investigations editor for Africa's second-largest media conglomerate, the Nairobi-based Nation Media Group. She was the first woman to hold those top positions in the history of Kenya's media and was also the first East African woman to win a Nieman Fellowship, in 1988. In 1992, she was awarded the International Women's Media Foundation's Courage in Journalism Award and has been cited by WikiLeaks for her fearless investigation of corruption and state-sponsored violence despite threats and intimidation. Gicheru is particularly passionate about peer-mentoring and gender empowerment in both the media and civic technology sectors, and regularly mentors rising stars on behalf of WAN-IFRA.
What have been some of the challenges you have faced as a woman investigative journalist?
Gender imbalance in the newsroom meant that l had to fight for assignments. This and the enduring stereotypes about what topics women journalists should or should not cover — or even the perception that investigative journalism is too 'hard' for women — motivated me to do more and to even lead an investigative team. Sexual harassment from sources and threats of physical violence to yourself, your family and even sources are things you learn to deal with and have to find ways of circumventing where possible. It involves learning how to manage the stress and anxiety that comes with the threats and concerns for yourself and your family;  censorship of articles due to political or economic pressure on the news organization, and the ever-constant fear that your sources may be exposed to attacks.
What's the one thing you'd still like to achieve in the near future?
I would like to contribute to changing how we report about our continent and, specifically, how we can reach the female audience who are significantly underserved. Women comprise 51%-52% of our population, yet this is not reflected in our newsrooms, our content, or even the issues the media focuses on. My hope is that l can do my little bit to change this by training women journalists to focus on the under-explored issues affecting women, and by working with newsrooms to develop sustainable ways of producing content that meets the demands of women's audiences.
Any advice for aspiring investigative journalists?
Investigative journalism is not for the fainthearted, but this does not mean you have to take unnecessary risks. It is collaborative — there is always safety in numbers — and, therefore, you should internalize the fact that the issue you are investigating — the need to inform the public and hold power to account — is more critical than your byline. Investigative journalism, like other forms of journalism, also requires someone to be driven, ethical, and ready to do the hard work. It is the most rewarding too!
8. Shinovene Immanuel (Namibia)
Shinovene Immanuel is a Namibian investigative journalist working for the daily newspaper The Namibian. He heads The Namibian investigative unit. Based in Windhoek, he writes about general news — mainly politics, governance, corruption, and extractive industries. He is the Namibian correspondent for AFP.
How long have you been an investigative journalist? And what type of stories do you typically report on?
I've been a journalist since 2010 and started off as an intern at the Namibia Press Agency. Then I moved to The Namibian newspaper in 2011, where I reported on entertainment, lifestyle, and youth-related stories. In 2012, I started reporting on general stories that include governance, politics, council, and other related content. In 2014, I went for a three-month fellowship at amaBhungane under the Mail & Guardian. The fellowships were aimed at preparing us at The Namibian to start beefing up and improve the capacity of our own investigative unit. I learned a lot at amaBhungane, including working with some of the best investigative reporters on the continent.
I've been the editor of the investigations unit at The Namibian since 2015. During that time, we've produced groundbreaking investigations. This includes the cross-border collaboration of what is now called the Fishrot fishing corruption scandal. Two former ministers — Bernhard Esau and former justice minister Sacky Shanghala — have been in jail since 2019, awaiting trial for their alleged role in the Fishrot case. Another top executive, James Hatuikulipi — who led Investec Namibia — is also behind bars as a result of this case.  I would say that is the biggest story that I have worked on. I've also worked on a story that led to the former minister of education, Katrina Hanse-Himarwa, being convicted of corruption after being implicated in a housing allocation scandal.
Does working in a country with a high rank for press freedom make it easier to be an investigative journalist?
Yes, we are privileged to work in an environment where journalists are allowed to fearlessly report on public interest stories. It's a bit difficult to access information, but I guess this encourages us to dig for information to inform the public.
Do you face any threats as a journalist? 
No, we don't really have physical threats, at least not as bad as in other countries. But the danger is mostly economic pressure. Rich individuals who we report on often resort to lawsuits that drag on for years, requiring financial muscle to defend the cases. Look, lawsuits are sometimes inevitable. Journalists are not perfect, but this challenge allows us to keep improving our craft and system to ensure that our journalism is bulletproof. Another threat is probably on social media where journalists are attacked for their work.
What are the contributing factors to Namibia having a high rank for press freedom?
First of all, Namibia has an entrenched culture of respecting the media. Yes, trust in the media is not totally the best, but people appreciate the role we play in society. Secondly, most politicians understand the role of the media. This includes President Hage Geingob. The president gets agitated by how we report, but, overall, he understands that there is a need for vibrant and fearless media. He has thanked the media for helping him take action on issues such as corruption and general governance issues. There are still other low-hanging fruit that Namibia needs to work on, such as implementing the access to  information law that was passed in parliament this year. Diversity in the media is also crucial. At the moment, the government has a huge influence in terms of its ownership of media organizations, which leads to self-censorship among journalists.
9. Purity Mukami (Kenya)
Purity Mukami is a data and investigative journalist based in Kenya. Purity joined Finance Uncovered in 2021, having previously attended a Finance Uncovered training course in Abuja, Nigeria, in 2019 while working for Africa Uncensored. As well as providing crucial research for reporting, she is also a data lead and a reporter. She began her career as a statistics lecturer at various Kenyan universities, then as a banker and researcher before switching to investigative journalism.
A specialist data and investigative journalist, Purity has a successful record of accomplishment in following the money, investigating social networks, and identifying stories using statistical methods and open source intelligence. She has also collaborated on projects with BBC Africa Eye, ICIJ, and the Organized Crime and Corruption Reporting Project (OCCRP) teams.
How long have you been an investigative journalist and why did you choose investigative journalism? 
I have been in investigative journalism since 2018. I joined this field to contribute to nation-building through simplifying and making available information and insights that are usually hidden in numbers, and are often not easily digestible by common Kenyans — particularly on matters around elections and public spending.
What has your experience been as a woman journalist working in a male-dominated space?
The experience has been humbling and sometimes excruciating. I remember crying because a story could not be published because we had not proved that some money had been paid to a government supplier we were writing about. My senior female colleague once told me that delivering investigative stories is like delivering a baby. It is sweet and painful and a joy when your work influences better policies.
As a woman, I have had to work on my emotional intelligence to be able to navigate in the field. I have had to be very self-aware when making some comments, and, as a wife, it has taken an understanding and supportive husband when the job gets risky. I have also had to struggle to be present as a mother. 
What are some of the challenges that you face as both an investigative and data journalist?
Time has been one of the challenges. There have been instances when I got home, thinking I would finish a task or an online course, and sometimes it is just impossible. There is a lot to learn and little time to do so and, at times, I have suffered from burnout. However, with understanding colleagues and bosses, one gets through it.
This story was originally published by JamLab.Africa and is reprinted here with permission. 
Additional Resources
Editor's Pick: 2021's Best Investigative Stories from Sub-Saharan Africa
Webinar for African Journalists: Latest Online Tools for Investigation
Why South Africa's Pioneering Investigative Nonprofit is Supporting Other Regional Start-Ups
---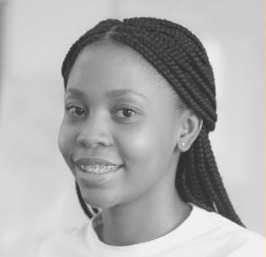 Lwazi Maseko is a reporter for JamLab.Africa whose work has also appeared in Bloomberg News, MSN South Africa, Yahoo Finance, Al Jazeera, News24, Daily Maverick, Business Day, and Moneyweb.