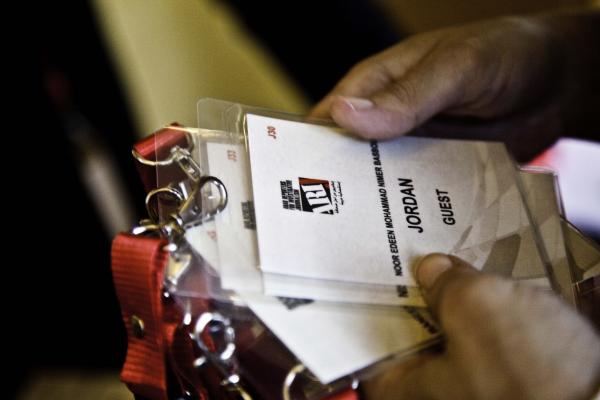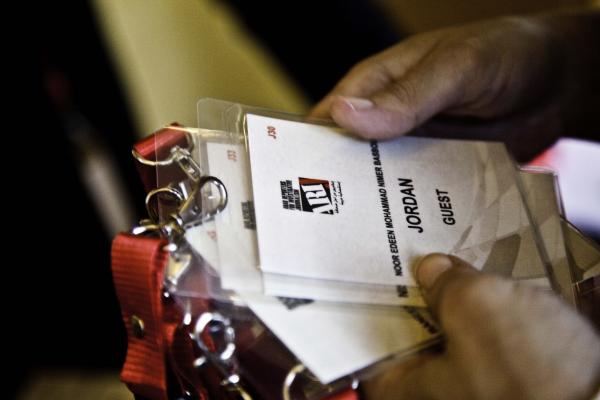 The fifth annual ARIJ conference was held in Cairo from November 23 to 25.
Arab Reporters for Investigative Journalism (ARIJ) honored reporters from across the region during its annual congress in November, attended by a record 300 journalists from 24 countries. Iraqi journalist Maiada Daoud was awarded a special prize for her reporting of the alleged executions in 2006 of 11 Iraqis by American forces.
Egyptian reporters Merette Ibrahim and Basel Samir won first prize in television reporting for uncovering heavy lobby efforts by Monsanto that delayed passage of a law controlling the import of unregulated genetically modified seeds. ARIJ also honored Jordanian television reporter Raeda Hamra for her investigation into untreated wastewater from a high security prison being used to irrigate cropland.
ARIJ honored print reporter Ahmed Shawaky Al-Attar for his report which found that vendors of cheap fava beans sold to Egypt's poor coated the dry goods in a carcinogenic dye banned in the United States and Canada.  The group also acknowledged Muwafaq Mohammad for uncovering a politically-sponsored scheme to import counterfeit medications into Kurdish Iraq.
ARIJ's fifth annual conference, "Investigative the Powerful," marked a turning point for the organization. Editors, publishers, university professors–as well as students–accounted for a noticeably larger share of participants at this year's event with sessions dedicated to address their concerns and ambitions. The idea that investigative reporting can contribute to a new outlet's bottom line and brand was far more generally accepted than it was at the first ARIJ conference five years ago.
At meetings with editors and professors, the common issue was not whether, but how to expand investigative practices in the newsrooms and classrooms. Equally significant, a greater number of speakers from the region were investigative reporters than in previous years. And many of those were women.
Delegations from across the Arab world – from Syria to Gaza – traveled to Cairo for the congress despite conflicts at home – emphasizing the importance of the regional organization. It was the first conference held away from ARIJ's base in Amman. The original focus on basic reporting methods – the "Story-Based Inquiry" manual (UNESCO 2009) – has expanded to emphasis data-driven computer-assisted reporting and money-tracking. Reporters who attended the money-tracking seminar, led by a team from the Organized Crime and Corruption Reporting Project, came away with a story on money-laundering during the weekend.
The backdrop to the conference was unrest in nearby Tahrir Square, where protests against Egyptian President Mohammed Morsi grew throughout the weekend. Conflicts in Syria and Gaza evoked the risks and opportunities facing news media in general, and investigative media in particular, in the wake of the Arab Spring. Tunisian reporters forcefully reminded their Egyptian colleagues that many outside Egypt face the danger of a power grab.
The Egyptian Ministry of Information failed to deliver on a promise to help ARIJ secure entry visas for Palestinian men living in the West Bank and Lebanon, or anyone from Iraq living in Baghdad.
Mark Lee Hunter is adjunct professor and senior research fellow at INSEAD in Paris. He is the author of Story-Based Inquiry: A Manual for Investigative Journalists.