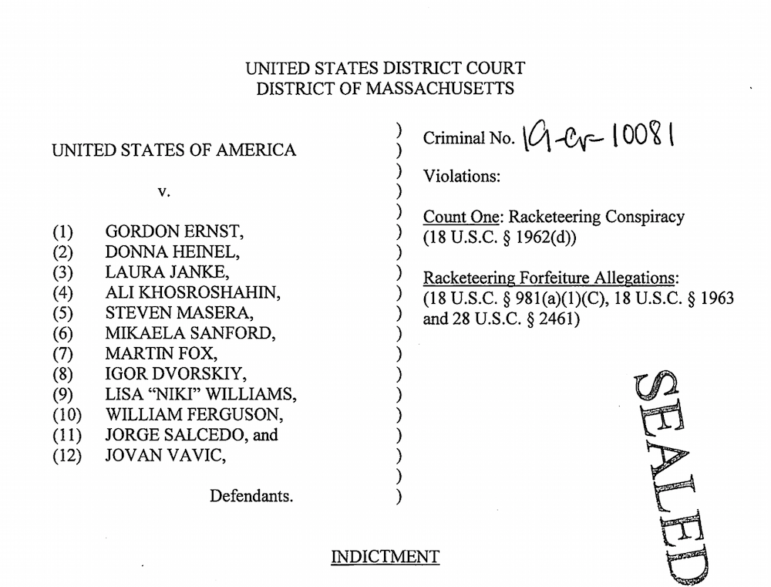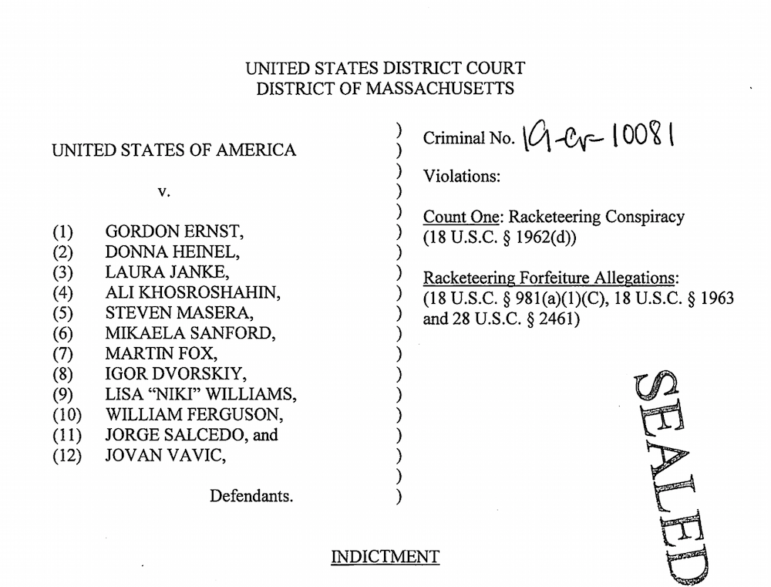 Document of the Day: Indictment for University Admission Payoffs
Read this article in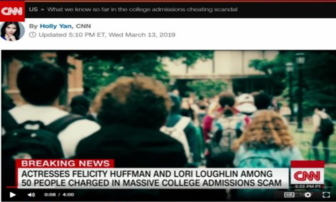 America's colleges and universities have earned a global reputation for top-notch teaching and research, attracting the best students and professors from around the world. While occasionally embarrassed by revelations of "legacy" admissions to rich kids and payoffs to attract young athletes, nothing like this week's case has hit US higher education before.
In a sweeping set of charges, federal officials announced "the largest college admissions scam ever prosecuted by the Department of Justice." Dubbed "Operation Varsity Blues" by the FBI, prosecutors used RICO — federal anti-racketeering laws — to allege that some 50 people conspired to cheat on standardized tests or bribe coaches and other school officials to accept students into elite colleges. At the alleged center of the conspiracy: a for-profit college prep agency and an associated nonprofit foundation.
Among the schools targeted were Georgetown, Stanford, UCLA, University of Texas, USC, and Yale. While the universities themselves were not implicated, named in the allegations were actresses Lori Loughlin and Felicity Huffman, dozens of other parents, nine coaches at elite schools; and three managers of school testing services. Prosecutors say more indictments are expected.
A look at the main indictment (one of several sets of criminal charges filed in the case) makes for colorful reading:
DV.load("https://www.documentcloud.org/documents/5767134-Indictment.js", { responsive: true, sidebar: false, text: false, container: "#DV-viewer-5767134-Indictment" }); Indictment (PDF)
Indictment (Text)