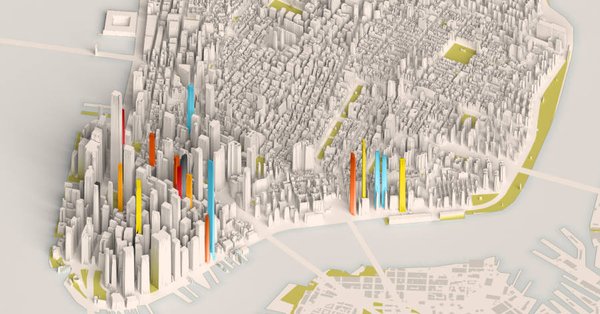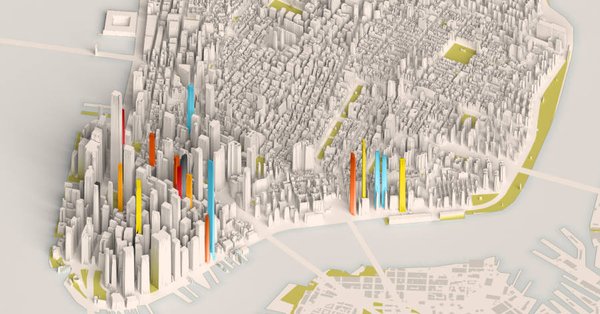 Income and asset disclosures by public officials, now mandated in some 160 countries, can play a key role in investigations of corruption and public accountability.
By definition, these filings don't reveal hidden wealth, but they can be catalysts for research. The unveiling of false statements by officials has at times led to political scandals.
Disclosure legislation generally requires that a specific range of public officials (such as members of parliament, heads of state, and cabinet members) declare their financial and business interests. The laws vary greatly in the detail required, how frequently the reporting must occur, whether they apply to more than federal officials and whether compliance is monitored. Also variable is where to find the statements by the so-called politically exposed persons (PEPs) and how much is disclosed, but the roadmap is usually in the statutes.
GIJN has compiled some of the investigative journalism in which asset disclosures have played a part and pulled together some of the tools necessary to look for hidden assets. We've updated our "Corruption" resource page to include the best databases for making discoveries.
Asset disclosure regimes are national and there's no single perfect international collection.
The World Bank runs a Financial Disclosure Law Library that can be searched with various parameters.
The asset disclosure regimes in Central and Eastern Europe are described in this resource, prepared by TransparenCEE, a community of nonprofit, IT, and media organizations that use technology for better transparency, accountability, and governance in the Central and Eastern Europe.  The 2017 effort comes complete with an infographic.
Fact-Checking Disclosures
To check if officials are being truthful on their disclosure statements, here are several key resources:
Four Expert Suggestions
How to Track Looted Wealth: Tips for Reporters was the subject of panel discussion at GIJN's 2017 conference in Johannesburg.
Our panelists offered four major suggestions:
Use public record sources outside your country but don't underestimate local sources
Use databases and leaks but always try to get the original documents
Use social media and human sources to track your subject's lifestyle
Collaborate with reporters outside your country to track assets
Imagination
Besides dogged digging, clever thinking can pay off. Here's a fun one.
A journalist with a sharp eye created a major scandal in Thailand in late 2017 when he reported on the numerous expensive watches worn by Deputy Prime Minister Prawit Wongsuwon.
Wrist photos showed the minister wearing 19 watches worth $24 million. They were collected by a journalist who goes only by David, based in Los Angeles and publishing in Thai via a Facebook page he calls CSI LA. See his pictorial in this article and this one about what became known as the wristwatch scandal. The minister did not include any of the watches in his financial reports submitted to the National Anti-Corruption Commission. He claimed that all of the watches belonged to a wealthy friend, who has since died.
Crowdsourcing Asset Databases
Journalists in a half-dozen countries are enhancing official asset disclosure records, putting them online and adding information to them, sometimes with public input. More on that below.
Less Likely to Be in Plain Sight
Asset disclosures can be a starting point for investigation, but locating hidden assets can be very difficult. Sometimes suspicions are aroused if the declared income and assets don't match visible signs of a free-spending lifestyle.
Below are some examples in which reporters have ferreted out evidence of hidden wealth.
Comparing Official Information Sources
Direkt36 in Hungary in February of 2017 reported on Sándor Farkas, an MP from the governing Fidesz party:
There is no other member of the Hungarian Parliament who received nearly as much state and EU subsidies last year as him. He was extremely successful in collecting grants in previous years as well: a company he co-owns has got more than 2.5 billion HUF (approximately 8.1 million euros) in total since 2012.
Of all this, however, he only declared 925.5 million HUF (3 million euros) in his wealth declarations. The rest of the money is totally missing from these official documents.
In addition to analyzing subsidy records, Direkt36 reporter Anita Vorák looked up Farkas in company registries and checked out a government database (in Hungarian) of farm subsidies. The article stressed the gaps in the public disclosure system.
Document from Legal Proceedings Critical
Searches of legal proceedings are often noted as a good source for asset information.
A document hidden in plain site was the impetus for a major investigation by the Miami Herald into the US holdings of Anatoly Petukhov, a former Russian police general.
A 45-page document from a legal proceeding had been sealed by a court, and efforts to get it leaked were unsuccessful. But it was found on a Bloomberg database that had scraped the court filings prior to the judge's order.
Reporters Nicholas Nehamas, Kevin G. Hall and Lily Dobrovolskaya then looked into Petukhov's assets, using a variety of tools, to produce an October, 2017 investigation: This Russian general fought the mob. Why does he own $38 million of Florida real estate?
In another story, Dobrovolskaya and Nehamas reported in June that Igor Zorin, a Russian government official, had spent nearly $8 million on waterfront South Florida homes, including at Trump Palace, "hardly financially prudent given his bureaucrat's salary of $75,000 per year."
Nor had he disclosed the purchase, as required. Zorin was subsequently fired after Russian prosecutors ruled that his investments violated the nation's anti-corruption laws.
Examining the Disclosure System
National income and asset disclosure regimes are famously full of holes, presenting an opportunity for journalists to expose their weaknesses.
The Philippines Center for Investigation Journalism asked for disclosure statements using the freedom of information regulation. Vino Lucero in September 2017 reported on "an epidemic of redactions" after the documents provided were covered with black lines masking sections of the Statements of Assets, Liabilities, and Net Worth (SALN) made by Cabinet members. Lucero found that "the redacted details included some of the most crucial ones – and at the very heart of the reason why public officials were required by law to file the integrity document in the first place."
Gaps in asset disclosure laws invite fact-checking.
For example, the Florida law doesn't mandate the listing of spousal assets. This and other weaknesses were examined by Florida Bulldog.
One More Disclosure Document
Looking at multiple disclosure documents was pivotal for Sarah Karlin-Smith and Brianna Ehley of Politico in Washington for a story that led to the resignation of the Trump administration's top public health official. Their reporting showed that the official had purchased stock shares in a tobacco company one month into her leadership of the agency charged with reducing tobacco use.
The reporters already had examined her financial disclosure statement, her ethics agreement and her certificate of divesture, but the scoop came in yet another, lesser known, document, filed later, about stock trading.
In March, 2018, Politico combined multiple records to create "an authoritative searchable database of 2,475 political appointees," including Trump's Cabinet, staffers in the White House and senior officials within the government. 
Mining for Assets
Bloomberg News, with support from the Pulitzer Center on Crisis Reporting, traced the wealth of the president of the Democratic Republic of Congo, Joseph Kabila, and his family. Reporters Michael Kavanagh, Thomas Wilson, and Franz Wild amassed an archive of hundreds of thousands of pages of corporate documents "that shows his wife, two children and eight of his siblings control more than 120 permits to dig gold, diamonds, copper, cobalt and other minerals."
Separately, the Congo Research Group (CRG) at New York University's Center on International Cooperation found that the Kabila family "either partially or wholly owns more than 80 companies and businesses in the Congo and abroad," according to a 2017 report, All the President's Wealth.
OCCRP Finds Assets, With Difficulty
How to Hide a Russian Fortune on the French Riviera, written by Sophie Balay and done with the Russian newspaper Novaya Gazeta and the French Le Monde, reveals the extent to which one of Russia's most infamous oligarchs — Putin's childhood friend Boris Rotenberg — is entrenched in the French Riviera. The article shows how hard it is to track down ownership information.
Don't Underestimate the Availability of Material
Billions in Hidden Riches for Family of Chinese Leader was published in 2012 by The New York Times, with detail that amazed readers.
But reporter David Barboza later explained how the "shocking" availability of corporate records enabled his work. 
Enhancing Official Records With Public Input
Some media outlets have created databases based on official asset disclosure records, sometimes engaging assistance from readers. 
In the Australian state of New South Wales, Guardian Australia journalists enlisted the help of PyBossa and Guardian readers to investigate potential conflicts of interest of state politicians, as described in this article.
The official "pecuniary interests register" was a mess, only half online and a morass of PDFs, some handwritten. But some 50 Guardian reader volunteers transcribed the whole register in less than three weeks. The resulting database may be viewed here.
Subsequently, "data analysis techniques were employed to compare the database with other datasets, such as records of contracts, donations and travel expenses," the article explains, and several politicians had to supplement their disclosures.
In Serbia, KRIK, a journalism network in that investigates crime and corruption, began publishing a database listing the properties of Serbian politicians in December of 2016, as described in an article published by GIJN. KRIK supplements the official information, for example, by using a real estate expert to value properties.
Reporters from the Center for Investigative Reporting in Sarajevo (CIN)  collected more than 2,100 documents about 120 politicians in in Bosnia and Herzegovina. These include  asset declarations, land records, incorporation documents for companies owned by politicians, indictments and rulings against them and other official documents.
Comparitech researchers compiled and analyzed the lobbying expenses of 51 Internet Service Providers, using information from the US Senate's Lobbying Disclosure Act database, which dates back to 1998. The UK research firm identified more than $1.2 billion spent on lobbying since 1998, including $80 million in 2018.
Argentina: Citizens Asked to Provide Revealing Facts
In Argentina, citizens were invited to look at an online database which simplified the top 800 public officials' asset declarations.
Poder Ciudadano, Transparency International's chapter in Argentina, working with civil society groups and media outlets, used 30 volunteers to create the database that won a 2014 Global Editors Network award for best data journalism.
In Brazil, UOL News since 2002 has maintained a searchable database (Políticos do Brasil) about political candidates, including their asset declaration information.
Trump Officials Scrutinized
ProPublica in early 2018 created, Trump Town, a searchable database of 2,684 Trump administration political appointees, including their jobs and offices, employment history, lobbying records, government ethics documents and financial disclosures.
ProPublica later described the many ways in which it is being used: Here's How You Can Use Trump Town.
In another example of citizen involvement, omissions by Trump advisor Steve Bannon were first spotted by volunteers for #CitizenSleuth, a project by nonprofit newsrooms Center for Public Integrity and Reveal from the Center for Investigative Reporting.
The crowd-sourced investigation examined the detailed financial disclosures from more than 400 Trump administration officials. The citizen input is sometimes more "crumbs" than "gold," according to one reporter involved, but several dozen volunteers remain active, sometimes using a Facebook page.
To look for conflicts of interest among US state legislators, the Center for Public Integrity and the Associated Press in early 2018 combined to create a searchable library of financial disclosures for 6,933 state legislators. That project and some of what was learned is described here.
Verification
The overall efficacy of income and asset disclosure to combat corruption continues to be debated.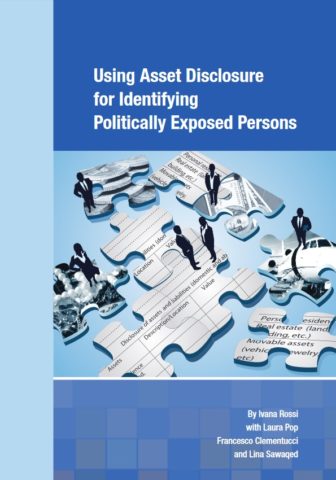 One major report on IAD, Getting the Full Picture on Public Officials. A how-to Guide for Effective Financial Disclosure, published by the World Bank, covers the ins and outs of good systems. (The Bank runs a Financial Disclosure Law Library with access to over 1,000 laws and regulations across 176 jurisdictions worldwide.)
Of particular interest to journalists is a chapter in the Bank report on problems with verification of the claims.
Many agencies and practitioners have difficulty identifying which disclosures they should focus on for verification. If it were feasible, most practitioners would like to have the resources to carry out a comprehensive audit of the content of all disclosures they receive.
A "comprehensive" audit would probably entail all of the following steps: checking for the internal consistency of information declared, comparing information declared across years, and cross-checking information declared with outside information. In the majority of cases, all of these steps are not feasible, because the volume of disclosures collected is extremely high, because only limited resources are available, or because agencies face both of those challenges. Moreover, verifying all disclosures received may not be an efficient allocation of resources.
Many private companies do asset searches for clients, especially financial institutions.
One such outfit, Hudson Intelligence, describes the breadth of its efforts, an interesting read. Private investigators have access to certain materials not available to journalists.
Their promotion amounts to kind of a laundry list for investigation:
We conduct extensive searches across multiple asset classes, utilizing a broad range of investigative, credit-related and public record resources, which include:
Financial Account Information
Business and Consumer Credit Reports
Property Deeds and Assessments
Mortgage Filings
Tax Returns
Family and Personal Trusts
Corporate Records
Civil Litigation
U.S. Tax Court Cases
Bankruptcy Filings
Mobile and Digital Forensics
Motor Vehicle Records
Securities Filings 
Secured Financing Statements (UCC Statements)
IRS-Registered Pension and Profit-Sharing Plans
Safe Deposit Boxes
Auction Records – Fine Art & Antiquities
Social Media
Surveillance
Utility Records
Cryptocurrency Exchanges (Bitcoin Blockchain Analysis)