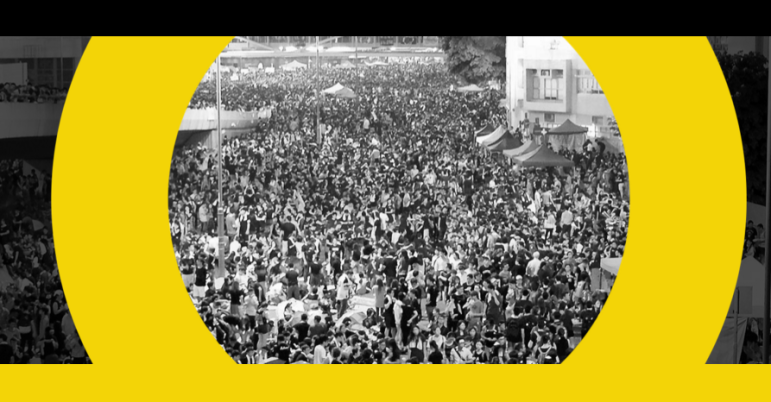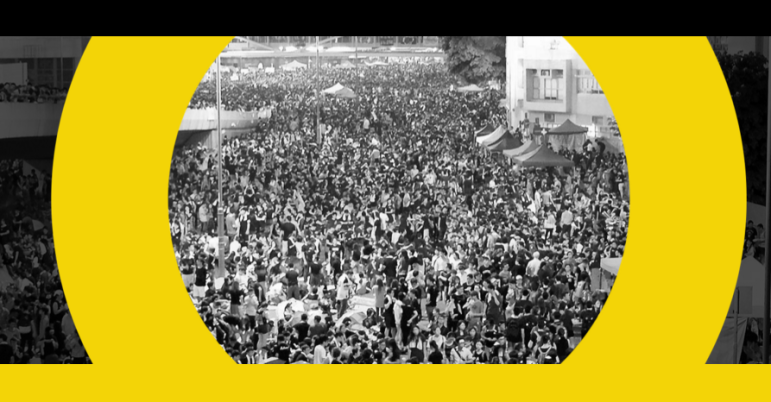 One of the earliest experiments of crowdfunding was the Korean citizen journalism site Oh My News, created in 2000. They asked people to "tip" authors to stories they liked the best and in this way they paid their most popular contributors.
Sixteen years later, this week, Google announced Spanish eldiario.es as one of the 128 winning projects of its Digital News Initiative Innovation Fund to which the company is giving US$27 million "to spark new thinking and give European news organisations all sizes of space to try some new things." According to Google, building on a successful traditional crowd-funding model, this digital news outlet will identify niche groups of audiences and invite them to fund a specific story or to top up the funding gap for an area of coverage. Meanwhile, Publish.org, a project in the making, is developing a new version of the original experiment they tried with The Guardian's Contributoria, to get readers pay a membership fee that will enable them to vote for the best stories, write their own and edit others.
What these pioneers understand well is that this is not just about getting the money; it is about creating a faithful community of readers. In a way, they are searching for the lost group of loyal subscribers to traditional newspapers who would call the newsroom in times of crisis as if journalists were family. The new fragmented audiences of digital outlets no longer gather around news-producers but around social networks, and no longer see why quality journalism has to be paid, nor how these payments help guarantee the media true independence.
Crowdfunding helps journalism-producing outlets build a reliable community around a way of being.
Hungarians fund Atlatzo; Salvadorans, El Faro; and residents of Hong Kong, Factwire — because they think good information is indispensable to survive as citizens. They know that if they support quality, well-verified stories, they will know what is really going on, and they will not be deceived with slanted or special-interest driven information.
There are, however, cultural nuances in crowdfunding. In many places in the world it is still seen as a request for charity; as if the journalists were requesting a personal favor. And people may give them small change, like giving donations in church. Fortunately, this culture is changing. More citizens seem to understand that crowdfunding for journalism is a profoundly egalitarian exercise. They are increasingly conscious that, as with food, they cannot only consume "junk" information.
If citizens only access information from contaminated sources, they will be unable to hold government or corporations accountable; unable to know when their interests are being harmed.
Crowdfunding is also a democratizing force because it gives power to its audiences. If they pay for the stories, they will follow them up and demand quality. Sure, the old business model that supported journalism was working, but in many parts of the world, it had been perverted by the excessive power it gave advertisers (including state advertising) over editorial content. It also left too much room for journalists to cozy-up to power. Now if citizens voluntarily fund a journalistic project, they expect something more than lazy journalism and they can speak more strongly to the journalists they fund.
Finally, crowdfunding can be a shield for journalism under attack. These same crowds that gave a site money because they are convinced they need "organic journalism" made of healthy sources and verified ingredients to have a better life, could be the ones that go out of their way to defend it when under attack. For example, when there have been attempts to censor or intimidate Malaysiakini, a renowned independent media in Kuala Lumpur, its audience, who gave them half a million dollars for their new building, marched in the streets to protest. Also, as you will see in the examples below, crowds have helped pay for the defense of trusted journalists when they suffer legal abuse because they feel the stories they are telling are important and worth defending.
"Faces" Behind Good Journalism
In 2015, Atlatszo.hu, an independent investigative journalism site in Hungary, managed to raise a record of US$164,000 from readers with a creative online and offline campaign strategy. "The main message is that the content is free but journalists have to make a living, so please donate," says Tamas Bodoky, the founder of Atlatszo. "We are not financed by political parties or shady oligarchs, we need public support." Its "Faces" campaign collected money for salaries of journalists who did short video messages describing their work, achievements, and future projects. The "Átlátszó 4000" campaign aimed to attract regular contributors who donate a small amount of money every month — and it yielded 3000. "Crowdfunding is very important to us, we regularly campaign our readership to donate," Bodoky noted. "Micro-donations accounted for more than 50% of the 2015 budget."
The Crowd Chooses the Topic
In the last three months of 2015, El Faro newspaper in Salvador raised nearly US$26,000 from 565 donors, among them 11 organizations. Readers were invited to fund specific investigations on various sensitive topics such as impunity, violence, corruption, inequality, or migration for the newspaper's Excavación Ciudadana (Citizen digging) project. Although El Faro did not reach its target amount of $50,000 this time, the paper plans to continue crowdfunding campaigns in the near future.
In September 2015, citizens of Hong Kong backed the launch of investigative news agency FactWire, which exceeded its target of 3 million Hong Kong dollars — about US$386,000 — raising a total of US$585,000. Founder Hiu-Tung Ng said the campaign was to "see if the public would support an independent and credible news source." FactWire will be run by a trust, with all profits invested back into organisation, and as a news agency will investigate public affairs issues arising in the government, public institutions, or NGOs, and other matters of public interest.
Investigate Violation of Rights of the Most Vulnerable
Investigative reporting group Agência Pública, founded in 2011, by a group of women reporters in Sao Paulo, Brazil, raised over $17,000 from 936 donors in 2015. Their goal is to make government and corporations accountable to citizens and expose those responsible of trampling over the rights of indigenous peoples, poor inhabitants of urban neighborhoods and informal settlers forcibly relocated in preparation to big sporting events.
Crowdfunding for Imprisoned Journalists

The Media Legal Defence Initiative (MLDI) ran a campaign to fund a legal appeal for two Ethiopian journalists, Eskinder Nega and Reeyot Alemu, imprisoned under Ethiopia's draconian Anti-Terrorism Declaration. MLDI raised US$25,000 through a combination of numerous small donations of $25 to $100 and a few large ones in the last two months of 2013. With a better legal defense and the crowdfunding campaign, a year and a half later Reeyot Alemu was released.
Singaporean journalist Roy Ngerng managed to raise US$70,000 in legal fees mostly from his audience of readers in Singapore, who were appalled when that country's prime minster charged him with defamation for exposing government corruption and mismanagement of the state pension fund, which all Singapore citizens were obligated to pay into.
---

María Teresa Ronderos is director of the OSF Program on Independent Journalism, which oversees efforts to promote viable, high-quality media, particularly in countries transitioning to democracy. Ronderos came to OSF from Semana, Colombia's leading news magazine. She was also co-founder and editor of VerdadAbierta.com, a website that covers armed conflict in Colombia. In 2013, she and her team at VerdadAbierta.com won the Simon Bolivar National Award, Colombia's top journalism award, for best investigative reporting.
This story originally appeared in the September 2015 newsletter of the Open Society Foundation's Program on Independent Journalism and is reprinted with permission.