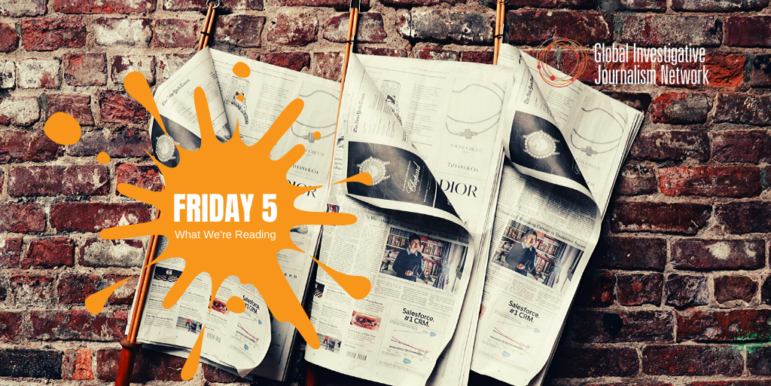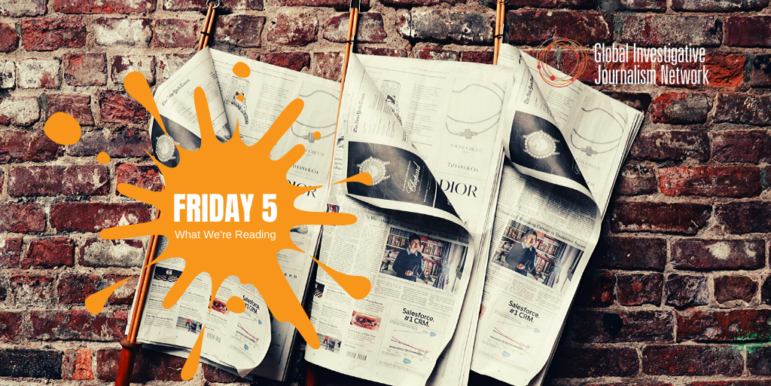 What We're Reading: European Media's COVID-19 Trust Test, New Verification Handbook, Documentaries to Stream
This week's Friday 5, where we round up our favorite reads from around the online world in English, features a Nieman Reports story on European media's eroding trust problem during COVID-19, the latest edition of Craig Silverman's Verification Handbook, and the free-to-stream investigative documentary playlist from the good people at the DIG Festival.
The latest version of the Verification Handbook, edited by BuzzFeed's Craig Silverman, has just been published by the European Journalism Centre, with support from Craig Newmark Philanthropies. You can read the book on Datajournalism.com's website, where you can also listen to a podcast conversation between Silverman and Dr. Claire Wardle, the executive director of First Draft. They discuss how the verification landscape has changed since 2014 —  when the handbook first came out — along with the essential tools and techniques journalists need to spot, monitor, and debunk disinformation. For more on Silverman, see this GIJN Q&A and these tips on investigating misinformation networks from #GIJC19 in Hamburg.
Here's to another weekend full of good streaming material, thanks to the DIG Festival's Lockdown Tapes. DIG, an annual festival and competition in Italy devoted to showcasing the best international investigative journalism in video format, is offering a playlist — free to access through May 3 — of 12 documentaries that have been aired at recent festivals. This year's festival, due to be held in June, was postponed due to the pandemic but there are plans for an October gathering in Modena. Find more information about the rescheduled 2020 festival here (Italian).
Zeyi Yang gets right to the point in this piece for the Columbia Journalism Review: "For reporters who are bilingual in Chinese and English, the breaking news stories about COVID-19 that have occupied US media's front pages aren't so breaking. They have already seen the same headlines in China weeks, if not months, earlier." Part of this is due to English language dominance and how this affects the global news narrative, but Yang raises important points for journalists outside China to continue to be "critical of the reliability of official data and rhetoric from the Chinese government" while also giving "more credit to the experiences, clinical and otherwise, of ordinary people in China," and not just seeing them as the "other" or as "people ruled by authoritarian regimes."
For sure this is a promo from Mapbox, the map-making tool folks, on their fairly new Interactive Storytelling solution. But it is a darn impressive brag list. The piece showcases the cool use of the tool with examples from a Washington Post story that follows the journey of a pronghorn (a deer-like North American mammal) as she makes her way south for the winter in Wyoming; the San Francisco Chronicle's 49 Mile Scenic Route tour; and Al Jazeera's use of Mapbox's satellite imagery for their Saving the Nile multimedia story which shows the changes that a dam would have on the landscape around the river's mouth.
---

Tanya Pampalone, GIJN's managing editor, rounded up this week's Friday 5. Tanya is the former executive editor of South Africa's Mail & Guardian and former managing editor of Maverick (now Daily Maverick). She is a contributor to Unbias the News: Why Diversity Matters for Journalism and Southern African Muckraking: 150 Years of Investigative Journalism Which Has Shaped the Region.