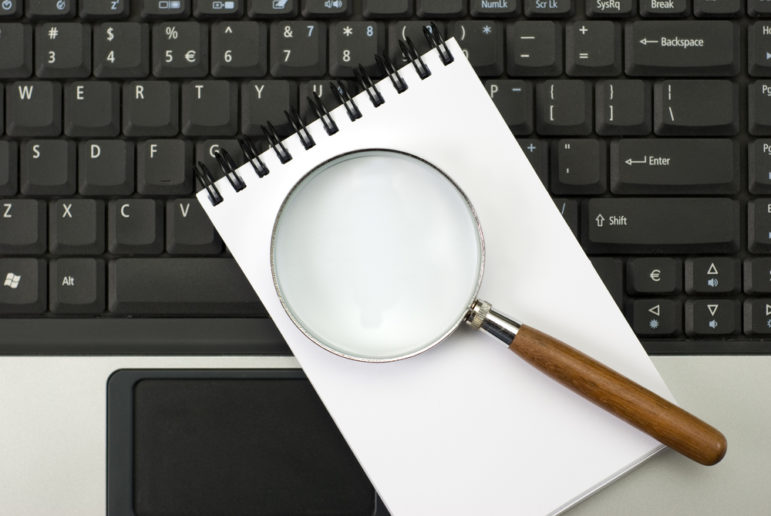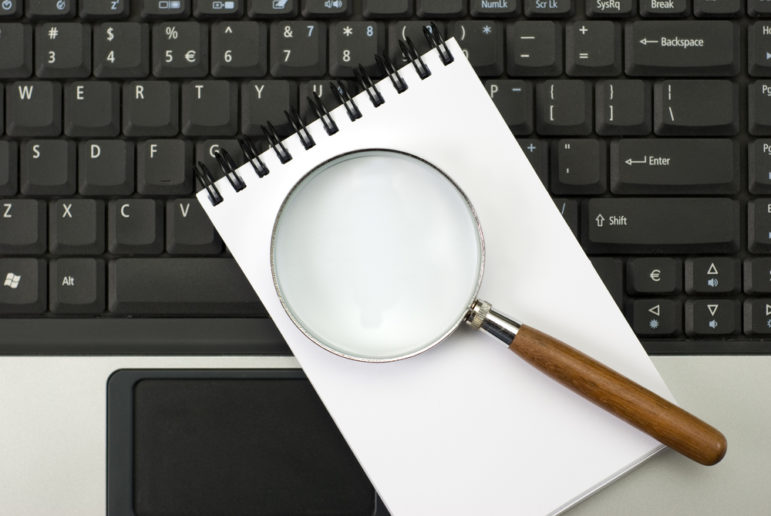 Tips for Beat Reporters to Investigate "On The Side"
Read this article in
Beat reporters often stumble upon leads that hint at major accountability stories, but don't follow them because of time and newsroom constraints.
Yet reporters tasked with daily stories on beats like crime, health, or the environment can be better positioned even than well-resourced investigative units to produce impactful watchdog reporting, because they understand the subject and have long relationships with inside sources.
Veteran journalists say the best solution for these reporters is to "keep many irons in the fire" by pursuing investigations part-time in parallel with their core daily work, and to carefully organize their time and research with the help of time-saving tools.
In a panel on covering beats at IRE21 — the annual conference hosted by Investigative Reporters & Editors — reporters from USA Today and South Texas-based Telemundo 40, a Spanish-language TV station, shared a dozen tools and tips that have helped them keep investigations ticking "on the side."
Session moderator MaryJo Webster, data editor at the Minneapolis Star Tribune, said successful projects-within-beats strategies are generally built around bulk public records requests, organizational discipline, and an extra question at the end of everyday interviews. Something as simple as asking: "What, in your world, is happening that is not supposed to happen?"
"You've got to juggle a lot of stuff as a beat reporter, and the most successful ones seem to have tricks up their sleeves to keep themselves organized," said Webster. "How can you carve out the first 30 minutes of your day for your in-depth story before you get sucked into the daily grind?"
She recommended that time-pressed reporters use Google Sheets pivot tables to quickly summarize incoming data, and identify trends and outliers.
Kenny Jacoby, a reporter who covers public safety and criminal justice for USA Today, said the process starts with a negotiation with your assignments editor, where you "sell" the story potential, and agree upon a portion of time that won't harm your beat duties. 
Jacoby's tips for moonlighting investigations included these:
Manage your parallel to-do lists with a personal task manager, like the Things app.

"This program allows you to quickly just check off a task, or schedule it for a date, and tags you can assign for a particular story," he noted.

Use an automated transcription tool like Otter or Pear Note for interviews, to save time.

"I transcribe almost all interviews right after I finish them, and I use automated software that allows me to use the control-F [search command], and take me to that moment in the conversation when I want to play back the audio," he said.

Quickly file multiple records requests or data surveys on your own with TextExpander or open source tools like AutoHotkey

. "That allows me to send off 50 requests in under an hour," Jacoby explained. TextExpander allows you to drop pre-written text into records requests with shortcut symbols — like "#X" — and populate the document with the names of the relevant agency or official with plugin fields. Jacoby said this process can also reduce mistakes when making mass requests. 

Set alerts for personnel and other changes at organizations you're investigating.

Jacoby used a basic

Python program

to alert him when the subject of one of his investigations was removed from the staff directory of an organization. That person's resignation triggered a new round of reporting, and prompted more sources willing to speak. Other tools to alert you to changes include

Follow That Page

, and

Klaxon

by the Marshall Project.

Brief your beat sources on your investigative progress.

While investigative teams often prefer to keep their findings secret in the research phase — to avoid premature tip-offs, or being scooped — Jacoby believes there is a net benefit for beat reporters to keep their primary sources apprised of their progress. "Keeping them in the loop makes them feel valued, and you become the person they want to come to with inside information next time," he explained. "It's important to give in order to get."

Mine LinkedIn for contacts among ex-employees with tools like Lusha.

The Lusha Chrome extension is a free program that extracts contact information from LinkedIn and Twitter accounts, and can help reporters reach out to ex-employees of any organization under scrutiny. However, given beat reporters' time constraints, Jacoby said they "can also be shameless" and use corporate staff directories to email current employees directly, and invite them to reply via an encrypted channel like

Signal

.

Set aside "needle-in-a-haystack" leads, unless the potential pay-off is huge.

Beat reporters often identify investigations when isolated events in their subject areas suggest a possible trend or cover-up, based on their knowledge of the field. But Jacoby said reporters need to assess the time that would likely be needed to obtain the data or document that would confirm that suspicion, and that they might need to ditch time-intensive projects, unless such a story implies major impact. He said these stories might only be worthwhile if you judge that there also could be a smaller story worth publishing, even if you never run the blockbuster piece.
Ana Cecilia Méndez, a reporter who covers immigration-related issues for Telemundo 40, said it's crucial that beat reporters feel free to ask for help in their newsrooms, whether in how to craft freedom of information appeals, or for active collaborators if the scope of a story grows.
Méndez's tips for parallel investigations included these:
Highlight those dates in your investigation that are not flexible, and set reminders.

While you can find flexibility for most elements in a part-time investigation, Méndez said you need to set timely reminders — for yourself and your news editor — about upcoming, fixed milestones on the story, such as court dates related to your investigative research. 

Preserve the maximum time gap between project interviews and daily deadlines.

Méndez said some scheduled investigative interviews will have to be cancelled at short notice when breaking news happens in the beat area, and that it's worth briefing sources on this possibility. But she said conflicts can be minimized by planning investigative work as far from daily deadlines as possible. For instance with a news filing deadline set for 5 p.m. she sets aside a period between 9 a.m. and 11 a.m. for investigations.

Keep track of completed interviews and linked calendars with tools like Outlook Notes.

Gaps between interviews are likely to be longer with part-time investigations. "Outlook has been my best friend for over three years," she explained. "I put everything on Outlook for the timeframes and court dates and elements of the investigation; for where and at what time did I meet that person, and when did I talk to her again." Méndez said color-coding with online organizational tools helps distinguish between long-term projects and daily work.
In a separate session at IRE21, Matt Apuzzo, an investigative reporter at The New York Times, described one organizational tool that can help journalists easily visualize and manage parallel projects, while also mapping out ideas. Apuzzo said the minimalist, web-based WorkFlowy project management tool makes reporting tasks easy to view by using interactive notes, rather than folders.
"I keep all of my notes in there," he said. "It's super cool, you can tag all your notes, you can embed URLs, and when I need a fact, it's easy to search by tags," he said.
With so many competing tasks, Webster warned that beat reporters need to be more detailed than others with their to-do lists. 
Reporters in countries with a high risk of press surveillance — or of their equipment being seized by repressive authorities — can try encrypted tools like the new ProtonCalendar or the Signal app for note planning and source details. They can also protect to-do list folders with the VeraCrypt tool, and camouflage those folders so they don't attract attention if a device gets into the wrong hands.
Where the reporting environment makes it safe to do so, Webster recommends being as specific as possible about your task list. "Instead of writing something vague, like 'Call sources,' write down detailed items, like 'Call John Smith,' or 'Find that report from 2019 about X,'" she explained. "If I have a to-do list that's too vague, I go 'Aah, I don't have time to do that in the 15 minutes I have free,' but if I see something really specific, I go: 'Oh, I can do that right now.'"
Webster said beat reporters also need to be very specific with their story pitches to editors, and that they should request a day or two to pre-report those pitches.
Méndez said that, above all, beat reporters should take advantage of the journalistic strength they already have with human sources.
"Just have friendly talks with sources you know, and they might say, 'You know what, this is not happening in my department, but I heard that something like this is happening in this other department,'" she said, "and then you go after that."
Additional Resources
How Networked Reporting Can Boost Your Reporting — and Your Source Pool
New Tools to Organize Your Workspace and Enhance Digital Reporting
Freedom of Information Laws: A GIJN Guide
Interested in more from IRE21? Recorded sessions can be accessed and viewed via this registration link (though you will have to be, or become, an IRE member.)
---


Rowan Philp is a reporter for GIJN. He was formerly chief reporter for South Africa's Sunday Times. As a foreign correspondent, he has reported on news, politics, corruption, and conflict from more than two dozen countries around the world.