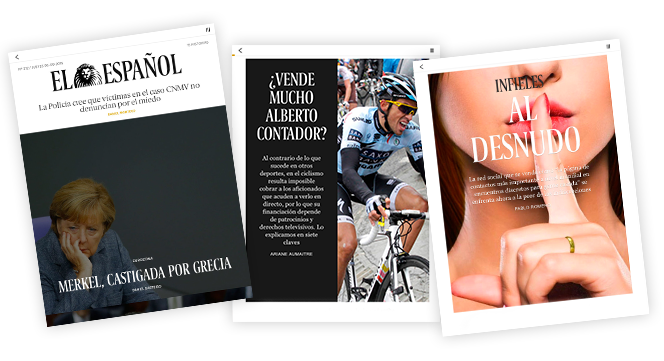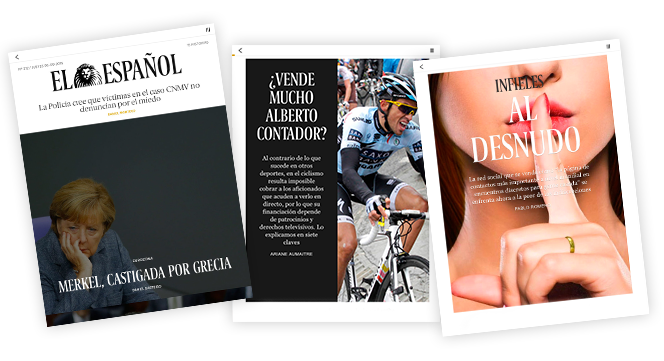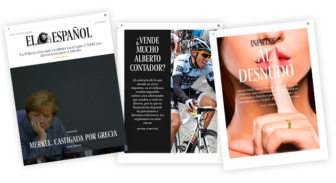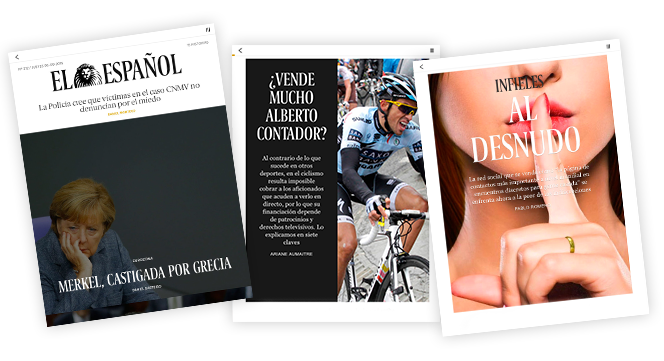 A simple WordPress blog named #NoHaceFaltaPapel didn't exist a year ago. Now it's a publishing company whose El Español is responsible for the largest crowdfunding campaign for journalism to date.
Previously at the Spanish newspaper El Mundo and now working in New York City for Univision Noticias, María Ramírez and her husband Eduardo Suárez launched the blog last April to explore media innovation at the International Symposium of Online Journalists.
Held each year at the University of Texas at Austin, Ramírez came back to ISOJ earlier this month to share the story of how and why the largest crowdfunding campaign in history was mounted to create El Español.
"In a way, crowdfunding is a business model but we discovered that it can be a very, very powerful editorial tool," she told the audience at the annual gathering. "The main thing that we actually did, the main reason that we chose to do crowdfunding, was also an early way to try to engage our community, to reach the people, to just try to get people involved."
"That's something new in Spain but I have to say in Europe it's [crowdfunding journalism] becoming sort of a trend," she said.
Unlike other historically large campaigns for the Dutch De Correspondent in 2013 and German Krautreporter in 2014, El Español held an equity crowdfunding campaign.
"Equity meaning readers are shareholders in the company. It's not easy but we think it's part of our success," she said. By comparison to Krautreporter and De Correspondent, who asked for an annual subscription fee from about 15,000 people, El Español received investments from 5,500 people.
The current mood in Spain, a general discontent with historic power structures, is important to note, Ramírez said. That worked in El Español's favor.
"You have to understand that over the last five or six years there has been a lot of disappointment in institutions, any kind of institutions actually so like big parties, the royal family and also legacy media," she said.
The promise of something new, prominent but independent journalists and the addition of editor Pedro Ramírez were also important to El Español's success. Ramírez helped create El Mundo, one of Spain's largest newspaper, but was fired in February.
"He has been a bit controversial over the years but in the last year he sort of became a symbol of what happened to you in Spain if you published uncomfortable things for the government or the royal household and well that message really came across and it was one of the reasons why people really wanted to support the project, to ensure that we don't have this, as you say, unduly influence," Ramírez said.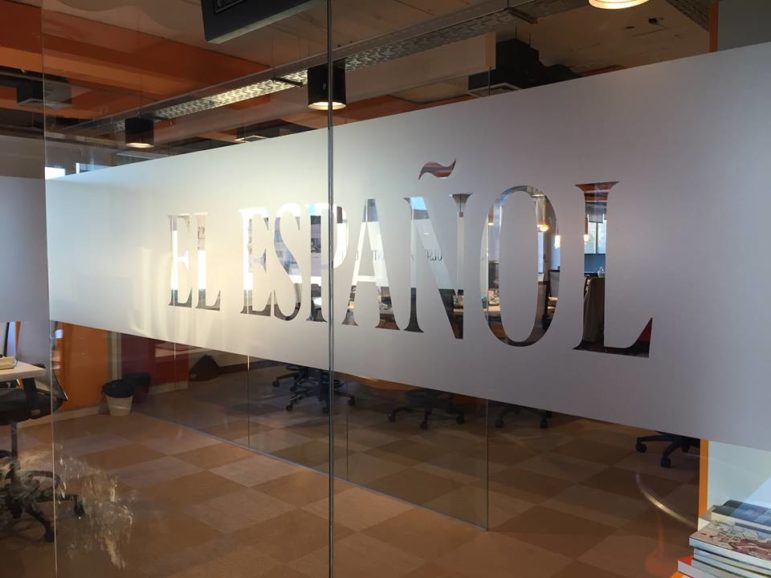 A bit more about the El Español campaign:
– $3.1 million raised from 5,500 supporters across the European Union. By law, no investments could be received from outside the European Union.
– The crowdfunding campaign took place between Jan. 10 and March 1.
– El Español broke the world record previously held by De Correspondent, who raised one million euros in a little over a week.
– Each investor was allowed to give between $100 and $10,000.
– The bulk of investments were made in the morning.
Ramírez' advice for anyone considering their own campaign:
1. Push Hard in the Final Days
There are surges of excitements and activity around your campaign in the beginning and end. Push hard in the last days, Ramirez said.
There's a graph showing growth at the end of the Krautreporter's campaign that Frederic Fischer called this period in between the "valley of death." Perhaps breaking the world record with 15 days left in the campaign helped.
2. Attack Social Media with your Own Content but also some Funny and Curation
In their first tweet, the creation of El Español was announced shortly after midnight on New Years Day. Today the account has 101,000 followers. Other social networks like Instagram, Facebook and even Spotify, where El Español made a soundtrack with their backers, were used to tell the story of the new venture and build community.
Be an open book and show your progress, Ramírez said. As the campaign proceeded, El Español shared images of moving into their new office in Madrid. Content curation of content, the sharing of news wherever it's found, was also helpful for the website that had little content of its own at the time.
3. Don't Forget the Newsletter
As is common these days,Ramírez emphasized the power of an email newsletter.
Ramírez didn't mention this fact in her presentation but according to Indiegogo data, people who give via email in crowdfunding campaigns tend to give about 35 percent more money.
Watch video of Ramírez's 10-minute talk and the entire two-day event (in English and Spanish) on the ISOJ's website.
BTW, this isn't related to crowdfunding but if you can spare 10 minutes more, watch the talk by Jim Moroney, publisher and CEO of The Dallas Morning News.
He speaks right before Ramirez gets on stage. He's a great showman and explainer of the really interesting things The Dallas Morning News does to achieve sustainable (not disruptive!) entrepreneurship, the kind he believes is vital to "save democracy."
---
This story originally appeared on the website of the Through the Cracks: Crowdfunding in Journalism and is reprinted with permission.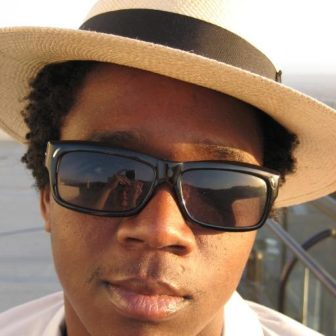 Khari Johnson is founder and editor of Through the Cracks: Crowdfunding in Journalism and a reporter at NewCo. He has built news startups for the last years. His work has been published by Media Arts Center of San Diego, San Diego News Network and Voice of San Diego as well as San Francisco Chronicle, CNN Money and Business 2.0 Magazine. (@kharijohnson).