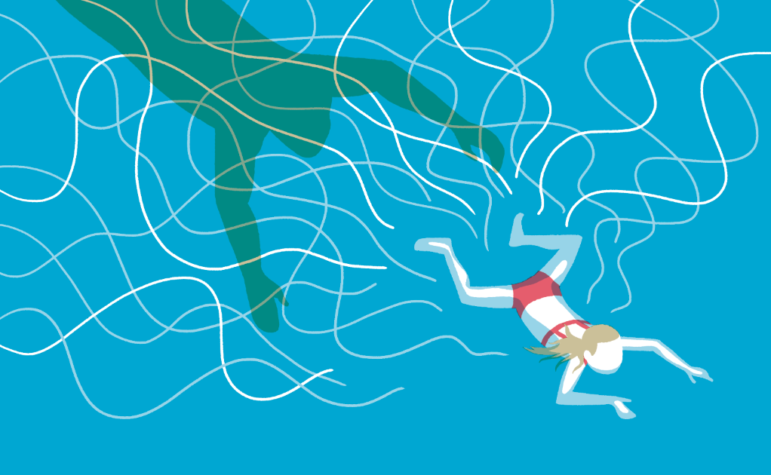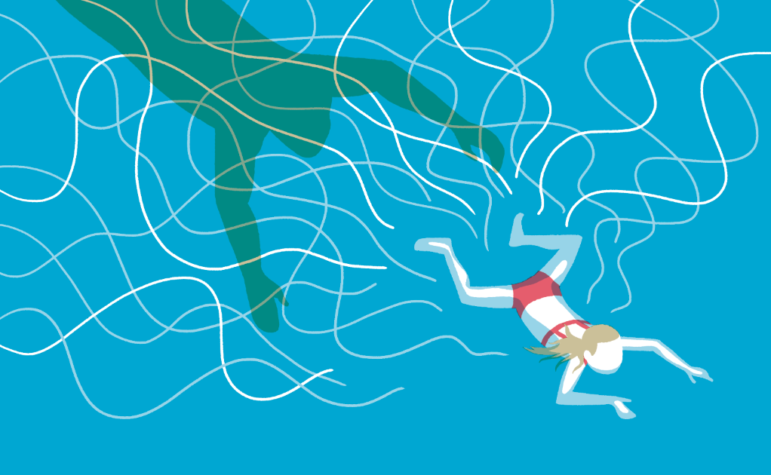 The Small Nonprofit Shaking Up French Investigative Journalism
Read this article in
Geoffrey Livolsi describes 2020 as "nearly a lost year" for Disclose, the French nonprofit investigative journalism outlet he co-founded. The organization, which made waves in 2019 by revealing the shocking extent of pedophilia in amateur sports and the widespread use of French-manufactured arms in the Yemen conflict, fell almost silent as the coronavirus pandemic swept the world.
When France entered one of Europe's strictest lockdowns, the team at Disclose was forced to put investigations on hold. With heavy restrictions on movement, reporters were unable to go into the field, and many of their sources dried up.
Rather than losing momentum entirely, the team decided to put out a series of newsletters during lockdown to teach readers how to launch their own investigations and identify misinformation, using tools like Google reverse-image search and resources like publicly searchable databases.
They were able to do so based on their partially reader-supported model — unusual in the French media landscape — which provides members an opportunity to weigh in on subjects for investigation, and gives them a behind-the-scenes look at how Disclose's journalists uncover information.
Perhaps reflecting the uniqueness of this kind of setup in France, in a 2019 report, Livolsi described Disclose as "halfway between the media and an NGO."
Livolsi founded Disclose in 2018 with fellow journalist Mathias Destal, with the intention of financing long-term investigations free of corporate interference and making them available to the general public.
Investigative journalism has a long history in France, which sits at number 34 on the Reporters Without Borders 2020 World Press Freedom Index. But this reporting hasn't traditionally been free to access. Both the storied investigative satirical weekly Le Canard Enchaîné, which dates back to World War I, and relative newcomer Mediapart are behind paywalls, as are many newspapers.
"Today, we have a large amount of free news on radio, the internet, and on TV," says Livolsi. "But ultimately, quality, long-term investigations — outside of the public service — often come from subscription media in France. This deprives part of the population of the ability to access quality information free of charge."
The Freedom to Investigate
Before founding Disclose, Livolsi experienced firsthand the conflicts of interest that can arise in corporate media after the investigative documentary he was working on — on a large French bank — was censored by the head of the media conglomerate. By embracing a not-for-profit model, Disclose hopes to sidestep such interference. 
Disclose's initial fundraising drive in 2018 took place against the backdrop of a crisis of faith in French institutions. This was when the so-called yellow vest protesters launched mass protests in France. Their movement grew from outrage over fuel taxes into a wider challenge to President Emmanuel Macron's economic policy and the authority of his government. The media was accused of being complicit with his agenda, and journalists became targets of abuse, and even sometimes violence, at protests. 
"Our whole participatory campaign took place in a climate where there was mistrust of the mainstream media among the population," says Livolsi. "There was real anger at the political and journalistic elite."
This made Disclose an attractive proposition for the disillusioned: a project run by two relative unknowns in the media world, promising a new form of investigative journalism that would take place outside the highly concentrated major news organizations, financed directly by the public. 
In November 2020, two years after the first yellow vest protests, Disclose published an investigation into the death of 80-year-old Zineb Redouane, who was hit by a tear gas canister launched by a police officer during a demonstration in the southern coastal city of Marseille.
The attack was reconstructed in an investigative partnership between Disclose and Forensic Architecture, a UK-based group that investigates human rights violations using techniques like 3D mapping. They found that the officer who launched the canister and the officer's supervisor bore responsibility for Redouane's death because environmental conditions meant the launcher could not have been discharged safely. This contradicted the conclusions reached by an internal police investigation which cleared them of any culpability. 
The share of Disclose's funding from individual readers has diminished over time. In 2018, the team raised €82,000 (roughly $100,000) in crowdfunding, which formed 49% of the operating budget in 2019. The rest came from small donations and foundation funding.
Today, despite boasting 2,700 paying members, philanthropic funding makes up 72% of Disclose's budget, Livolsi says, with the organization receiving grants from the Open Society Foundations and the Reva and David Logan Foundation, which is headquartered in the US. Their provisional budget for 2021 is €517,000 (about $627,000). 
"We exist thanks to our readers, but the majority of our funding today comes from foundations," says Livolsi. 
Disclose receives philanthropic funding from two sources in France — Amnesty International France and Un Monde Par Tous foundation — but this funding model is still rare in the country. Livolsi says this makes things difficult for a nonprofit news organization that takes its inspiration from ProPublica in the US, the Bureau of Investigative Journalism in the UK, and CORRECTIV in Germany, where foundation funding of media is more established. 
Disclose has just five staff members — Livolsi, Destal, and three people in administrative roles. A 13-member editorial committee selects topics and assigns specialist freelancers for each investigation. Disclose became a GIJN member in October last year.
Investigating Sexual Abuse
Daphné Gastaldi, a freelance journalist who has exposed cases of pedophilia in the Catholic Church, was brought on by Disclose to investigate similar crimes in the world of amateur sports. Gastaldi says many of the dynamics she encountered while investigating the church were present in France's sports associations — the same code of silence around disclosing abuse, the same control exerted by perpetrators, the same mechanisms of power to silence victims and prolong the careers of abusers.
In their eight-month investigation, Gastaldi and her reporting colleague Mathieu Martiniere — a member of Disclose's editorial committee — found 276 victims of sexual abuse, the majority of them under 15 years old, in 28 different sporting disciplines from 1970 to 2019. They found survivors by scouring media reports going back decades, and joining the dots between them. Disclose partnered with ten other media outlets in France to release the results of the investigation online, on television, and in a podcast. 
The payoff from the investigation was huge for a media organization that measures its success by its impact. Following the publication of "Le Revers de la Médaille" (The Other Side of the Medal), the French sports ministry set up a special unit to investigate more than 300 crimes. In addition, officials were directed to follow up on cases of sexual abuse in sports, and ensure perpetrators could no longer move undetected between different jurisdictions.
Gastaldi says working with Disclose was similar to any other media organization in terms of editorial standards. One important difference, she adds: Disclose provided a regular salary for the duration of the investigation.
"This is not the case with other media outlets in France, where we only are paid once the article is published," she says. 
For Livolsi, the advantage of working with freelancers, outside of the cost savings, is to be able to bring on specialists like Gastaldi and Martiniere as needed. "It allows us to have the best team possible for each investigation," he says. 
The team collaborates with other media organizations both in France and overseas to maximize readership. So far, Disclose has worked with international partners such as The Intercept, Bellingcat, Lighthouse Reports, and the Guardian, and local outlets France 2, Arte, Brut, and Mediapart. While Disclose does not track reader behavior on its own site, Livolsi says investigations usually reach an audience of more than a million through these partnerships. 
To increase the potential for impact, and to attract more international funding, Disclose publishes all of its reports in both French and English. 
Having recovered from the lull of 2020, Livolsi has big plans for 2021. Disclose has secured more support for its journalism this year, he says, and the team hopes to publish a new investigation every two months in various formats, including podcasts, documentaries, and a graphic novel. Subjects for the new year include government surveillance, deforestation in the Amazon, and the food industry.
And with the pandemic far from over, the team will also be bolstering its open source investigative work in 2021. 
Additional Reading
The French Journalists Behind Trail-Blazing Investigations into Sexual Violence
Investigating Sexual Assault and Abuse
How #MeToo China Inspired a User-Generated Model of Investigative Journalism
---

Megan Clement is a journalist and editor specializing in gender, human rights, international development, and social policy. She Tweets on gender, politics, sports, and life in Paris, where she has lived since 2015.