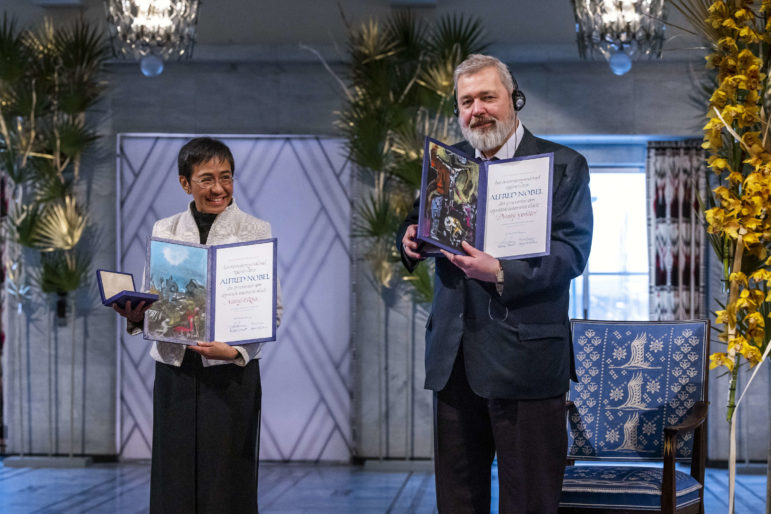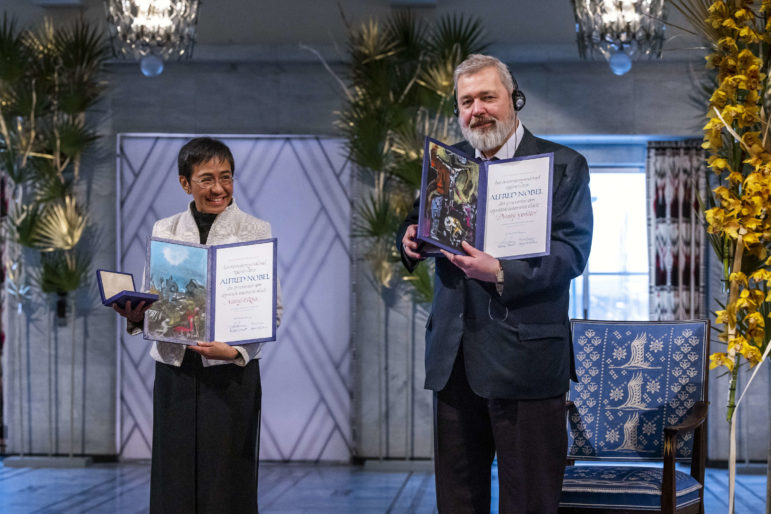 Saving Journalism, Part Three: The Future of Investigative Reporting
Read this article in
This post is the last in a three-part series of excerpts from Saving Journalism 2: Global Strategies and a Look at Investigative Journalism, a new report by a team led by Anya Schiffrin, director of the Technology, Media, and Communications program at Columbia University's School of International and Public Affairs. This portion features an interview with GIJN's executive director, David E. Kaplan, about the challenges facing investigative journalism. 
Anya Schiffrin: How has investigative journalism fared in this past year?
David Kaplan: Investigative journalists face extraordinary challenges today. We're dealing with legal threats, intimidation, physical threats, growing surveillance, online trolling and abuse, a lack of financial support, a lack of training and resources. Behind much of this is that we're on the front lines of a global backlash – not just against independent media but against democracy, human rights, and civil society. Watchdog, investigative media – the kind that goes after abuses of power and lack of accountability — is high on the target list of the world's autocrats and oligarchs. Now add to all this a changing economic model, and then the pandemic, and our field is under tremendous pressure.
And yet — despite all these challenges — investigative journalism is growing around the world. When we formed GIJN as a nonprofit in 2013, we had about 1,000 followers on social media. We now have 350,000. At our just completed 12th Global Investigative Journalism Conference, we hosted journalists from a record 144 countries. Today, we have more investigative reporters in more places doing better stories with better tools than ever before. Many of the same forces propelling the world's autocrats and kleptocrats – globalization, computing power, instant communications, access to data – are also boosting the world's investigative journalists.
AS: Are there any policy measures that have emerged which could help support investigative journalism?
DK: Over the past 20 years, a remarkable network of investigative journalism organizations has spread worldwide. GIJN first formed in 2003 as a loose network with 35 nonprofits from 22 countries. Today we have 227 groups in 88 countries. It's these groups that do much of the training, networking, and big cross-border projects around the world. But they're under attack and we to need build their capacity and sustainability.
We need more training, more funding, and more resources. We are badly outmatched. In a single day, Russia's [state-funded] RT network spends GIJN's entire annual budget.
We need a stronger legal enabling environment. The end of criminal libel laws. The end of impunity for assaulting journalists. An end to the misuse of national security and emergency laws against the press. Freedom of information laws that are implemented and enforced.
We need government support for structures that bolster a watchdog press beyond advertising: membership models, nonprofits, cooperatives, and more. Governments should be enabling public-interest media nonprofits through favorable tax laws and philanthropic incentives. Instead, we're going the wrong way, with countries increasingly passing anti-NGO laws that restrict international support. That's crazy.
And we need a greater commitment by foreign assistance agencies to independent media. Right now the amount given to media is an estimated 3% of international aid. Worse, less than 10% of that amount – about 0.3% of all aid — goes to investigative journalism groups. The public's return-on-investment by investigative journalism is in the billions of dollars — in fines, tax levies, and settlements (not to mention saved lives). Yet the media sees none of that. We don't want to be bounty hunters, but there should be mechanisms so public interest watchdog journalism is supported around the world.
AS: Are there any philanthropic efforts that have emerged or new business models that you are excited about?
DK: The media's advertising-based model is failing in much of the world, so finding new business models remains a top priority. Membership models show great promise in countries as diverse as Chile, Hungary, South Africa, South Korea, and the United States. Subscriptions, sponsorships, events production, teaching and training can all make important contributions.
Expanding the philanthropic funding pie is key, and that's slowly happening. We have more donors in more places than ever before. Increasing the number of individual donors is essential, too. There's a growing recognition that investigative journalism is essential to development and democracy. Plans to build new funding mechanisms can also make an important contribution if they generate additional sources of support. Still, we have much more to do in expanding our bases of funding. The journalists are willing to take the risks and do the tough reporting – but they need support.
AS: How does GIJN support investigative reporting in this difficult moment?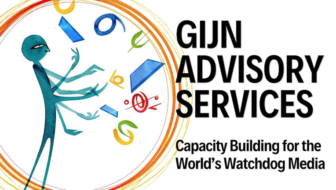 DK: GIJN works on multiple levels building capacity, providing training and tools, and strengthening networks of investigative journalists. We bring cutting-edge techniques like satellite imagery and digital forensics to reporters worldwide, and help Indigenous and disadvantaged communities build their watchdog journalism capability. Our Help Desk responded to a record 2,400 requests for assistance over the past year.
We're also expanding our reach. Most of the world's journalists don't read English, so we distribute in a dozen languages every day – and we've translated more than 500 tipsheets and guides into languages as diverse as Mayan, Kiswahili, and Hindi.
Given the tough operating environment out there, we've prioritized security training and capacity building, including the launch last year of GIJN Advisory Services, which offers assessments and expert advice to watchdog media. Of course, GIJN could use help, too. We'd like to be in more languages, strengthen our Help Desk and Resource Center, expand training, and scale our capacity building globally. There's so much more to do.
This interview was featured in Saving Journalism 2, a report by Anya Schiffrin, Hannah Clifford, Theodora Dame Adjin-Tettey, Ryan Lee, and Matthew Reysio-Cruz, and published by the Konrad Adenauer Stiftung. We are publishing the full interview here — an abridged version appears in the report. 
Additional Resources
Considering a Membership Model for Your Newsroom? There's a Guide for That
From Traditional Journalism to Sustainable Journalism
---

Anya Schiffrin is director of the Technology, Media, and Communications specialization at Columbia University's School of International and Public Affairs and a senior lecturer on global media, innovation, and human rights. She writes on journalism, development, and investigative reporting in the global South and has published extensively over the last decade on the media in Africa.