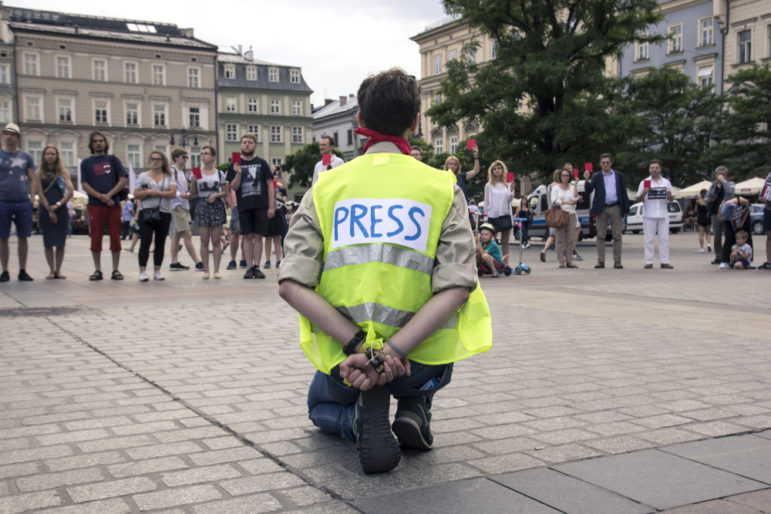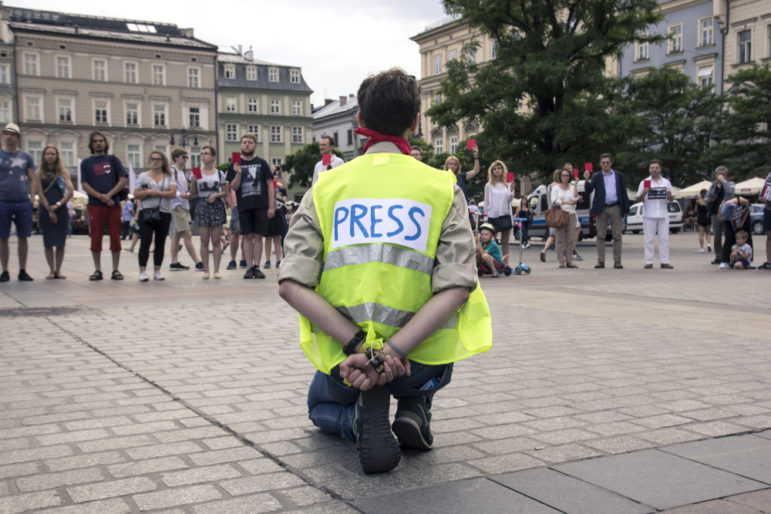 World Press Freedom Day is May 3. Image: Shutterstock
On World Press Freedom Day, Recognizing "Information as a Public Good"
Monday, May 3, is World Press Freedom Day, a global day of recognition for journalists around the world, particularly those who are standing up for truth and revealing information in the public interest despite political intimidation, government oppression, and threats of violence.
UNESCO—the United Nations Educational, Scientific and Cultural Organization, which is organizing a series of events to mark the day—holds up the day as a moment for "reflection among media professionals about issues of press freedom and professional ethics" as well as "support for media which are targets for the restraint, or abolition, of press freedom."
On Sunday, May 2, investigative journalist Maria Ressa of The Philippines was awarded the 2021 UNESCO/Guillermo Cano World Press Freedom Prize for a career spent as an intrepid reporter and press freedom advocate in Asia.
In this World Press Freedom Day panel, Rappler's Maria Ressa joined ARIJ's Rawan Damen, Forbidden Stories' Laurent Richard, CLIP's Maria Teresa Ronderos, and GIJN's David Kaplan to discuss threats to investigative journalism.
Ressa is the co-founder and current CEO of the Philippines-based online outlet Rappler, which has been repeatedly targeted for its vocal criticism of President Rodrigo Duterte and unflattering exposés of his government's corruption. Philippine authorities have singled out Ressa as well as part of a political intimidation campaign and, in 2020, she was convicted of libel under that nation's Draconian anti-cybercrime law.
"She has been arrested for alleged crimes related to the exercise of her profession, and has been subject to a sustained campaign of gendered online abuse, threats, and harassment, which at one point, resulted in her receiving an average of over 90 hateful messages an hour on Facebook," UNESCO noted of the abuse aimed at Ressa.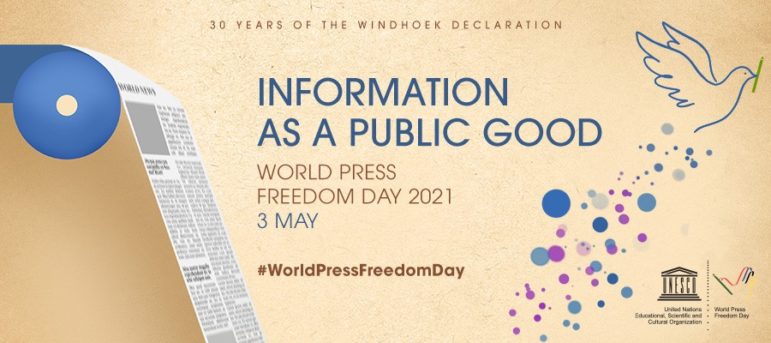 "Maria Ressa's unerring fight for freedom of expression is an example for many journalists around the world," said Marilu Mastrogiovanni, an investigative journalist from Italy who was the chair of the Guillermo Cano Prize's international jury. "Her case is emblematic of global trends that represent a real threat to press freedom, and therefore to democracy."
This year's World Press Freedom Day also marks the the 30th anniversary of the Windhoek Declaration, where signatories from around the world recognized the need for a "free, independent, and pluralistic press."
UN Secretary-General António Guterres on WPFD21: "Free and independent journalism is our greatest ally in combatting misinformation and disinformation."
As part of the 2021 WPFD Global Conference in Windhoek, Namibia, this past week, UNESCO published a concept note that reiterates the idea that "information as a public good" and highlights "three imperatives" for the current media ecosystem: These include:
Steps to ensure the economic viability of news media;
Mechanisms for ensuring transparency of internet companies; and
Enhanced media and information literacy capacities that enable people to recognize and value, as well as defend and demand, journalism as a vital part of information as a public good.
"The theme for World Press Freedom Day 2021 is of urgent relevance to all countries across the world," the UNESCO brief concludes. "It recognizes the changing communications system that is impacting on our health, our human rights, democracies, and sustainable development. To underline the importance of information within this new ecosystem, it is important to address current issues of media viability, platform transparency, and user literacy and capacity."
Find more here on UNESCO's World Press Freedom Day page.
Additional Resources
Statement on Suppression of Russian Media
The Economic Costs of Curbing Press Freedom