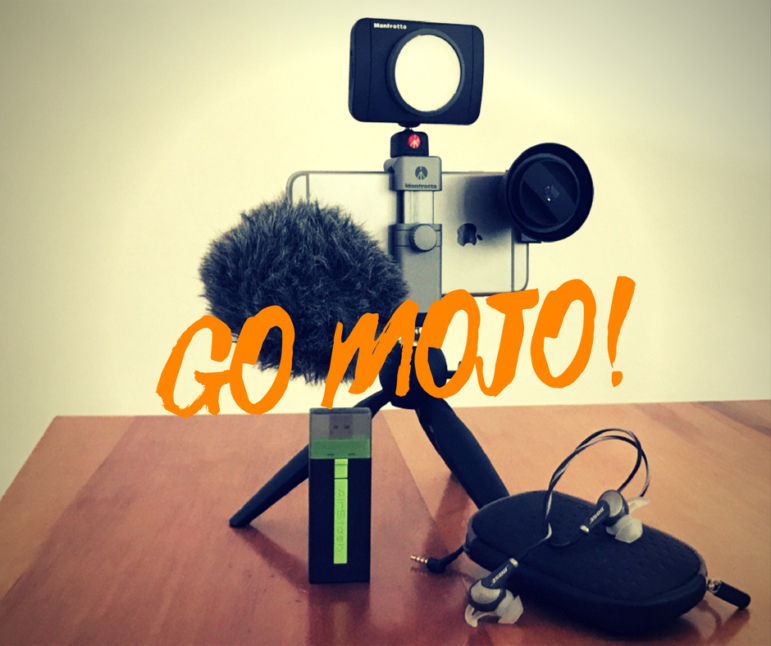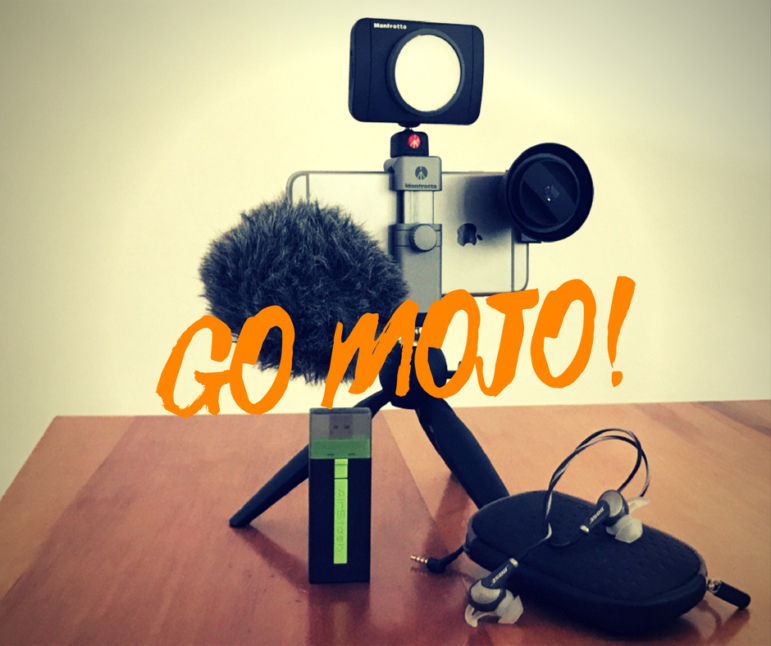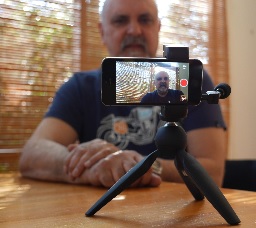 Editor's Note: We're delighted to launch a new column — Mojo Workin' — on tips and tools for mobile journalism by noted mojo expert Ivo Burum. Ivo's workshops are a popular feature of GIJN conferences. The Australia-based journalist brings over 30 years of experience producing prime-time programing across genres. He'll be profiling the latest techniques with investigative journalists in mind, so here's a great chance to get your mojo workin'.
Russian translation available.

---
More than three billion smartphone users use more than six million apps to upload 600 hours of kludge type video every minute. Journalist Charles Feldman called this 24/7 convergent clickstream an "information tsunami." I see it as an opportunity.
Defining a Style & a Language
So what is mobile journalism or mojo?
Is the person who shoots on a smartphone, but edits on a laptop, a mojo? Should mojo definitions include the person who uses a DSLR (digital single-lens reflex camera) to record, but who edits on a smartphone?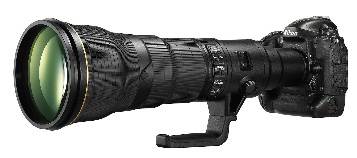 What if you happen to be in the right place at the right time and record footage of a plane crashing into the Hudson River, which you upload — is that mojo? If so, who is the journalist in this example — the accidental citizen witness, or CNN, who used the free filler and called it citizen journalism?
The traditional view of mojo as a process of shooting, editing, writing, and publishing video stories using a smartphone is what Glen Mulcahy, Innovations chief at Ireland's RTE network, calls the "purist view." Mulcahy believes "mobile journalism is about empowering the individual storyteller to use whatever consumer technology they have available to them to make the best possible visual story that they can…"
If empowering includes a set of neo-journalistic literacies to enable the journalist to use technology to augment raw video, with various perspectives, a journalistic voice, and a structured edit, we are in agreement.
Simply put, Mojo is a combination of digital storytelling skills and tools used to capture and transform raw user-generated content (UGC) into complete user-generated stories (UGS).
Mojo's holistic story-centric approach is key to determining whether a smartphone is a right tool for the job.
An assignment about wild animals might mean mojos need to use a DSLR with a long lens or a video camera, or a drone for an overhead perspective. On the other hand, a journalist working in Syria may, for safety and cultural reasons, require a minimalist approach, which might not even include a microphone. Mokhtar Alibrahim, a Syrian investigative journalist, says, "Mojo is very important, particularly in areas where photography is considered 'taboo'…I prepare many reports for BBC channel (filming and editing by my mobile phone) and use my iPhone 5 because it's smaller and not so visible."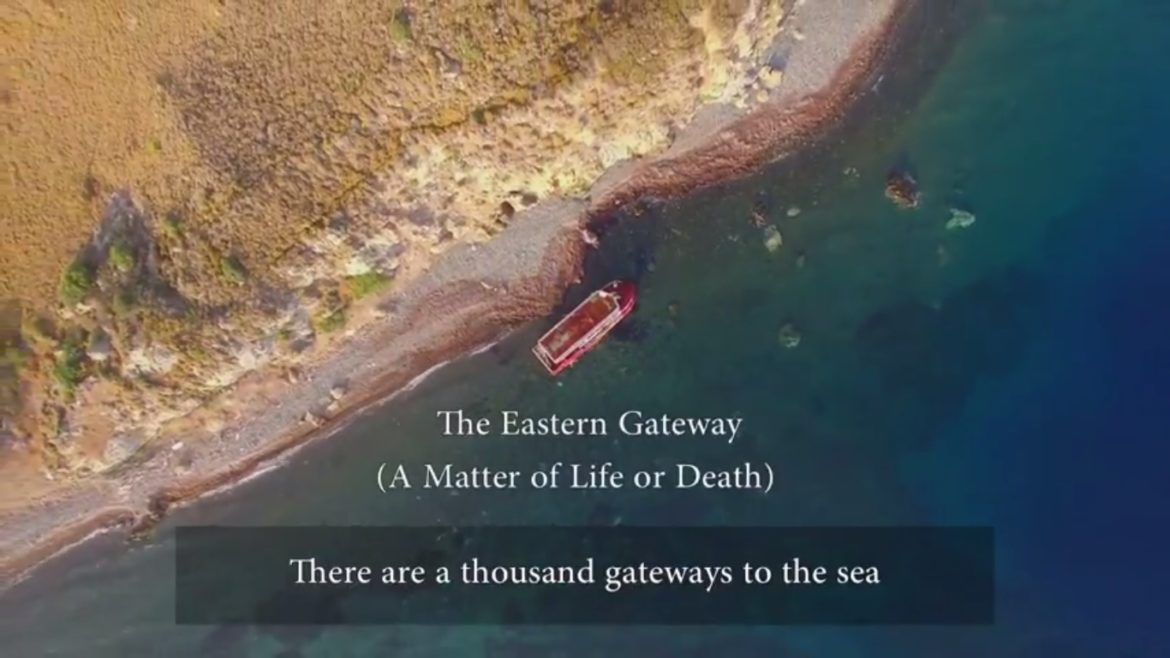 The Eastern Gateway, an investigative documentary on Syrian refugees produced by Egyptian journalist Ali Sotouhi, is an example of mojo's multi-tool approach. After attending an ARIJ mojo workshops, Sotouhi decided to shoot his film primarily on his smartphone, using DSLR and video footage where appropriate. In reality, mojo is very much a story and location specific format, which makes it ideal for investigative reporting.
TIP: Your mojo assignment and story will determine the level of mojo tools you need.
Irrespective of the type of mojo you do, there's no denying that mobile tools will play a central role in investigative journalism. The list of devices and apps described below can help journalists get their mojo working from almost anywhere on the planet.
Platform of Choice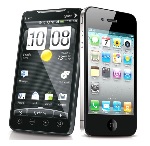 Most journalists I know use iOS smart devices because the operating system is robust and user-friendly, while many who use Android do it because of the affordibility. Initially, mojo trainers working in the developed world used the iOS platform because it had a two-track video editor, something that's now available for Android.
TIP: If money is an issue, you can purchase powerful Android smartphones that will run all the mojo apps you need for as little as US$160.
Camera Hardware
At the heart of the mojo-kit is a smart device. The Smartphone camera's power comes from a camera apps' ability to manipulate the phone's internal electronics.
How many megapixels should your camera have? The bigger the pixel, the more light it catches. Great. Adding more pixels without increasing sensor size (the light collecting element) means pixels are actually smaller and less efficient in low light.
TIP: Buy a smartphone with at least a 12-megapixel camera. When a smartphone company announces a larger sensor, with more pixels, think about upgrading.
If you want to do mobile journalism, it's essential to buy a phone with a fast processor and access to cradles, lenses, lights, microphones, and Mojo apps.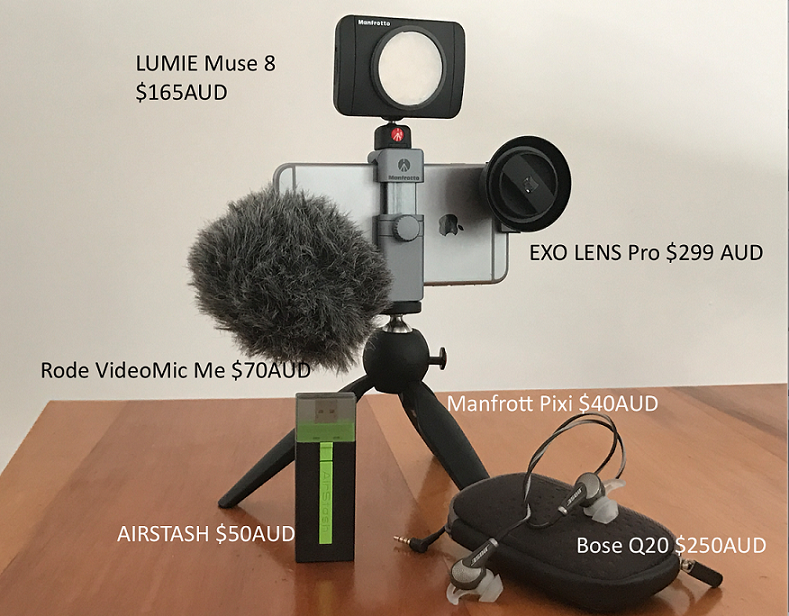 TIP: My basic kit includes a wide angle Zeiss Exolens (A$299) that makes hand-held work much steadier.  It also means I can get closer to my subject, which can result in a better quality sound recording. I add a Manfrotto Pixi tripod (A$40), a Rode Video Micro microphone (A$75), Smart Lav + (A$60), the LUMIE Muse light (A$160), an Airstash transfer USB stick (A$50), and a set of headphones.
Microphones
MTV taught us that we will watch wobbly shots but won't listen to low-quality audio. If you are close enough to your subject, with little or no background noise, the microphone on your smart device, or the one on your headset, will do the job. However, one of the following third-party microphones can dramatically enhance your audio quality:
A shotgun microphone is essential for all hand held close quarter filming, which is the bulk of mojo work. I use a relatively cheap Rode Video Micro ($75AUD) and an SC4 ($15AUD) adapter for iOS devices.
An inexpensive lapel microphone like the Smart Lav + ($70AUD) is perfect for recording interviews.
Wireless microphones are used to record audio long distances from the smartphone. I use a Sennheiser AVX system ($1300AUD). Rode makes an excellent model for around $475AUD.
TIP 1: For an interview record within a meter of the subject, use a windsock outdoors (comes with microphone).
TIP 2: Sit your subject back to the wind to the shield the lapel microphone that's attached about 8 inches below the subject's mouth.
TIP 3: If you buy a radio microphone spend a bit more because it's a tool you will keep.  
Here's a video and first impression of the AVX system. And here's a link to an overview of nine different microphones with samples from each.
Apps
The app industry began in 2008 after the launch of the iPhone. Today there are more than six million apps for Android, iOS, and other devices.
Camera Apps
I use the native camera app that ships with the phone, except when I need a higher level of control, in which case I use the following:
Filmic Pro (US$14.99) is the most used video camera app, with separate white balancing, light metering and focus points, variable frame rates, and real-time audio monitoring.
Camera+ (US$2.99) is arguably the best stills camera app on the market, with high-level image control, stabilizer, separate exposure and focus settings, white balance, and control over brightness, color, and sharpening.
TIP: Learn to shoot with the camera app that ships with your phone and concentrate on exposure, framing, and shots that tell a story.  
Sound Apps
In the first instance, record voice-overs with video so that all media (video and audio) lives in the same spot (either in Camera Roll or GalleryThis) so it's quick to access when on a deadline. It takes a second to strip the audio from the video.
TIP: When recording a voice over, I ask journalists to use the camera app and cover the lens so that the video track is black. That way when viewing media in Camera Roll it's obvious which is the voice over clip—the black one.

If you need a VU meter, Filmic Pro has one, or if you need 96kbps, Lossless (ALAC/.CAF) or Wave formats, you might try one of these two excellent audio apps:
Ferrite has all the professional settings you will need including various recording and sharing formats (free with in-app purchases);
Rode Record has a series of filters, Compression Thresholds and Headroom, spread of 48dB gain, markers, and variable playback speeds (A$9.99).
Edit Apps
Fast, professional smartphone editing requires an app with at least two video tracks. Cut the editorial story on Video Track 1. Add B-roll video on Video Track 2 to match the words on Video Track 1.

The following are the most functional edit apps on the market for advanced mojo work:
iMovie ships with the iPhone and was one of the first apps to offer two video tracks. It provides all the features you need to edit professional stories quickly, but lacks a powerful titling tool, and doesn't have keyframe audio editing. The benefit of this app is it's easy to use (free).
Luma Fusion is the new iOS kid on the block and probably the most powerful of the edit apps. It has three video and five audio tracks, slip-trim and anchored edit features, color correction, layered titles tool, keyframe audio,  insert and overwrite edit functionality; it is optioned like a professional edit suite. (US$19.99).
Kinemaster for iOS and Android is the first professional smartphone edit app that works across platforms. With many of the features of Luma Fusion, it includes a Chroma key tool, a much easier to use titling tool, blur, audio manipulation and lots more. Kinemaster is out for iOS and Android and free with watermark and subscription is A$40).
Post Production Apps
I use Video Grade (US$6) which has 14 functions for fixing underexposed or incorrectly balanced media. Correct the video before inserting it into the timeline of your edit app.
Transfer Devices

Smartphones get clogged with content, and we often delete valuable media to free up space. If you update your story months, or even years later, you may need to access the old story and its raw media. Don't delete your media — transfer it to a hard drive or computer and archive it into your very own media library.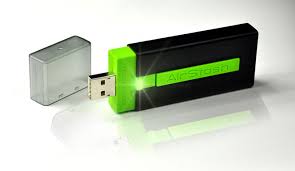 I use a transfer device (media streamer) to archive media and clean out my smartphone. There are many different brands, but two basic types. The lightning version for iOS devices (one example is iXpand by Sandisk) and a WiFi version that works across platforms (Airstash by Maxell).
I also use the We Transfer app to move content from my phone to the network editor, or another colleague.
TIP: Do not delete media from your smart device until you have rendered your edit project into a video.
Peripherals
One important consideration, when deciding on a smartphone, is the number of Mojo accessories that are available for your smartphone. Here are a few I use:
Lens

A wide-angle lens will provide a broader perspective and make the smartphone much steadier to hold. The wide lens also enables the user to get in closer to an interviewee, which results in better audio quality.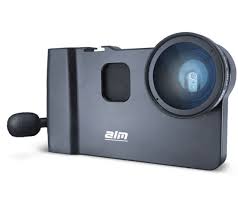 The mCam, from ALM (A$165), is a sturdy camera specific lens cradle that has many attachment points, a cold shoe, and interchangeable lenses. From http://www.actionlifemedia.com.
Beastgrip Pro is an excellent cradle that allows mojos to use any type of phone and attach a variety of wide angle and telphonto lenses, microphones, lights and tripods. Buy the more expensive Kenko 0.75 wide angle lens package for USD$248.
Tripod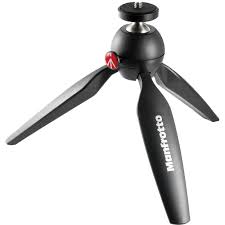 I recommend a small tripod that is easy to carry and can be used as a handle to help stabilize handheld shots. If you need extra height for a stand up stick it on a car roof, a wall, or on a filing cabinet. The Manfrotto Pixi ($40AUD) has excellent build quality, a swiveling ball joint, a ¼ inch thread, and comes in two sizes.
If you want more height and don't mind the extra weight, try a monopod with spreadable feet. The pick of the bunch is a Manfrotto 560B1 (US$165). A lighter carbon version is also available.
Battery Pack
I use the Powerstation AC at 22000mAH (US$199) that gives me between 24 and 100 extra hours of power.
Let us know if you find the above useful and also what you'd like covered in this mojo column. Go Mojo!!!
---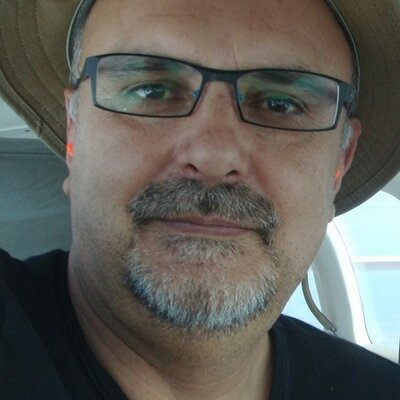 Ivo Burum is an Australia-based journalist, author, and award-winning television producer. He has over 30 years of experience producing 2500 hours of prime time programing across genres. A pioneer in mobile journalism, Ivo runs Burum Media, a mojo and web TV consultancy that provides training to journalists from some of the world's leading media companies and citizen journalists in remote marginalized communities.