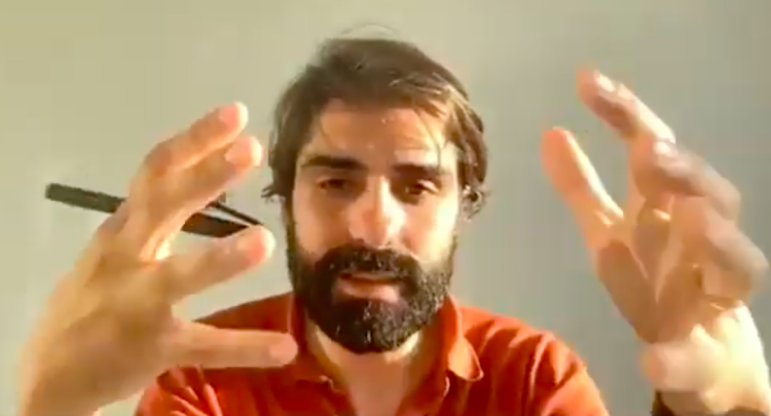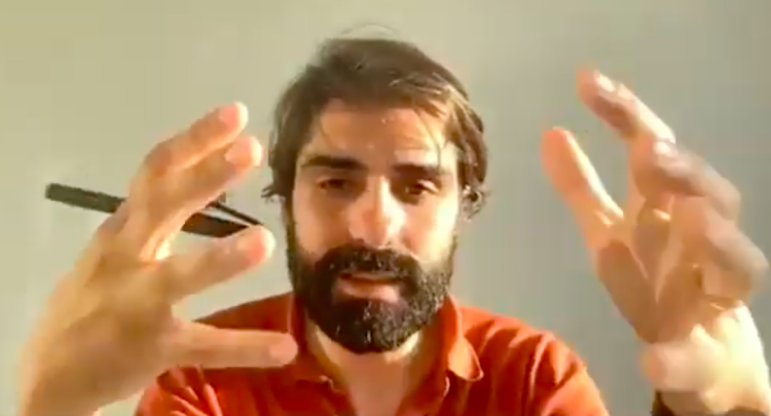 Investigative Masterclass: Tips from Mediapart's Fabrice Arfi 
Read this article in
As co-director of the investigative unit at Mediapart, a groundbreaking French outlet with a reputation for sniffing out stories of corruption and wrongdoing — especially among the rich and powerful — Fabrice Arfi has been at the heart of impactful stories for more than a decade.
In 2010, it was the Bettencourt affair, a scandal that revealed conflicts of interest at the heart of the French government, and which implicated the Minister for Labor and his wife in a scandal involving billionaire Liliane Bettencourt, owner of L'Oréal. Two years later, his investigation into the Cahuzac affair revealed that the budget minister in the French cabinet — at that time, in theory, a socialist government — had a secret bank account in Switzerland. That official was ultimately forced to resign and the subsequent outcry led to the creation of a national Financial Prosecutor's Office. Arfi, who has worked at Mediapart for 15 years, was also involved in an investigation of the Sarkozy-Gaddafi affair, a scandal that delved into alleged illegal financing by Libya of then-President Nicolas Sarkozy's re-election campaign. The former president was later indicted, alongside several other politicians.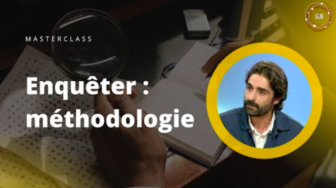 GIJN en Français hosted an online masterclass workshop with Arfi, a self-taught reporter, who has become one of the best-known figures in investigative journalism in France. Below are his tips for publishing a solid investigative story. (The full video of the workshop with Arfi — in French — can be found at the bottom of this post.)
Be Both a Generalist and a Specialist
While investigative journalists often specialize in certain areas, Arfi says it's important to also pick up general reporting skills as you go. "You absolutely have to be a jack-of-all-trades, but at the same time, you have to have your editorial home base," he says. "You still need to have a field of specialization, added value, absolute skills, which you develop alongside an ability to be a generalist. I believe that this, for a young journalist, is a way of getting noticed by department heads, top editors."
"It is not enough to have good ideas," he adds. "You also need to have knowledge, skills, which you acquire by creating your own journalistic university. I didn't go to school, I don't have any diplomas other than the baccalaureate [a high school level qualification]."
Follow Your Instincts, but Be Open Minded
Arfi started to investigate the Cahuzac affair on a hunch: intrigued by the fact that Jérôme Cahuzac, a left-wing politician, had repeatedly defended a right-wing minister accused of wrongdoing. He tells reporters: "It's part of our job to have a suspicious mind. The tragedy would be to be a prisoner of our preconceptions. The goal is to test reality, and to see if the facts that we manage to collect… allow us to confirm our intuition or not."
Archive Your Work
"You have to create a good archiving system, and keep track of the work you have done; keep the documents," Arfi says, pointing out how leads can be found in historical records many years after the fact. "We have found a number of good stories by diving into our archives, the files that we have, because there was a name that at some point becomes responsible in such-and-such a ministry, in such-and-such a company, who appeared in such-and-such a case, was in contact with such-and-such a person. It's a thread we can pull on and unravel, when there is a subject there to dig into."
Work as a Team
On investigations, in particular, Arfi emphasizes how collaboration can be both beneficial and rewarding. "Writing cannot be an accumulation of individual skills," says Arfi, adding that Mediapart investigations often have two, three, or even four bylines. "We collectivize and mutualize our work because, when there are several of you, there is always someone to curb the ardor of the other. It's very important to have this ability to reread, to share (the progress of an investigation) with your colleague next door, but also with a department head."
Play the Long Game
Reporting is never wasted, Arfi says, even when a particular story doesn't come to fruition in the way you planned. "You create your own editorial path by evolving in your own investigation, and there comes a time when you have to come to terms with the idea: Do you have enough to publish? Or do we have to give up?" he says. "And that's the invisible part of the work we do at Mediapart. We spend more time not publishing than publishing, in reality, but it's never lost."
Maintain Independence from Sources
"You have to avoid falling into the trap of being so closely tied to your field that you almost become a member of the world that you are supposed to be reporting on and chronicling," Arfi warns. He also suggests reporters should keep a "moral distance" between themselves and the people they are interviewing. "Our job is to try to understand each other's reasons, but we're not here to have a nightclub bouncer's opinion and hold our noses vis-à-vis the sources. Our job is to understand the world as it is."
He adds: "I have been working for a number of years, for example, on what is called white-collar crime, and I make it my duty to have in my repertoire corrupt people and corrupters [as well as] whistleblowers — people in public service who are there and who speak because they are inhabited by an idea of ​​the common good. But there are also people who speak as interested parties, and I don't think you can hide from that when you do this job. Obviously, our job is to identify the interest of the sources that speak to us… but there is often good information to take."
Always Be Sincere
Whoever your sources are, Arfi says it's important to treat them, and the risks they take, with respect. "In dealing with sources, you must always be very sincere," he says. "It is an ethical standard that we try to have." He emphasizes that reporters should be particularly mindful of whistleblowers and sources who take great risks to speak out. "There are certain sources who literally put themselves in danger in certain investigations — in personal danger, in professional danger — when we come out with big stories."
Cultivate Sources, but Remember These Are Real Lives
"Talking to a journalist is not a duty," he says. "You don't point your nose to the wind with someone and say, 'I'm interested in that, give me some info.'" He recalls a powerful lesson he took away from the 1981 Sydney Pollack movie "Absence of Malice," starring Paul Newman, whose character is both a leaker and the subject of leaks for a journalist played by Sally Field. The upshot of his fraught relationship with the reporter: 'This is your story, but this is my life.' "You have to be aware of that — even if we sometimes write about people we love to hate, it's still their life," Arfi warns.
He also advises reporters to really know their subject before approaching sensitive sources. "I believe that a journalist must know how to make themselves interesting vis-à-vis their sources," he says. "You really have to have worked on your subject. A source must have some form of intellectual interest in discussing with you, to establish the beginning of a relationship."
"I'm never happier professionally than when I have very old sources that I haven't seen for a very long time who leave me a message saying, 'Ah, but I thought of you because I learned [X and Y],'" he says. "These are great sparks for investigations."
Be Ready to Expand Your Network
Arfi cautions against being content with a small, familiar network of sources. "The essence of our job is to spend time calling people, shaking them up for information, making appointments," Arfi says. "A very good way to contact someone is to talk generally about a topic that interests us. And then this person, one day, maybe, will become a source because, you know, everyone needs a journalist one day."
Keep Your Writing Style Clear and Simple
"When you write an investigation, you have to have a sober style of writing," says Arfi. "I'm not in favor of putting adjectives and adverbs everywhere. We do not write of a crime that it is 'dreadful;' we describe it, and everyone will be there to form their opinion. I am for a form of factual dryness, a kind of factual brutalism in investigations."
Use Secure Communications with Sources, or Meet in Person
"Technology, of course, gives us great ways to approach sensitive sources with secure apps — Signal, Viber, Whatsapp, Telegram — and you have to activate the message deletion option," Arfi explains. "On the other hand, I'm very old school. I think secure apps are great for making appointments, but what you need is to meet people. Technology is a means, not really an end in itself. And you should never overlook what makes journalism eternal, which is meeting people all the time."
Give People Time to Respond
"Don't call someone two hours before the publication of the article just to protect yourself legally, by saying: 'We asked for a response, they did not want to answer,'" he says. "A good confrontation is a confrontation with specific questions. You have to give people time to answer, depending on the number of questions you have to ask and according to the role played by that person in the story. It might mean waiting 24 hours or several days."
As for how to ask for a response, he says: "Often we can ask the questions orally, but it's good to always leave a written record of the questions asked. First, because it allows us to ask the questions, to work on our editorial story, and then it leaves a written trace if we are prosecuted."
When Necessary, Seek Legal Advice
Regarding potential legal threats, Arfi warns: "There can be defamation by insinuation. Just because you use the conditional doesn't mean it can't be defamatory. Just because you put a question mark [rather than make a statement] it does not mean a statement is not defamatory; it is not a protection."
And when in doubt? "It's also good to have a legal perspective from lawyers on all these issues to be as solid as possible," he notes. "That doesn't mean you always have to listen to everything the lawyers say. Ultimately, it's up to the editor-in-chief to decide whether or not to publish."
Bluff (Sparingly)
Arfi says conflicting information can be helpful for confirming facts: "Sometimes we have two good sources who give us information and, in fact, it is thanks to the contradictory information we receive that we are able to publish it, because the person we confronted does not deny it, and even tries to explain themselves, so in fact confirms it. Sometimes there is a bit of bluffing in the questions we can ask. Be careful, this is informed bluffing. You need dates, you need places, you have to be precise, you have to know what you are talking about."
Publish to Signal Interest for Other Sources
Publishing a short story, or teaser, can also help show that you are interested in an issue, and bring more sources and information to you. "There is a rule: It is not pointless to show that you're interested in a topic in a newspaper, it brings sources," says Arfi, who refers to these stories as 'postcards.' "Writing when we have a little, showing that we are interested in a topic — that happens very often. We write and then people contact us: 'Ah, you wrote about it but I can tell you that…'"
https://www.youtube.com/watch?v=tavhYxieStE
Additional Resources
5 Journalism Tips from Edwy Plenel
The French Journalists Behind Trail-Blazing Investigations into Sexual Violence
How France's Mediapart Built a Successful News Model Around Investigative Journalism
---

Marthe Rubió is GIJN's French editor. After working for five years in Spain and Argentina, she is now based in her native France. She worked for two years on the data team of Argentina's La Nacion, has published in Slate and Libération, and worked as a correspondent in Buenos Aires for Le Figaro and Mediapart.