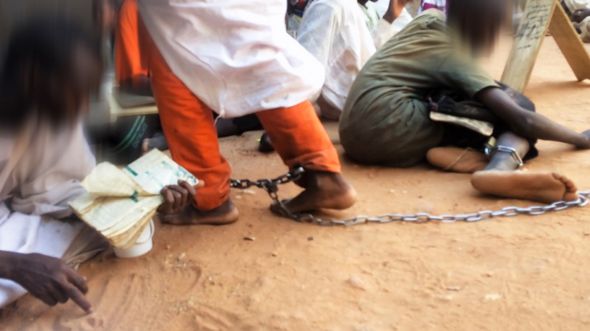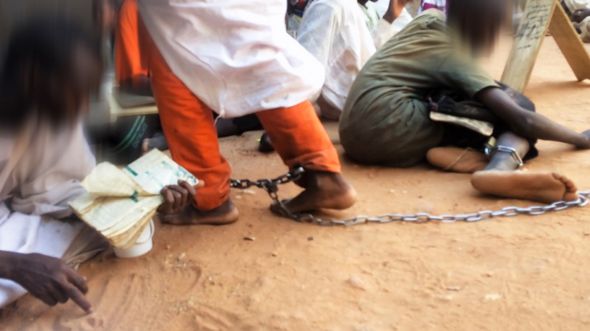 Investigations 2021: From Vaccines and Climate Change to Surveillance and the Far Right
Read this article in
Following a seismic year for accountability journalism in 2020, GIJN asked investigative editors around the world to share the topics that their teams will be looking at in 2021. The group ranges from major newspapers like Le Monde and the Washington Post to nonprofit newsrooms that specialize in health, development, and inequality. Some of their planning focuses on local or regional issues — illegal fishing in West Africa, digital privacy in Taiwan, judicial corruption in Peru — and some can't be shared publicly, due to story sensitivities. But feedback from editors in 14 countries indicates an unusual amount of subject overlap for watchdog reporters this year, centered around vaccines, technology, and autocracy — topics in which, they say, reporters should be developing new sources, tools, and skills right now. 
Topics of Common Concern 
The threat to democracies from authoritarianism and the far right.

COVID-19 vaccine rollouts, and any chronic effects among

those who have had the virus.

Digital mis- and disinformation, including the latest threats from deepfakes and cheapfakes.

Surveillance technologies, such as spyware programs like

Pegasus

, and facial recognition.

Growing inequality, from boardrooms to the streets.

Climate change and obstruction to clean energy initiatives.
AFRICA
Johnson-Mbayo is the co-founder of The Stage Media, an independent platform for investigative reporting and fact-checking in Liberia. Investigative plans include:
Complete a video-based investigation into deadly pollution by a major Liberian cement company. "Four communities have been affected by this pollution, [despite] claims of government attention, Johnson-Mbayo says. Medical reports found the pollution has led to blindness and deaths.
Investigate assets owned by officials within all three branches of government using open source reporting and documents.
Track the true trends, numbers, and government response behind the increase in sexual and gender-based violence under the current Liberian administration.
Investigate police brutality, using creative approaches.
Arnaud Ouedraogo, CENOZO
Ouedraogo is the program manager of CENOZO, an investigative reporting network in West Africa. Their topics include:
The fraudulent export of fine coal and other mining products from Burkina Faso via a multinational company.
The COVID-19 pandemic.
Illicit fishing on the West African coast.
Follow-ups to the FinCEN Files investigations — especially in countries like Niger.
Editors, Bloomberg LP, Africa
The Bloomberg editors GIJN spoke with pointed to the business news service's Next Africa summary of hot topics for 2021 from the four corners of Africa. They said they will be closely watching:
The cocoa industry in Ivory Coast and Ghana.
Debt in African nations.
Vaccine rollouts.
Politics in Ethiopia.
Graft trials in South Africa.
Multiple security challenges in Nigeria.
Malan is editor-in-chief of Bhekisisa, a nonprofit health news organization in South Africa. She says reporters in Africa need to watch:
Falsification and theft of COVID-19 vaccines.
Vaccine distribution networks and supply chains and how they are infiltrated by organized crime.
The consequences of falsified vaccines for vaccine hesitancy and vaccine take-up.
The theft of genuine vaccines and how that theft works.

"Do organized crime groups, for instance, recruit health workers to steal to order?" asks Malan.

"Africa will be vulnerable to organized crime and corruption because there will be a massive demand for COVID-19 vaccines, but an extremely limited supply."
ASIA
Liu is the deputy editor-in-chief of The Reporter, a nonprofit online newsroom in Taiwan. Investigative plans include:
Information manipulation and disinformation, especially ahead of Taiwan's referendum on nuclear power in August.
Digital human rights and cyber security.

"Taiwan is in a strategic geographic location, but the awareness and legal system of privacy protection and cyber security still need to be strengthened. Monitoring and digging on these topics are necessary," he says.

Threats to human rights in Hong Kong.

 

COVID-19, and new ways to transmit health information to the public.
The growing conflict between development and the environment in Taiwan.

"A large number of manufacturers have relocated to Taiwan . . . and issues such as energy, pollution, and land must be [investigated]," he says.
Nazakat is the founder and editor-chief of India's DataLEADS, an initiative for data driven storytelling, fact-checking, and training. He says reporters in the region should be watching pandemic issues closely, including:
The distribution of COVID-19 vaccines.

"

The distribution of vaccines will be the biggest story of 2021," says

Nazakat.

Rollout discrimination.

"

What will emerge as the particular population and regions completely neglected or ignored when it comes to vaccine distribution because of social and political reasons?" he asks.

Vaccine disinformation,

especially in places like India and Pakistan.

The full story of government pandemic responses in 2020

, using data and sources available in 2021: "We need to

hold authorities to account for the 2020 pandemic disaster itself, and examine what really happened with COVID-19 data."
THE AMERICAS
Turati is the co-founder of Quinto Elemento Lab, an investigative nonprofit based in Mexico. Her team will be investigating:
How education in Mexico has been affected by the pandemic.
The economic crisis Mexicans are facing, and its drivers.
How Mexico handled the pandemic, including comparisons with other nations in the region.
Leen is the long-time assistant managing editor for investigations at The Washington Post. Their team will be watching:
Evergreen subjects, including surveillance, climate, and terrorism.
Trending topics, including autocracy, COVID-19 and the vaccines, "the racial reckoning," and the Biden administration.
"The trick will be in coming up with the exact strategies and focusing devices that will bring readers inside these subjects, add accountability, and shine the light on truths people are trying to hide," says Leen. "The craft is in finding the way in."
Gorriti is director of Peru's IDL-Reporteros, a non-profit investigative team. They will be looking into:
Antelava is the co-founder and editor-in-chief of the non-profit investigative center Coda Story, based in New York and the Republic of Georgia. Her team plans to investigate:
China's evolving soft power.
Authoritarian technologies.
Kleptocratic corruption in the West.
How supply chains will change in a post-COVID era.
New regulations for new technologies.
Profiteers from the anti-vaxxer movement.
Among the biggest trends Antelava sees emerging: "Rewriting history around the globe as an increasingly potent disinformation tool. Obviously not a new one but suddenly more in vogue than before."
DeRienzo is editor-in-chief of the Washington, DC-based Center for Public Integrity, one of the original nonprofit investigative newsrooms. His team plans to investigate:
Racial, gender, and wealth inequality.

"

This will be the Center for Public Integrity's sole focus in 2021 and beyond," says DeRienzo. "Across almost every aspect of American life — employment, housing, education, health care — the COVID-19 pandemic has further exacerbated racial and gender inequality in the US."
EUROPE
Bihus is the founder and editor-in-chief of Bihus.info, an investigative unit in Ukraine. His team plans to investigate:
The procurement and distribution of COVID-19 vaccines, and the overall medical procurement system.
Russian influence in Ukraine, agents of this influence, and their activities.
The spheres of influence in state-owned enterprises and in strategic sectors of the economy under the administration of Ukrainian President Volodymyr Zelensky.
Violations of laws by government officials at all levels of government.
"Also, an analysis of the progress of reforms — at least, those few that have not yet been curtailed," says Bihus, adding that they will also investigate "corruption in the broadest sense."
Allix is the deputy editor of France's Le Monde. Among the investigations planned:
Maneuvers by agrochemical and tobacco giants to influence public health legislation.
Tax fraud and tax havens.
Decision and implementation mechanisms in the fight against the COVID-19 pandemic.
Conspiracy groups and their connections with political figures.
Dobrokhotov is founder of The Insider, one of the few independent, investigative media sites remaining in Russia. Its team plans to investigate:
Political assassinations by state security services.
Ties between the Russian authorities and organized criminal groups.
Russia's interference in the internal politics of European and post-Soviet countries.
Says Dobrokhotov: "Trump's impeachment could lead to a new wave of investigations into crimes related to the American administration — corruption, ties with the Russian special services, and abuse of power." 
Dodds is the investigations editor at The New Humanitarian, a Geneva-based non-profit news agency focusing on humanitarian stories in often forgotten regions. Her team plans to investigate:
COVID-19 supply chain corruption and vaccine equity.
Tracking funding from the International Monetary Fund and World Bank.
Squandered disaster funds.
Failures in climate change policy.
Additional Reading
Editor's Picks: The Top Investigative Stories from Around the World in 2020
GIJN's Top Resources for 2020: From Planespotting to Researching Corporations
Tips on Data, Sources, and Angles from Investigative Journalists on the COVID-19 Frontlines
---

Rowan Philp is a reporter for GIJN. Rowan was formerly chief reporter for South Africa's Sunday Times. As a foreign correspondent, he has reported on news, politics, corruption, and conflict from more than two dozen countries around the world.